Severe storms are in the forecast the High Plains on Thursday.  All modes of severe weather will be possible with damaging winds, large hail and a few tornadoes all being possible.  Here is the very latest.
Severe Outlook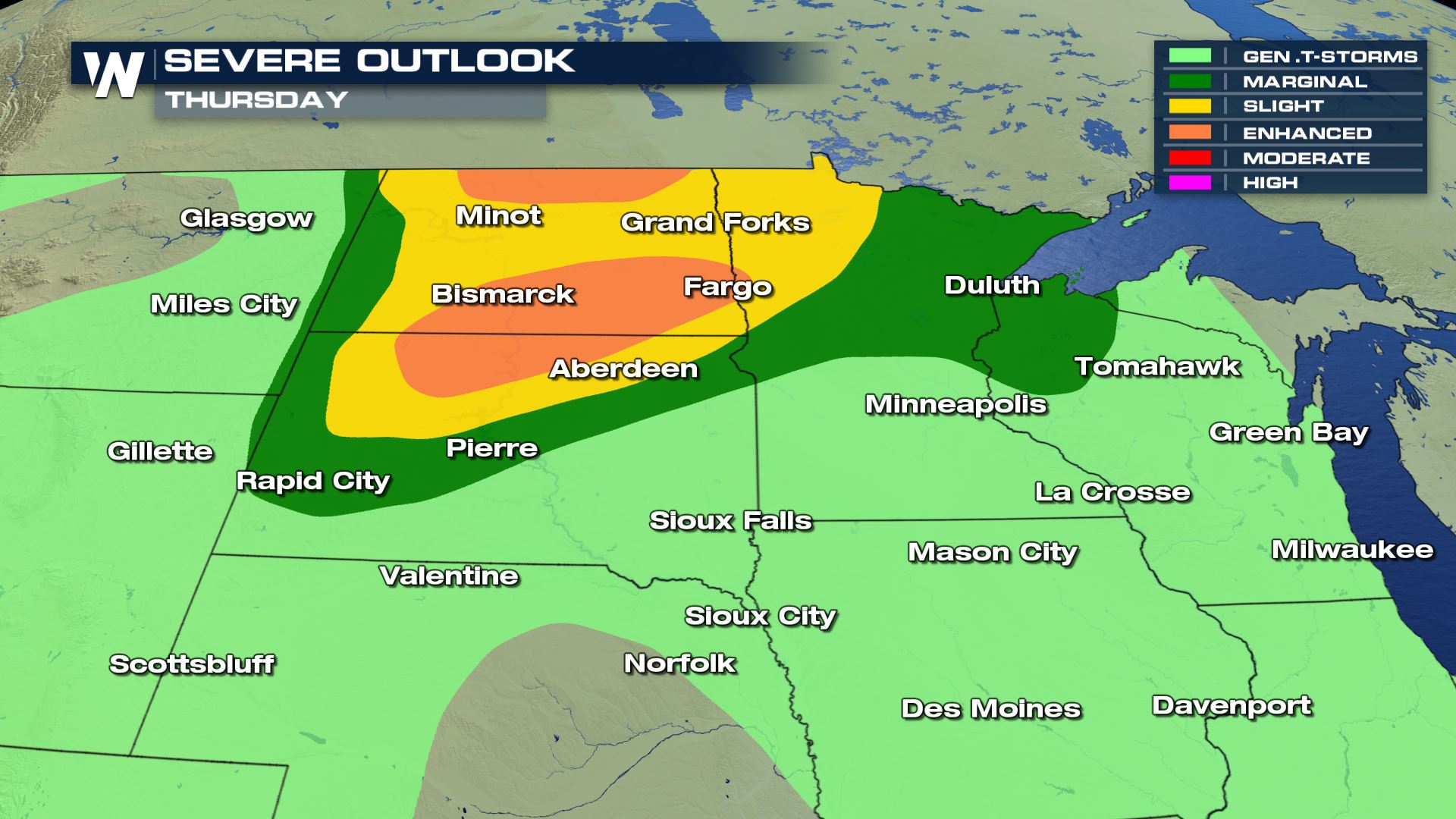 The highest risk for severe weather will be over the Dakotas and NW Minnesota.
Severe Risks
All the severe weather risks will be in these locations.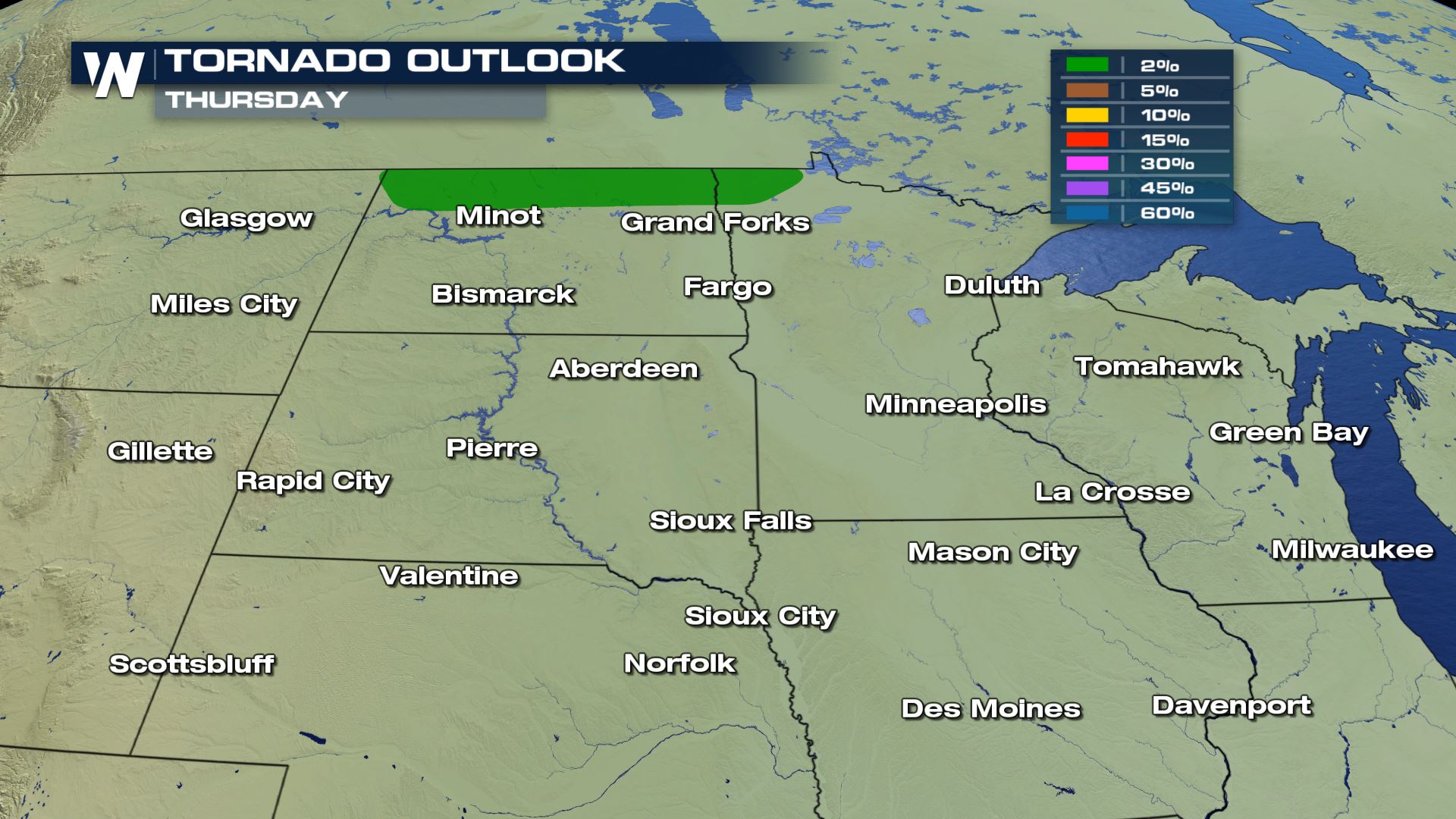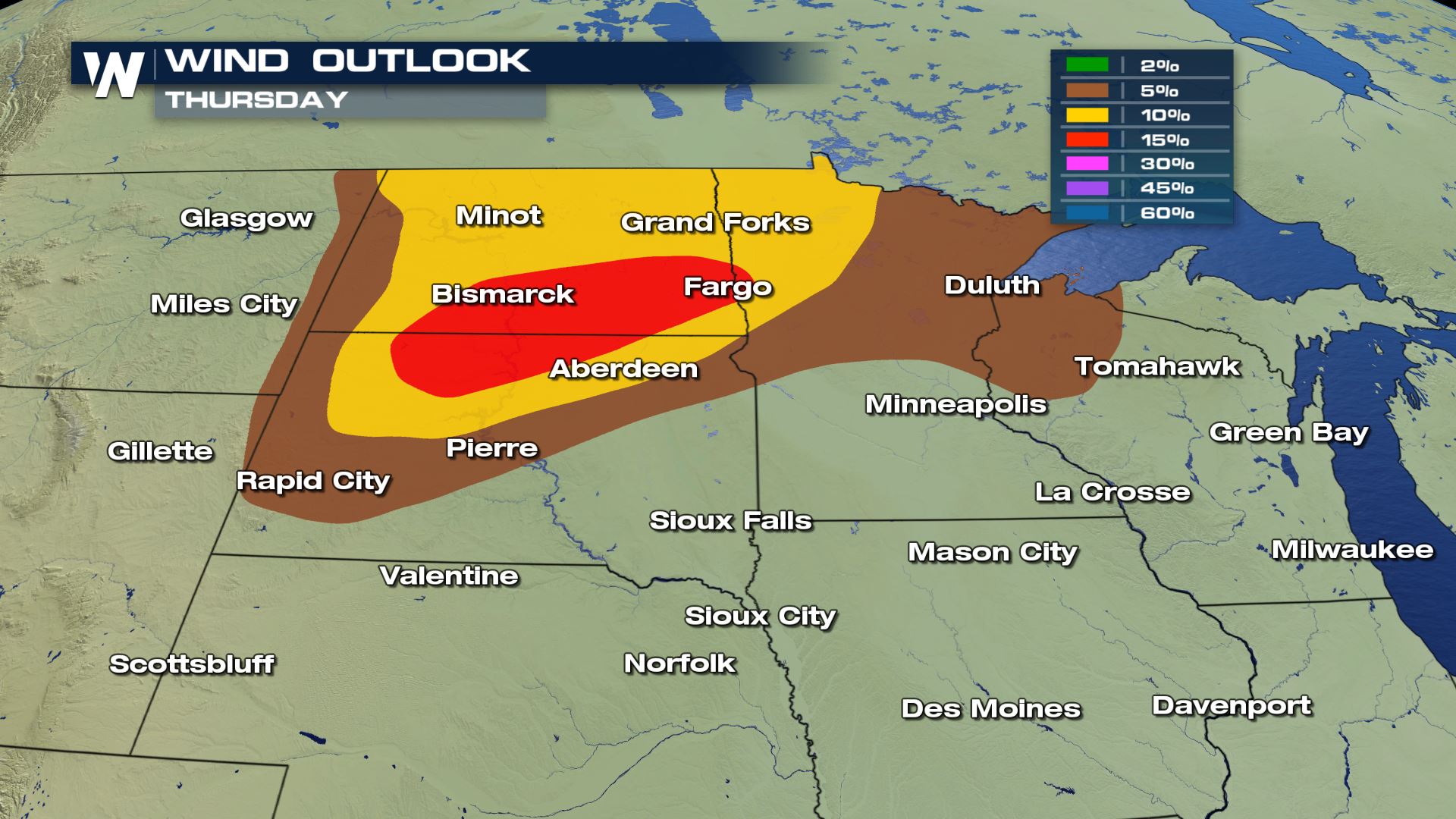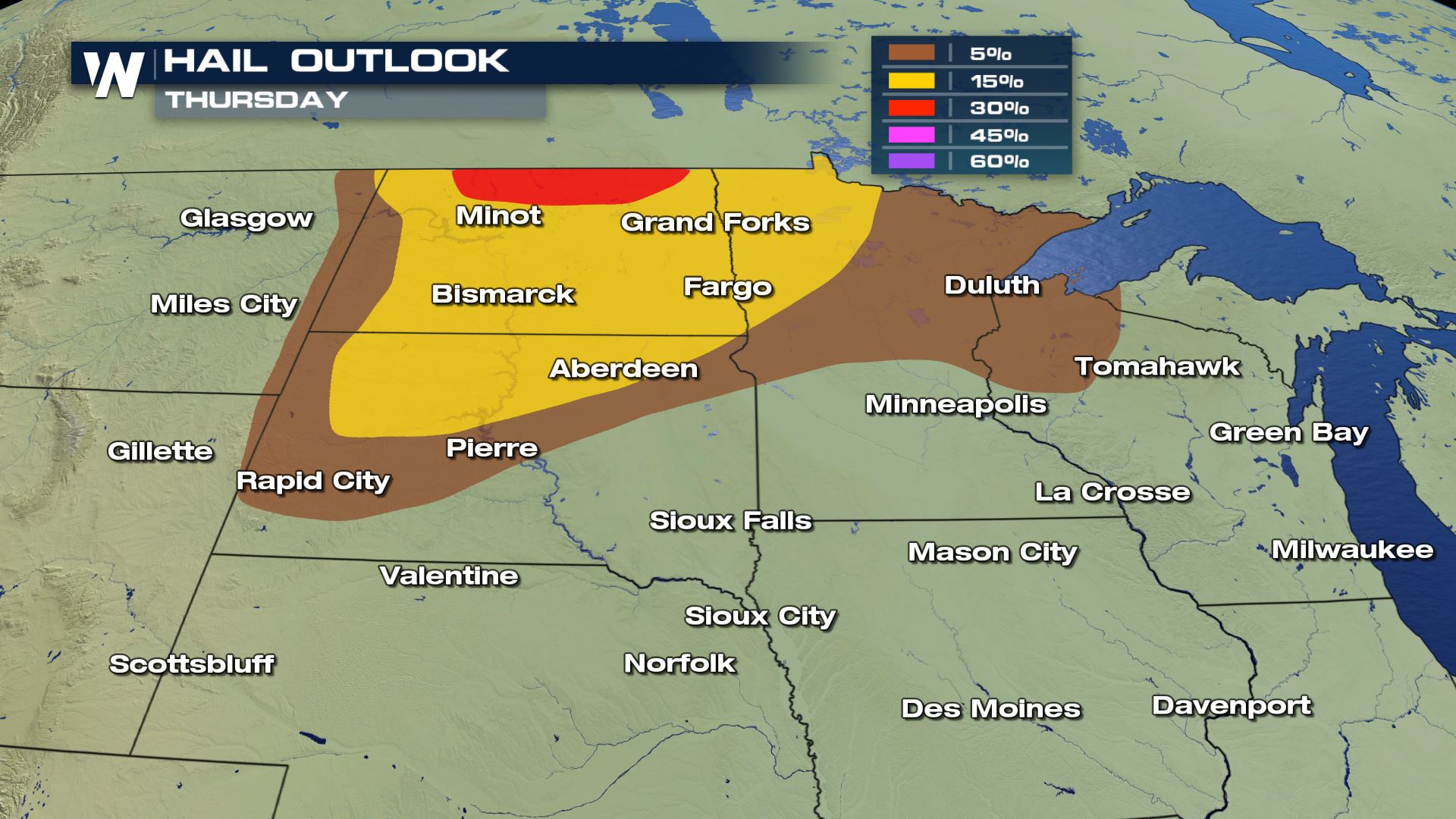 Damaging winds and large hail will be the main severe weather risks with an isolated tornado risk for northern North Dakota as well.  The timing for these storms will be for the afternoon and evening.  Keep checking back with WeatherNation for the very latest.
Meteorologist Patrick Crawford