Steady, heavy snow is falling in New England, bringing some spots nearly a FOOT of snowfall!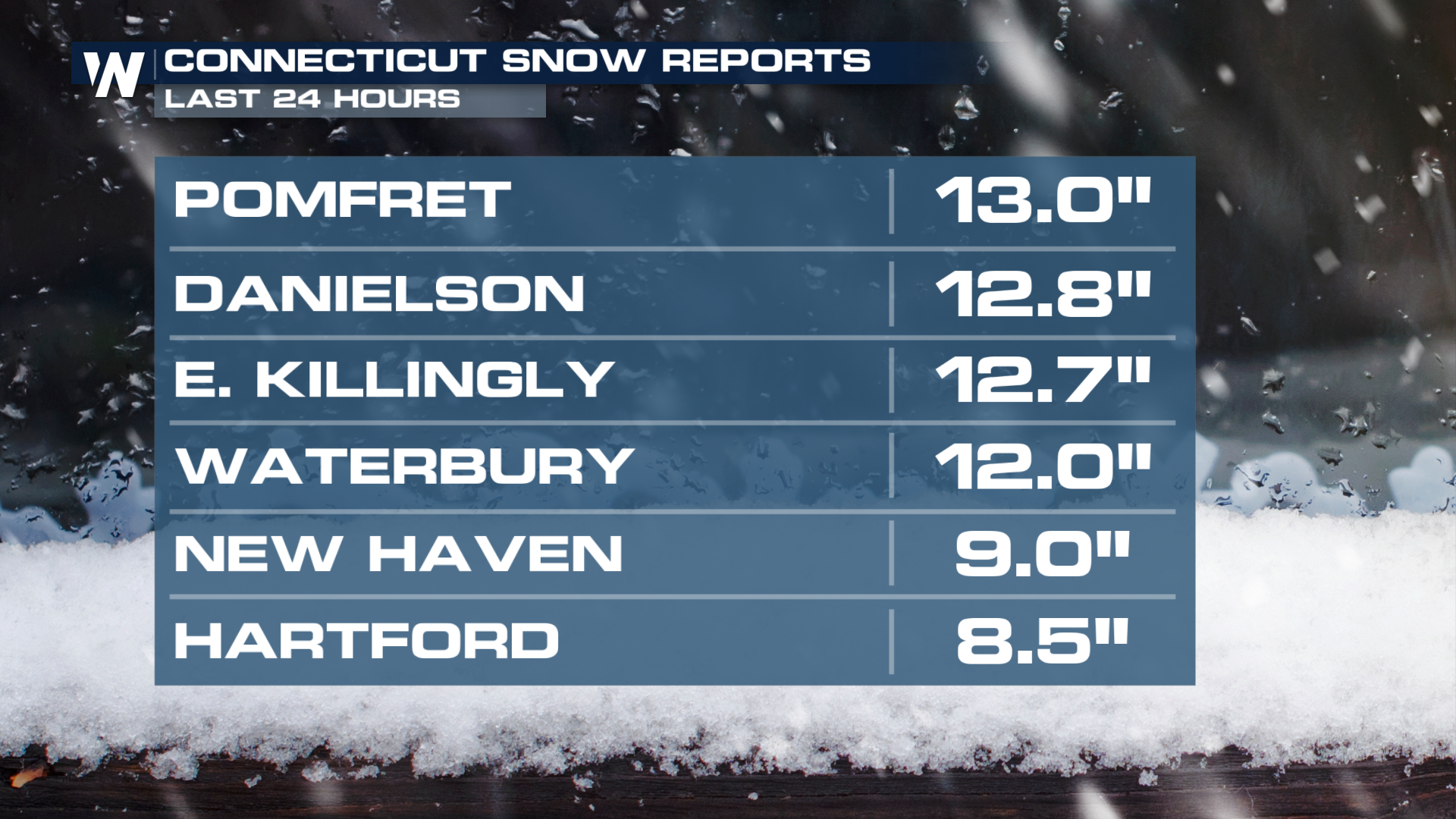 This is making travel extremely difficult. Snow will taper in southern New England through the day, but Maine and New Hampshire are expecting a winter wonderland today. https://twitter.com/WeatherNation/status/1479482962504785925 Winter storm warnings are hugging the coastline, where the steadiest snow is expected. Additionally, banding snowfall will lead to locally higher totals (think of like a thunderstorm, concentrated impacts). A BLIZZARD WARNING is in play for far northeastern Maine too.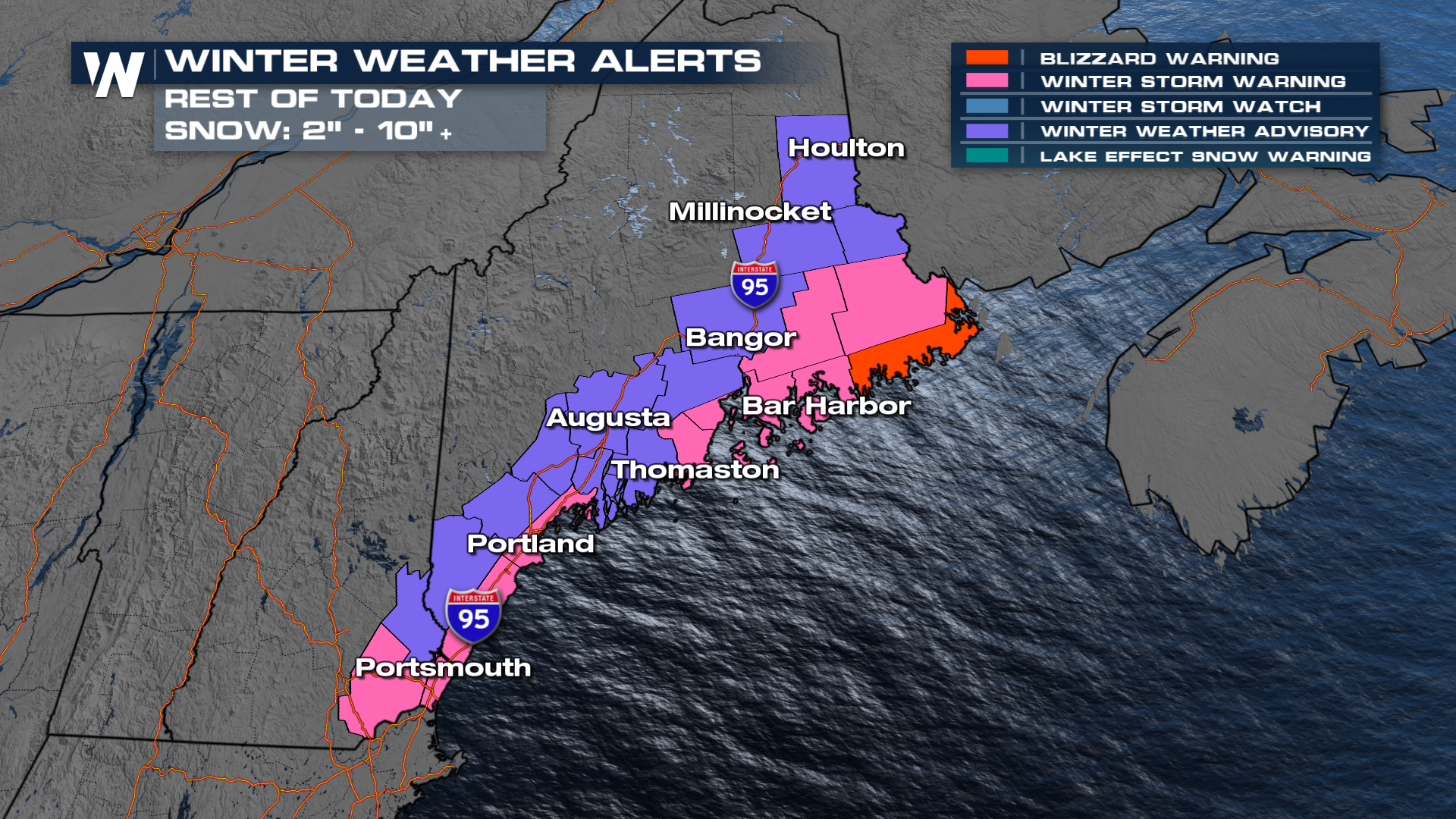 For the Blizzard Warning in Maine, 8-11" of snow is expected with winds gusting to 45 mph. Visibility will be reduced to near zero in spots with blowing and drifting snow as an additional hazard. By Friday night, this low is departing the coastline and we will be experiencing much colder, but quieter weather for the weekend.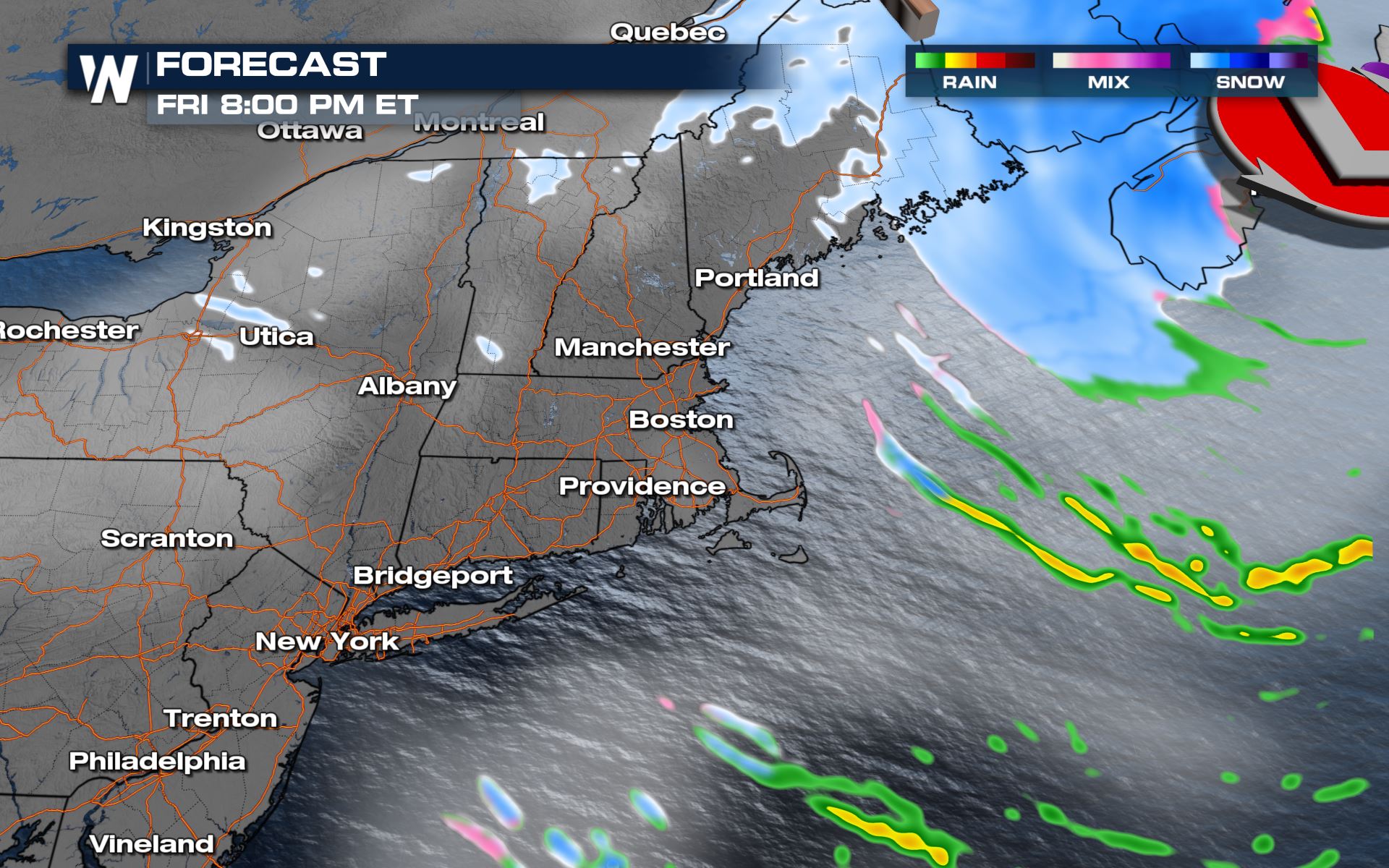 Storm totals of 6-10 inches are expected across much of southern and eastern New England (purple locations) by the end of the night with a few spots expected to see over a foot in northeast Maine.
Gusty winds will continue through the evening, tapering by Saturday morning. Because of the breezy conditions, locally difficult travel could be seen due to blowing snow. Additionally, snow covered roads around I-95 will make for very challenging travel along the Northeast.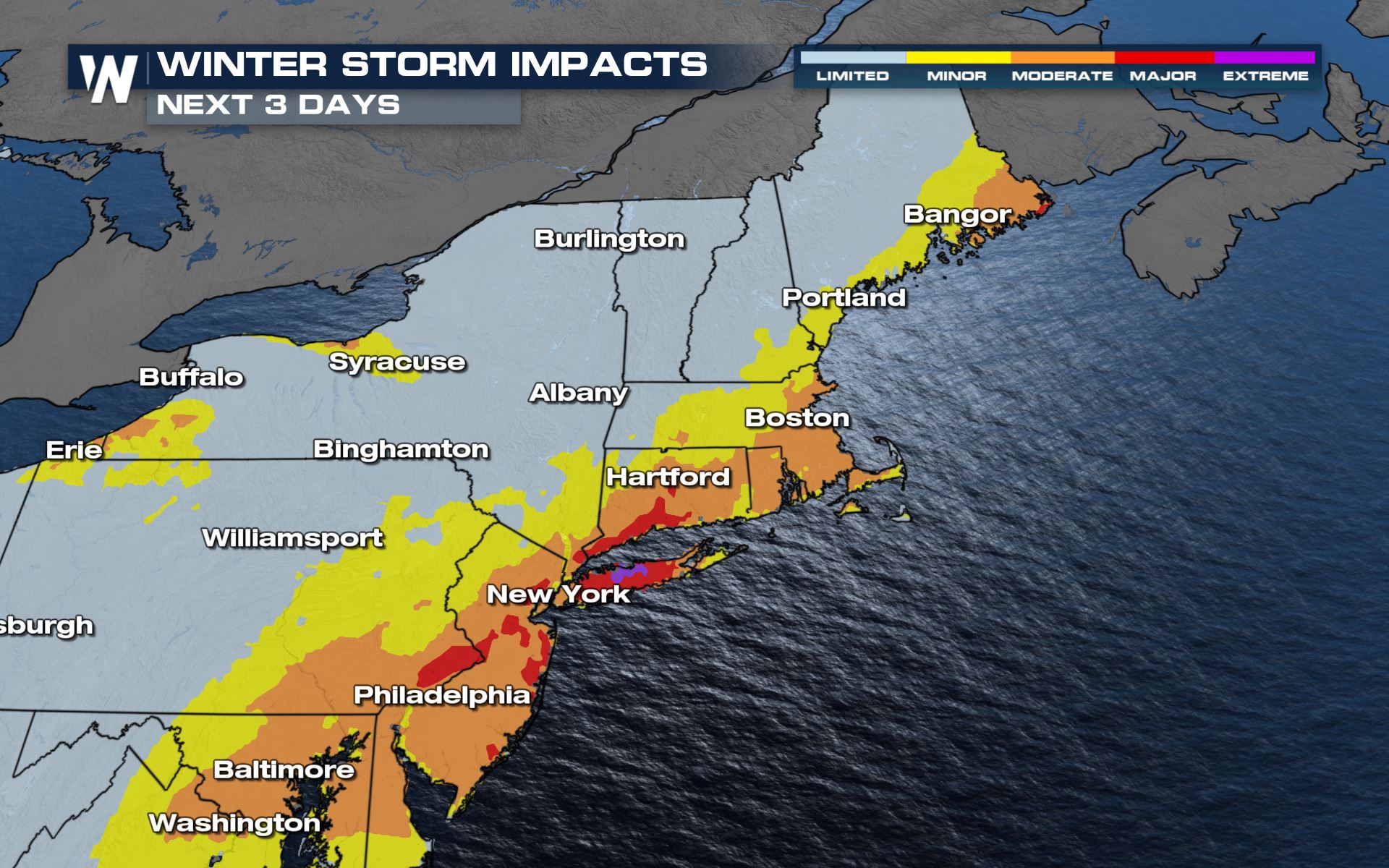 Stay with WeatherNation as we continue to update the forecast into the end of the weekend. We are covering this in our Top Weather Headlines and in the Eastern Regional Forecast at :10 past the hour.