Here are some of our top Weather Stories for Friday, June 29th, 2018:
Intense Heat Continues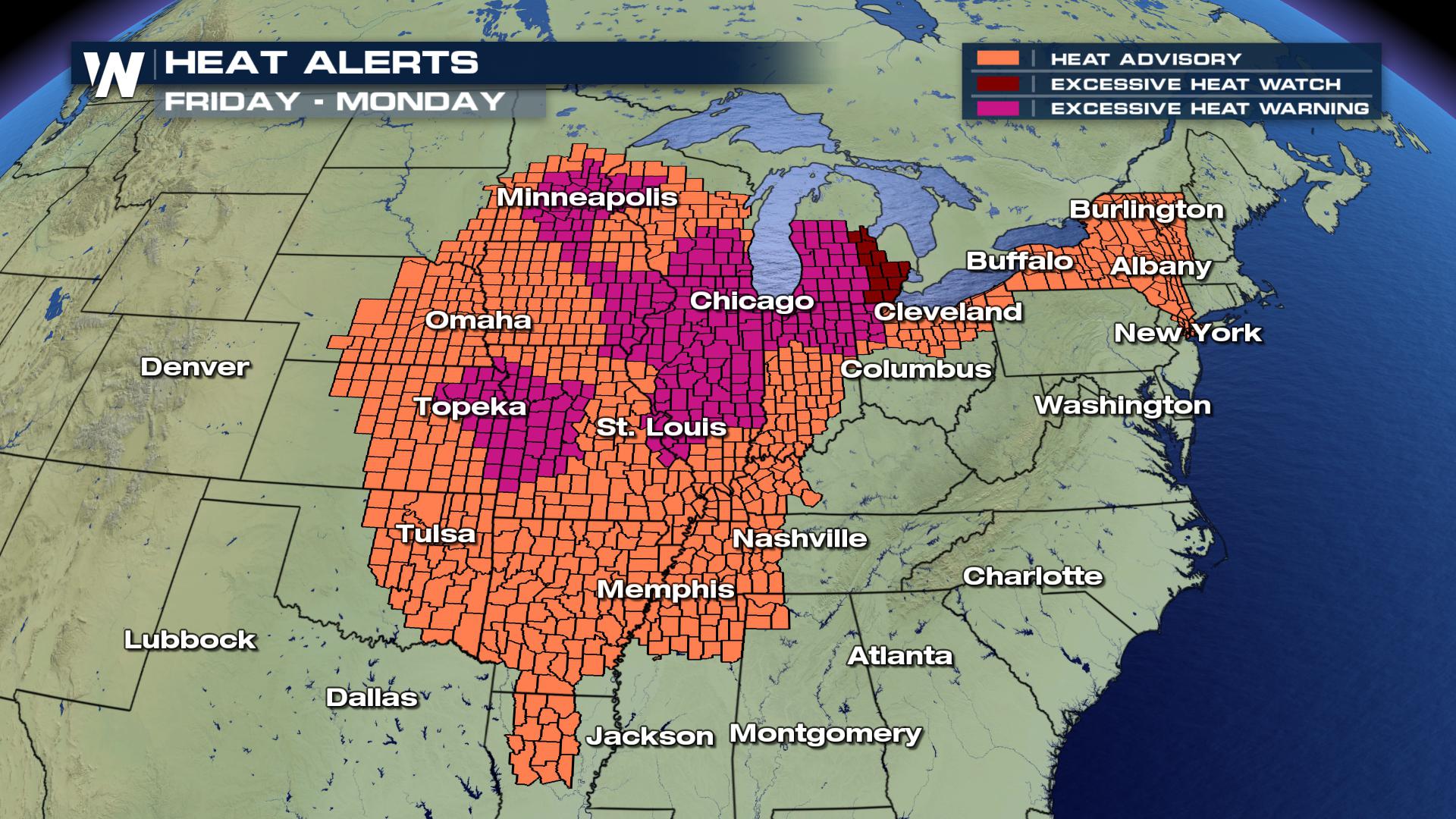 Heat advisories, watches and warnings are in place across a large chunk of the United States. The heat index values in these areas are expected to range from 100 to 120 degrees Fahrenheit.
Severe Threat Continues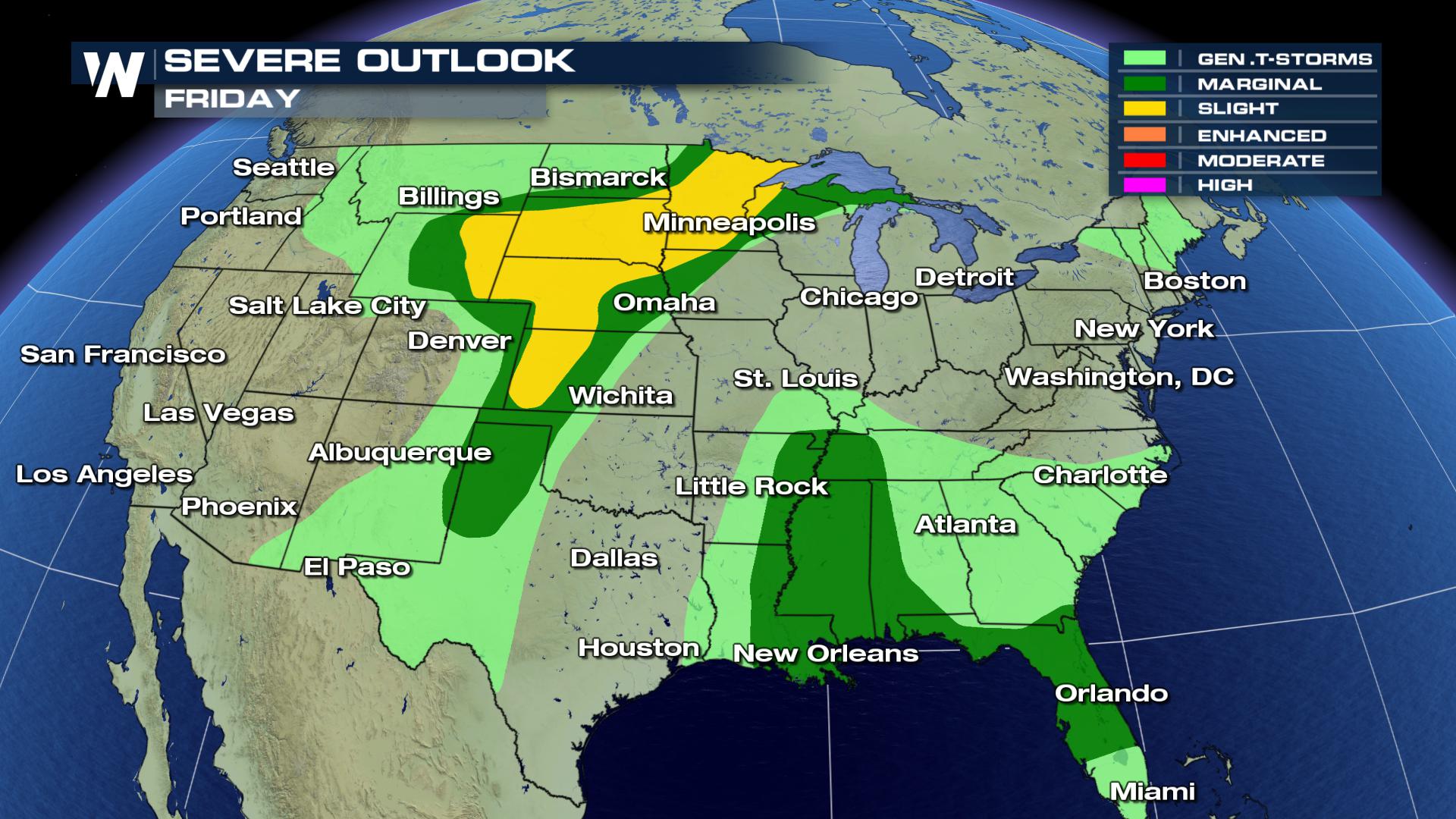 The severe weather threat has expanded across parts of the United States for today. A "slight" risk, which means that scattered severe storms are possible, is now in place from areas of Minnesota to western Kansas. The threat for severe weather is also in place across parts of the Southeast.
Fire Threat in the West Lingers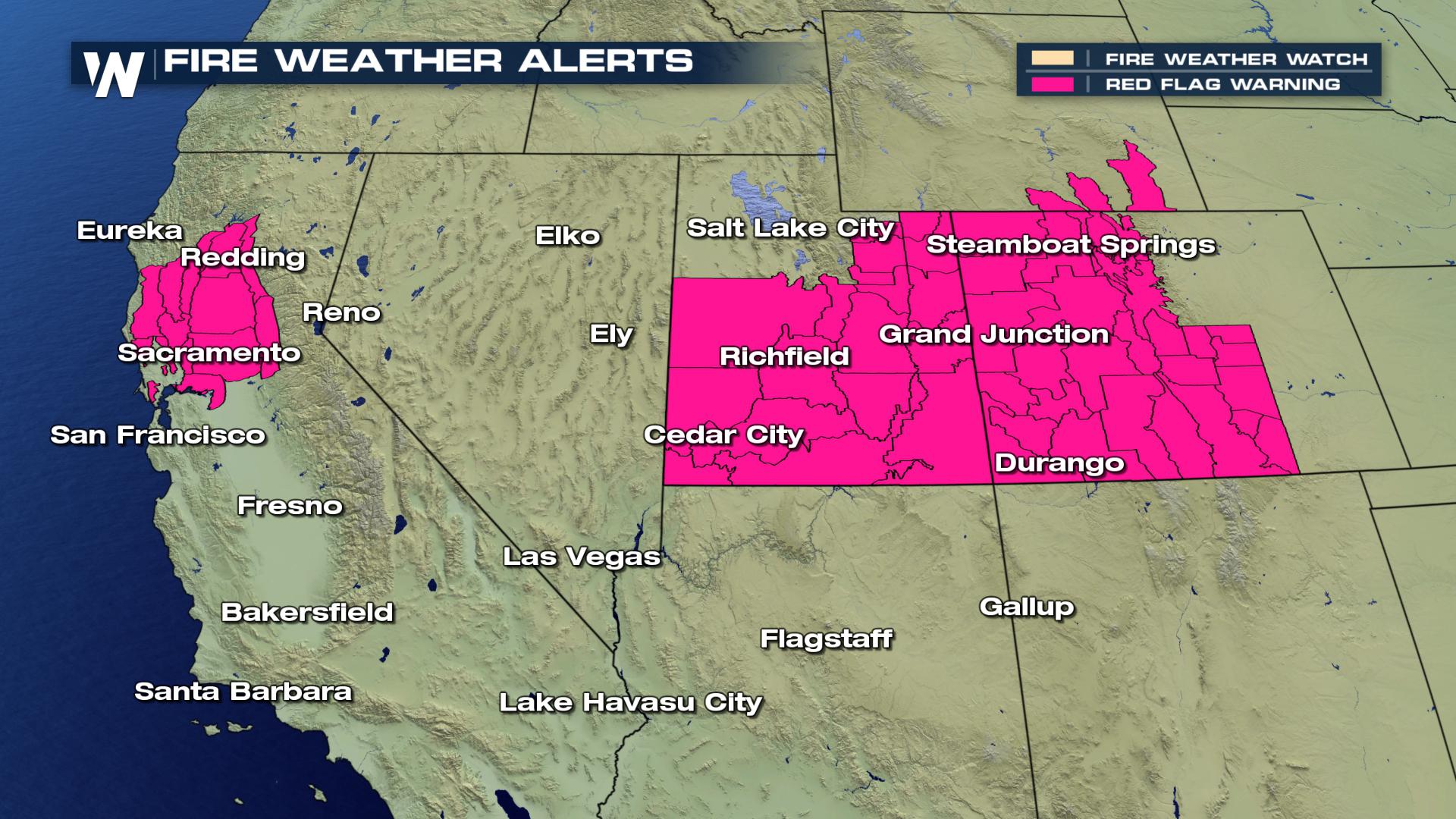 Red Flag Warnings are still in place across parts of the Four Corners and California, as dry, warm and windy conditions are expected across these areas. In addition, Northern California is still dealing with active large burning wild fires. Tune to WeatherNation for the latest.