https://youtu.be/qaTN7OlhKFo After an intense severe weather day on Tuesday, the tornado drought in Kansas has come to an end. Typically April, May and June are the biggest tornado months for the continental U.S.. Obviously in certain areas of the country like Oklahoma and Kansas there were no tornadoes.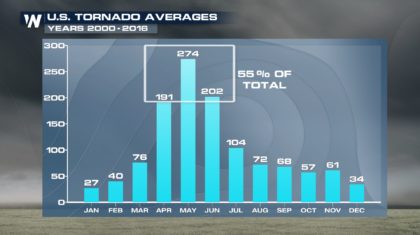 More than 20 tornadoes were reported with Tuesday's severe weather. With more than half of those reports coming in from Kansas.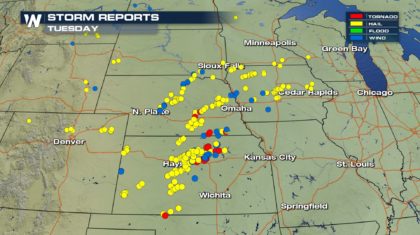 The tornado drought is significant but as we continue through this month, be aware that the central United States is normally as risk for seeing severe weather.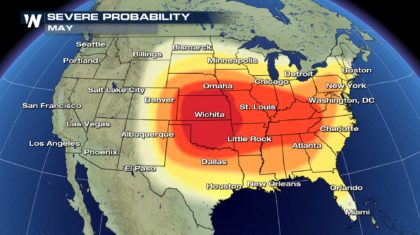 We have more severe weather expected across the Great Plains today as the same system slowly drifts of the the south and east bringing a threat of severe storms from Texas to Michigan.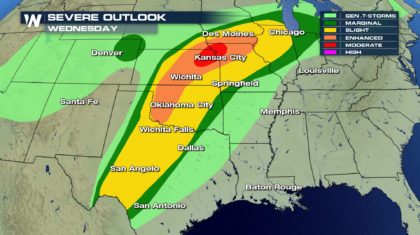 The biggest threat of strong storms will exist from Okalahoma to Southern Iowa this afternoon where and enhanced and moderate risk of severe weather exists.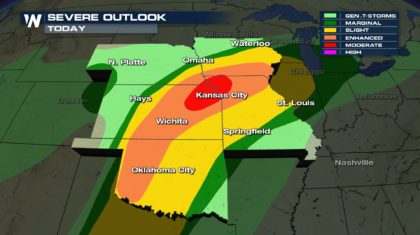 Storms Today with have the following threats: Damaging wind in excess of 58 mph. In the hatched areas from Kansas to Iowa to Missouri, storms could produce winds greater than 70 mph at times.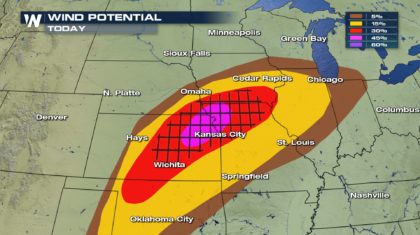 We will also be concerned with large damaging hail. We saw softball sized hail on Tuesday and that could again be possible this afternoon. Especially in the hatched area which encompasses areas of Kansas, Oklahoma and Texas.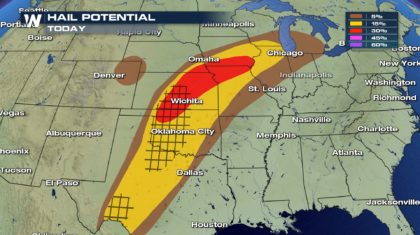 Tornadoes will also be an issue again today. The threat of tornadoes stretches from Texas to Michigan but the biggest threat of large and damaging tornadoes will be from Oklahoma to Kansas.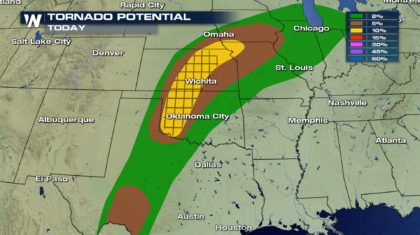 Stay weather aware today and be ready to take action if you are placed under a tornado warning. For WeatherNation:
Meteorologist Andy Stein