Kansas is notorious for receiving tornadoes during the prime severe weather months in the spring. That is, except this year. So far in 2018, Kansas hasn't recorded a single tornado, and if that streak continues through the rest of Monday (which appears likely), it'd be the first time in nearly 40 years that Kansas would go the first four months of the year without a twister. https://twitter.com/NWSWichita/status/988494830564241408 Broadly, a relatively cool pattern through the early part of the year has tempered most severe weather threats. That said, the overall pattern of cool temperatures is ending, and with it the threat for severe weather is back on the increase over the next few days. Unfortunately, the streak may soon be broken.
A multi-day severe weather threat
could bring tornadoes and large hail to the Sunflower State threatens to bring tornadoes to Kansas this week.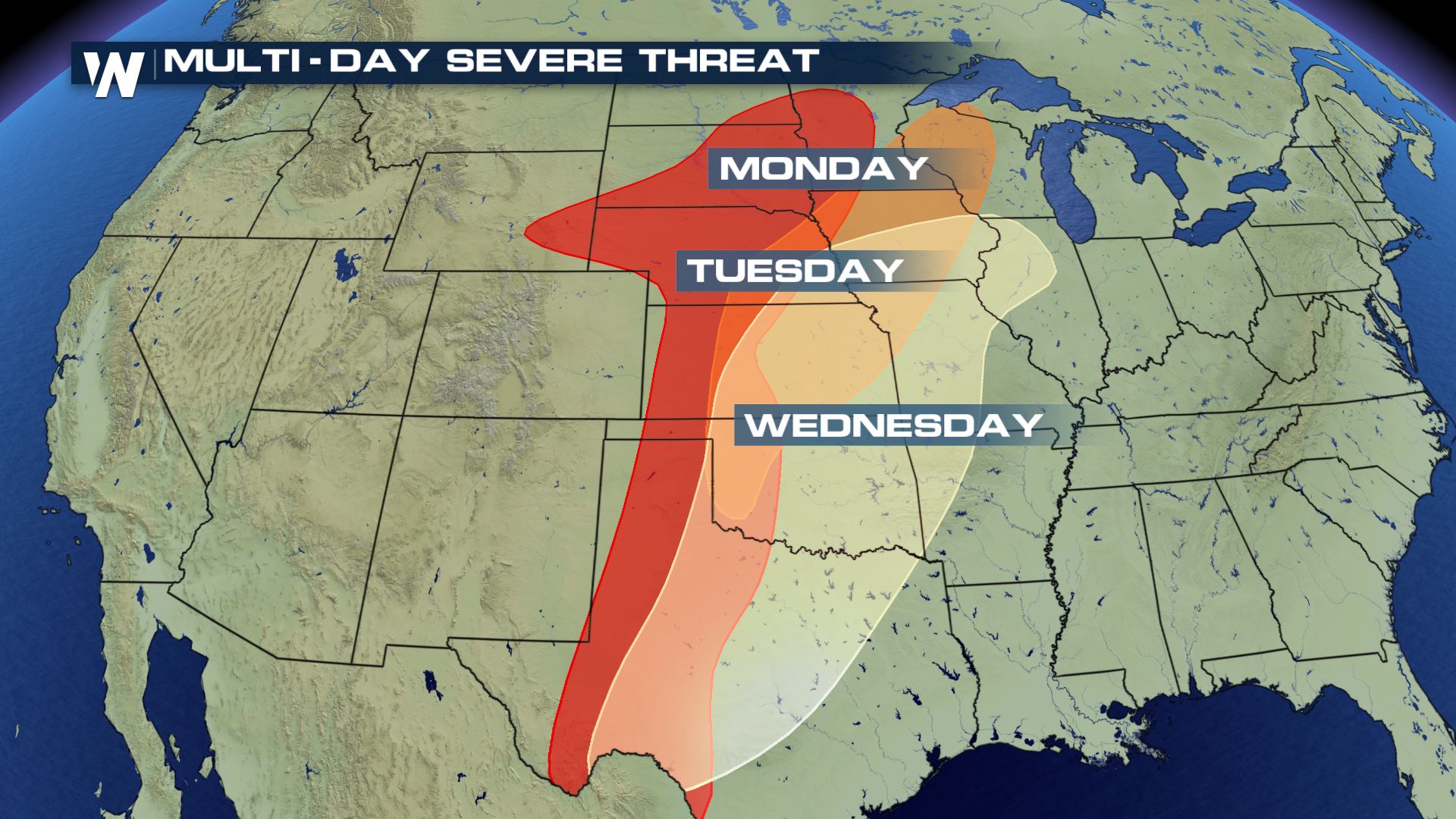 Unlike Oklahoma
, the streak is unlikely to break the overall record. Kansas' latest tornado on record came on May 28th, back in 1980. Stay with WeatherNation for the latest on this record. For WeatherNation: Meteorologist Chris Bianchi