All the ingredients are coming together for a major severe outbreak across areas of Texas, Oklahoma and Kansas later today.  All modes of severe weather will be in play, but the highest risk could be the risk of tornadoes.  Here is the very latest.
Severe Outlook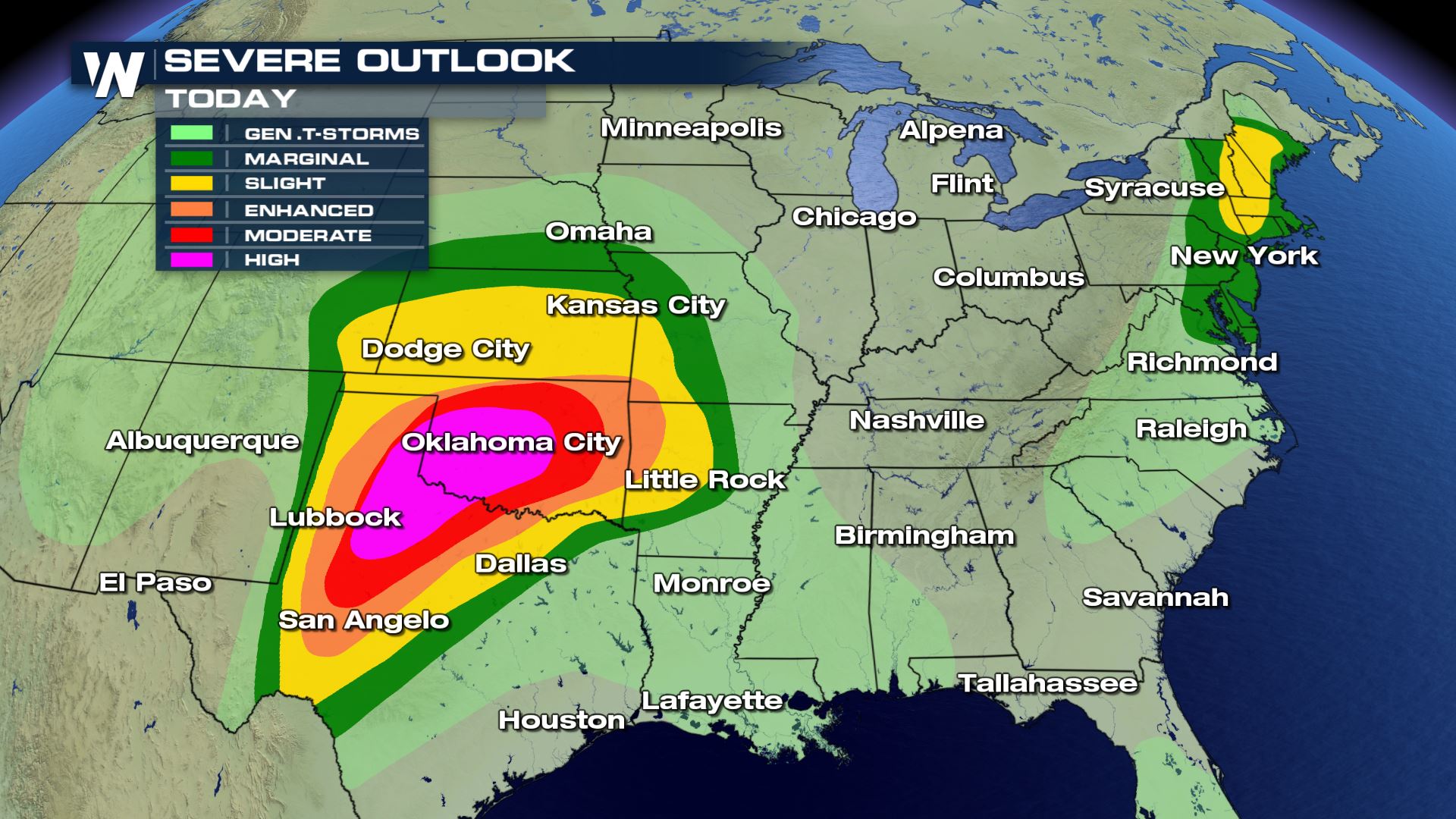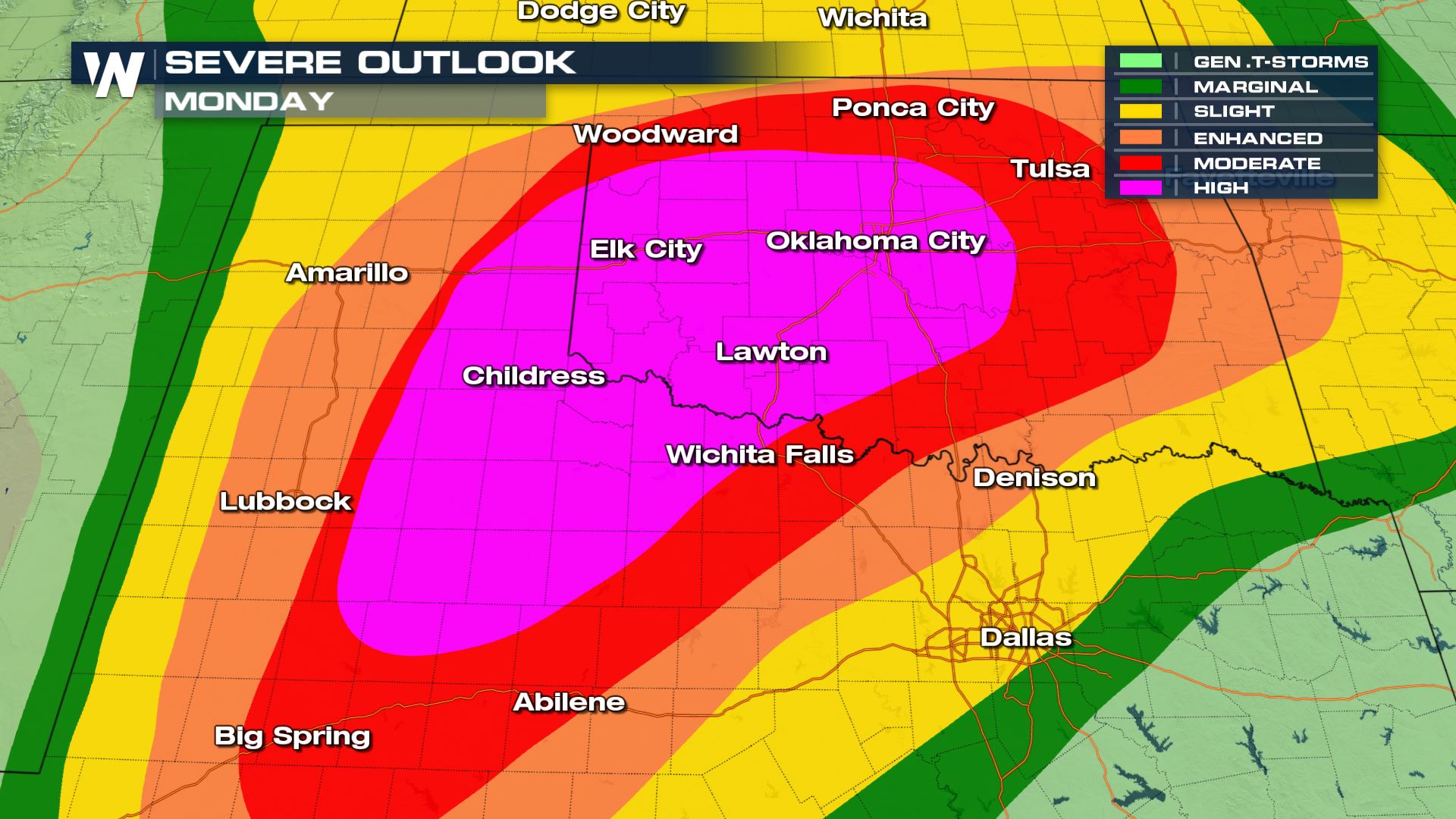 The severe risk doesn't get any higher...A High Chance for severe weather today.  This means widespread severe storms with long-lived strong tornadoes and the potential for extreme winds (Derecho). The Storm Prediction Center doesn't "hand out" high risk days often. On average, there are 3 high risk days per year issued by the
Storm Prediction Center
. However, in recent years the 'high risk' days have been less frequent- the last time a 'High risk' day was issued was in May 2017.
Severe Threats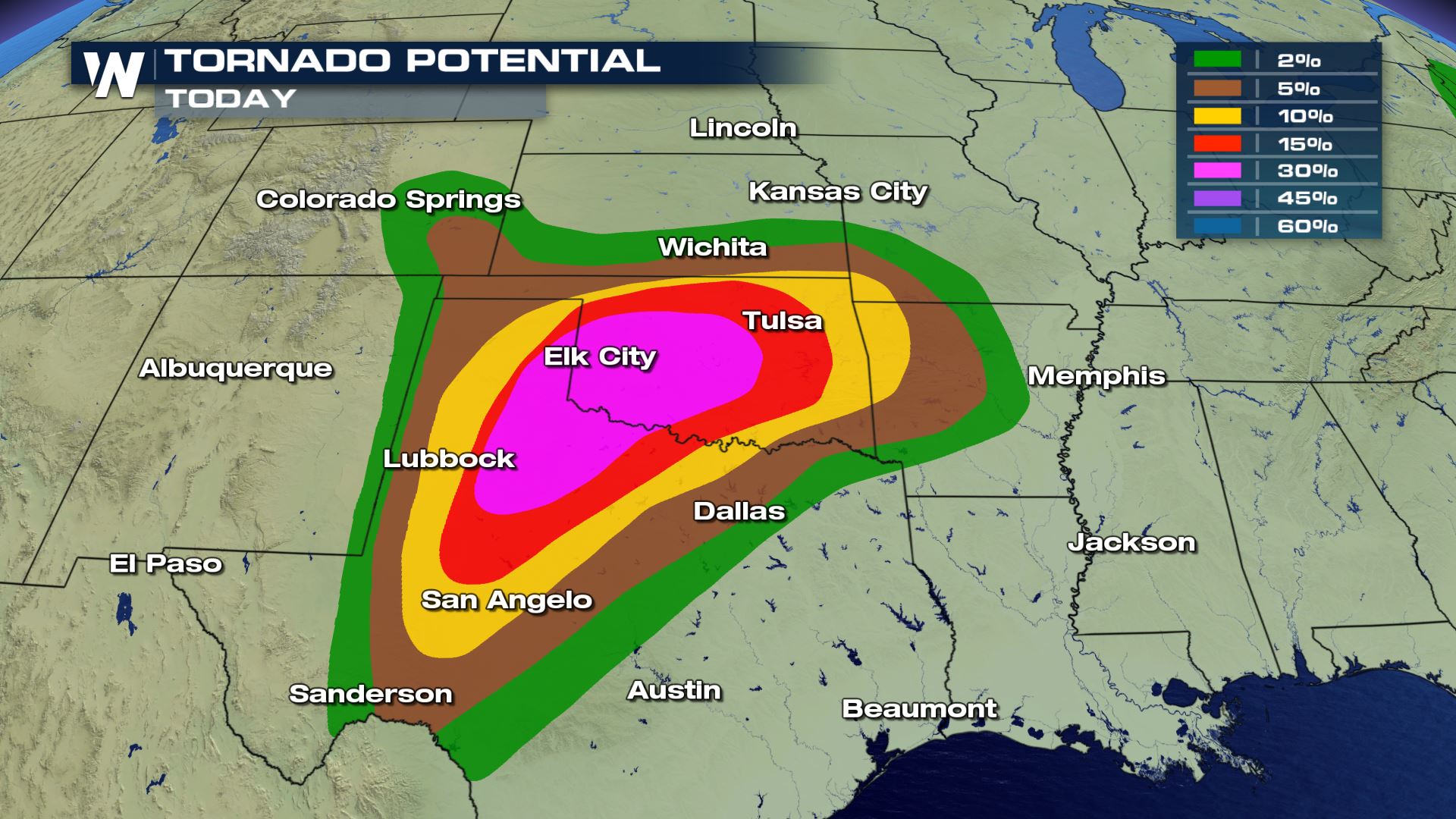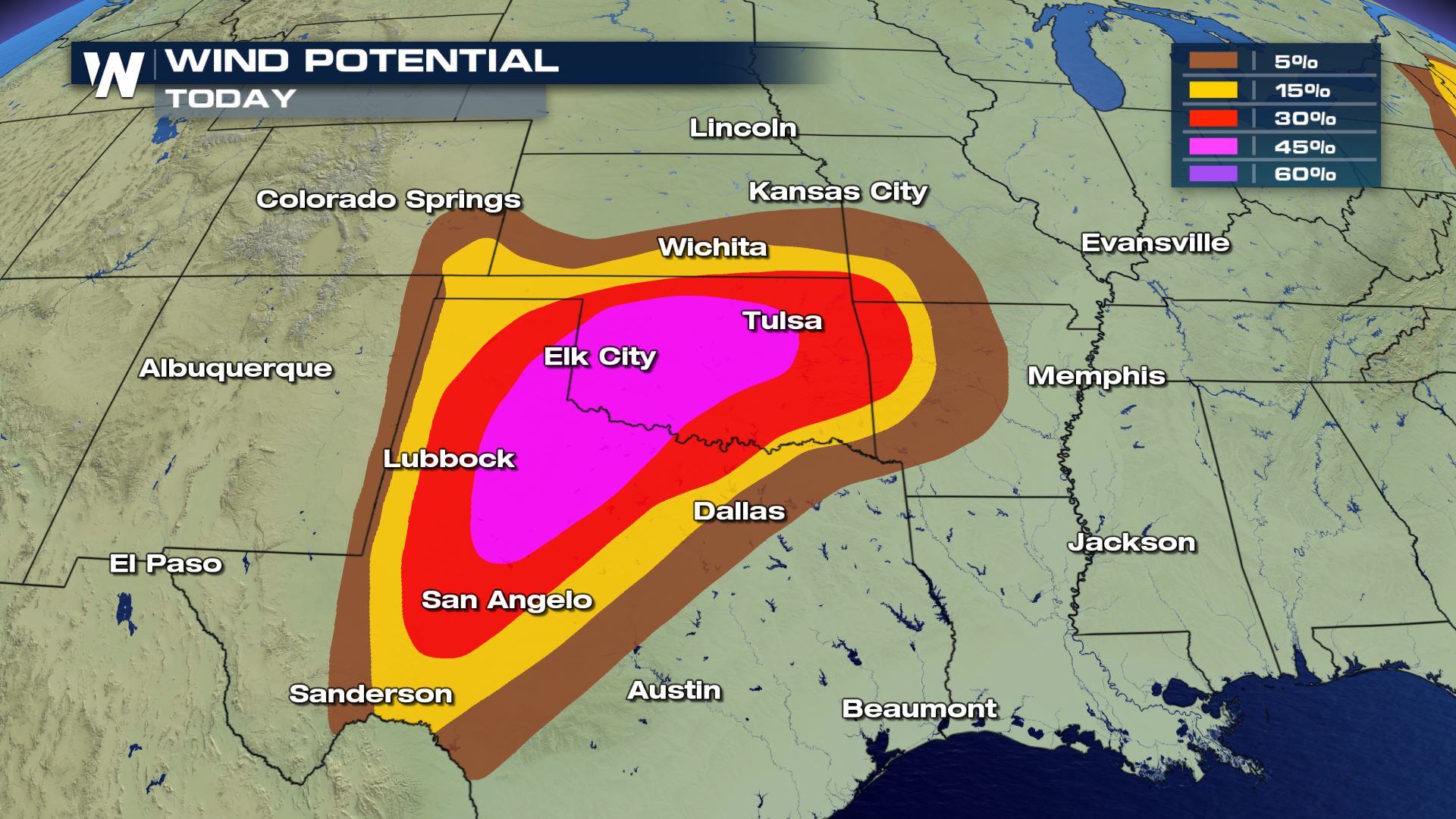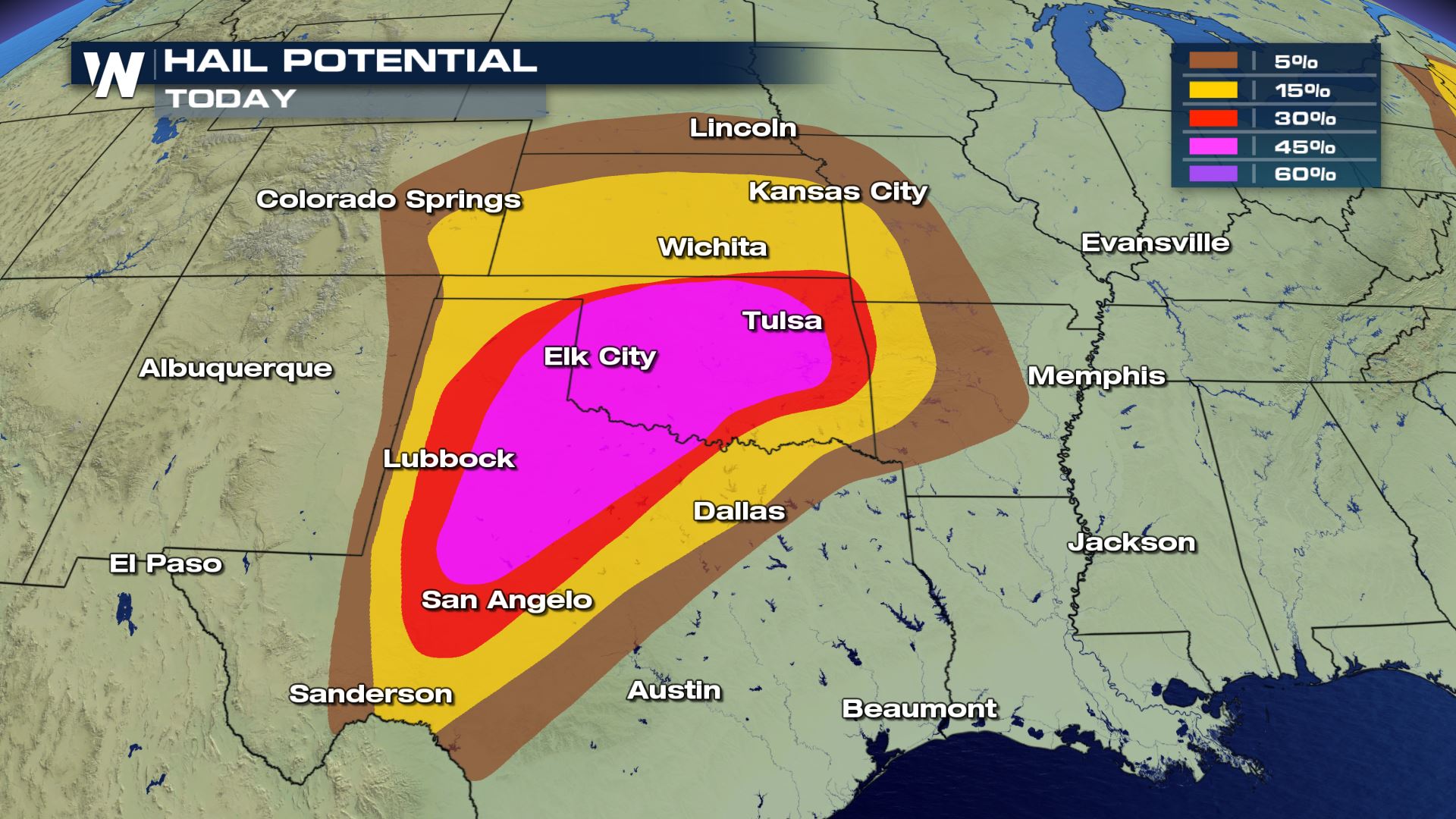 Every mode of severe weather is on the high side.  Hail could reach softball size in some areas and wind gusts could exceed 80 mph in some storms.  If you are located in any of these areas, you will want to have a plan in place in case you need to take cover.
Forecast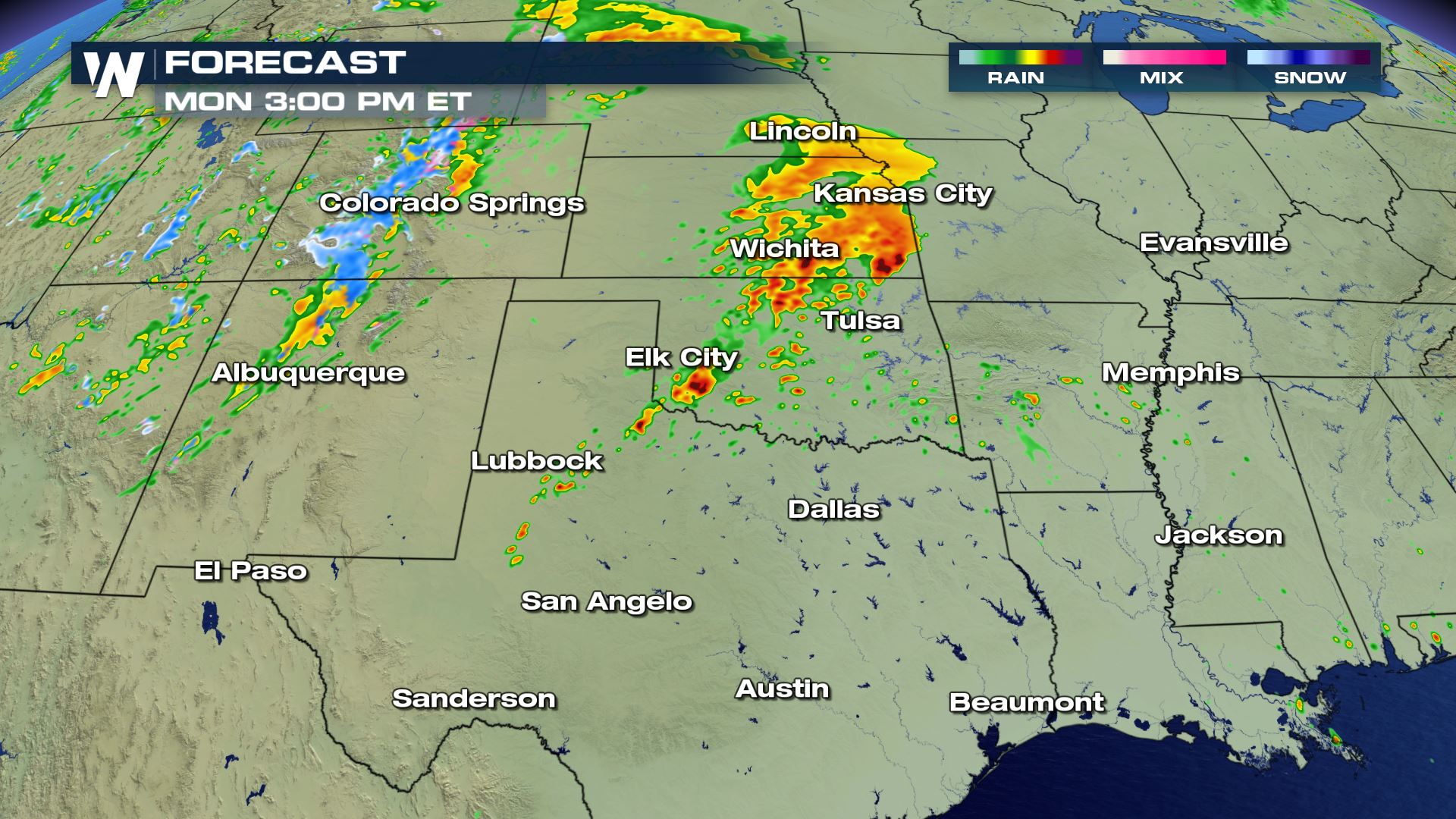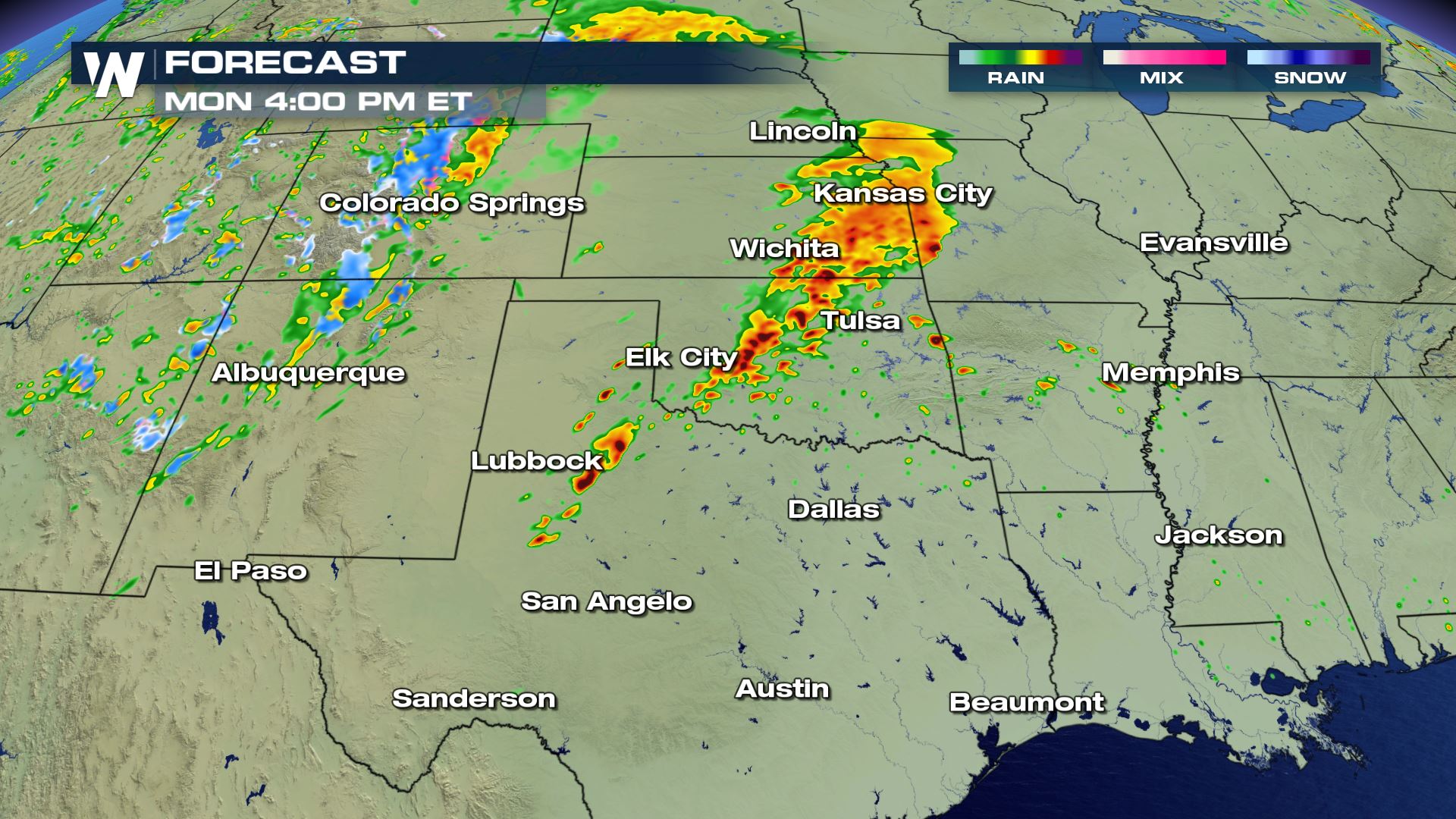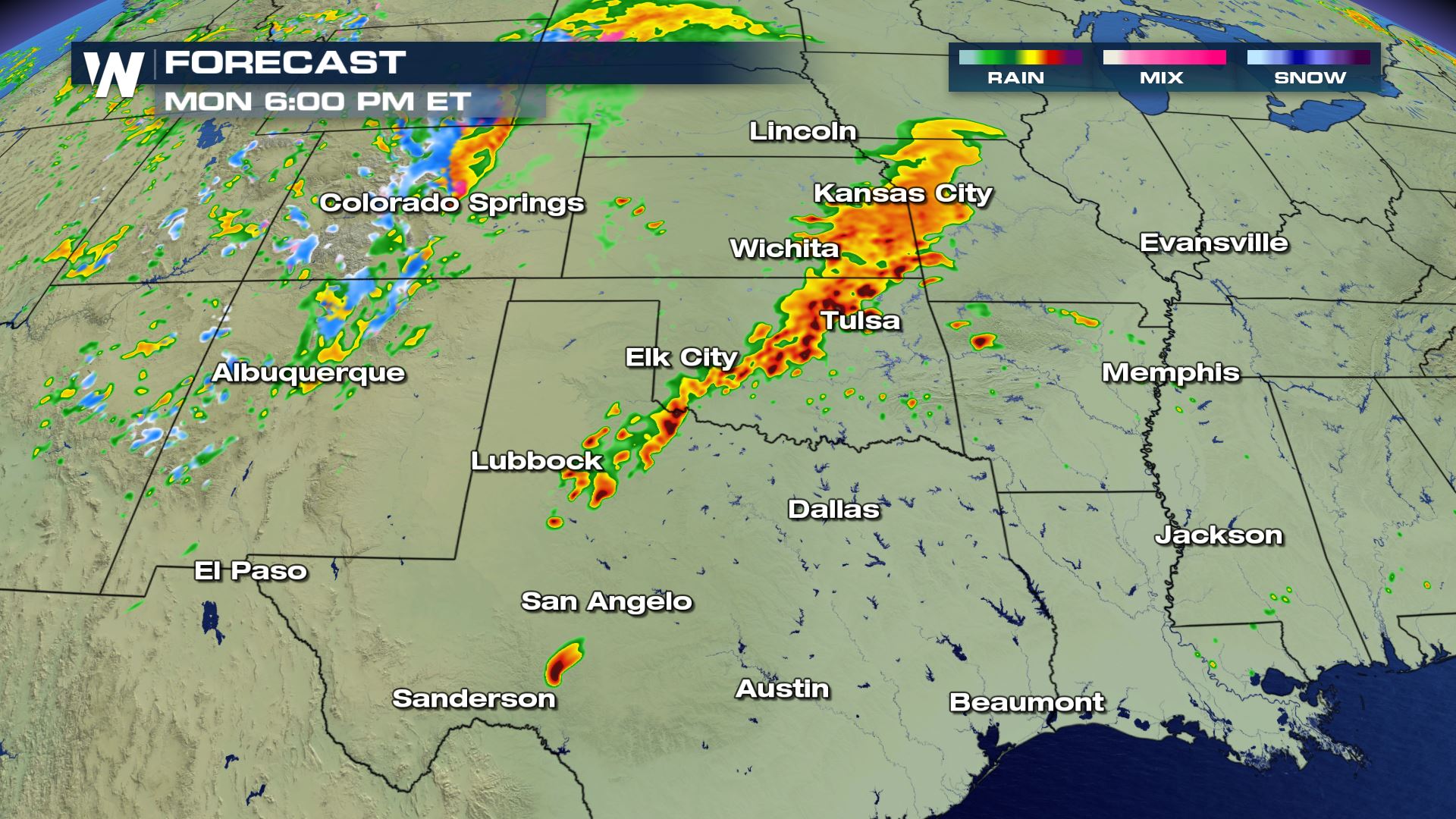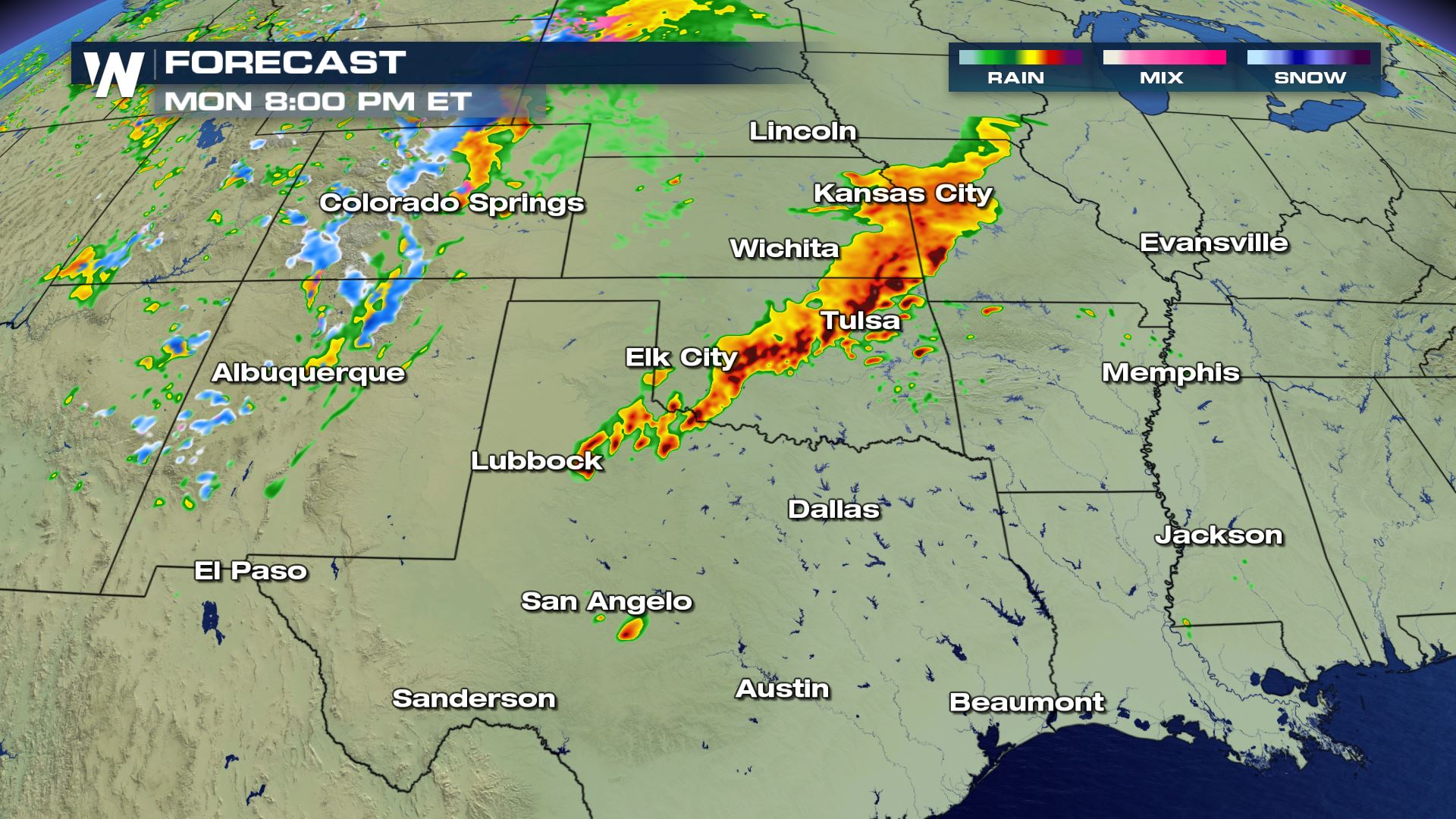 The timing of the storms will start up by the late afternoon, but more storms will be possible throughout the day and even into the evening.  Some strong storms might even linger for early Tuesday morning. Keep checking with
WeatherNation
for throughout the day as storms develop. Our team coverage from the studio and in the field continues.