It's not only getting active for the tropics in the Atlantic Basin, but the activity is also picking up for the eastern Pacific too.  We currently have two depressions that we are monitoring and one of them has a good chance of becoming the next named storm on the Pacific hurricane names list...Douglas. Here is the very latest tropical update.
Tropical Depression Seven-E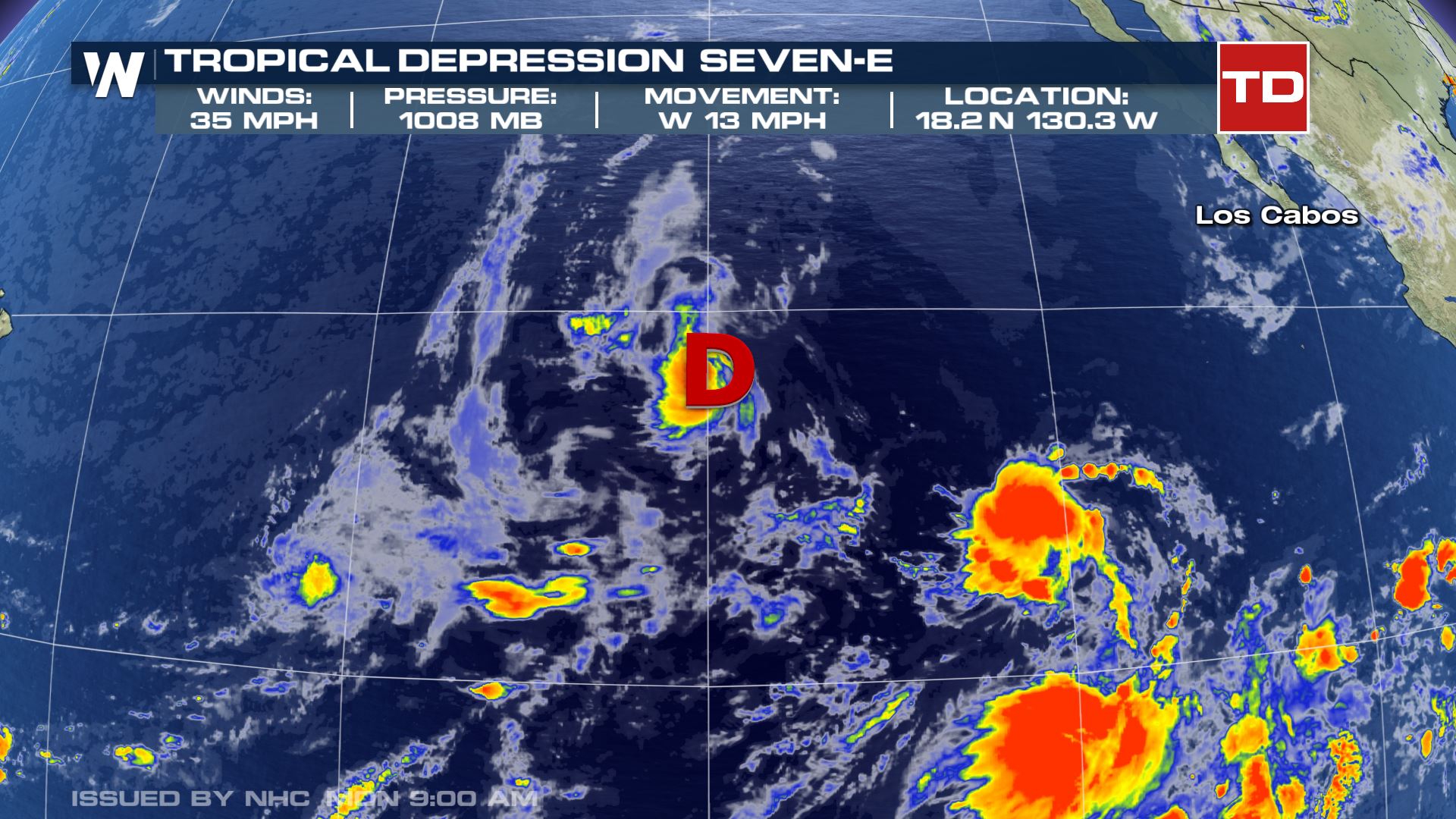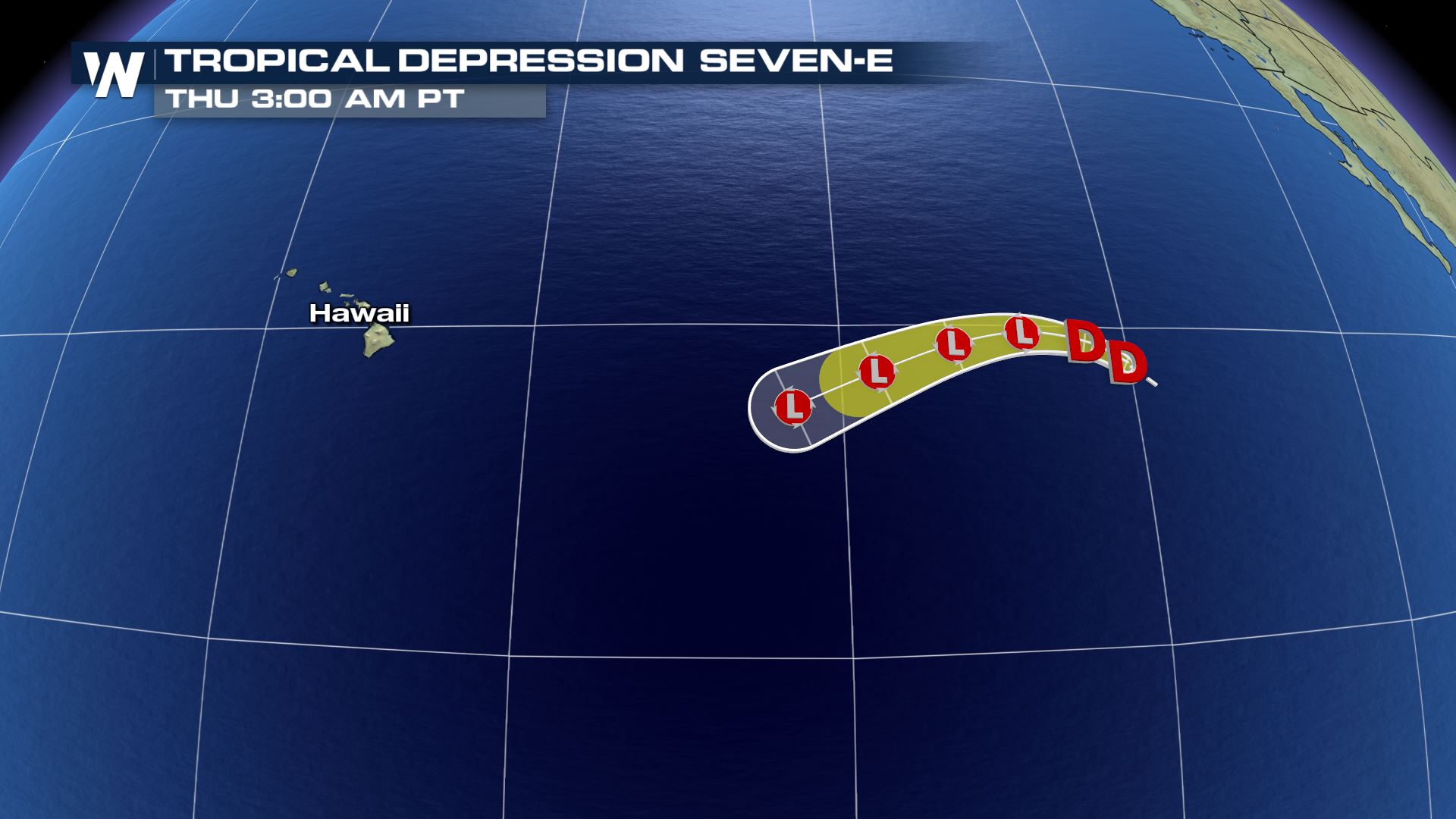 Tropical depression Seven-E formed very early on Monday morning.  The latest track of this storm shows it moving into a less favorable environment for tropical development. This storm will likely fall apart and be just a fish storm.
Tropical Depression Eight-E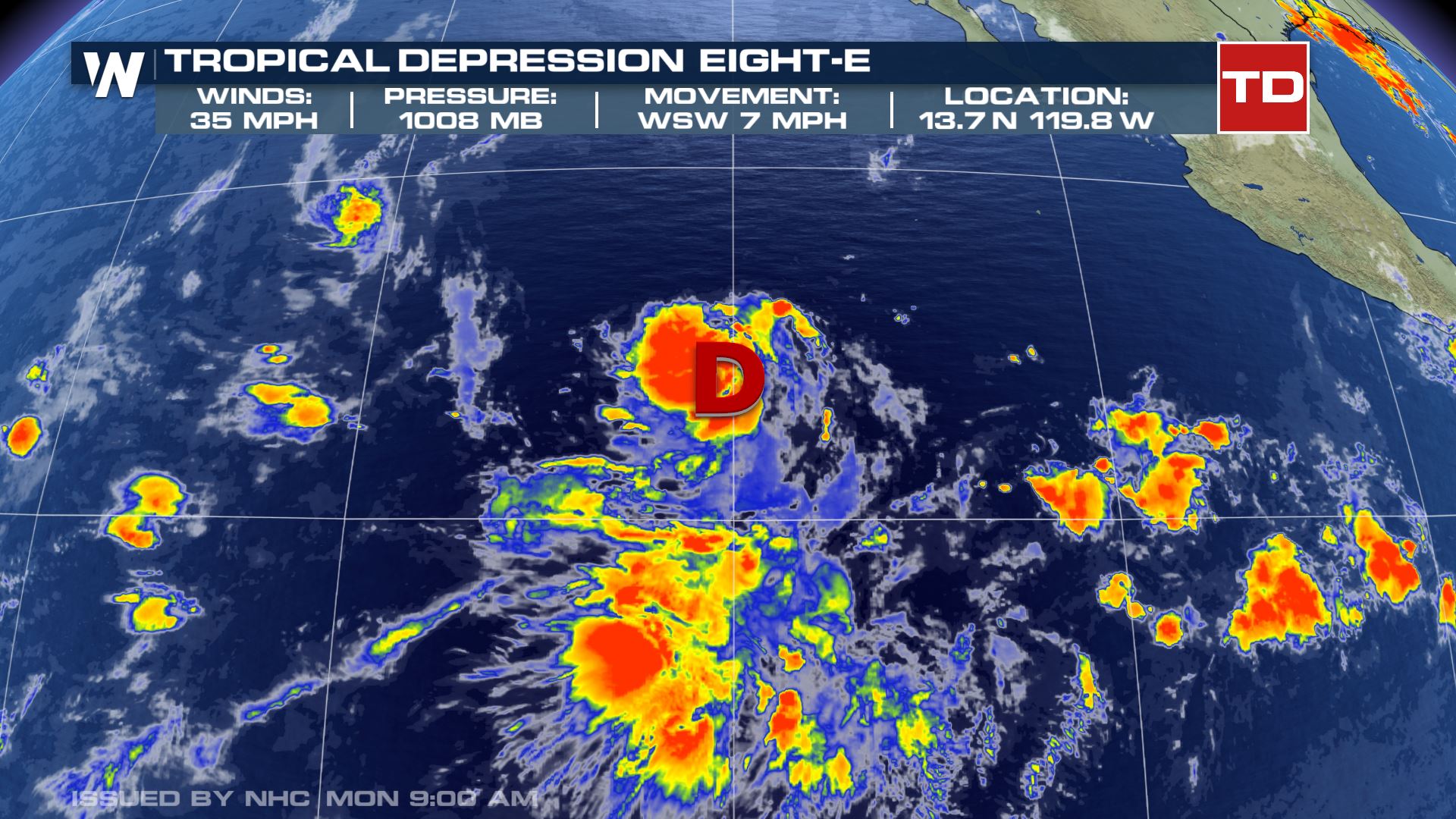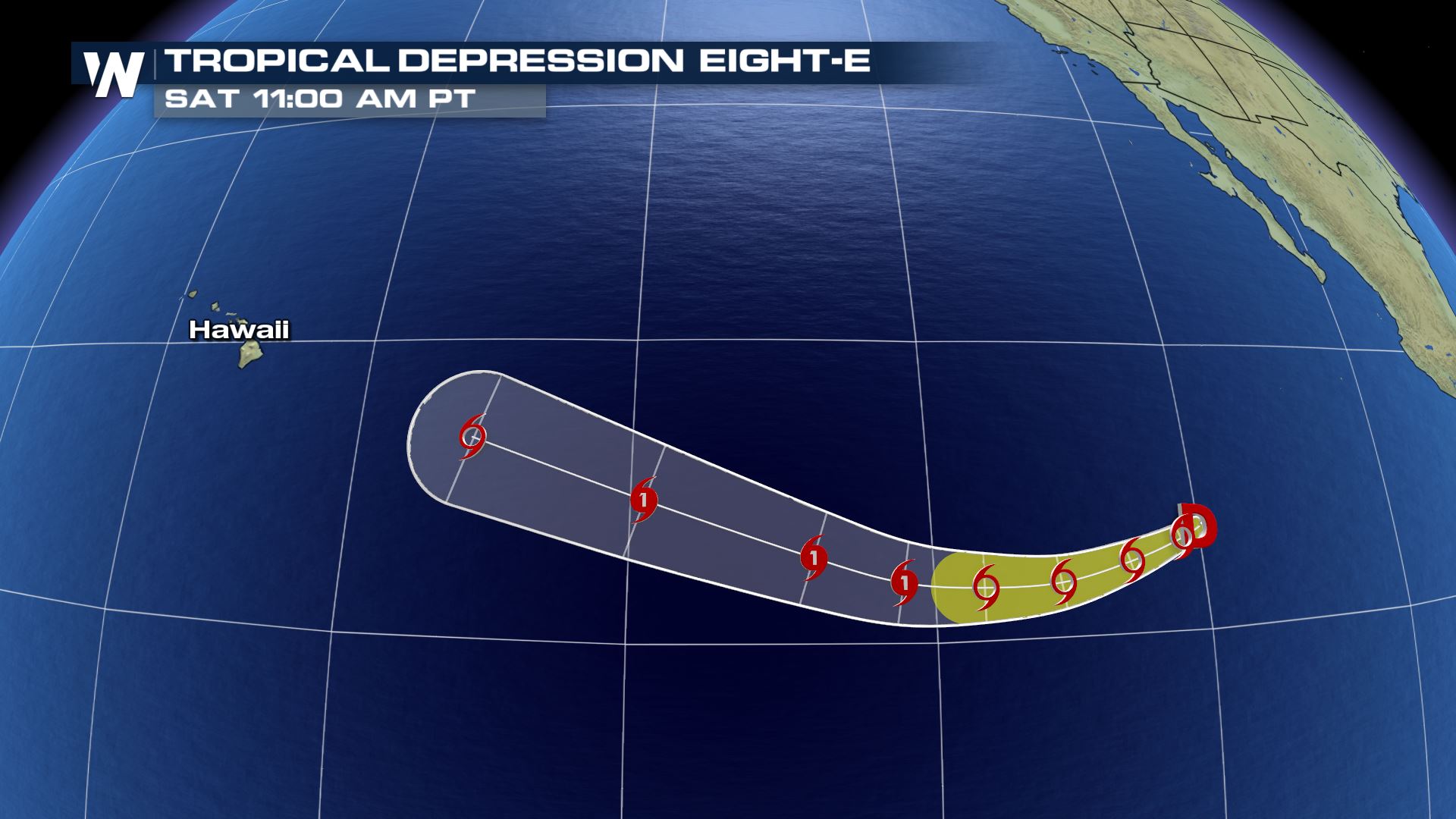 Tropical depression Eight-E has more to work with as this system will be moving into a favorable environment for tropical development. This depression not only has a chance to become a tropical storm, but this could potentially be the first hurricane of the season.  Hawaii will also need to monitor this storm as it could bring some big impacts to the islands. Keep checking with WeatherNation for more tropical updates.