Ophelia made landfall around 6:15 a.m. ET on Saturday, near Emerald Isle, North Carolina as a strong tropical storm. Maximum sustained winds reached 70 mph, with a minimum pressure of 981 mb. Even though Ophelia has now weakened into a Post-Tropical Cyclone, it will continue to bring gusty winds, storm surge, high surf, and heavy rain to the Mid-Atlantic and Northeast through the rest of this weekend. Power outages have been isolated in some communities, but utility crews have been fast-acting in getting power restored.
The heaviest rain will favor Virginia, Maryland, Delaware, Pennsylvania, and New Jersey going forward into Sunday. Ophelia will slowly nudge up the I-95 corridor, and continue to weaken as it moves north. Even as a remnant low, it will bring rain and wind impacts Sunday and Monday to the Northeast.
Flood Threat
Heavy rainfall could lead to flooding, especially in areas that are prone to gathering high water. This includes coastal communities along with inland areas. Upwards of 6" of rain already fell since Ophelia's impacts began and an additional 1-2" of rain is possible through Monday morning as Ophelia makes its way up the Eastern Seaboard. Localized heavier amounts of up to 3 inches may be possible. Heavy rain in the urban corridors of the Northeast could lead to flash flooding, especially in areas of New England that have been soggy over the last few weeks.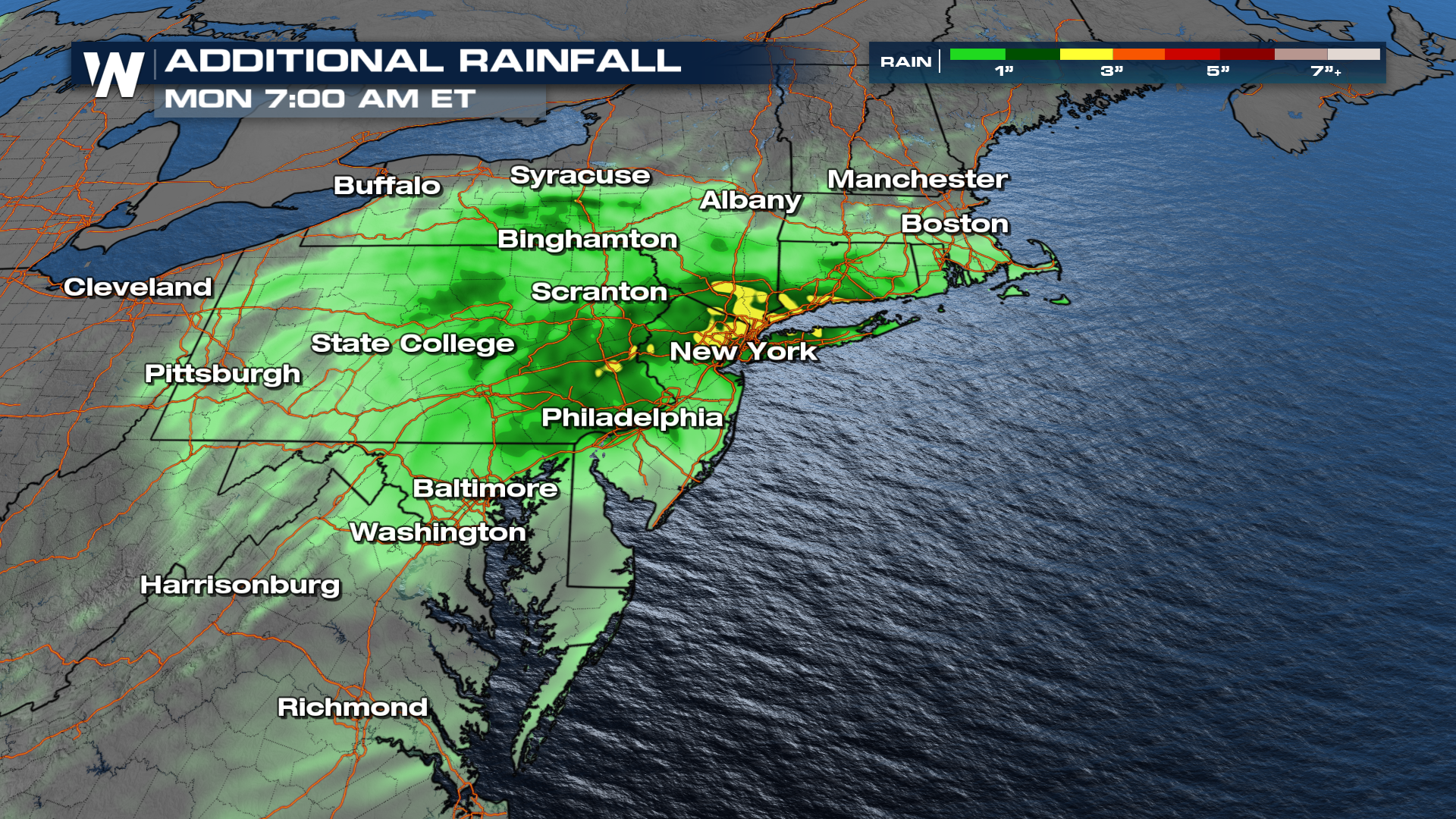 Coastal flood alerts have been issued through the Mid-Atlantic coast from New Jersey to Virginia for the push of seawater moving on shore due to Ophelia's wind field. This is where we expect freshwater rainfall flooding and the rise of rivers and oceans to create flooding on low-lying areas.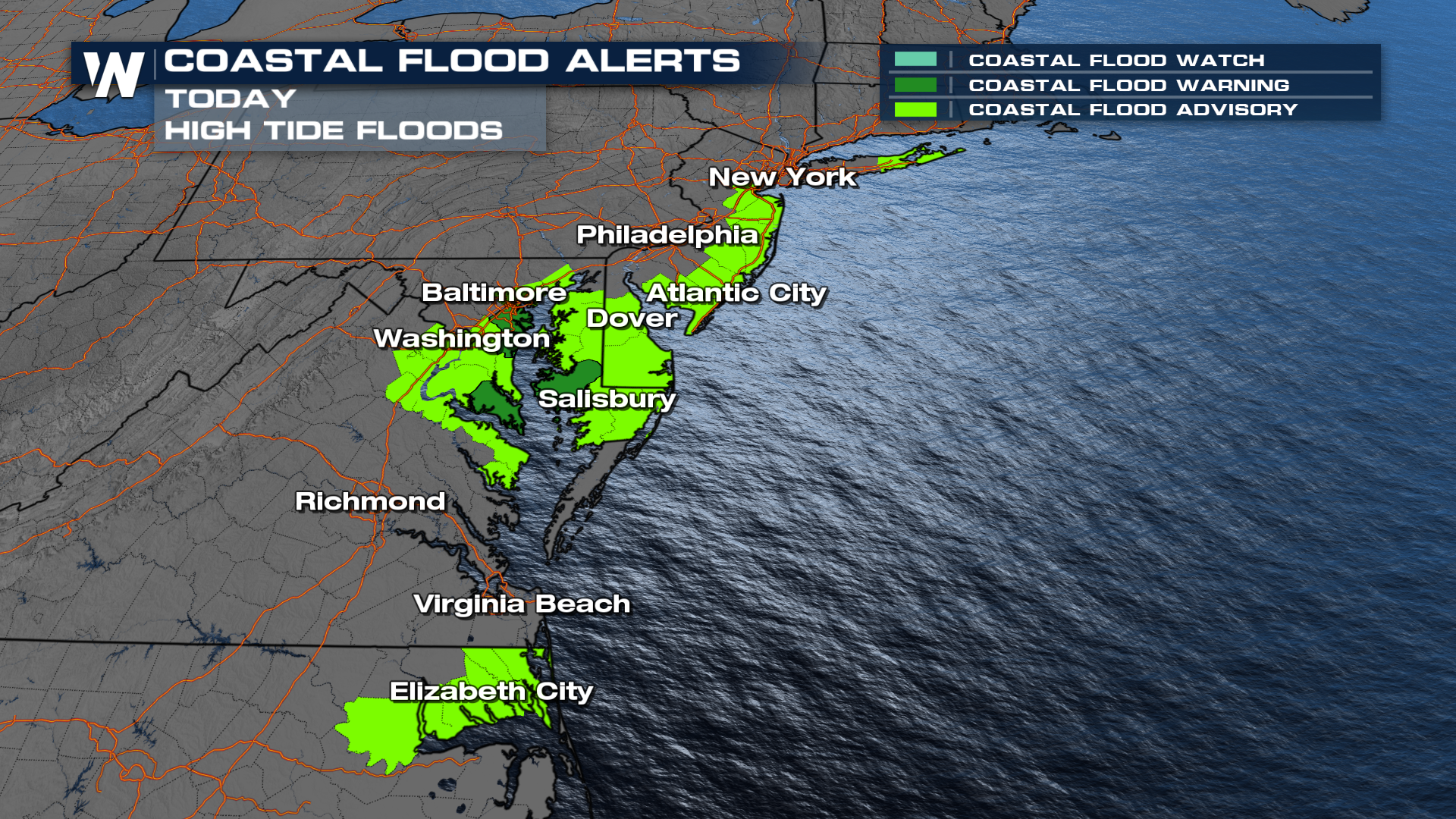 The Weather Prediction center has issued a marginal and slight risk for heavy rain as this system moves north. Please do not drive through flooded roadways and limit travel.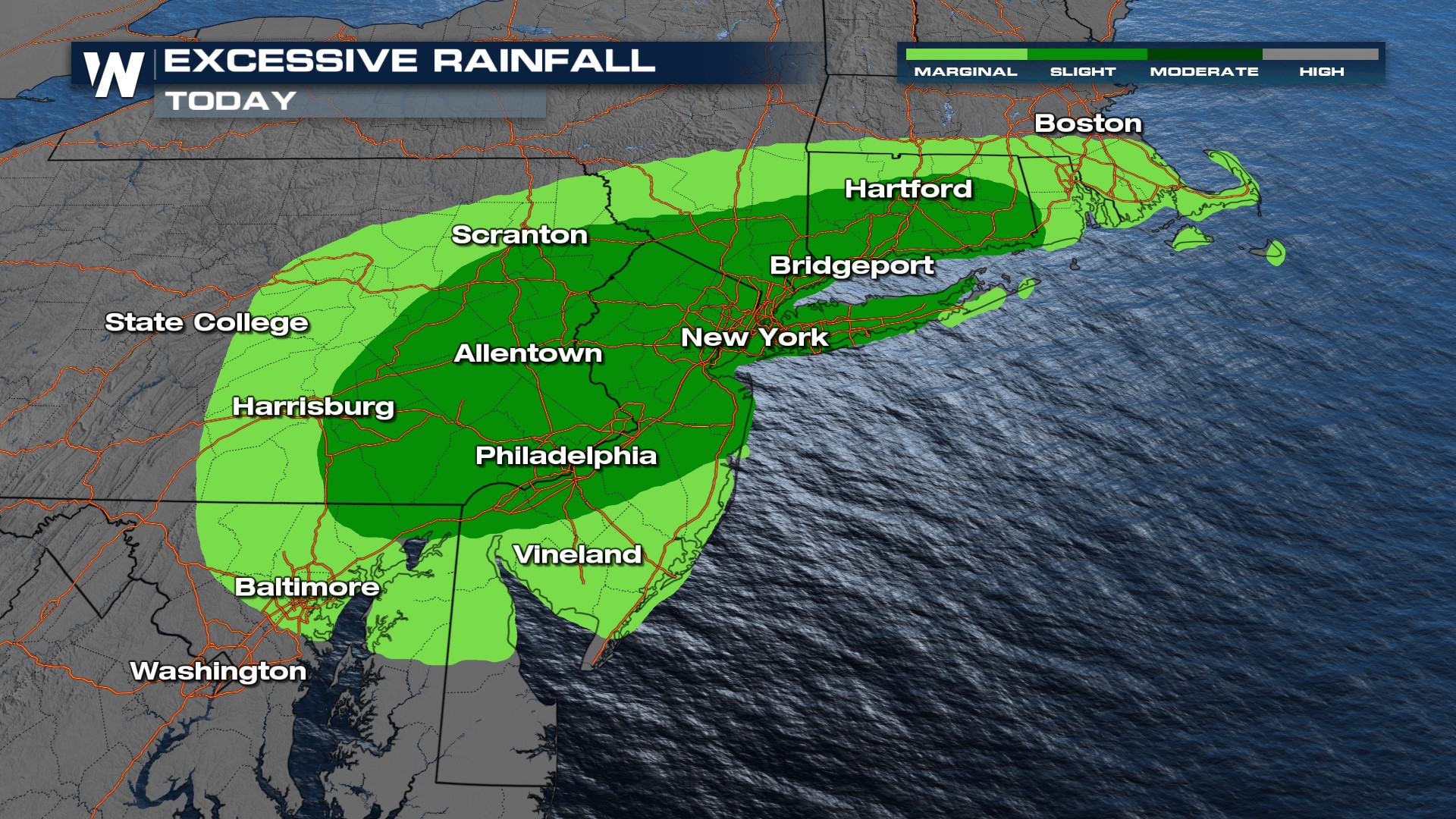 Wind
Winds will gust in the range of 20- 35 mph for coastal communities and 10-20 mph for inland areas. The wind will stir up the ocean and onshore flooding will create issues for barrier islands and east-facing beaches.
Continue to monitor the latest weather hazards, including any alerts, with regard to Ophelia. Be safe venturing out into the conditions this weekend!