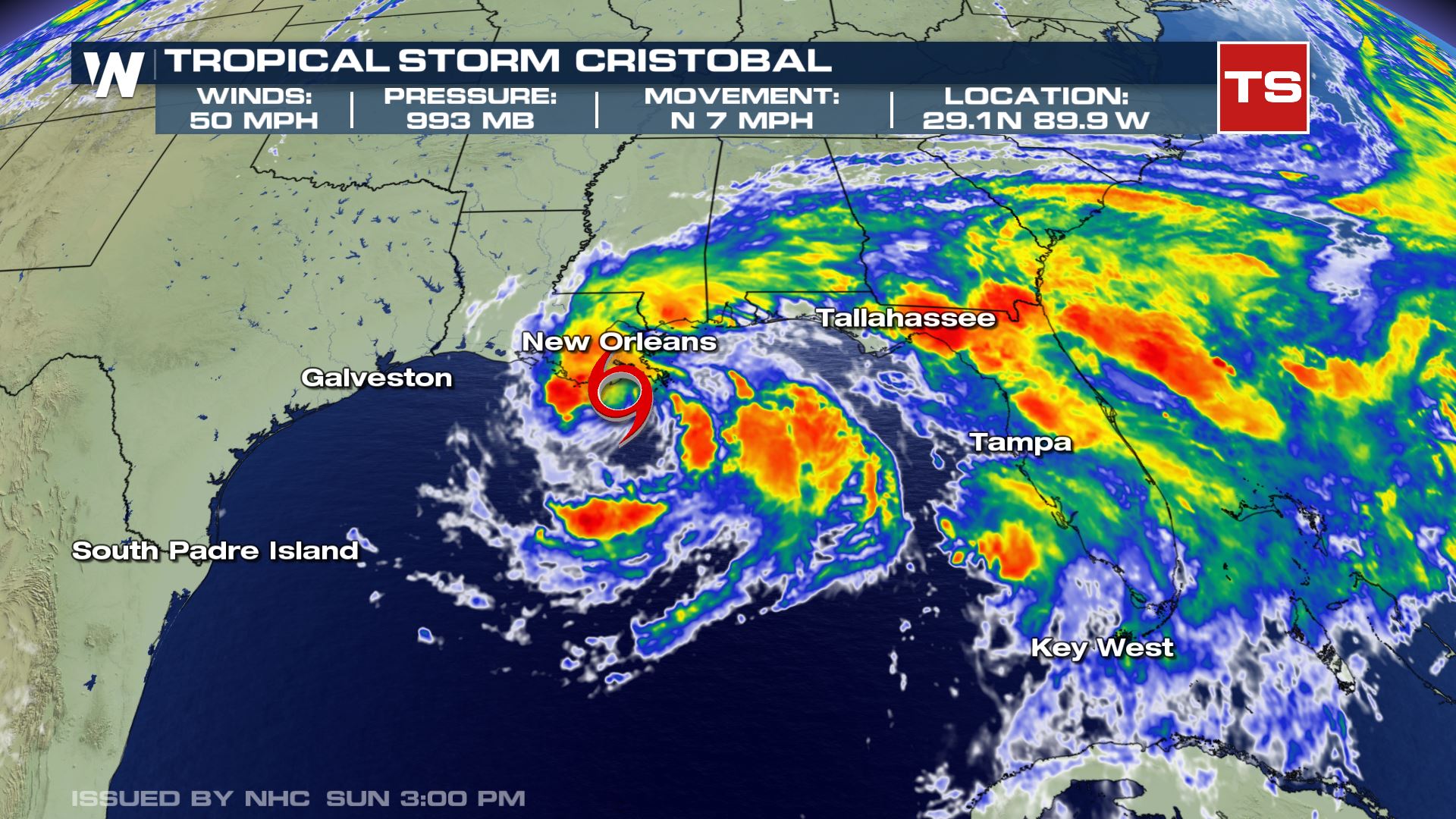 According to the National Hurricane Center, Cristobal made landfall along the Louisiana shore Sunday afternoon. Here is the wording from their update:
"Satellite, radar, and surface data indicate that the center of Tropical Storm Cristobal made landfall at 500 PM CDT (2200 UTC) along the coast of southeast Louisiana between the mouth of the Mississippi River and Grand Isle. Maximum sustained winds were estimated near 50 mph (85 km/h) with a minimum central pressure of 992 mb (29.29 inches).
A Weatherflow site on Ship Island, Mississippi, has recently observed a sustained wind of 48 mph (78 km/h) and a gust to 64 mph (104 km/h). A Weatherflow site near Gulfport, Mississippi recently reported a sustained wind of 46 mph (74 km/h) and a gust to 60 mph (96 km/h)."
Tropical Storm Cristobal continues is trek north toward the U.S. Gulf Coast, with landfall likely late Sunday afternoon. Tropical Storm Warnings are in effect for portions of coastal Louisiana, Mississippi, Florida and Alabama. Where on-shore flow is expected to inundate the coast, Storm Surge Watches and Warnings are also in place. Bands of rainfall into Florida have also sparked a tornado threat. Please have multiple ways to get watch and warning information if you live anywhere from the Louisiana to the Florida Gulf Coast.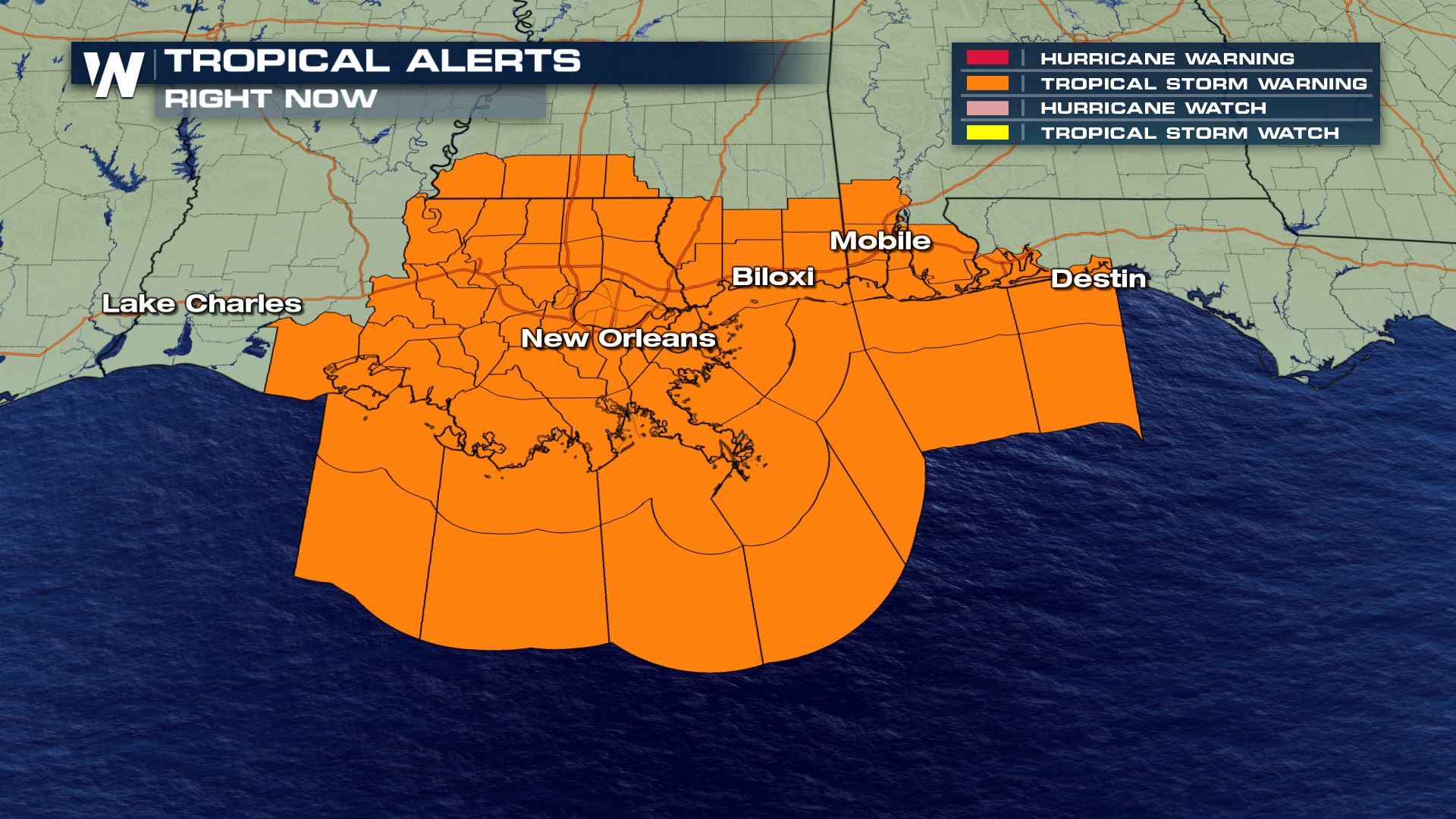 [embed]https://twitter.com/TOHSEP/status/1269299783291809792[/embed] Evacuations have been ordered for Terrebonne Parish in Louisiana effective as of 2 p.m. Saturday. This is an area along the coast to the southwest of New Orleans. Storm surge is forecast to reach 2-4 feet above normal in this zone.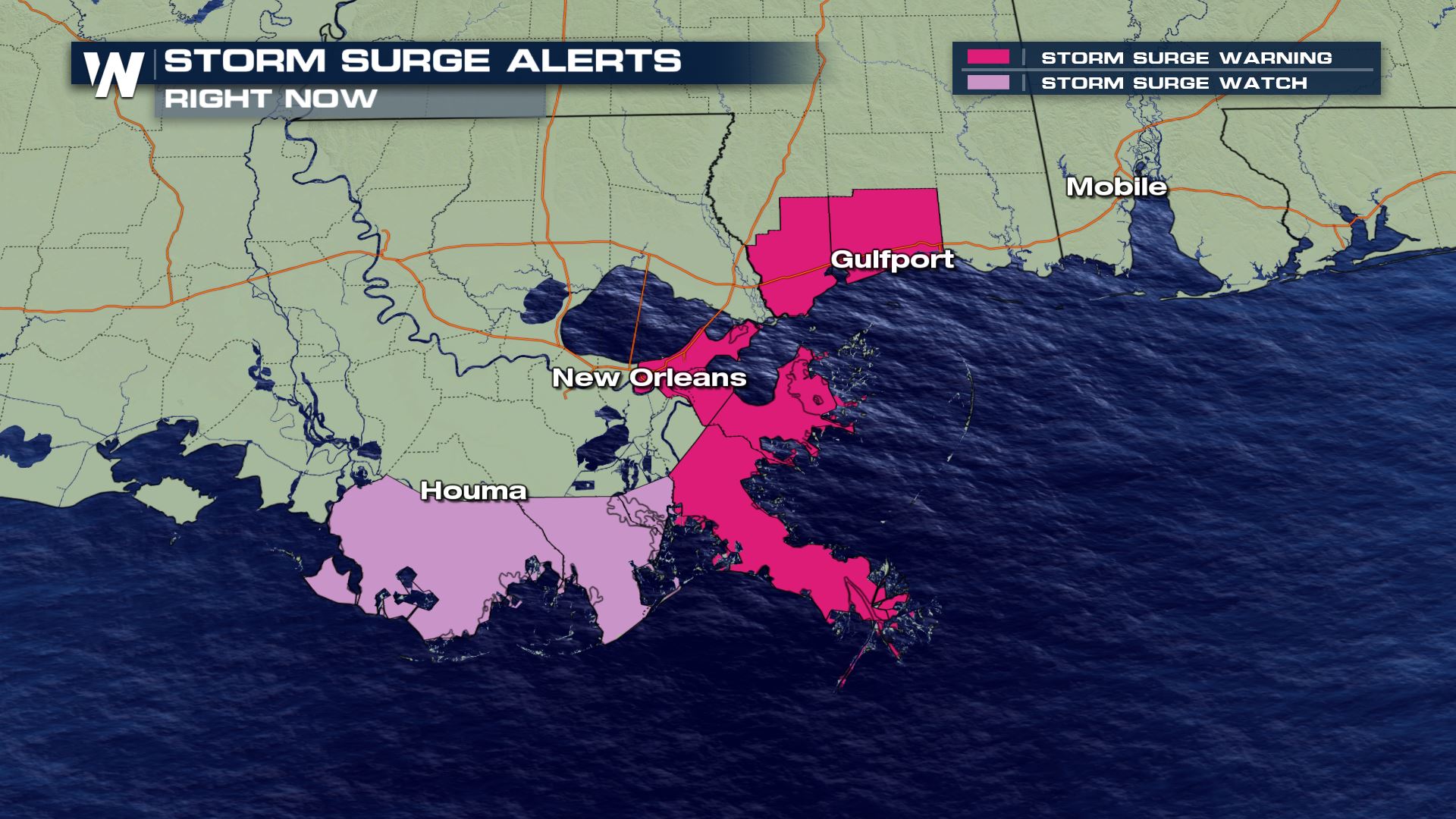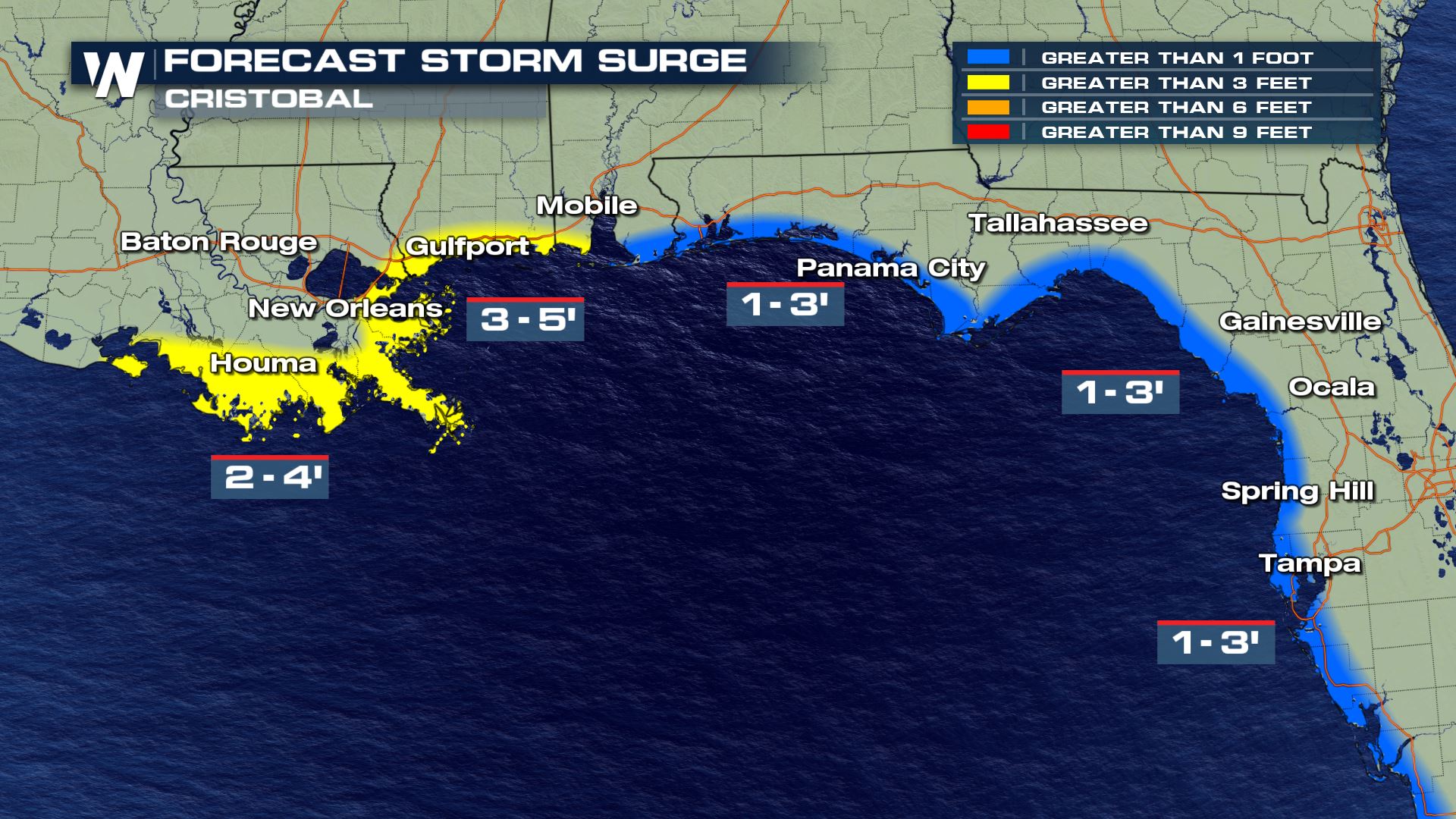 On the first day of the 2020 Atlantic Hurricane Season, Tropical Depression Three formed in the basin. What was once
Tropical Storm Amanda
became a remnant low after making landfall in Central America. As it moved over land and out into the warm waters of the Bay of Campeche, the center of circulation and thunderstorm activity became more organized. With wind gusts getting stronger, the
National Hurricane Center
began issuing advisories for TD-3 at 5 pm EDT on Monday. Hurricane Hunters flying into the system Tuesday morning found the system was producing 40 mph winds, making it a Tropical Storm. Cristobal made landfall on the Mexican coastline Wednesday, June 3rd, causing it to weaken to Tropical Depression status on Thursday, June 4th. The National Weather Service in New Orleans has issued Flood Watches in anticipation for heavy rain form Cristobal over multiple days. They anticipate rainfall rates at 2-4" per hour, with totals possibly exceeding 10". With a surge of tropical humidity expected across Florida in the circulation of Cristobal, Flood Watches are in effect with several inches of rain possible through Sunday.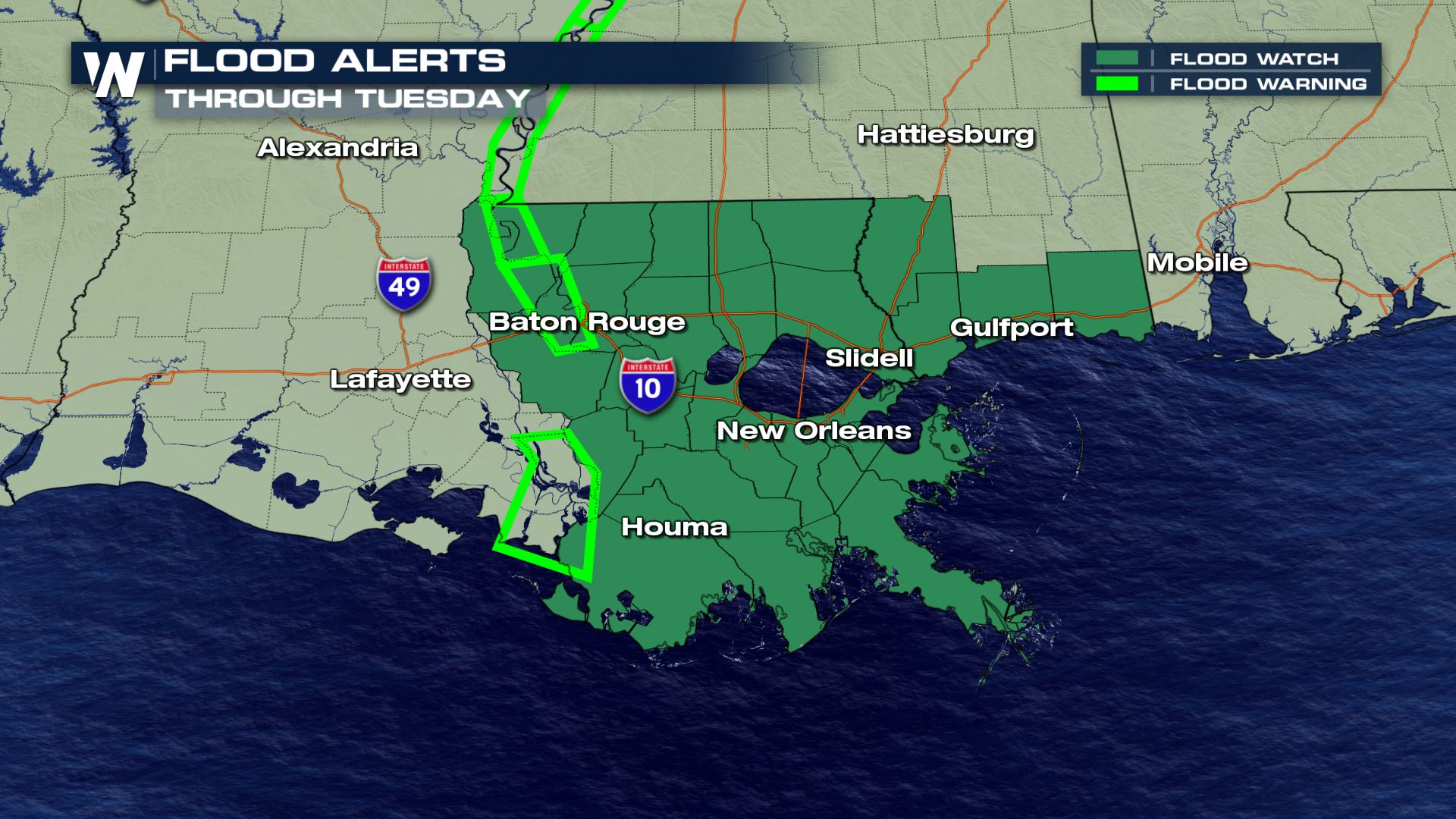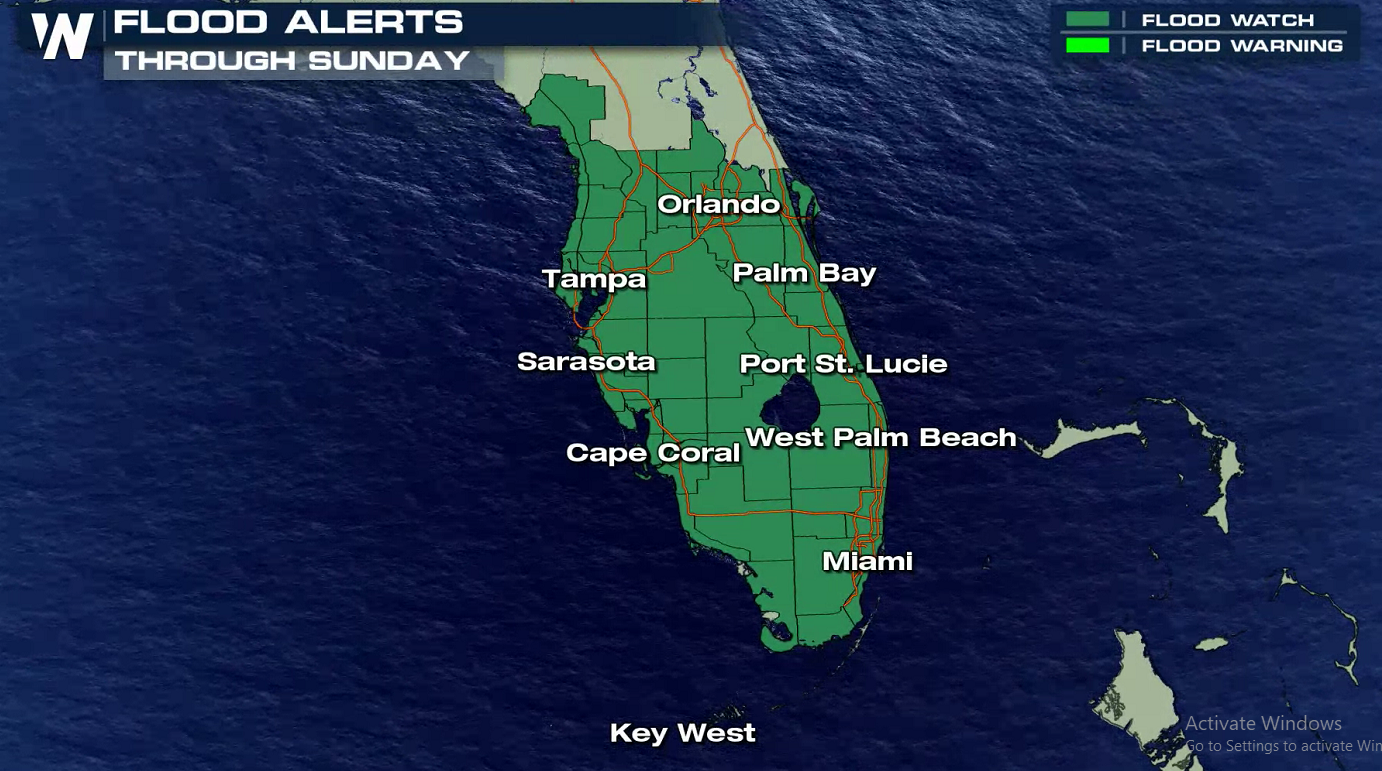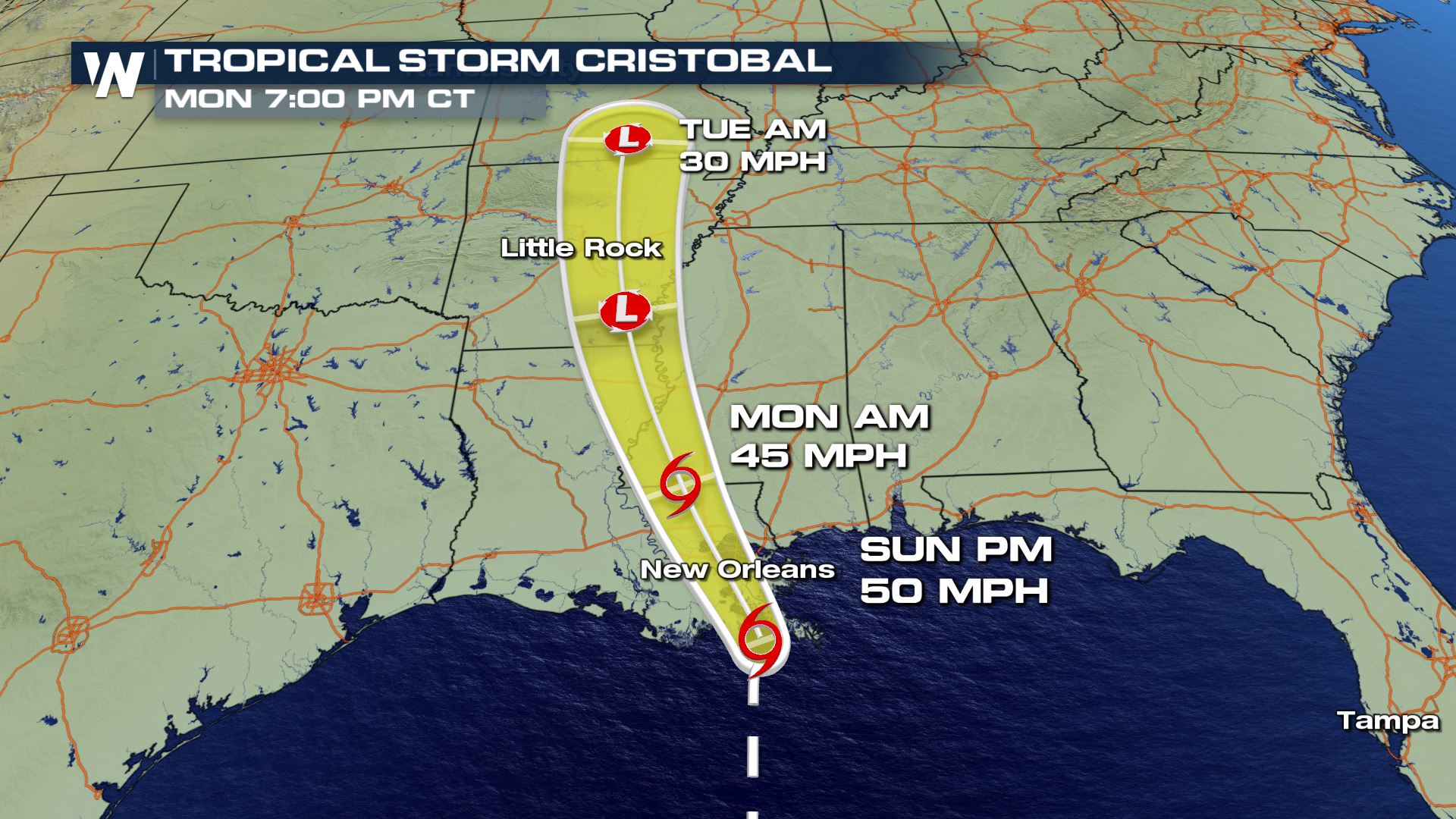 Cristobal is now the earliest "C" storm in the recorded history of the Atlantic Basin. The previous record was held by Colin in 2016.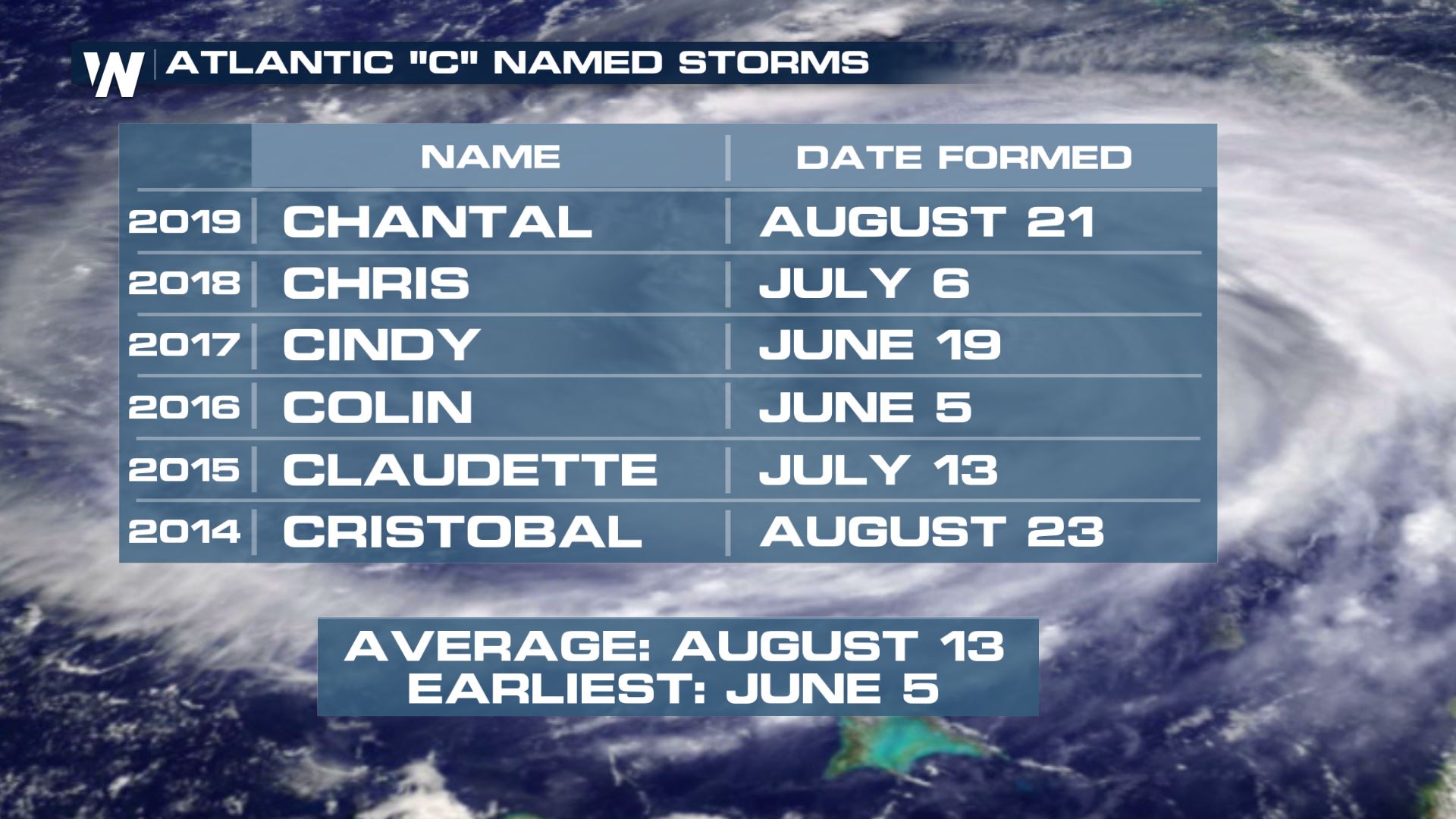 Climatologically speaking, it's not unusual for storms to form in the Bay of Campeche and Gulf of Mexico in June. In fact, most June storms tend to form in the green and yellow shaded areas below.