The tropics across the Atlantic Ocean have been quiet the last few weeks, but a little more activity has been seen the last few days. This weekend, Tropical Storm Edouard formed, becoming the 5th named storm of the 2020 Atlantic Hurricane Season.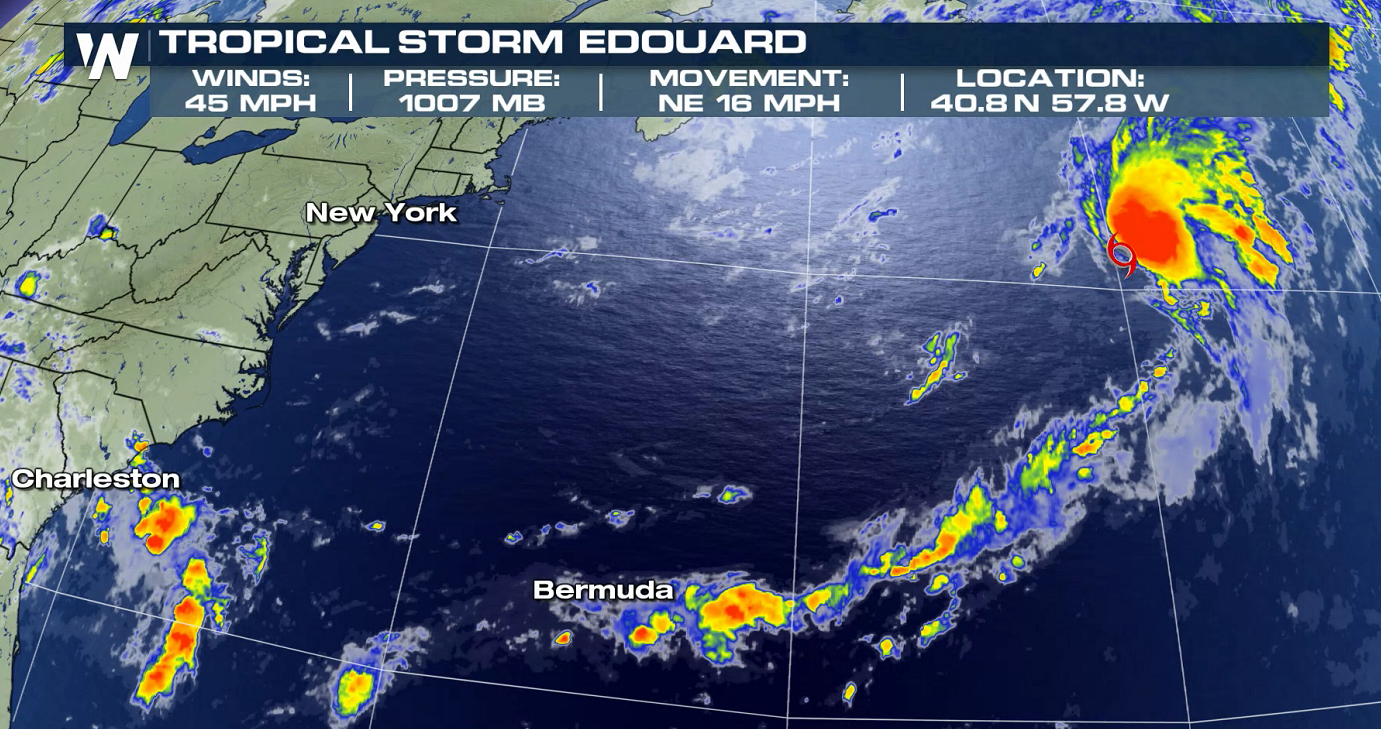 As a depression, the storm brought impacts to Bermuda, but now Edouard will stay over open waters in the North Atlantic Ocean. It will eventually take on post-tropical characteristics in the next 24 to 48 hours.
Forecast Track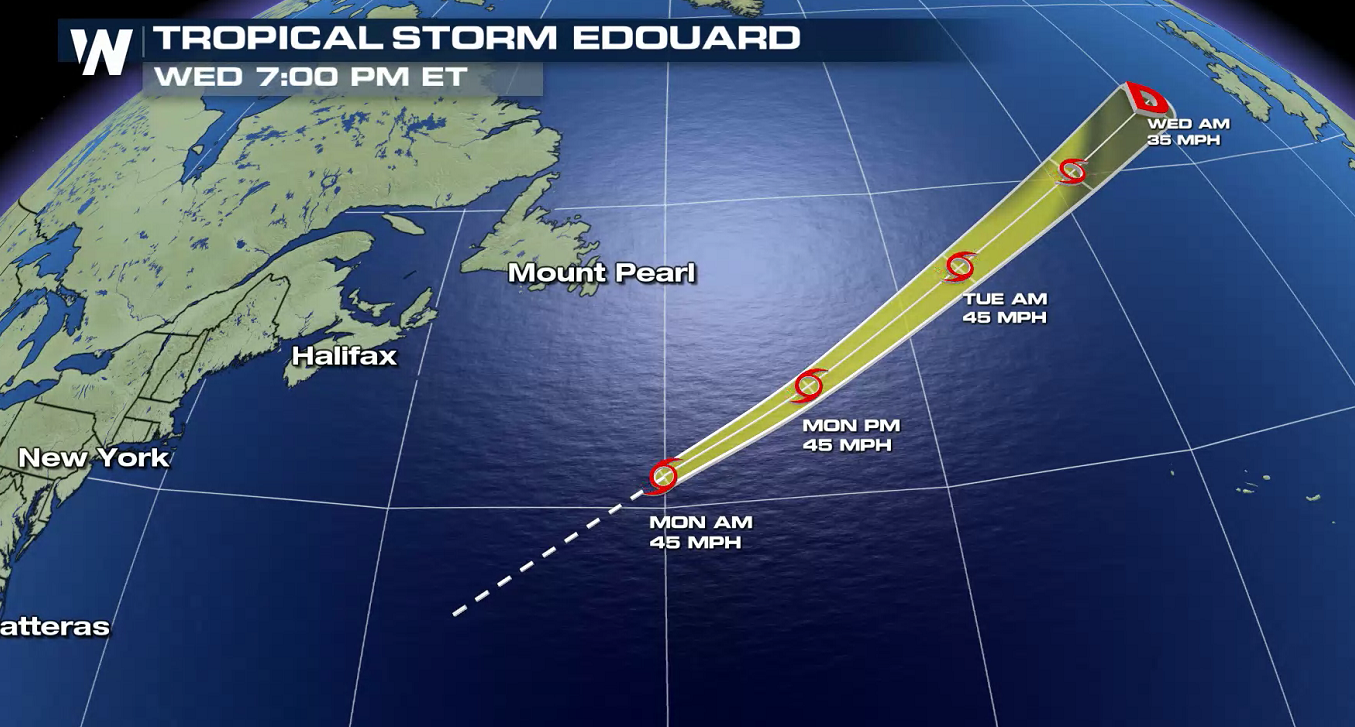 Across the rest of the Atlantic Basin, development is not expect over the next few days. Keep checking back for more updates from WeatherNation.