The earliest "K" named storm called Tropical Storm Kyle formed on Friday afternoon a few hundred miles south of New England, according to the National Hurricane Center. The storm has continued to move east quickly, away from the United States as a transitioning tropical cyclone.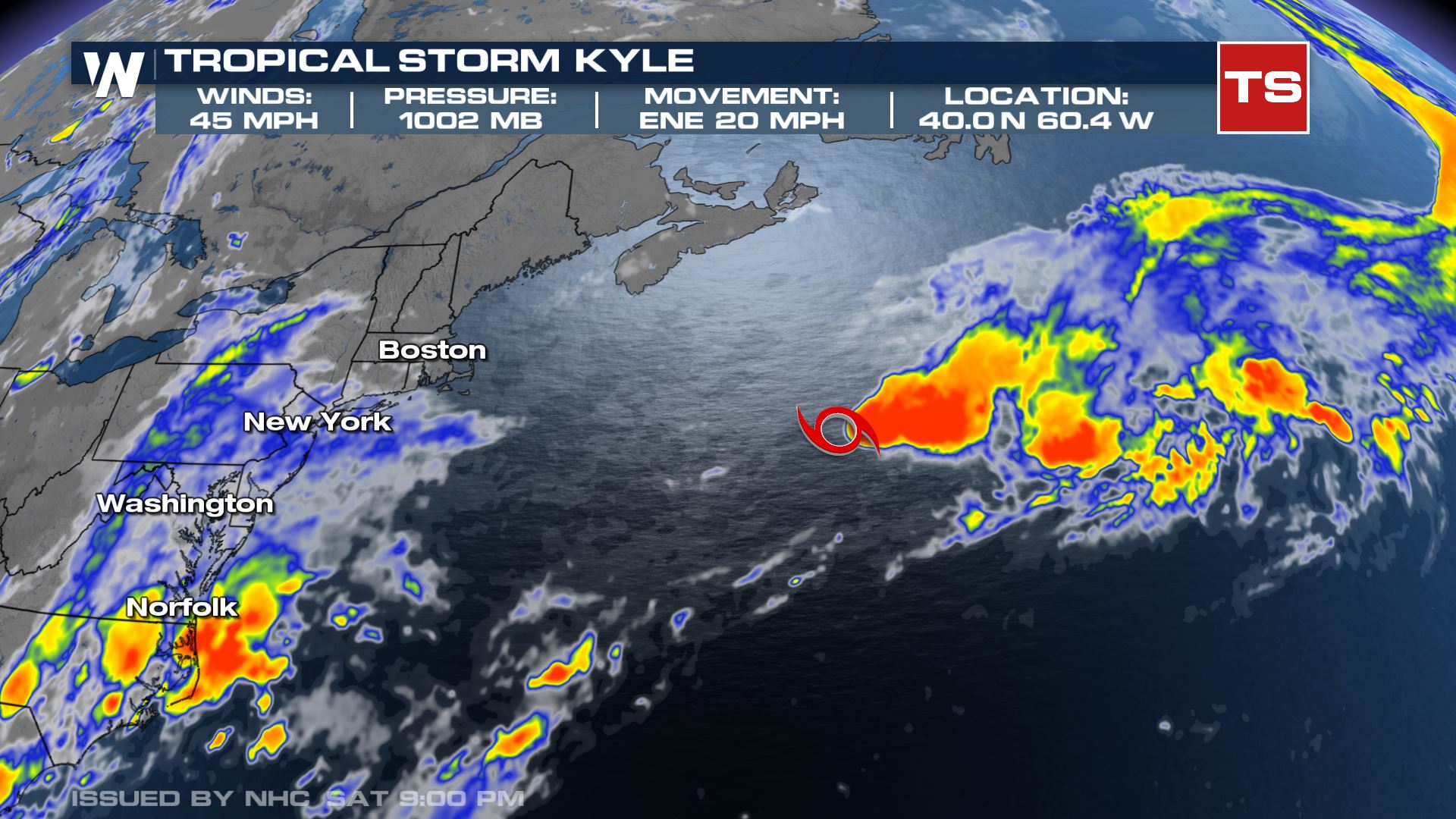 As the case with many storms this hurricane season, Kyle is the earliest "K"-named storm on record, beating the previous earliest K storm which was Katrina on August 24, 2005.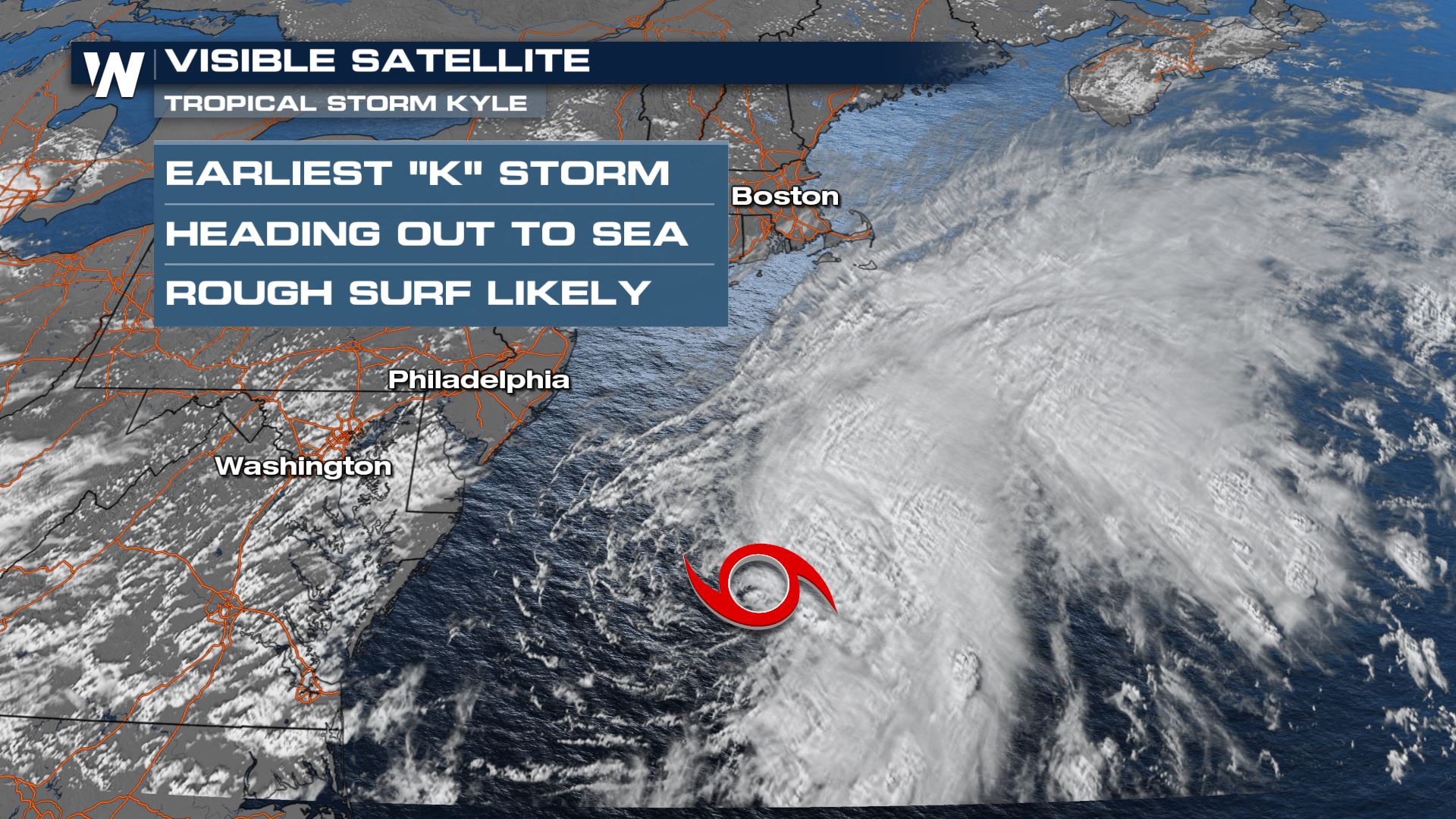 *Note* The image above was a previous satellite picture from Friday when the storm was closer to the U.S. It has now moved much farther away, across the Atlantic. Fortunately Tropical Storm Kyle is quickly moving away from the U.S. and heading out to sea, however the storm will still send larger waves and cause stronger rip currents at the beaches of New England and parts of the east coast.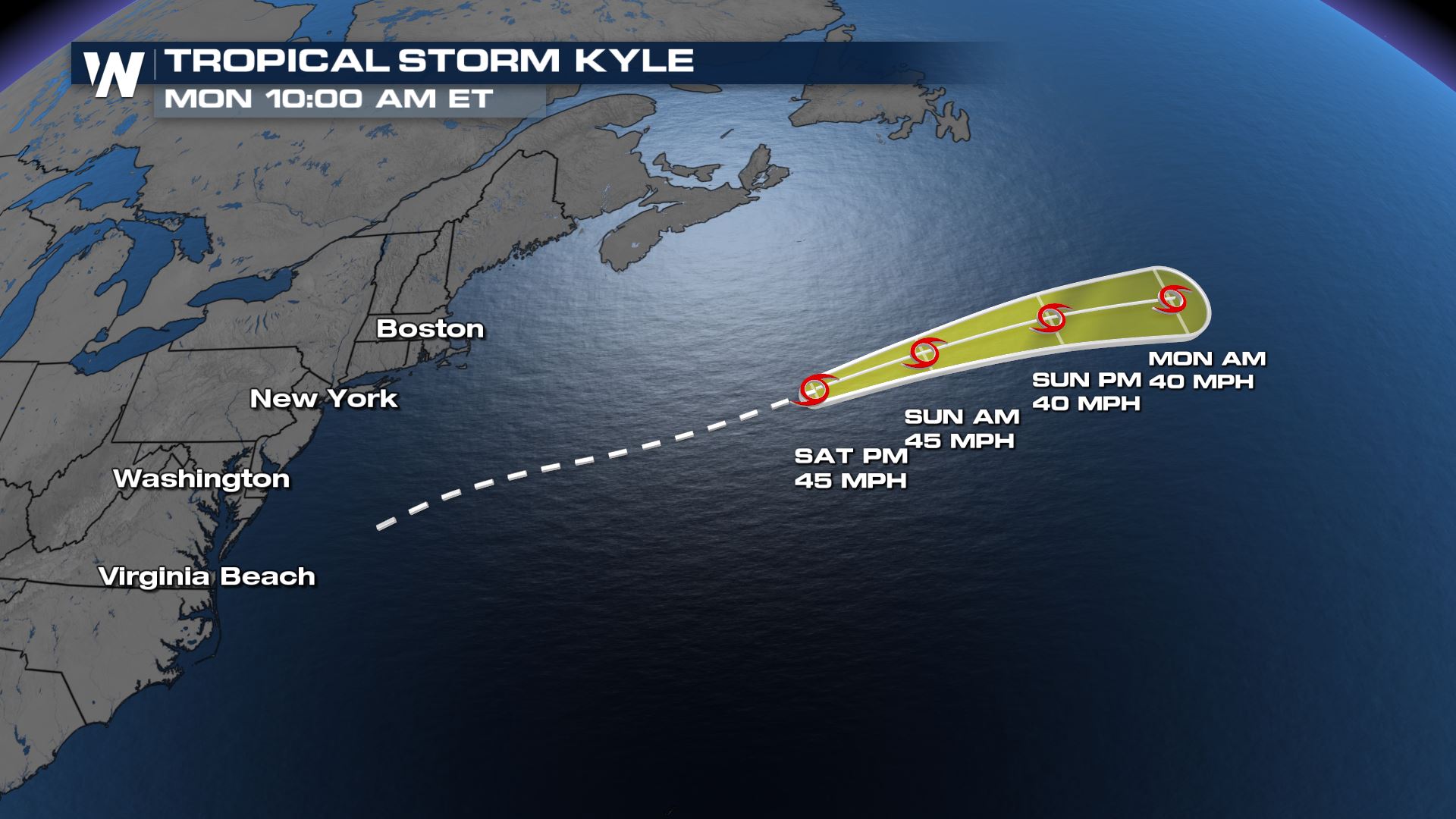 Tropical Storm Kyle is expected to continue to move away from main land masses. It continues the already-busy 2020 Atlantic hurricane season.