Tropical storm Barry developed in the Gulf of Mexico. The National Hurricane Center (NHC) upgraded the storm Thursday morning to be named Barry (previously Potential Tropical Cyclone Two) after tropical storm force winds were found near the center of circulation. As of Thursday afternoon, the maximum winds were near 40 mph. Barry was moving to the west at a slow pace of just 5 mph.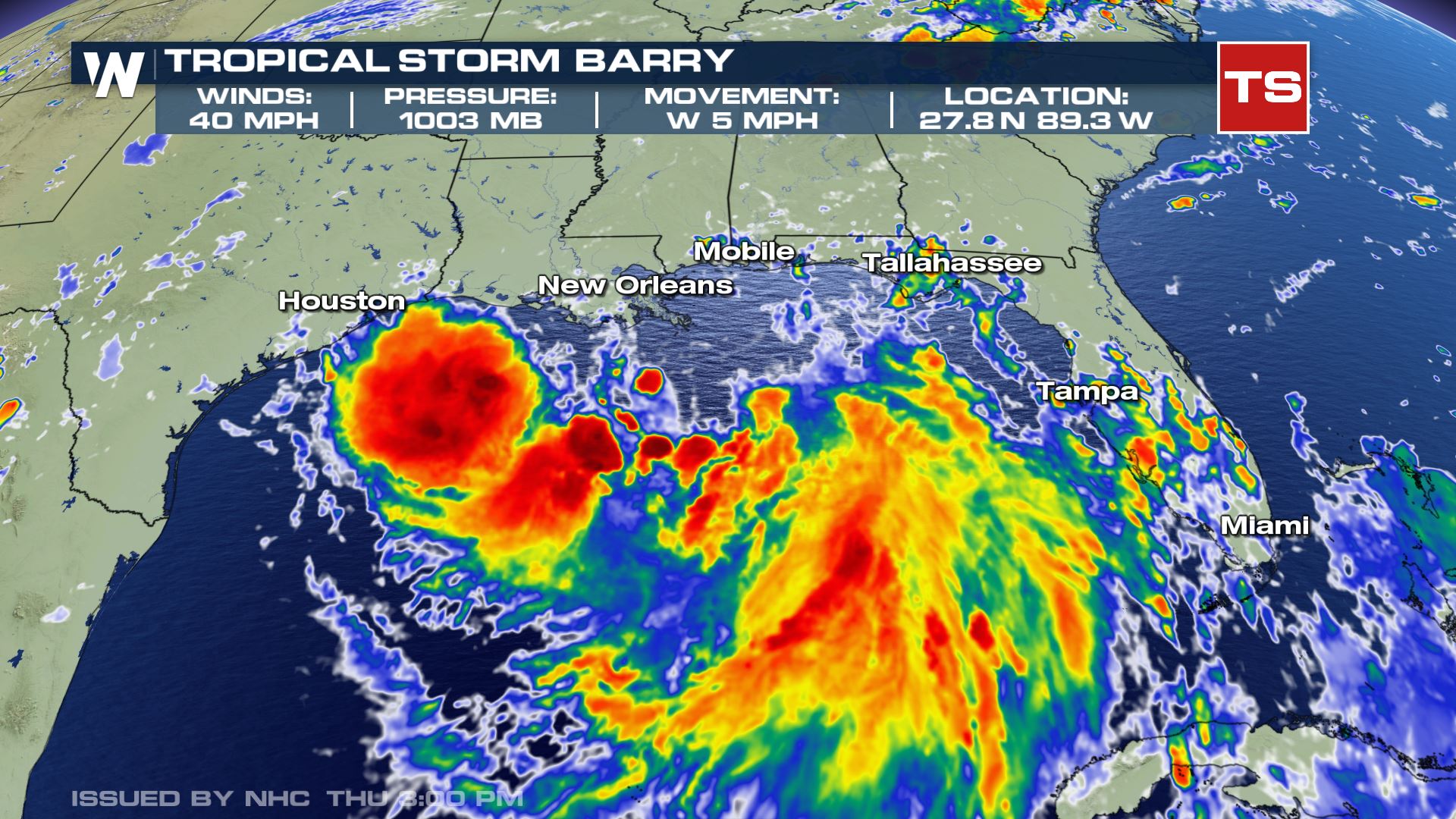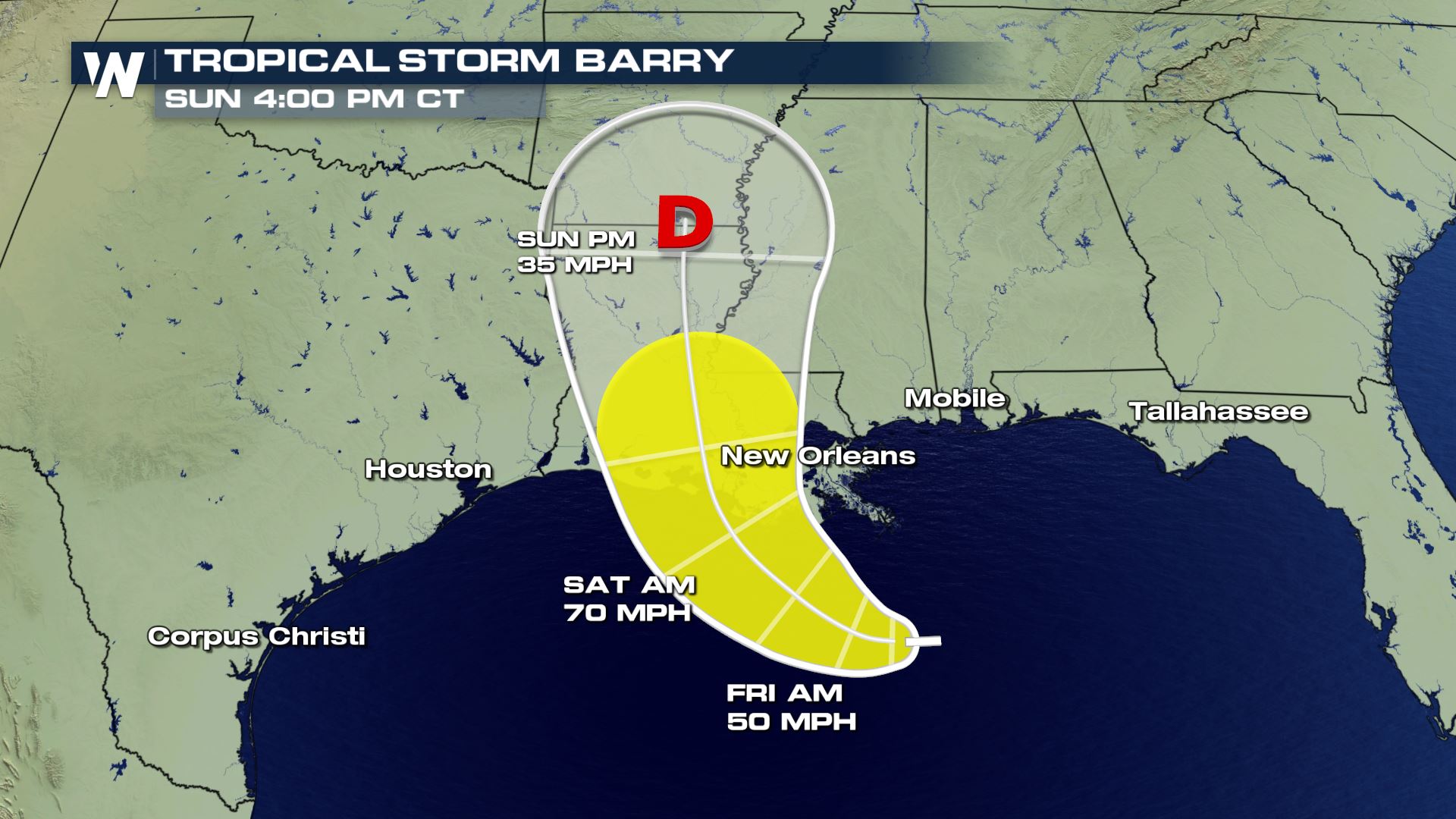 Areas along the Gulf Coast will be need to follow this forecast very carefully as this storm could reach Category 1 strength. This storm will slowly drift west in the northern Gulf before eventually being steered into the coastline.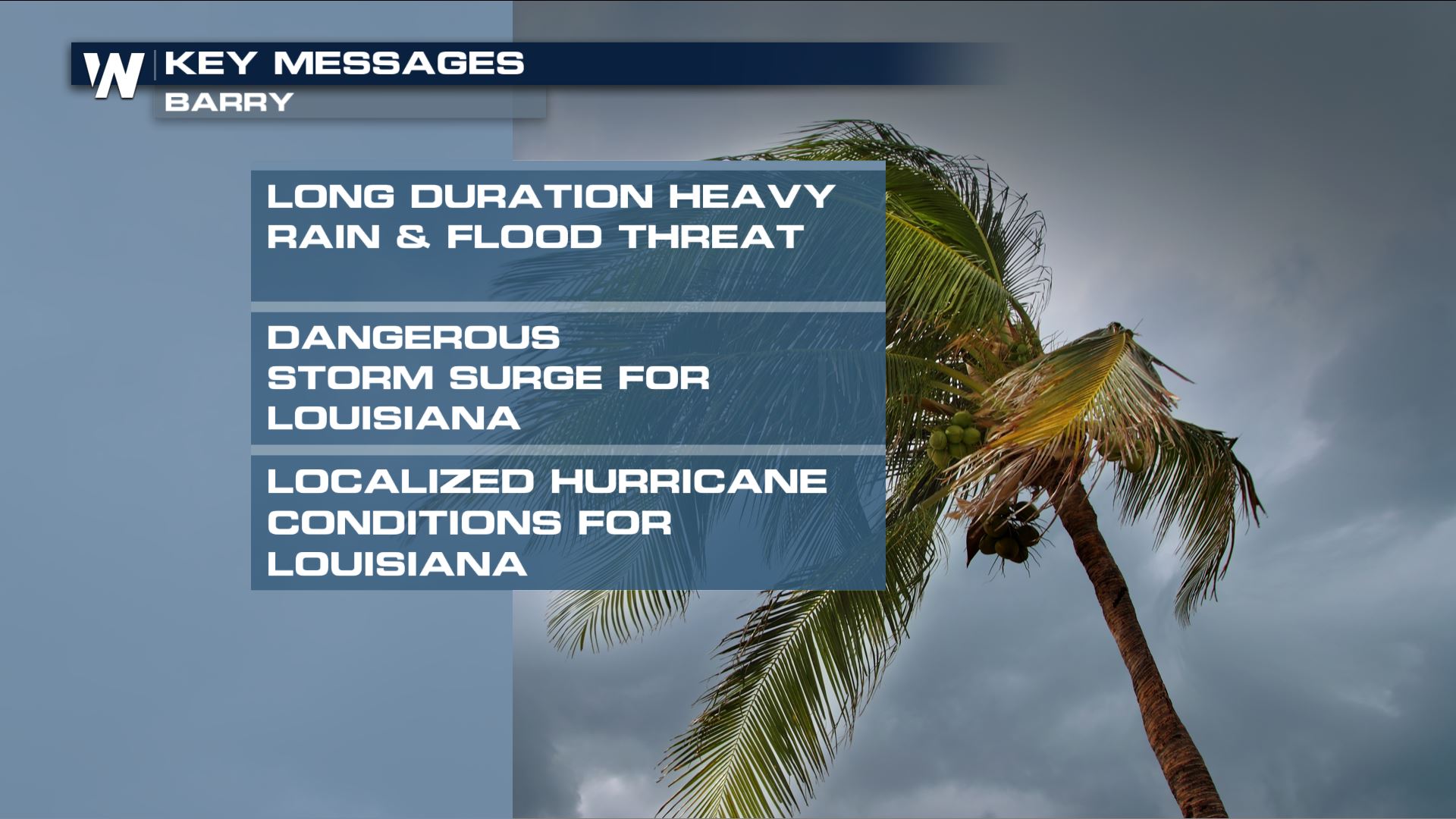 The National Hurricane Center has issued alerts for the Gulf Coast, including hurricane warnings for parts of the Louisiana coast.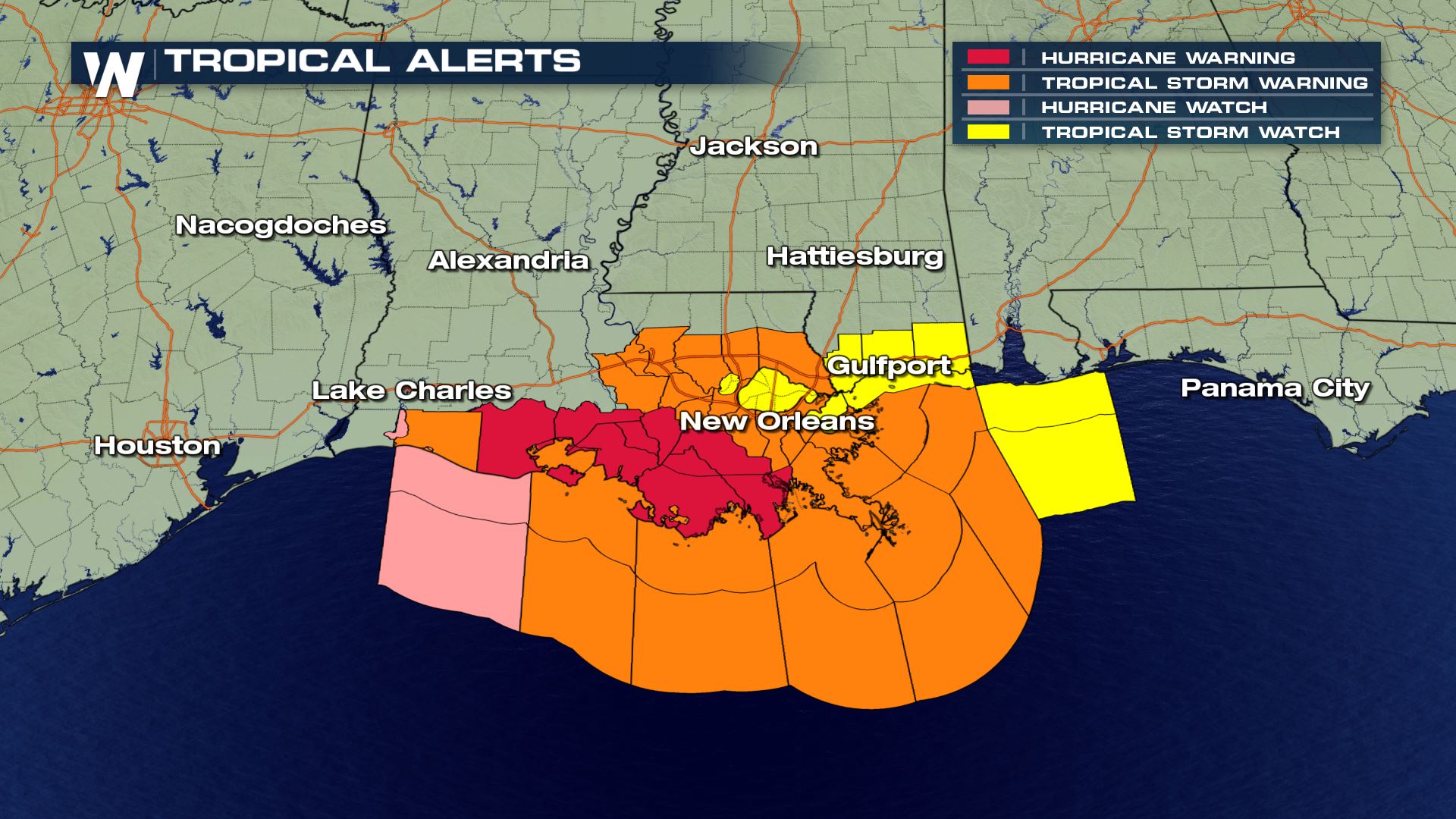 Storm surge alerts are in place for many parts of the Gulf Coast.  Storm surge is the potential for salt water/sea water inundation as the storm presses toward the coast. This is DIFFERENT from fresh water flooding due to rain. Coastal flooding can occur extremely fast when storm surge pushes in.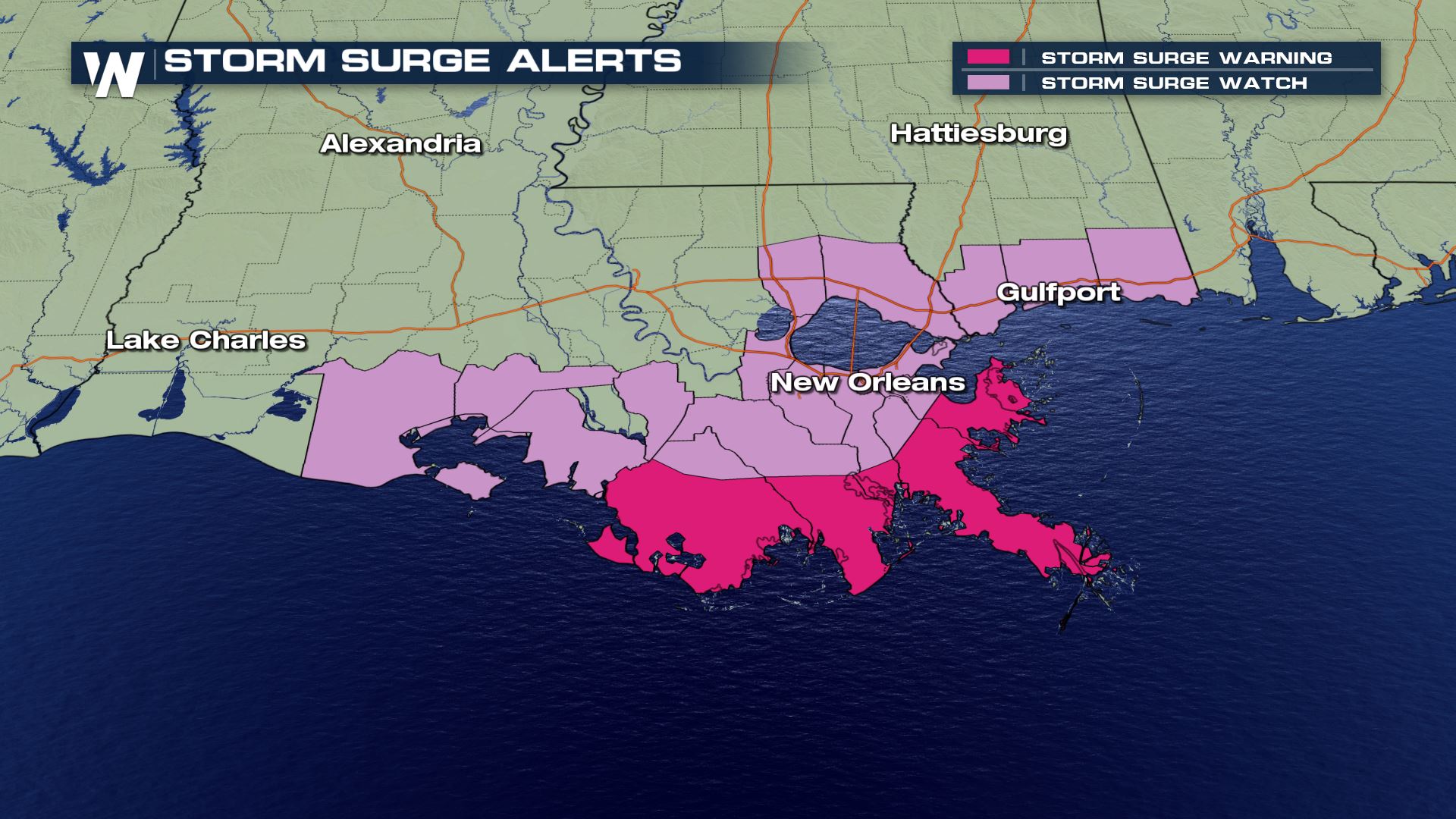 A State of Emergency has been declared for Louisiana in preparation for the impacts of Baryy. Storm surge, hurricane-force winds, and up to 20 inches of rain are possible. This impacts of this system will also extend inland. The slow movement of this system will result in long duration heavy rainfall. Anywhere from the central Gulf Coast and inland through the lower Mississippi Valley has the potential for flash flooding and river flooding. Localized rain totals may exceed 15 inches, even up to 20 inches in some spots.
Low intensity does not equate to low impact. Make sure you have your emergency supplies and a plan for your family and pets. Listen to LOCAL officials for the latest information regarding evacuations. Stay with WeatherNation as we continue to follow this storm system over the next several days. We'll have live team coverage from the impacted areas right through the weekend. Follow WeatherNation on
Twitter
and
Facebook
for updates.