ATLANTIC
---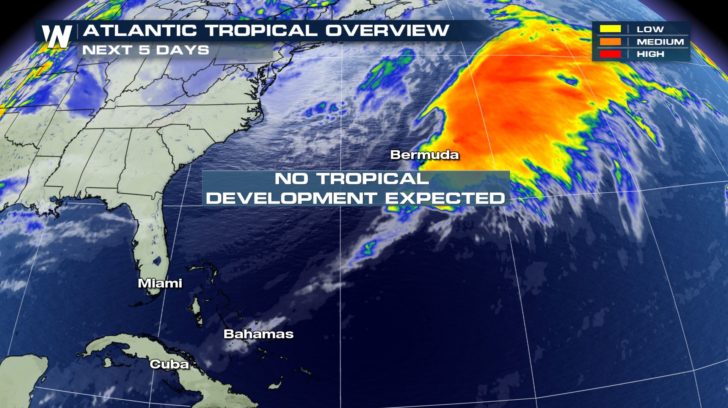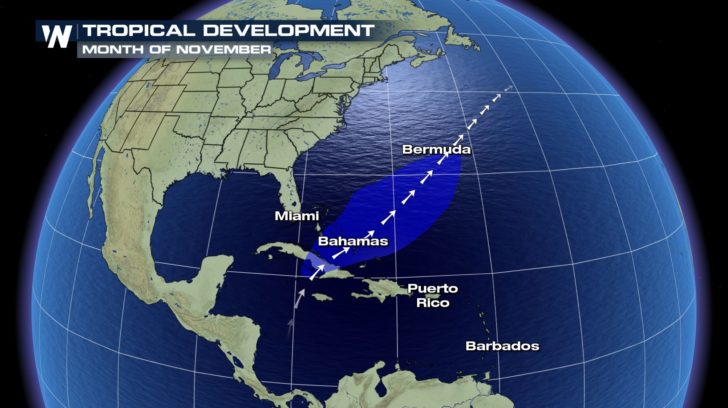 The last day of hurricane season is quickly approaching! November 30th is when the season ends, and it looks like the Atlantic is staying quiet for the end of it.  Typically for the month of November, development starts in the western Caribbean, but no tropical development is expected for the next 5 days.
PACIFIC
---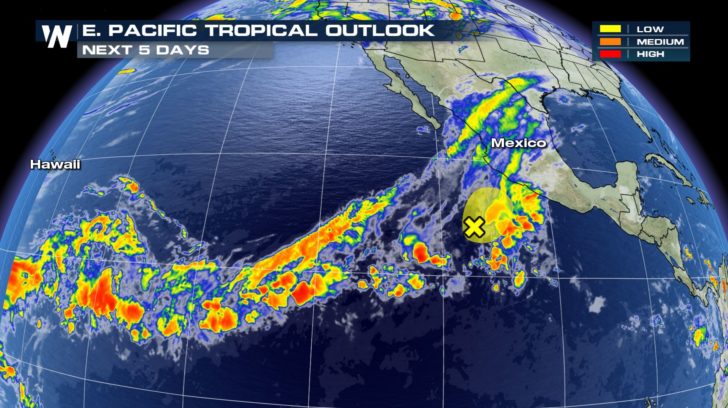 It is a little more active in the Pacific. A system we have our eyes on has a low chance of becoming one of our next named storms. Even if it doesn't become a tropical system, it will still bring an abundant amount of rain to Mexico.
SUMMARY
---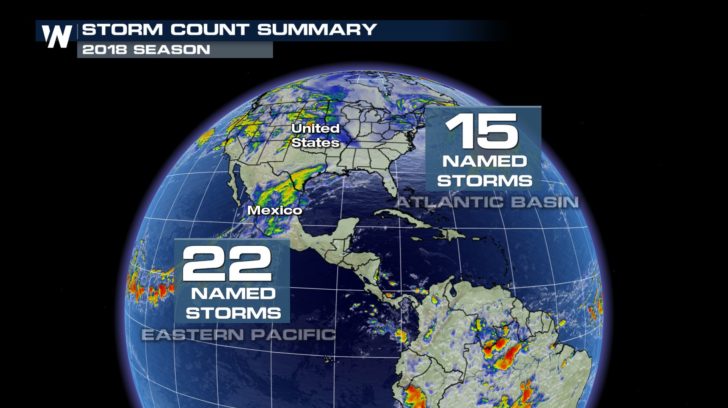 As the season comes to an end, lets take one last look at what we saw. 15 named storms happened in the Atlantic. The eastern Pacific was much more active with 22 named storms, but both areas were above average for the hurricane season. Typically the Atlantic sees 11 named storms, and the eastern Pacific sees 15 named storms.