Potential Tropical Cyclone 22 had advisories issued for it beginning Thursday. So what is a potential tropical cyclone? It is an area that the National Hurricane Center believes could develop into a tropical low and wants to issue advisories ahead of the storm system getting organized enough to be deemed an official "tropical storm". PTC 22 could become a tropical storm by Friday evening or Saturday morning but the probability is waning to do a less than conducive environment. Still, heavy rain and gusty winds are likely for the northern Caribbean and tropical storm watches are in effect for the Bahamas, southern Cuba, Jamaica and Haiti. If the storm manages to become tropical storm strength with an organized center it will become "Vince".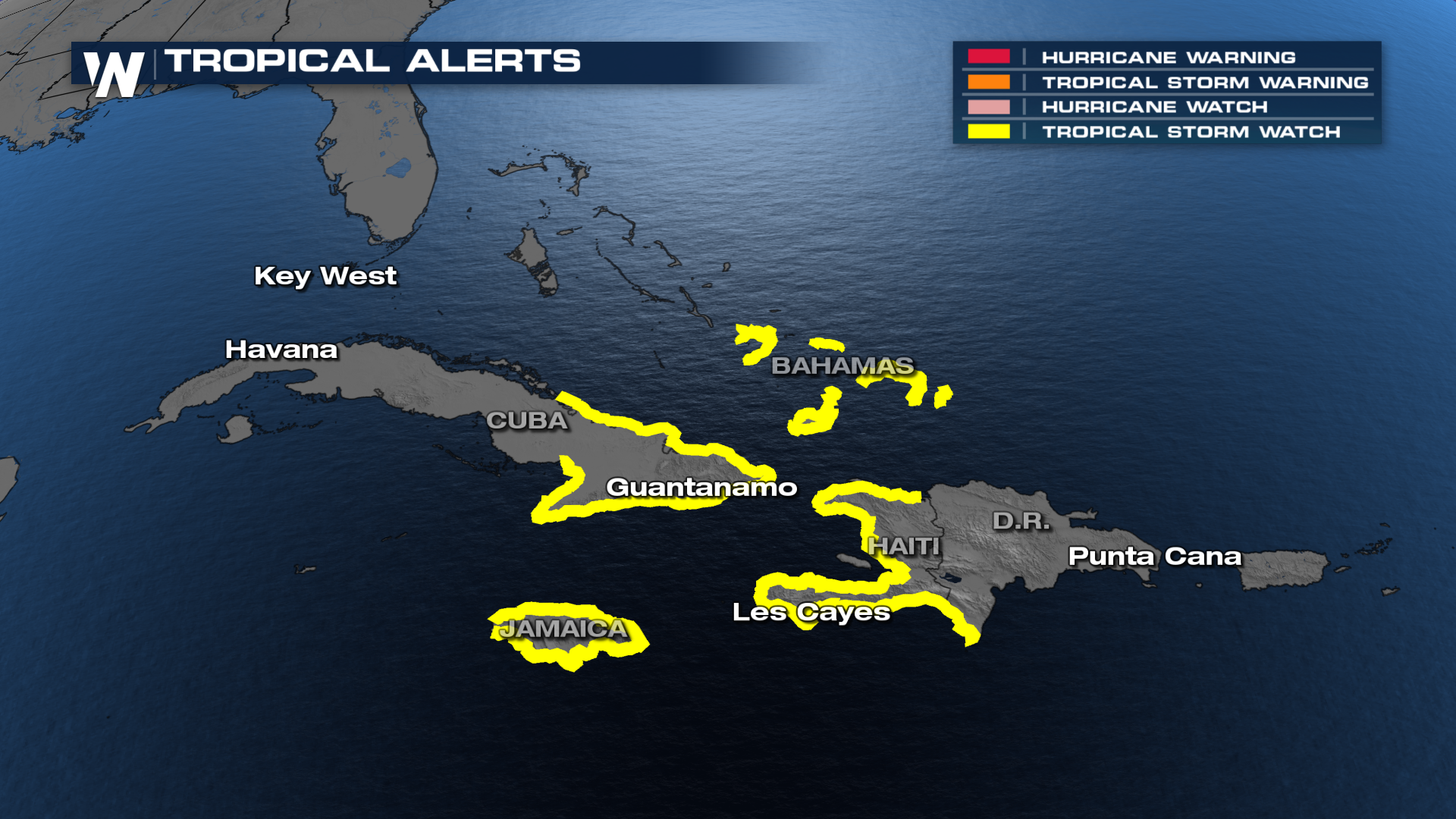 The official track takes the storm as a Tropical Storm through the northern Caribbean, glancing by Bermuda over the weekend. Expect heavy rainfall that could bring flash flooding and mudslides into the Greater Antilles of Jamaica, Cuba, Haiti, the Dominican Republic, and potentially the Bahamas this weekend.
Water temperatures are still very warm in the Caribbean, typical for early November. The typical path for tropical storms during the month of November is to form in the central Caribbean before moving north near Bermuda. This is based on climatology and where the center of storms typically goes in November, but each storm is different and by no means is this a guarantee of a path.