What once was Subtropical Storm Teresa is now a post-tropical system, but it is still impacting parts of New England with enhanced rain shower activity. Teresa was our 19th named storm of the season, with a lifespan of 24 hours, dissipating Saturday afternoon. Even though the storm is post-tropical, it is still enhancing moisture potential in New England as a frontal boundary creeps east.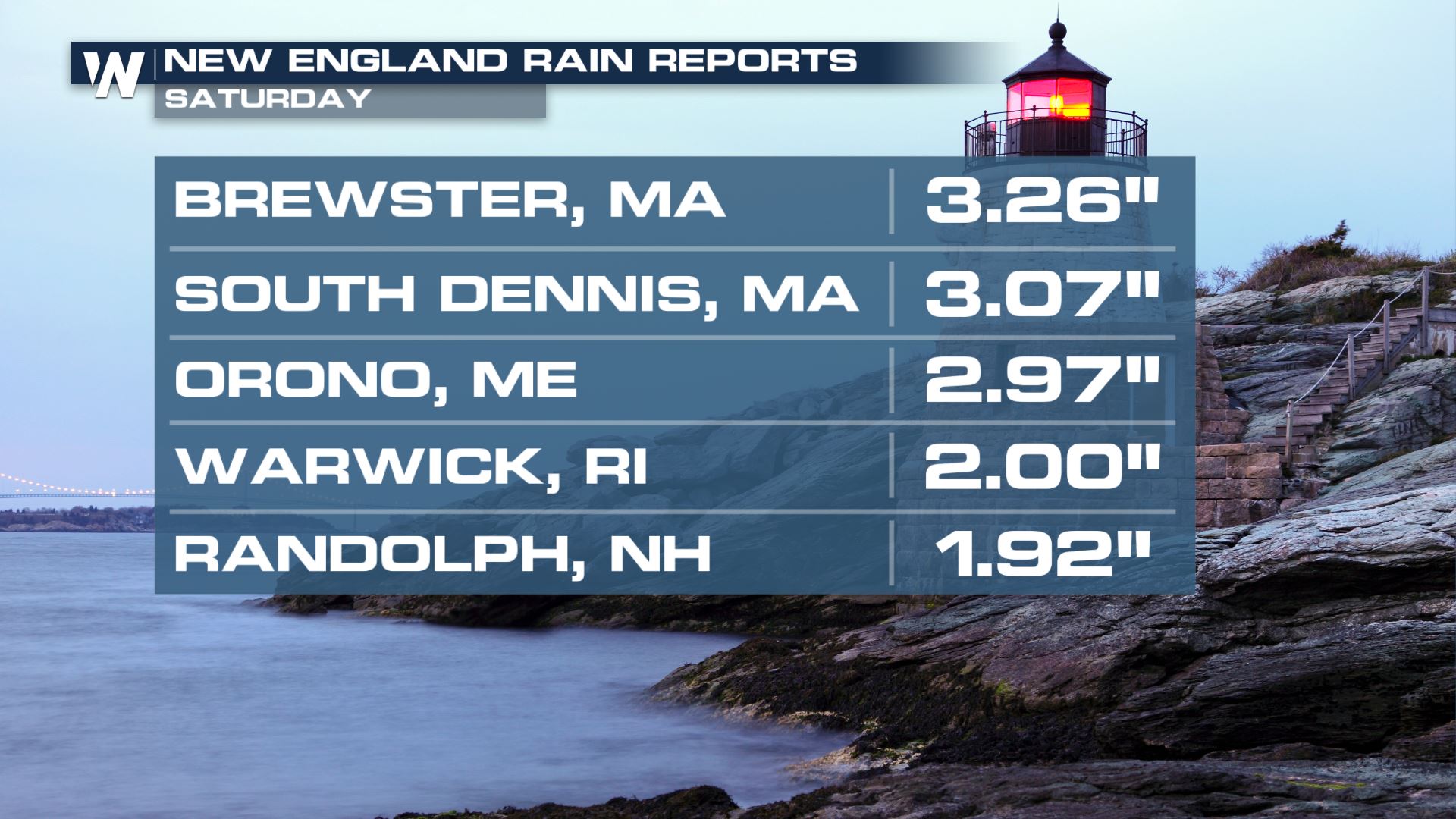 Forecast
The frontal boundary that has been stuck in New England for the last two days will act as a tap for tropical-esq. moisture of Teresa. We have more water in the atmosphere for these storms to work with, and are anticipated to be heavy downpours overnight Saturday into Sunday.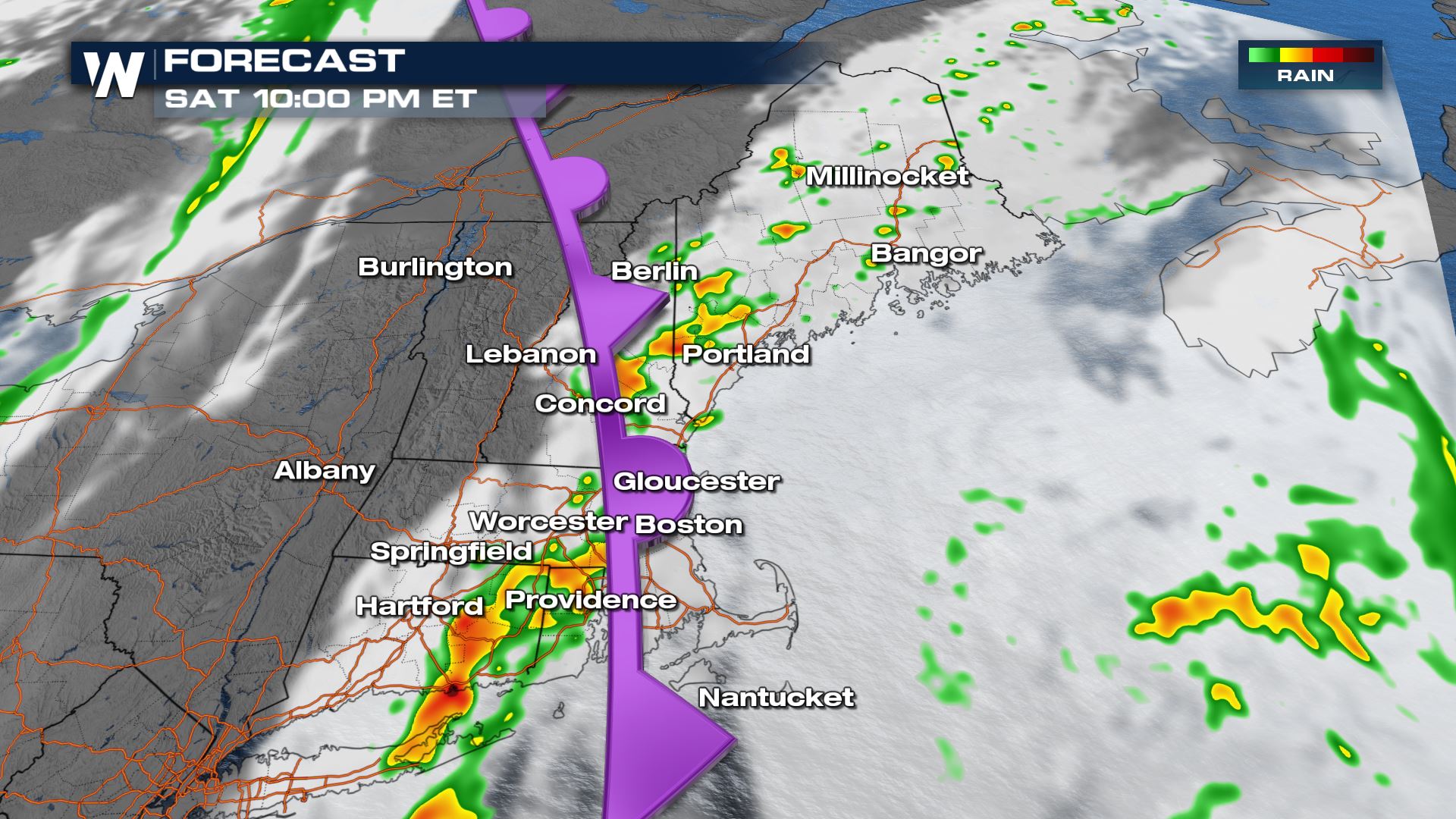 By Sunday morning as the front stalls out, we will see showers and storms continue across portions of New England thanks to the front.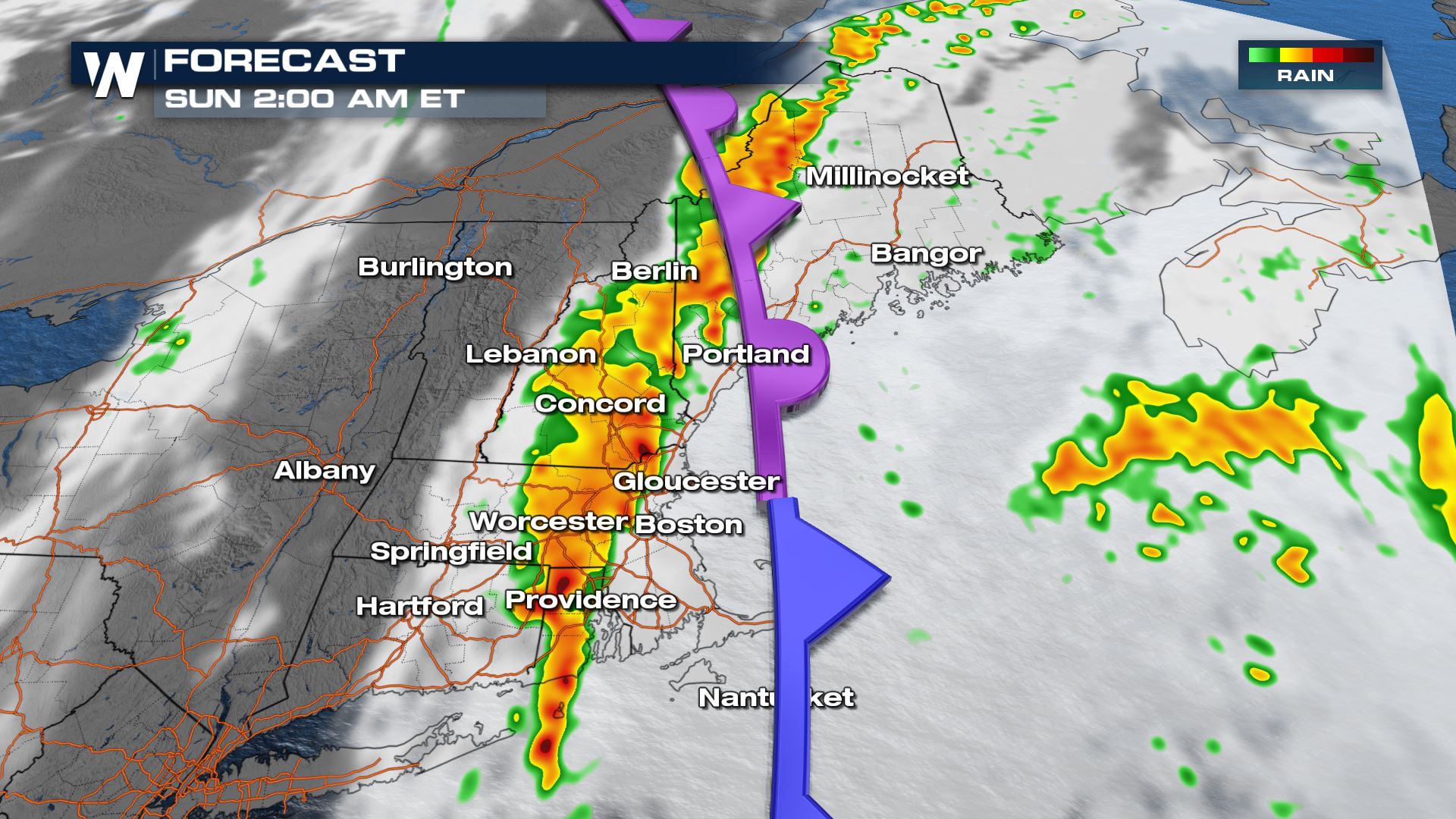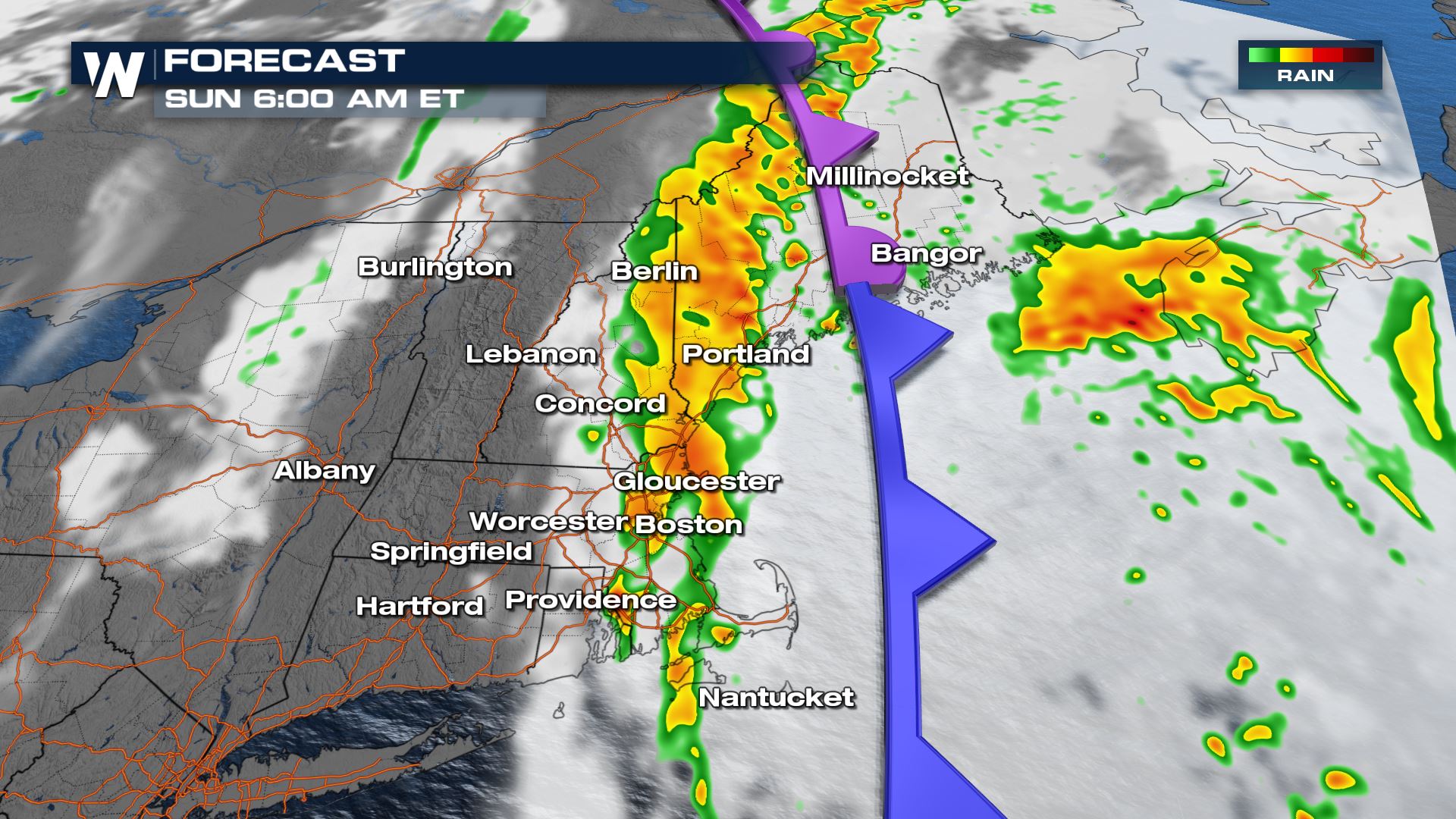 Heavy rain looks likely overnight and into Sunday morning across portions of eastern New England, potentially continuing into Sunday daylight due to the Teresa moisture influence. Locally heavy rain will cause isolated ponding of water along and east of the I-95 corridor.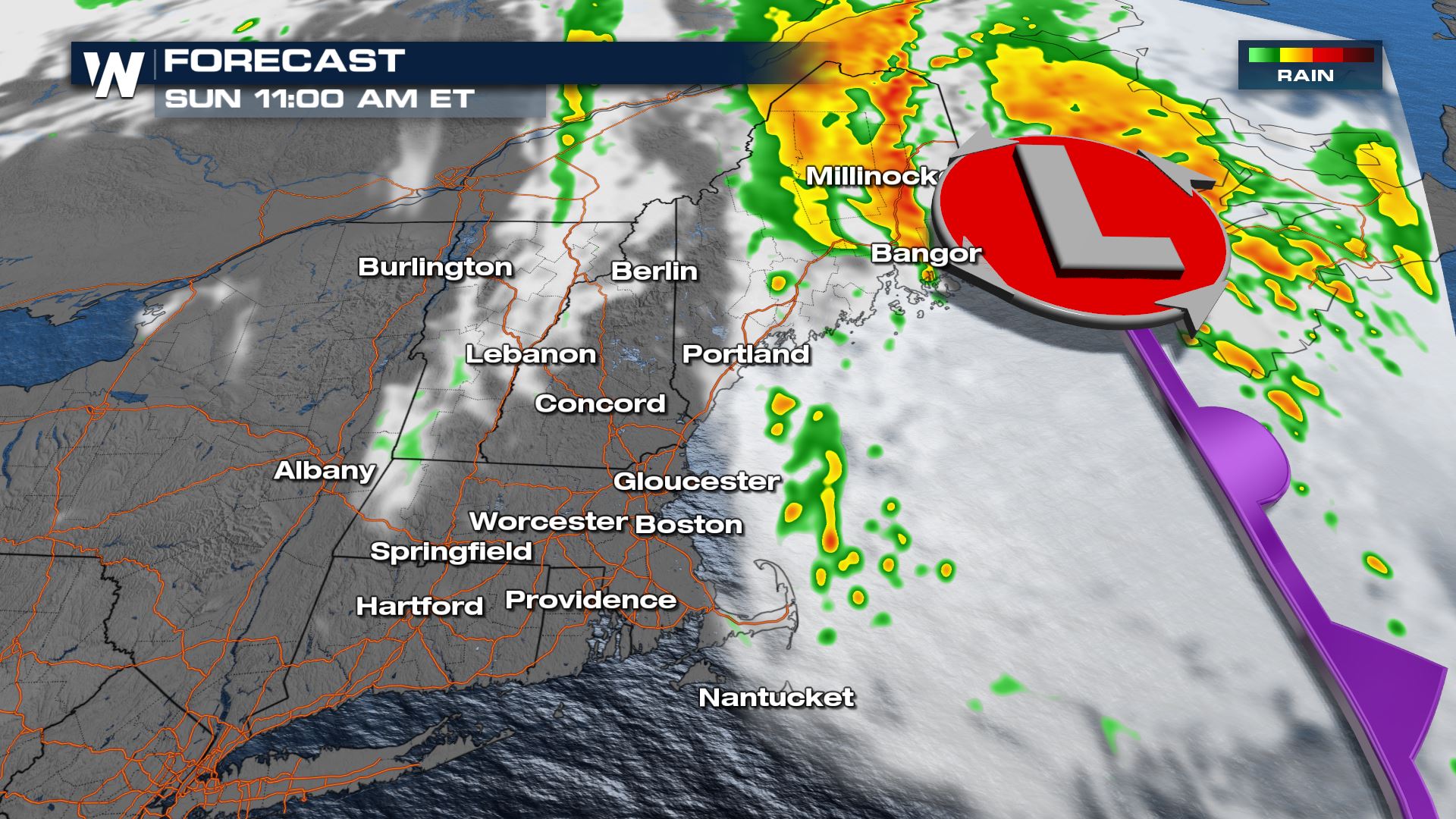 Rain Potential
Heavy rain will cause flooding concerns and the Weather Prediction Center has issued excessive rainfall potential this weekend across eastern New England. Up to 3" of rain may be possible into Maine as a result of tropically charged downpours.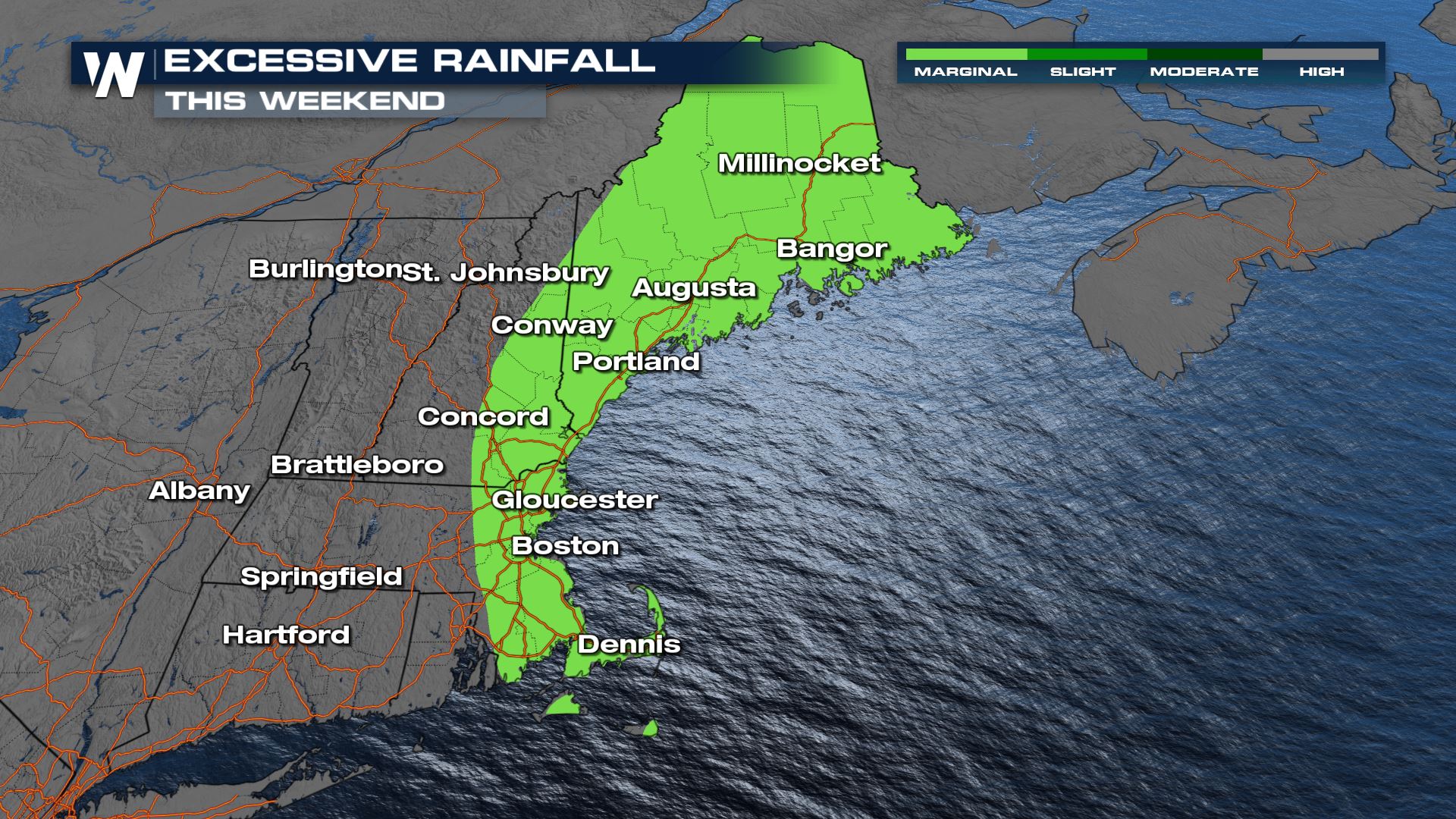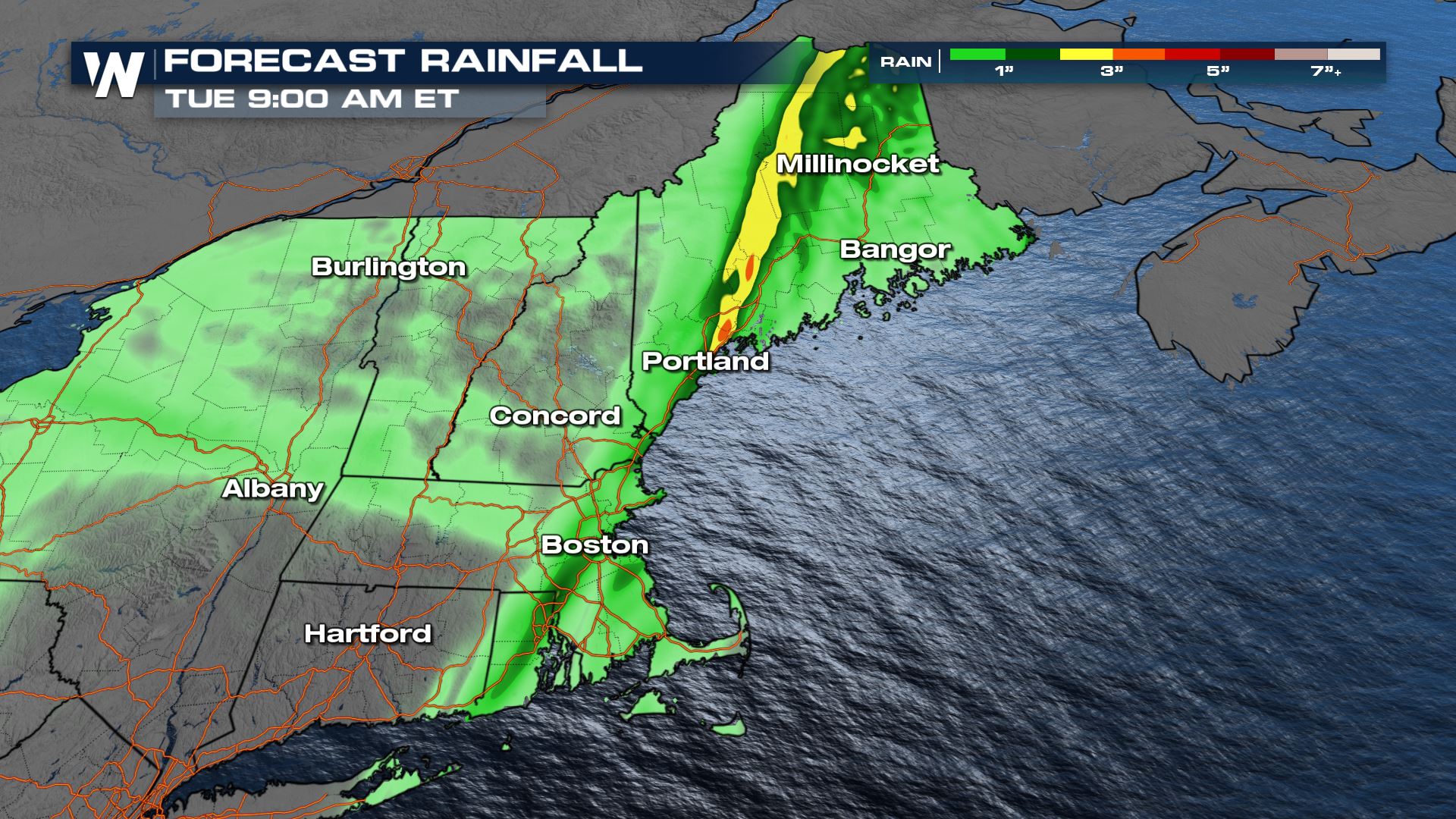 Continue to stay with us here at WeatherNation for the very latest on the tropics and the eastern regional forecast, :10 after the hour.