After an active day of
severe storms on Monday
in the central and southern Plains, severe weather is again likely. An enhanced risk (orange shaded area) has been issued for parts of Missouri, Illinois, and northern Arkansas.  Slight and marginal risk areas are shaded in yellow and green, respectively. Tornadoes, large hail and damaging wind gusts are all possible.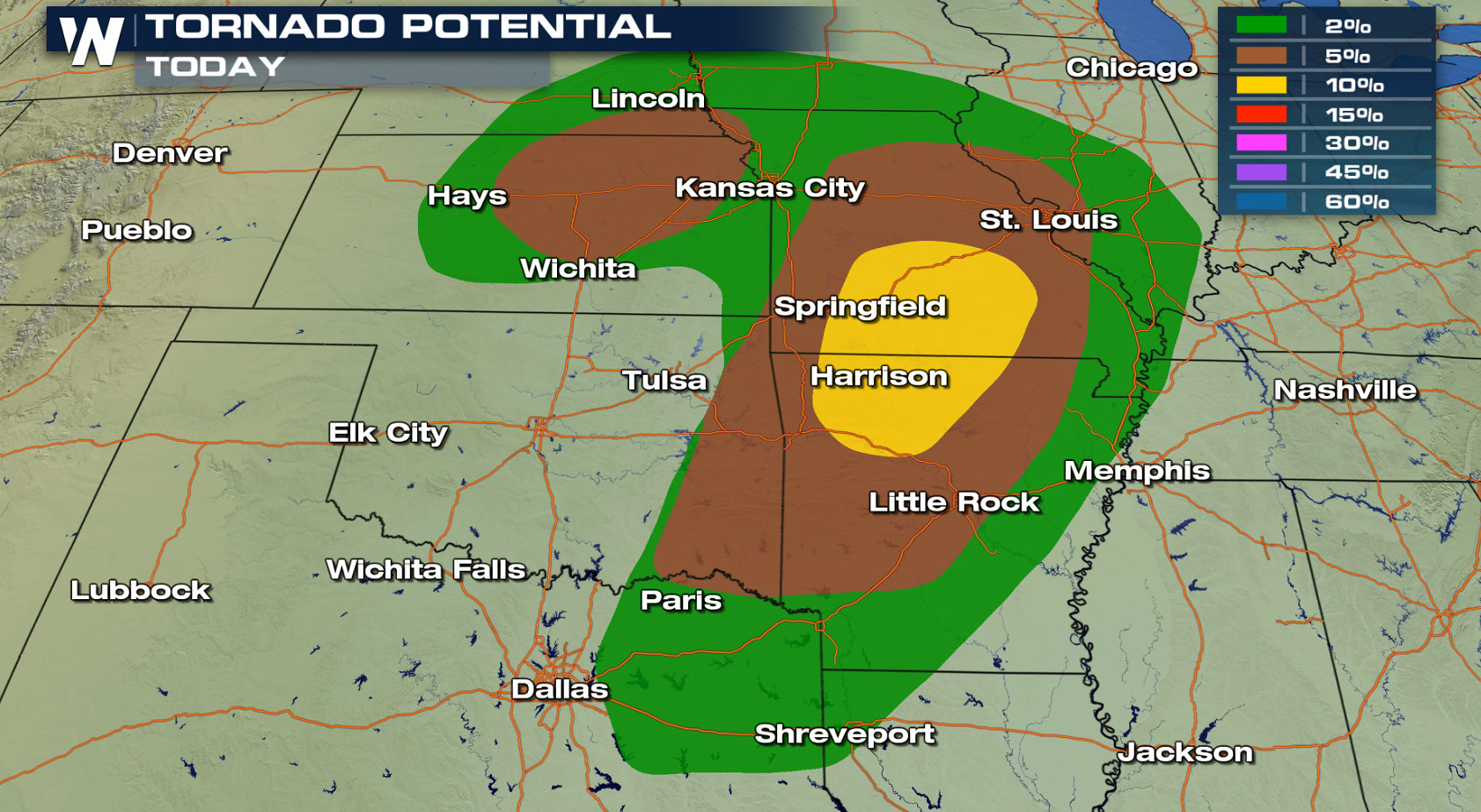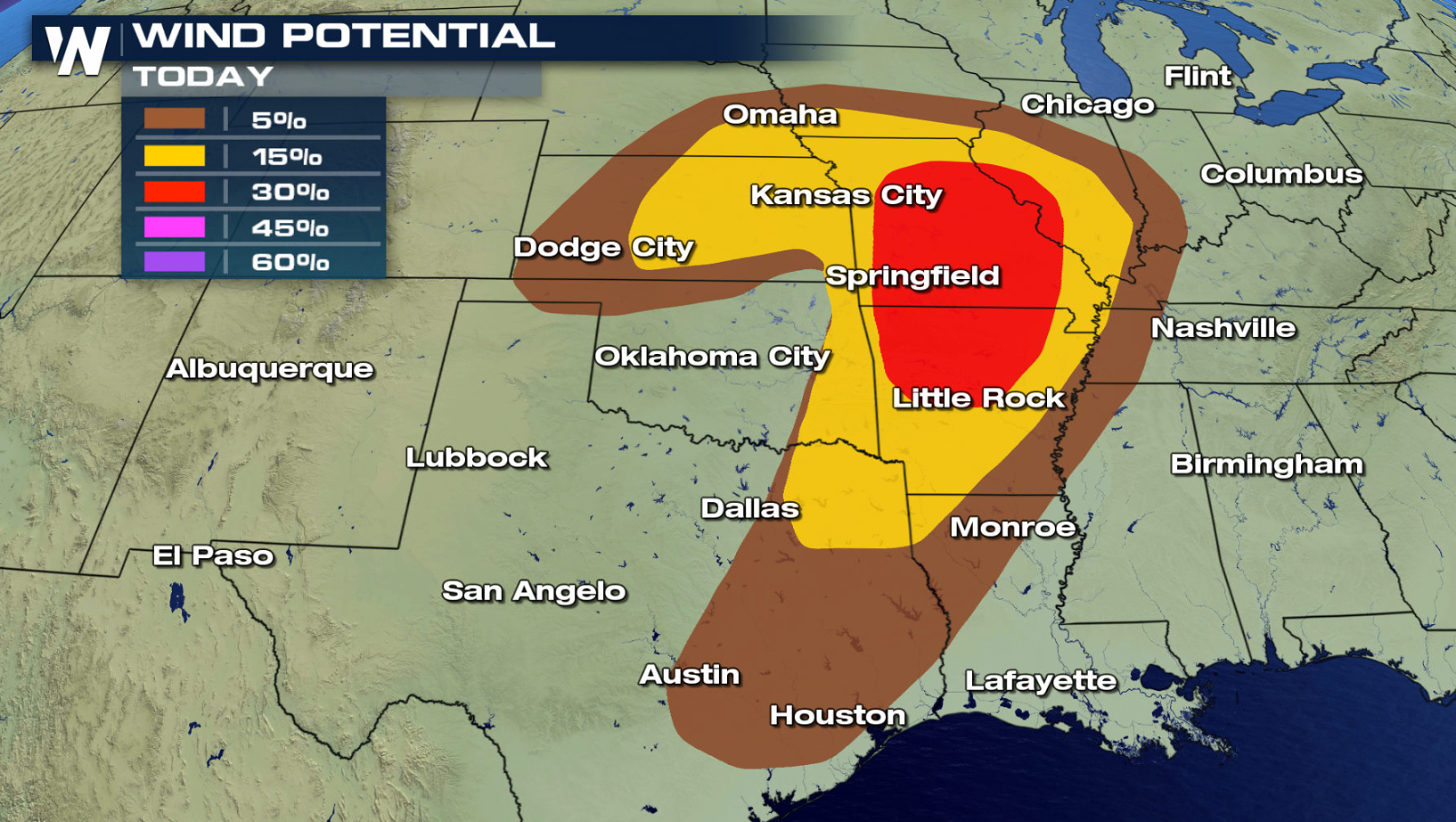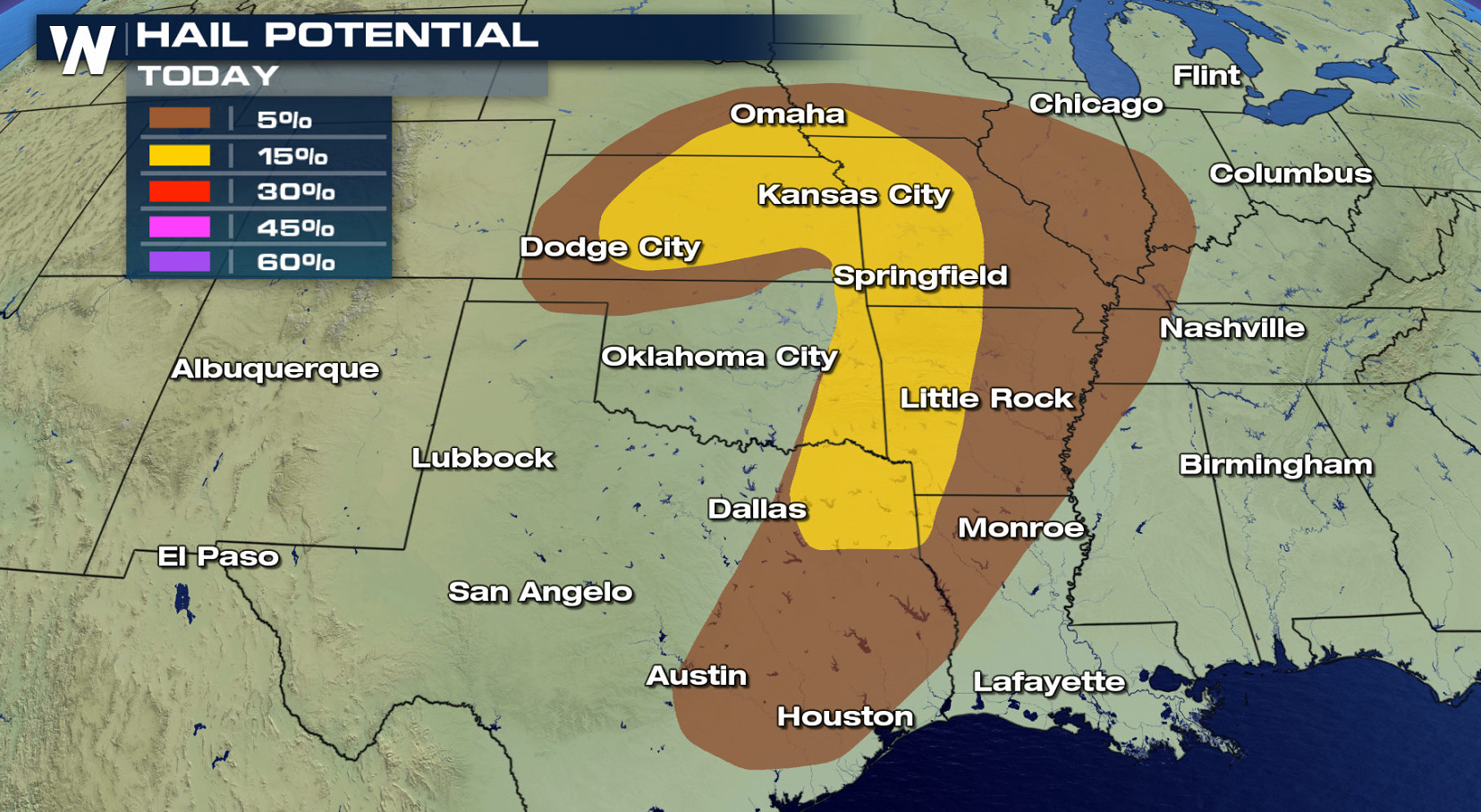 This morning (Tuesday), very heavy rain has been occurring along a warm front.  Soaking rain will be likely from Oklahoma City, up through Wichita and Kansas City, across Missouri and into Illinois. By early this afternoon, a cold front will come into play as it moves across the region from west to east.  Severe weather becomes much more likely from this point in time forward.  Very strong storms will be possible in a line from Iowa down to east Texas.  The line will slowly move eastward during the afternoon and evening.  All modes of severe weather will be possible, including damaging winds and hail, flooding rain, and tornadoes.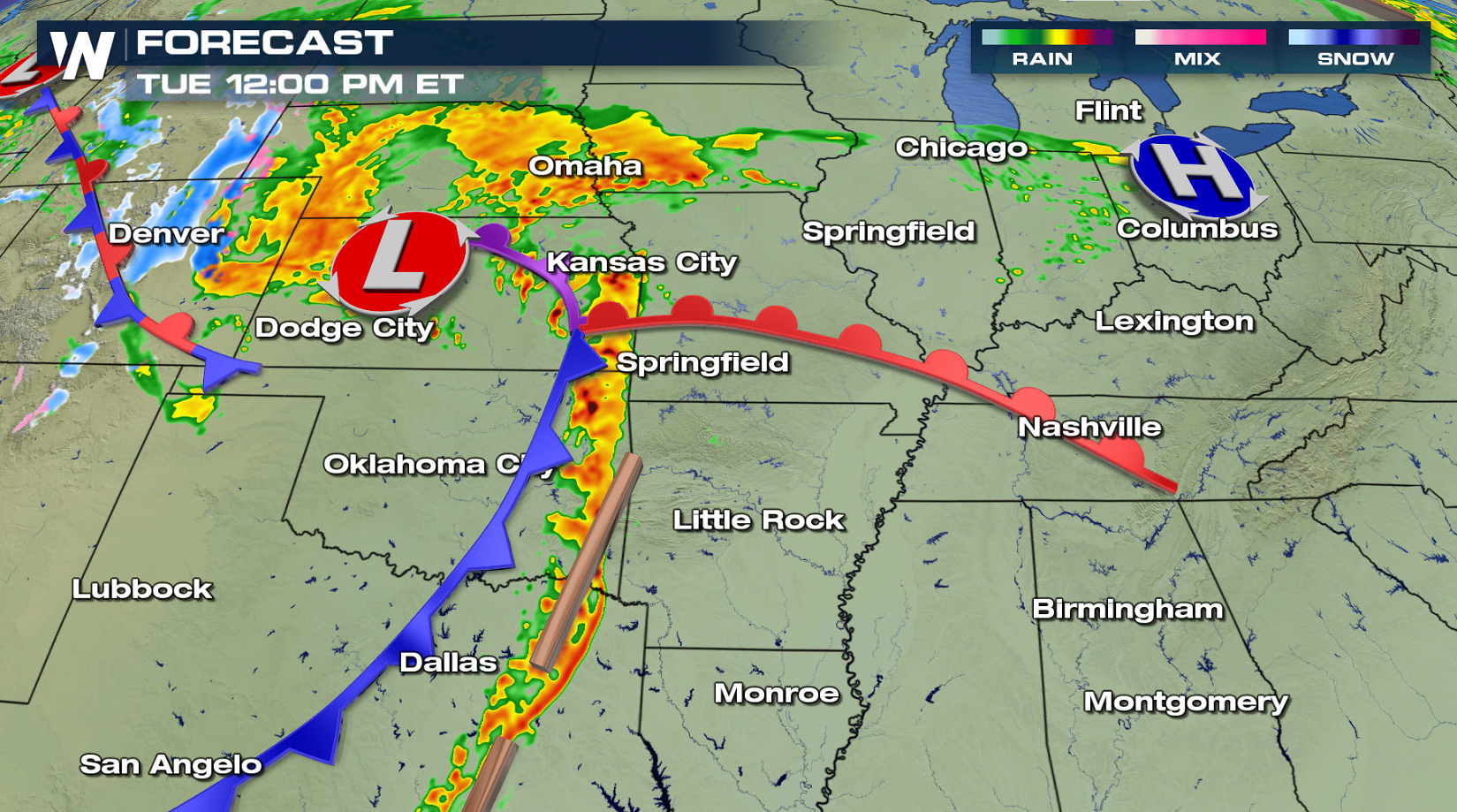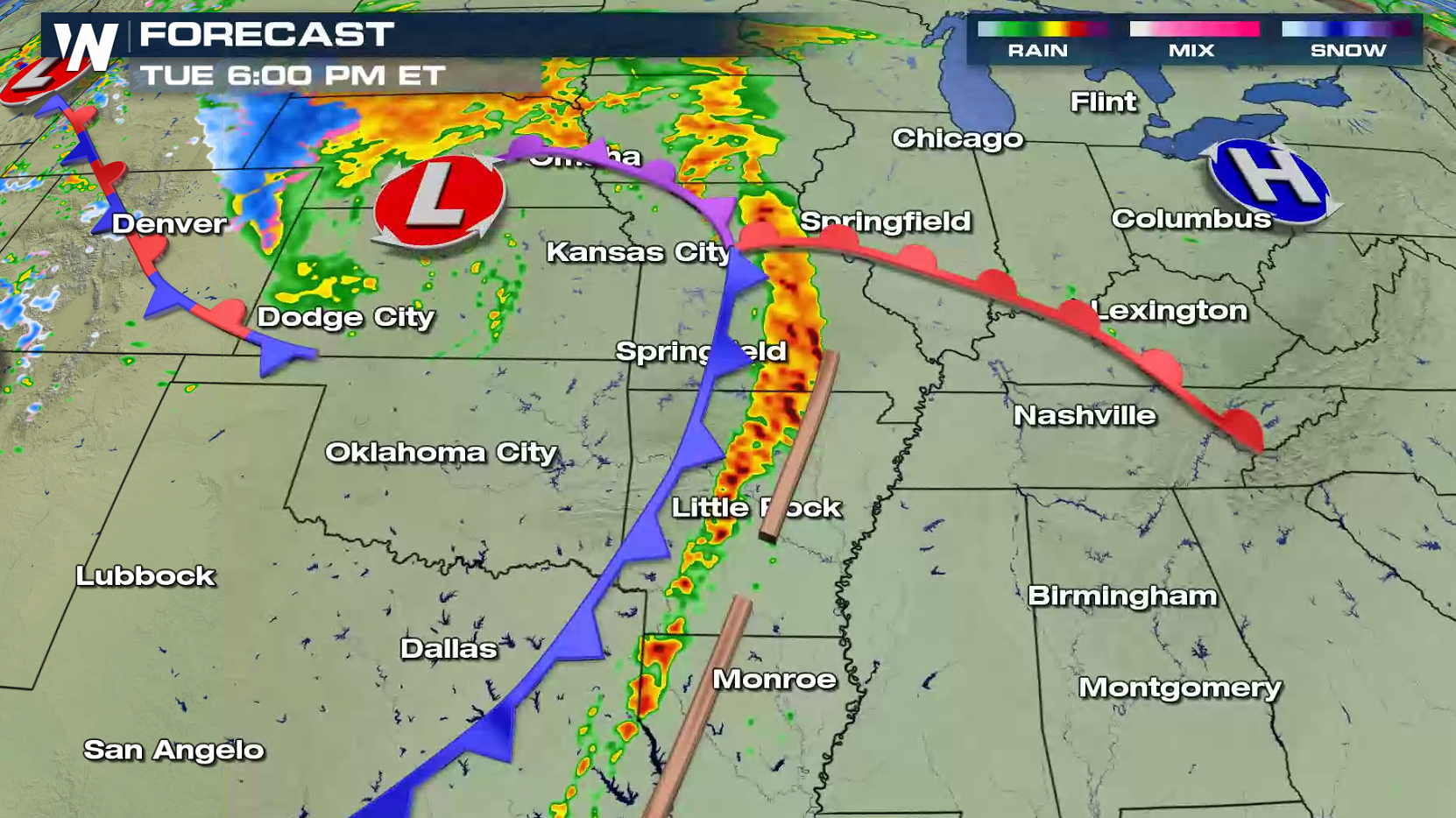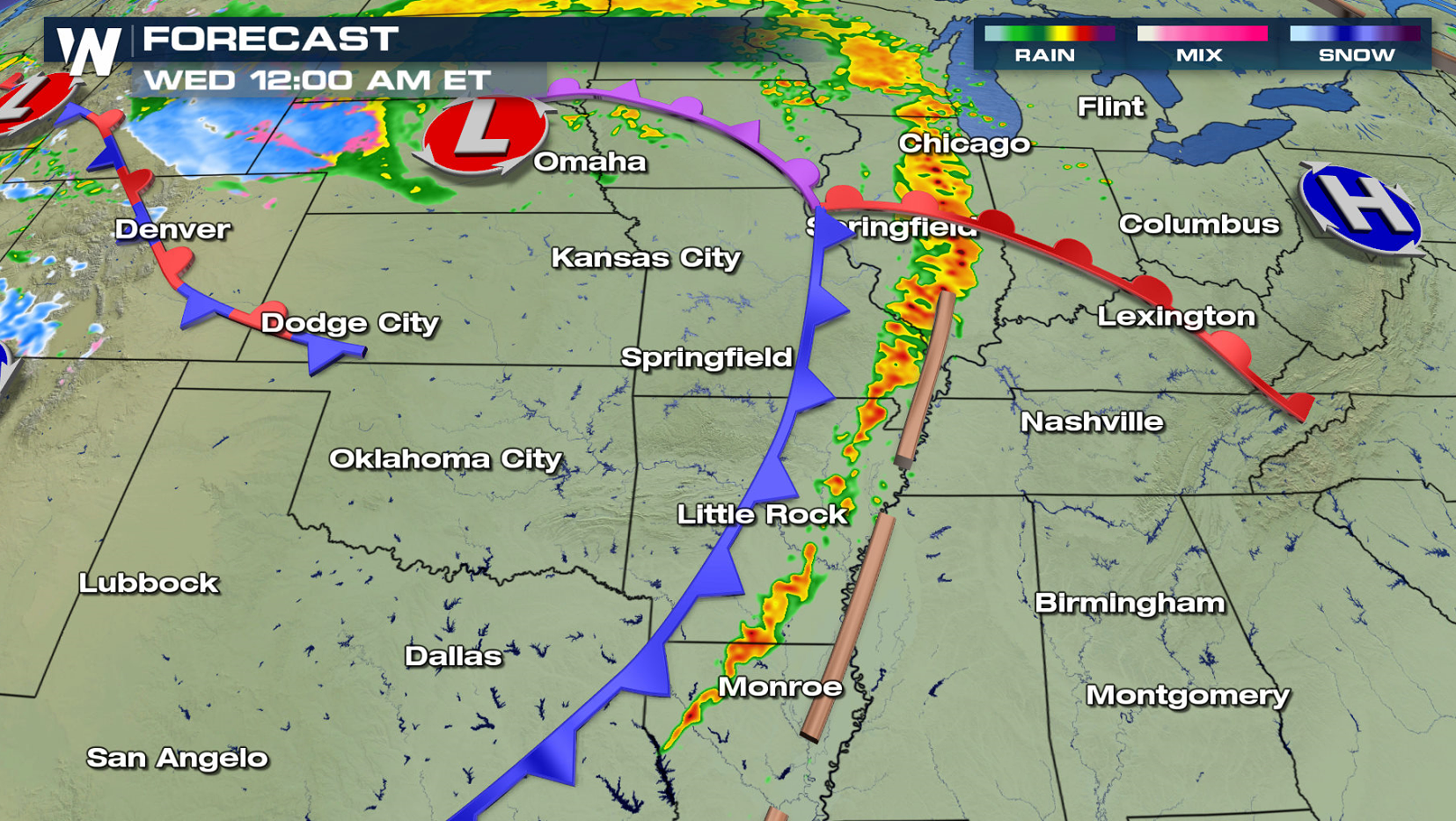 The severe weather threat will continue into the late evening hours from Illinois south into Louisiana.  The system will gradually lose strength and fizzle out during the overnight hours. More severe storms are likely for
Wednesday into Saturday
. Keep checking with
WeatherNation
for throughout the day as storms develop. Our team coverage from the studio and in the field continues.