https://twitter.com/WeatherNation/status/1245010568416641025 https://twitter.com/WeatherNation/status/1245002918899539968 The system that brought the severe storms to the Lower Mississippi Valley this morning will continue to impact the southeast through the afternoon .  All modes of severe weather will be possible, including the risk of tornadoes. We will continue to track this weather event throughout the day. Here is the latest forecast.
Severe Outlook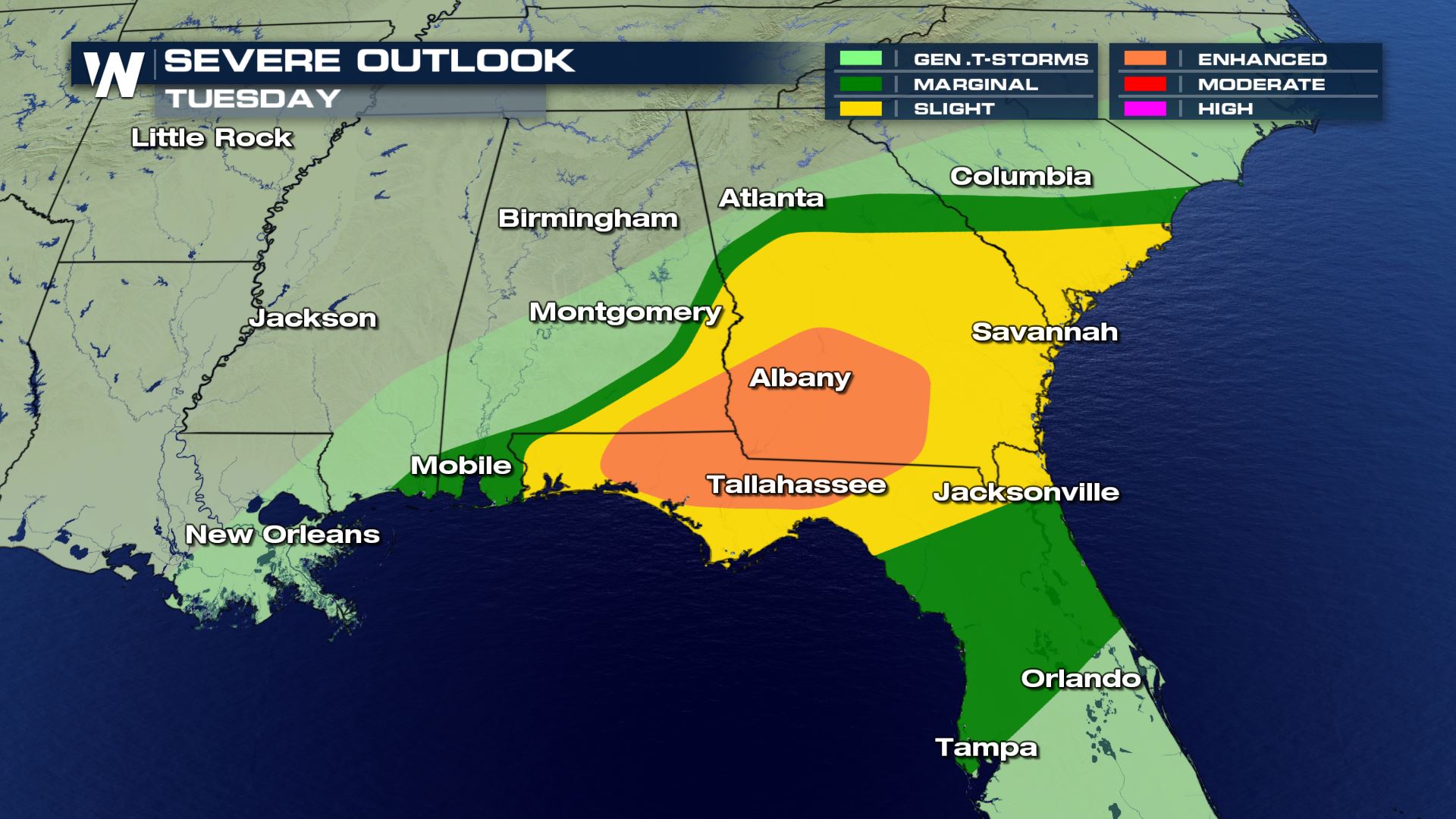 An Enhanced Risk (numerous) of severe storms was added to the severe outlook for the rest of Monday.  This is to follow along with the intense storms have have moved through Mississippi and Alabama today.
Severe Risks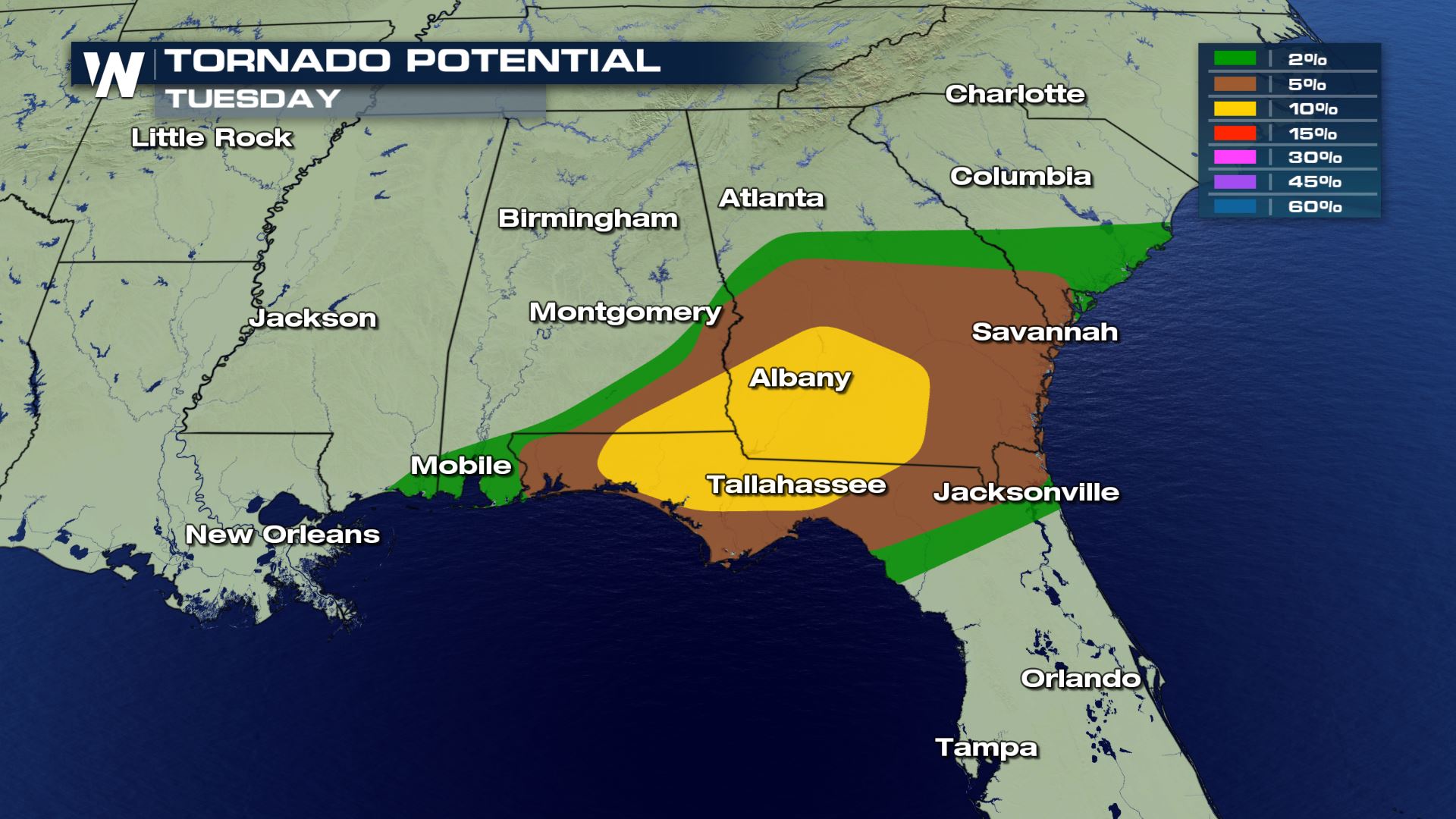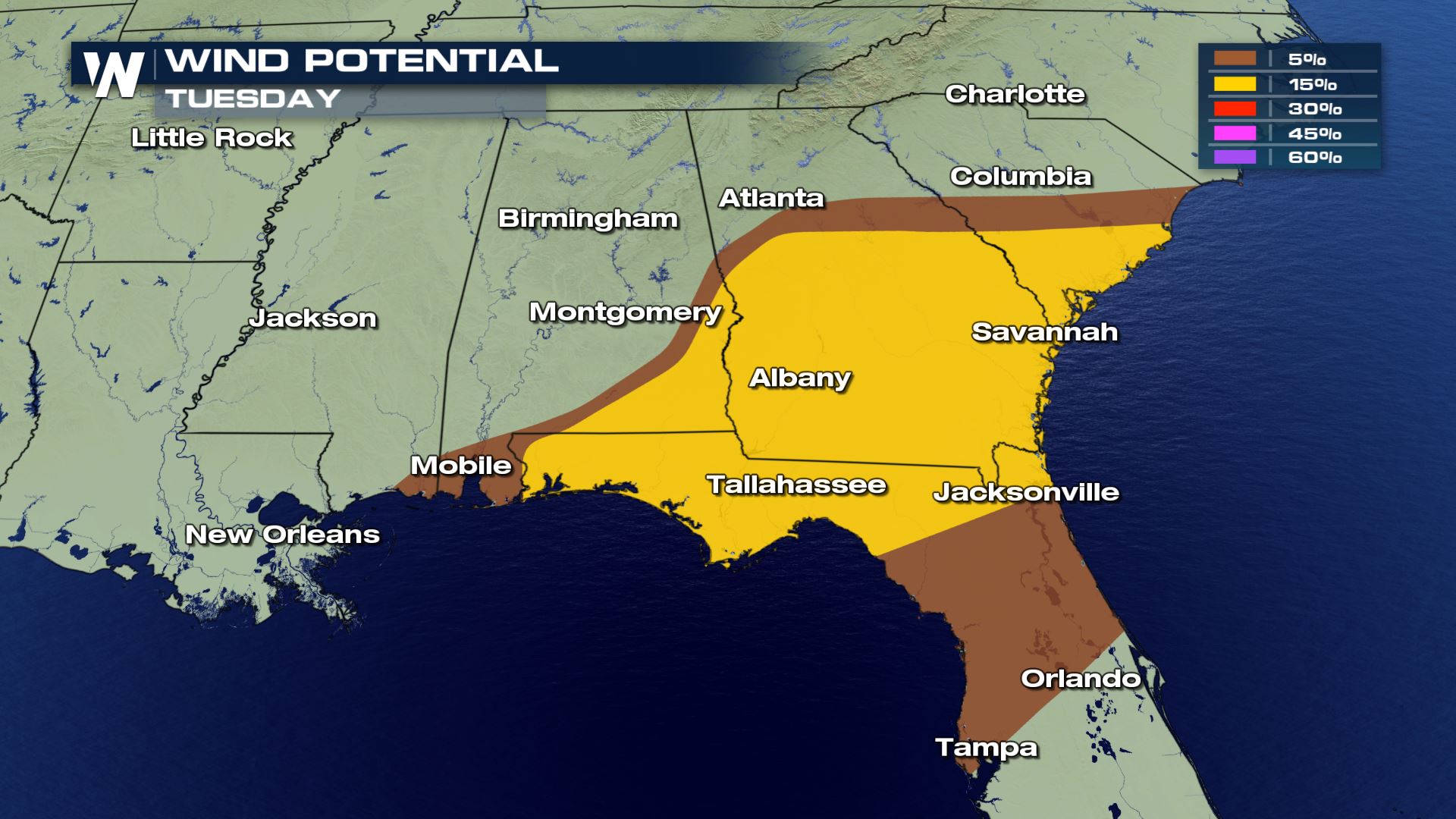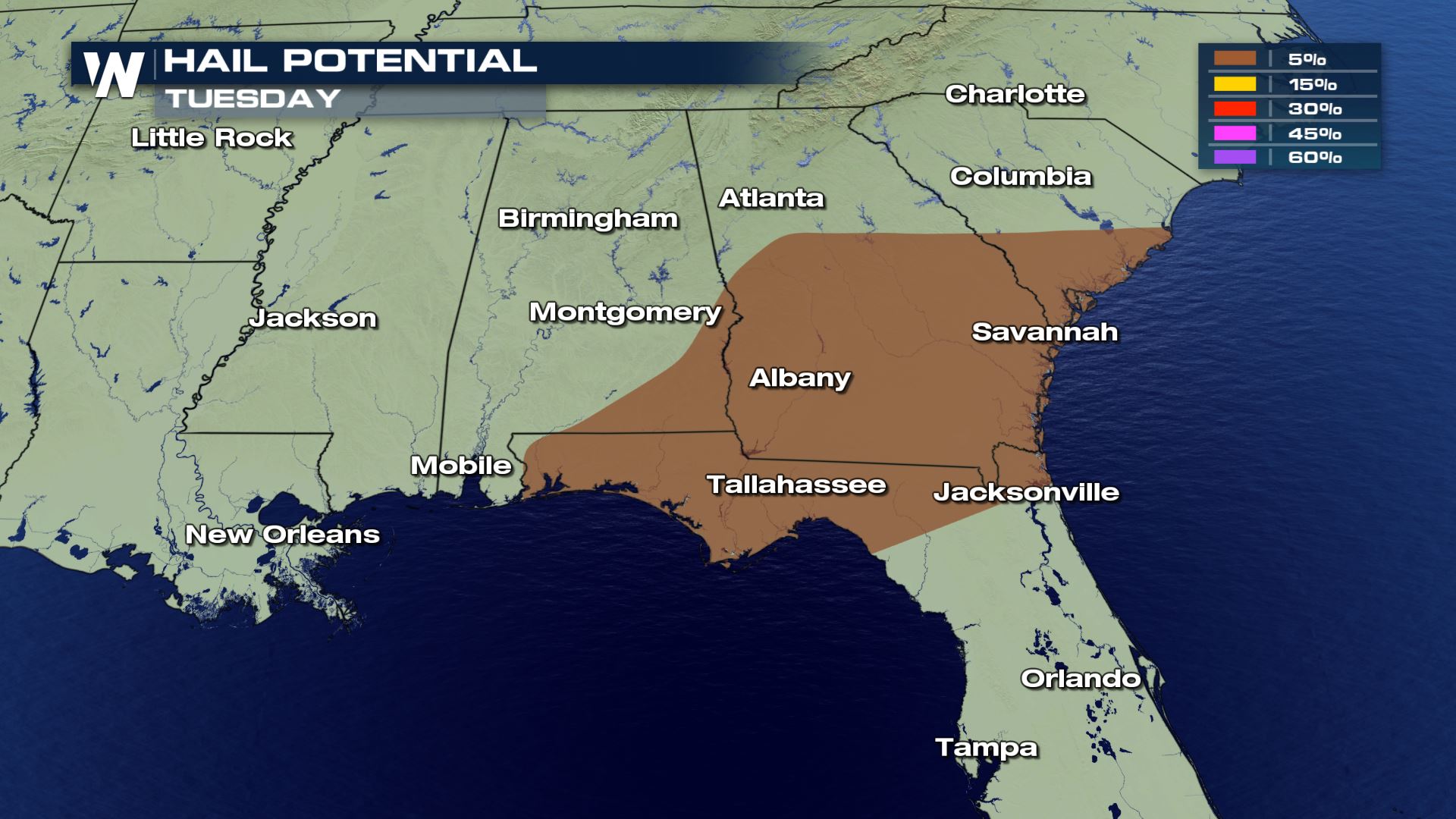 All modes of severe weather are in the forecast today. This means storms will be capable of producing damaging winds, large hail and tornadoes.  The tornado risk was upgraded to a 10% risk with the history of these storms dropping tornadoes.
Forecast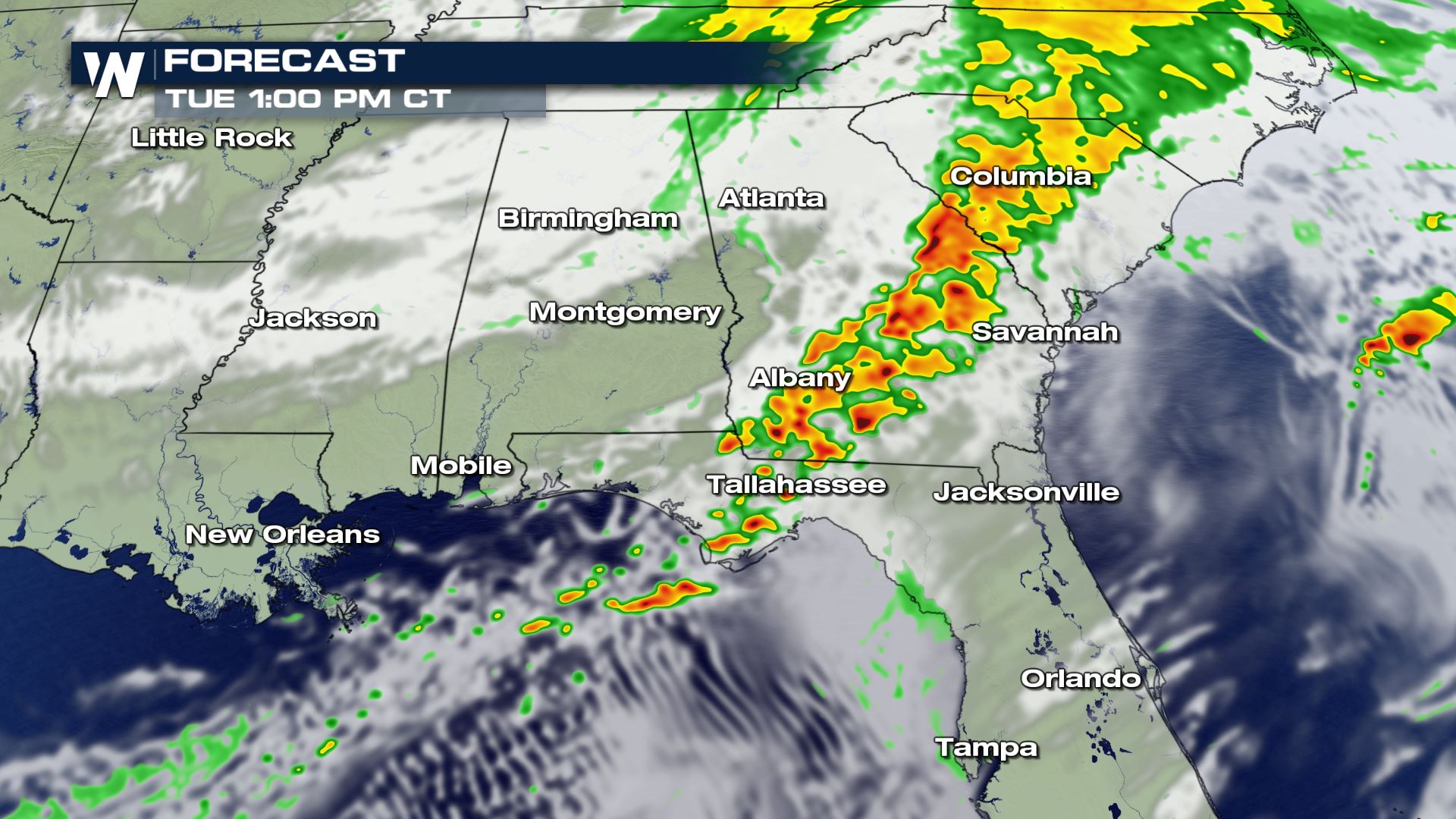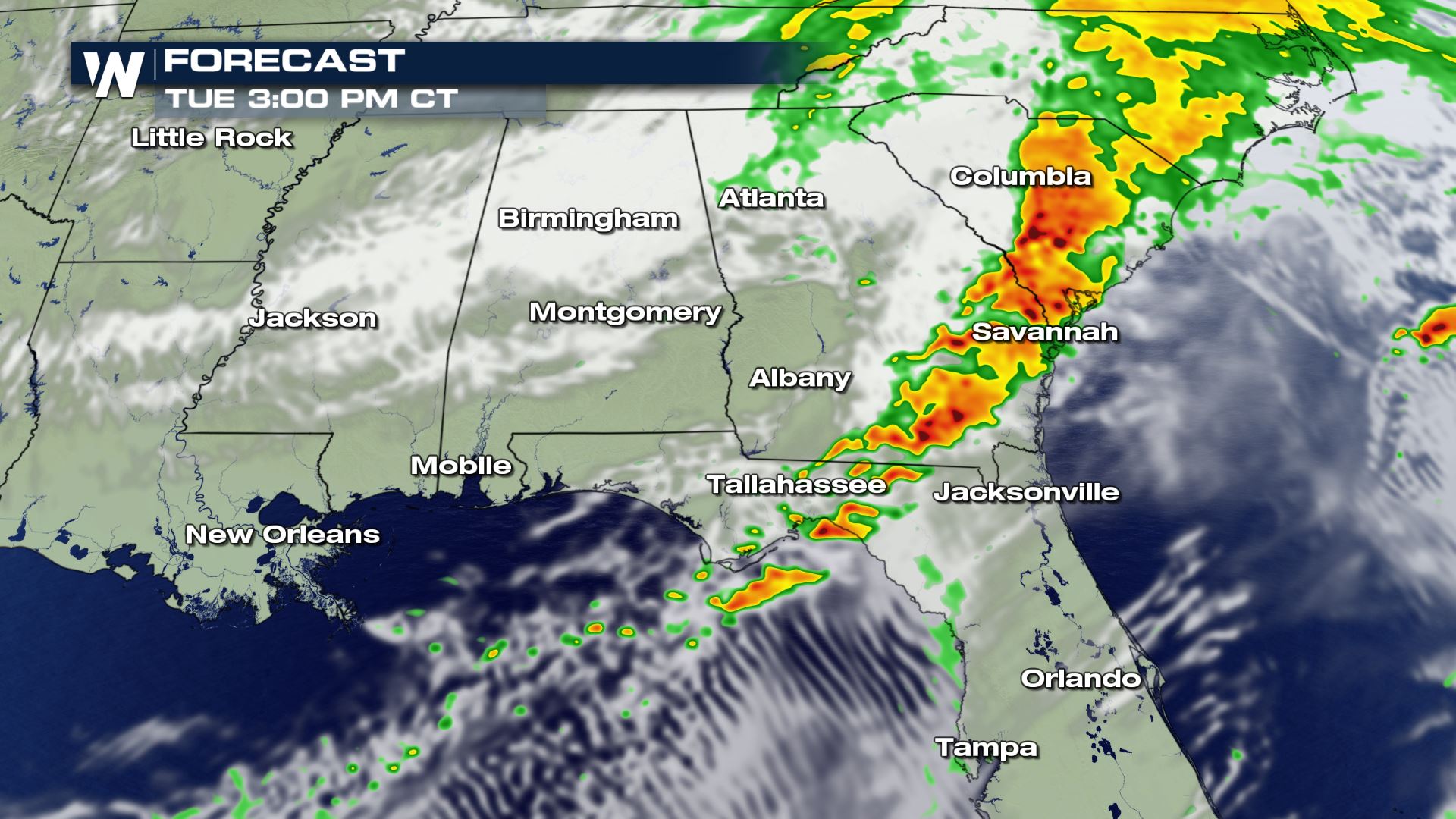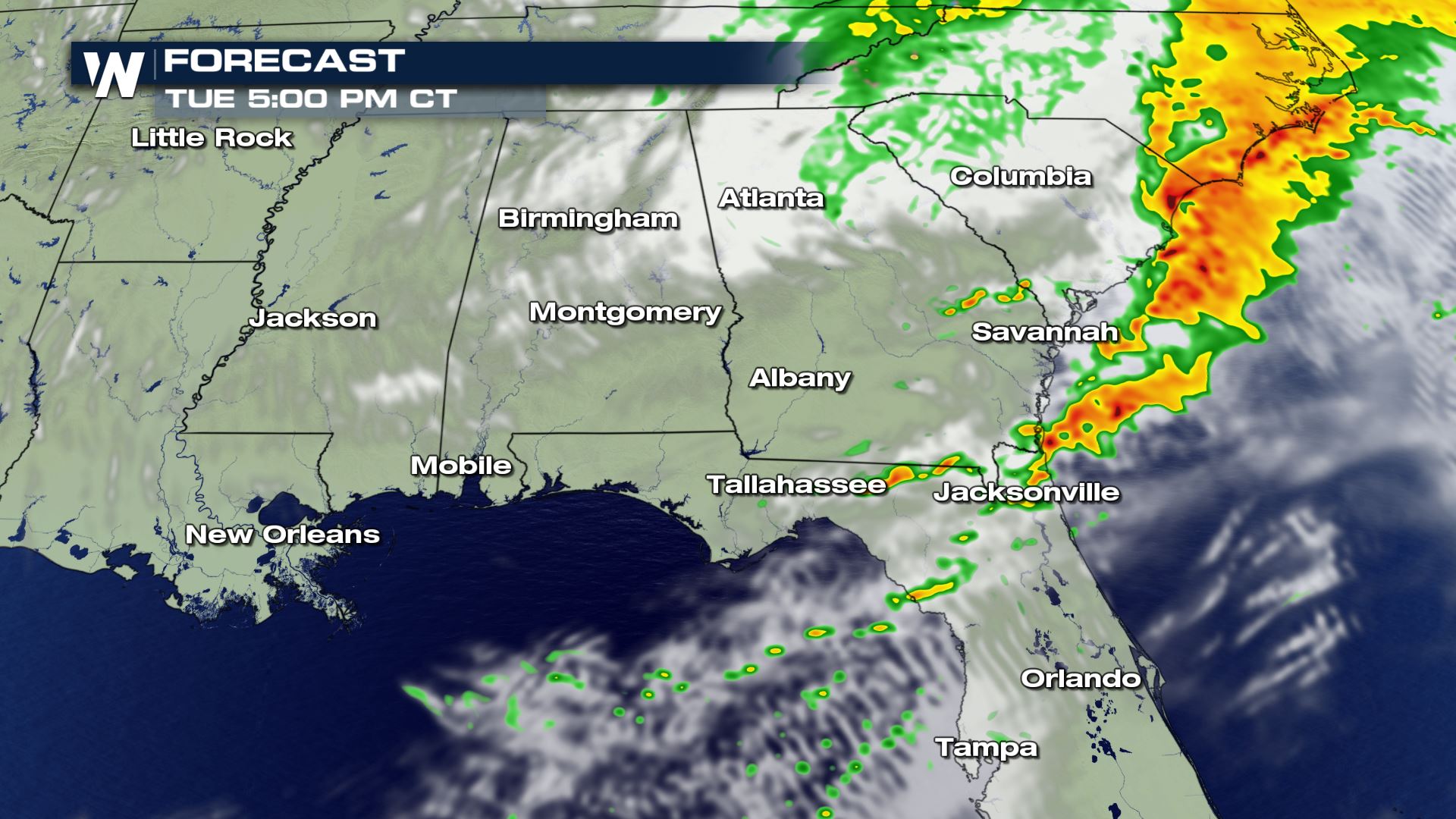 These intense storms will keep moving to the Atlantic coast during the afternoon and early evening.  Once these storms move over the Atlantic waters, the severe risk will fall apart. Keep checking with WeatherNation for more on today's severe risk.