Severe Thunderstorm threat continues the rest of Tuesday and into Wednesday in the Southern Plains with ongoing severe storms in the Texas/Oklahoma panhandle through this evening and eventually moving into the lower Mississippi Valley through tomorrow (Wednesday). In the upper levels of the atmosphere, a strong mid to upper level trough of low pressure continues to move in which will energize storms and set-up more severe storms. And down at the surface levels, a surface front will guide storms eastbound.
Severe Outlook - Tuesday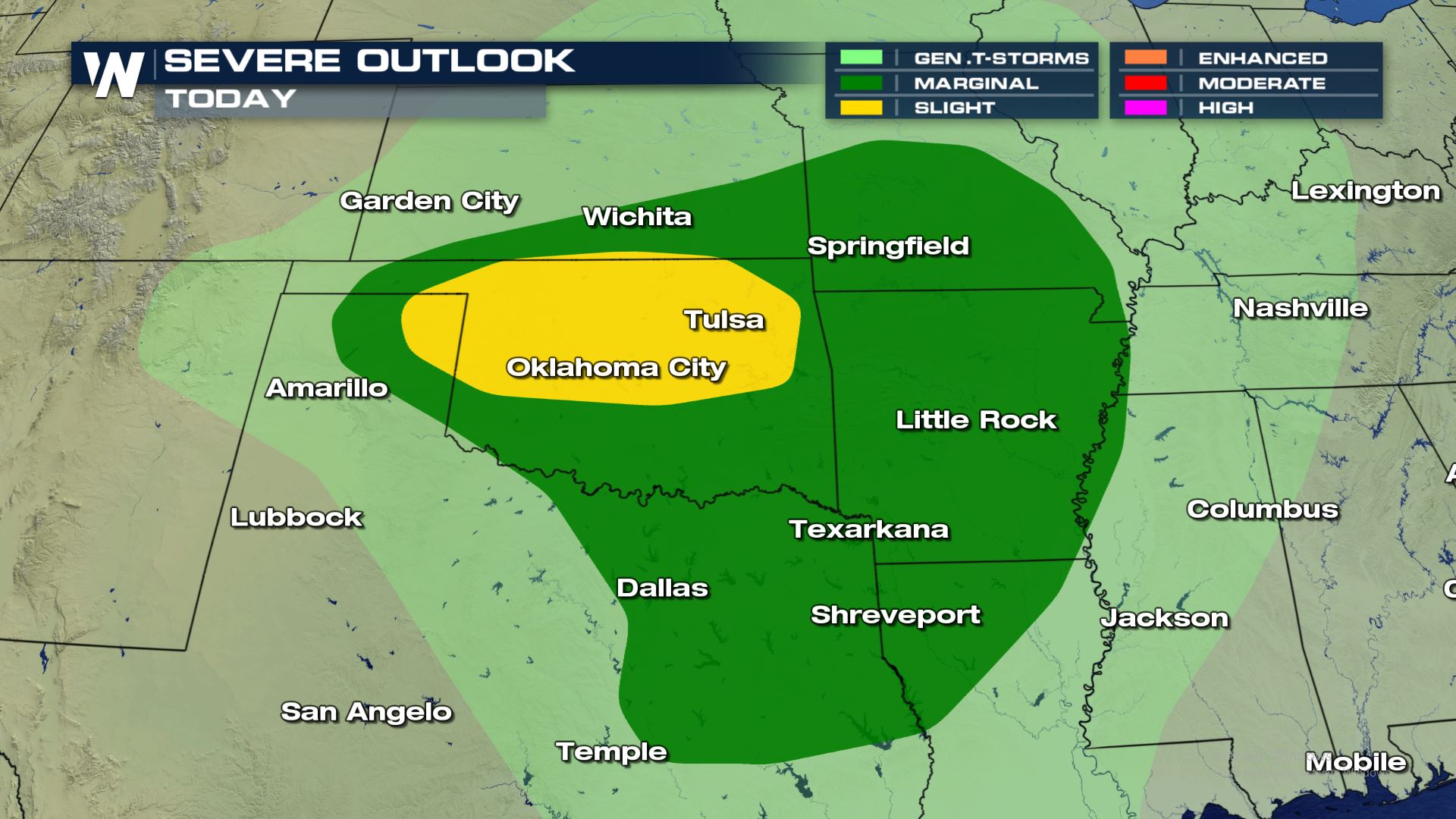 A large area will be under a marginal (level 1 out of 5) to slight (level 2 out of 5) risk for  severe storms for the rest of Tuesday. Areas of west and central Oklahoma including Oklahoma City, Tulsa, Enid through Ponca City will have a higher risk to see damaging hail and isolated tornadoes. The marginal risk will include cities from Texas through Texarkana and as far north as central Missouri and east as Tennesee.
Severe Risks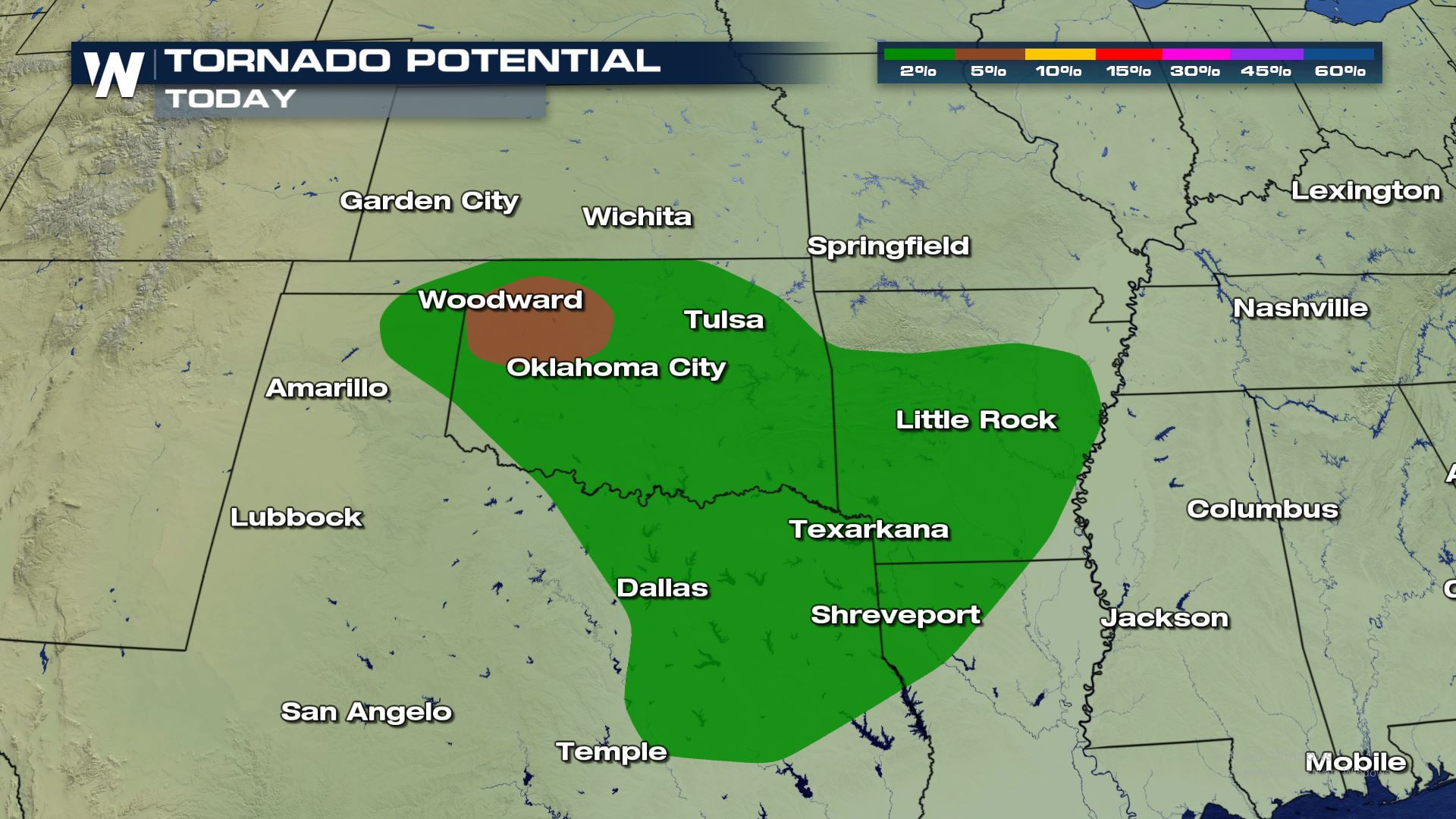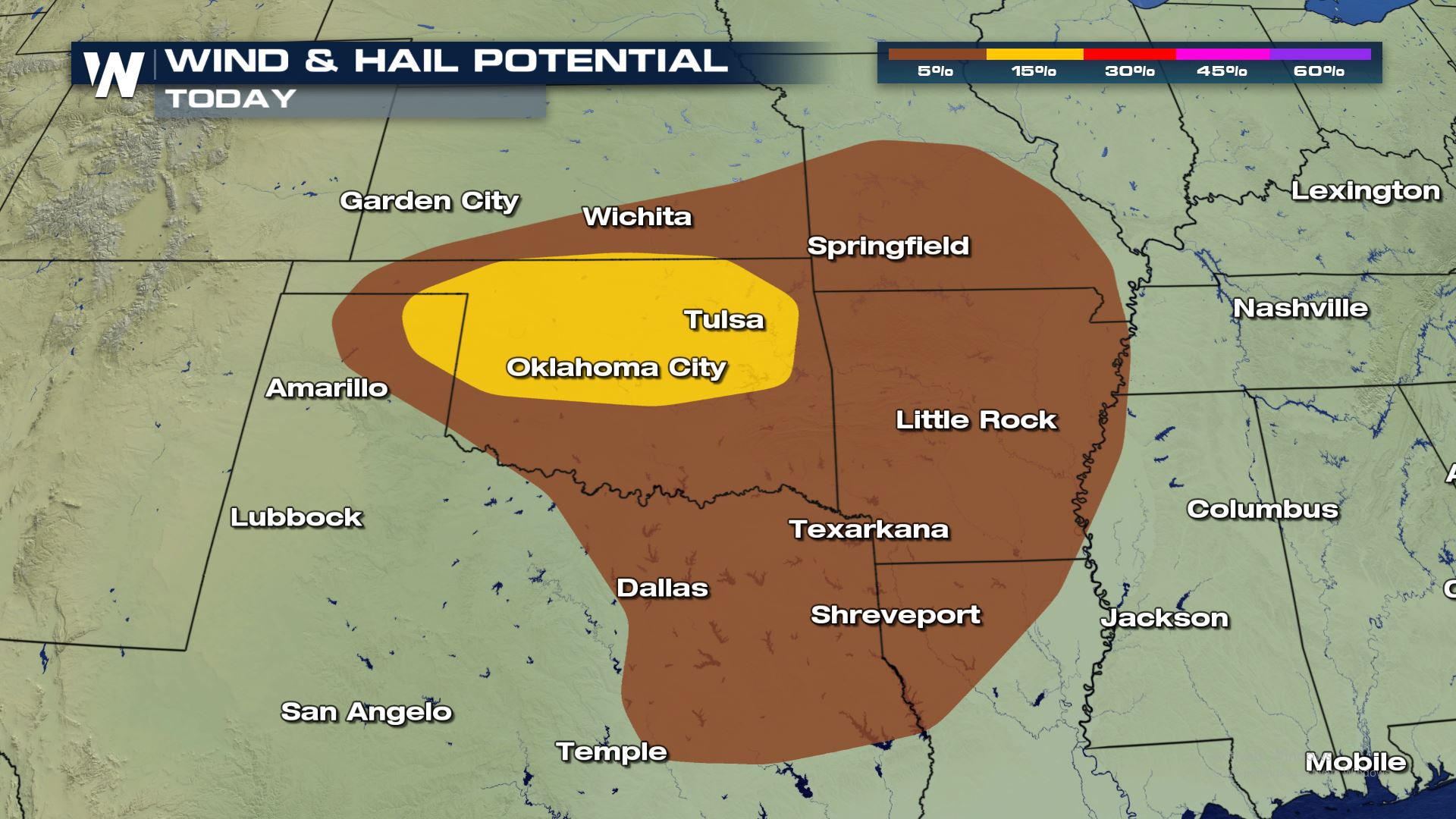 The risk of severe storms will be for the threat of damaging winds up to 60-70 mph and isolated tornadoes.  The tornado risk is on the low end, but it only takes one tornado to do damage to life and property.  There could be some small hail within some of the storms, but it doesn't look like the hail threat will be severe (2" in diameter or larger).
Tuesday Forecast
Storms have initialized in the Texas - Oklahoma panhandle and will continue to be guided east into Central Oklahoma through this evening.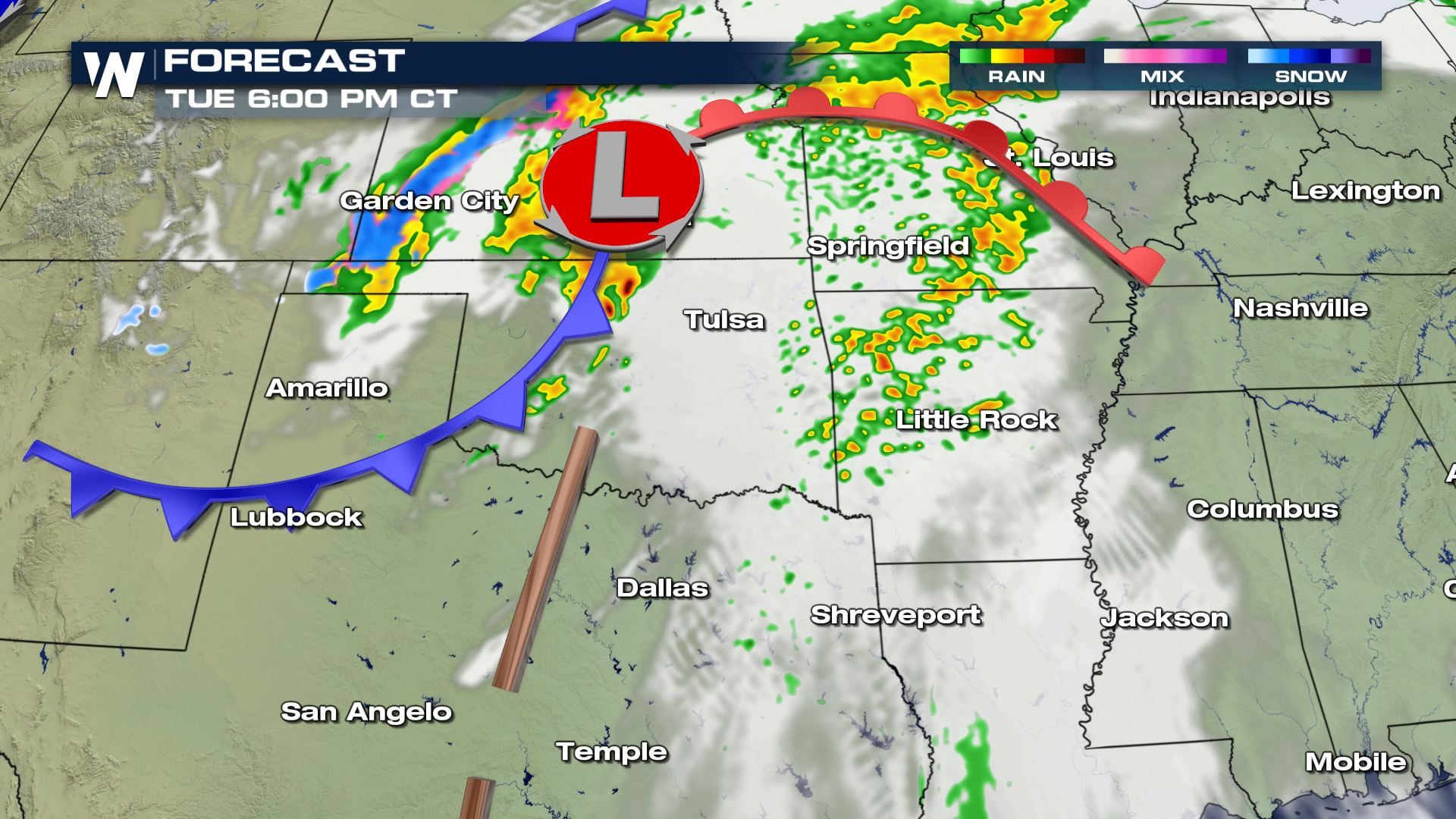 The cold front catches up to the discrete thunderstorms ahead of the boundary and will move east and drive the storms to the east tonight.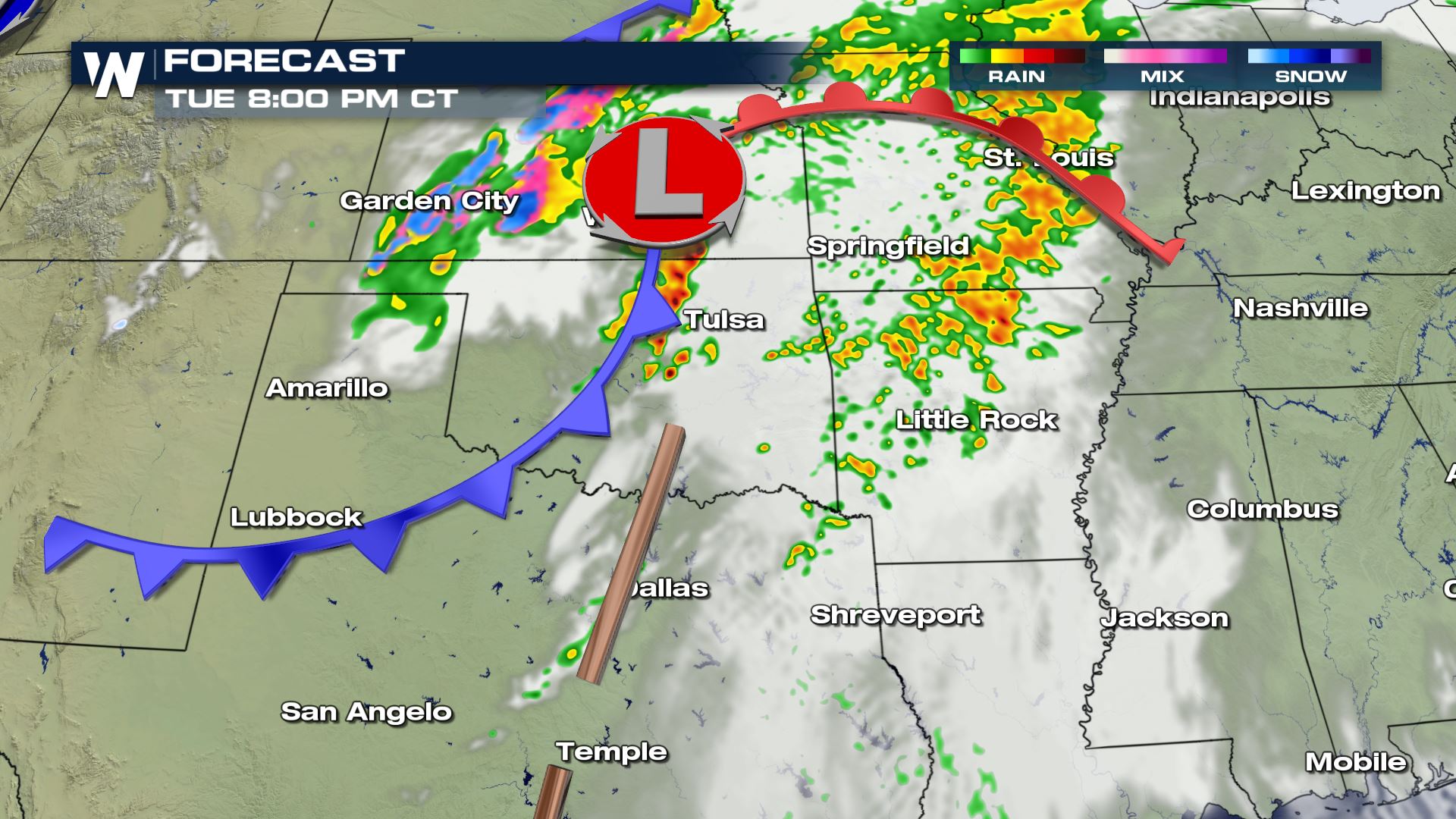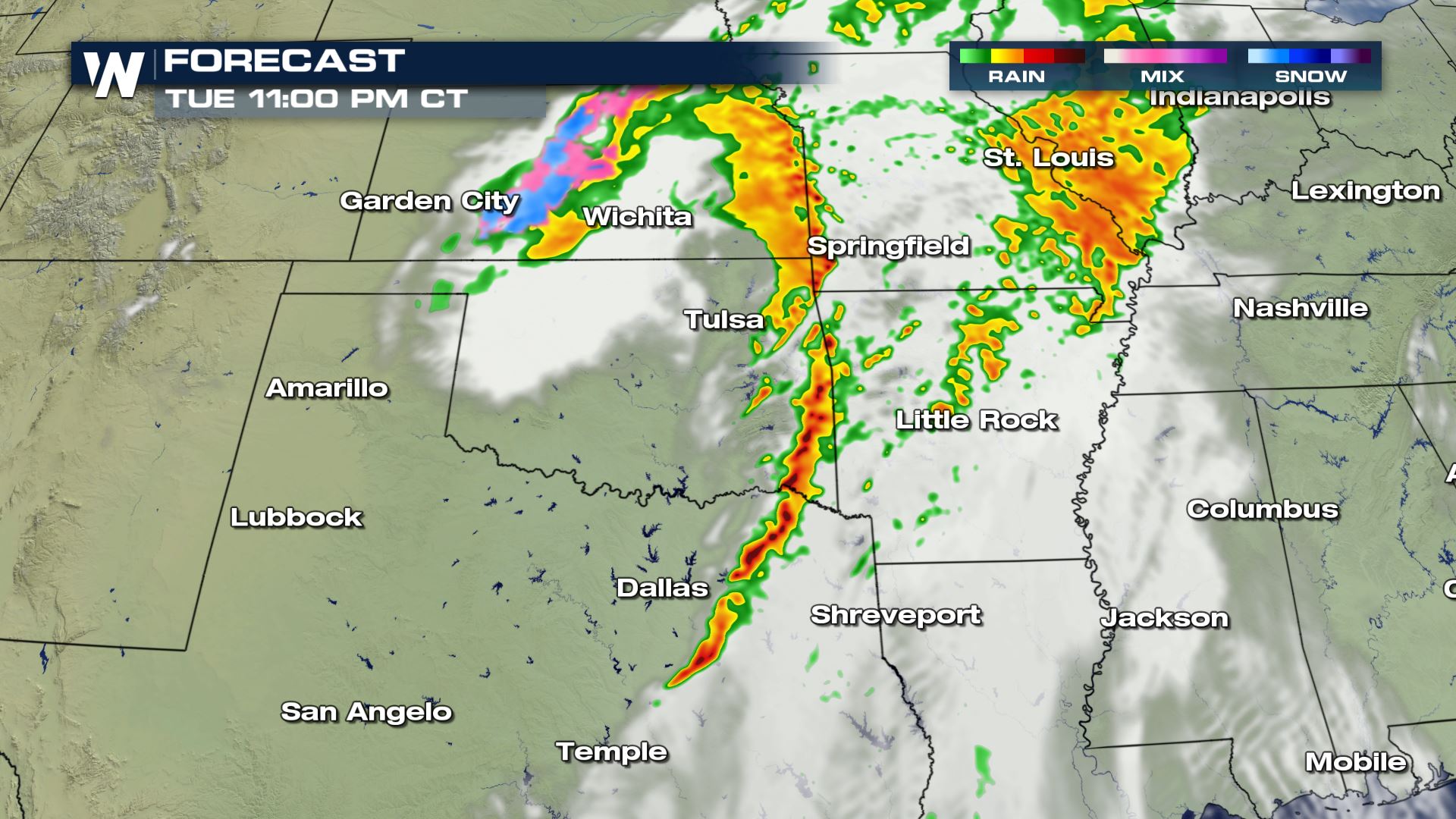 Through early Wednesday morning storms organize along the front and move into Central Arkansas. They may gain more strength as they head into the Mississippi Valley during the afternoon hours which will keep the severe threat going into Wednesday's forecast.
Severe Outlook - Wednesday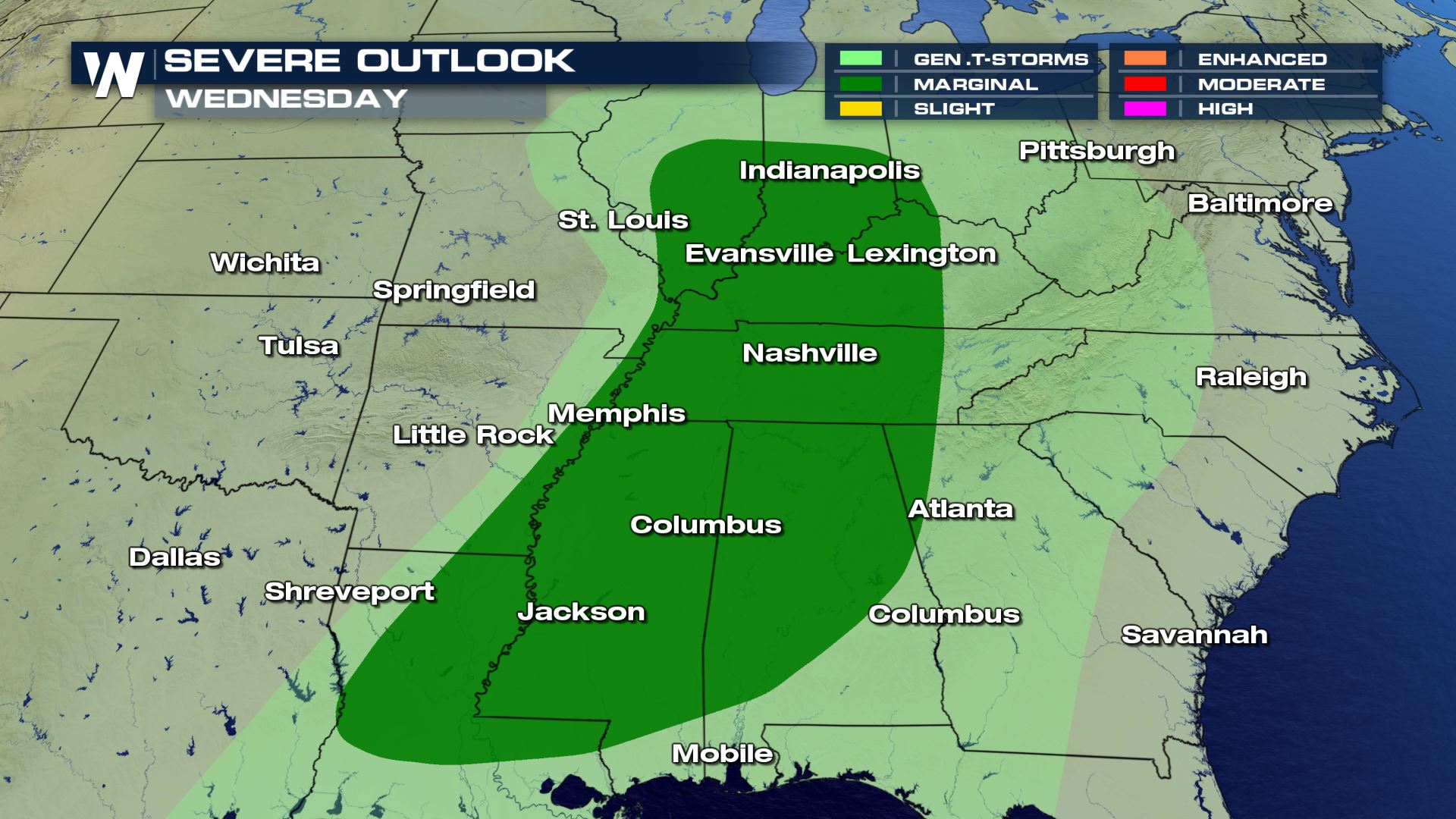 By Wednesday, along the frontal boundary storms are likely from the Lower-Mid Mississippi Valley to the Ohio/Tennessee Valley with lots of moisture to work with and strong daytime heating ahead of the cold front. Because of this instability storms will move east throughout the day Wednesday.
Wednesday Forecast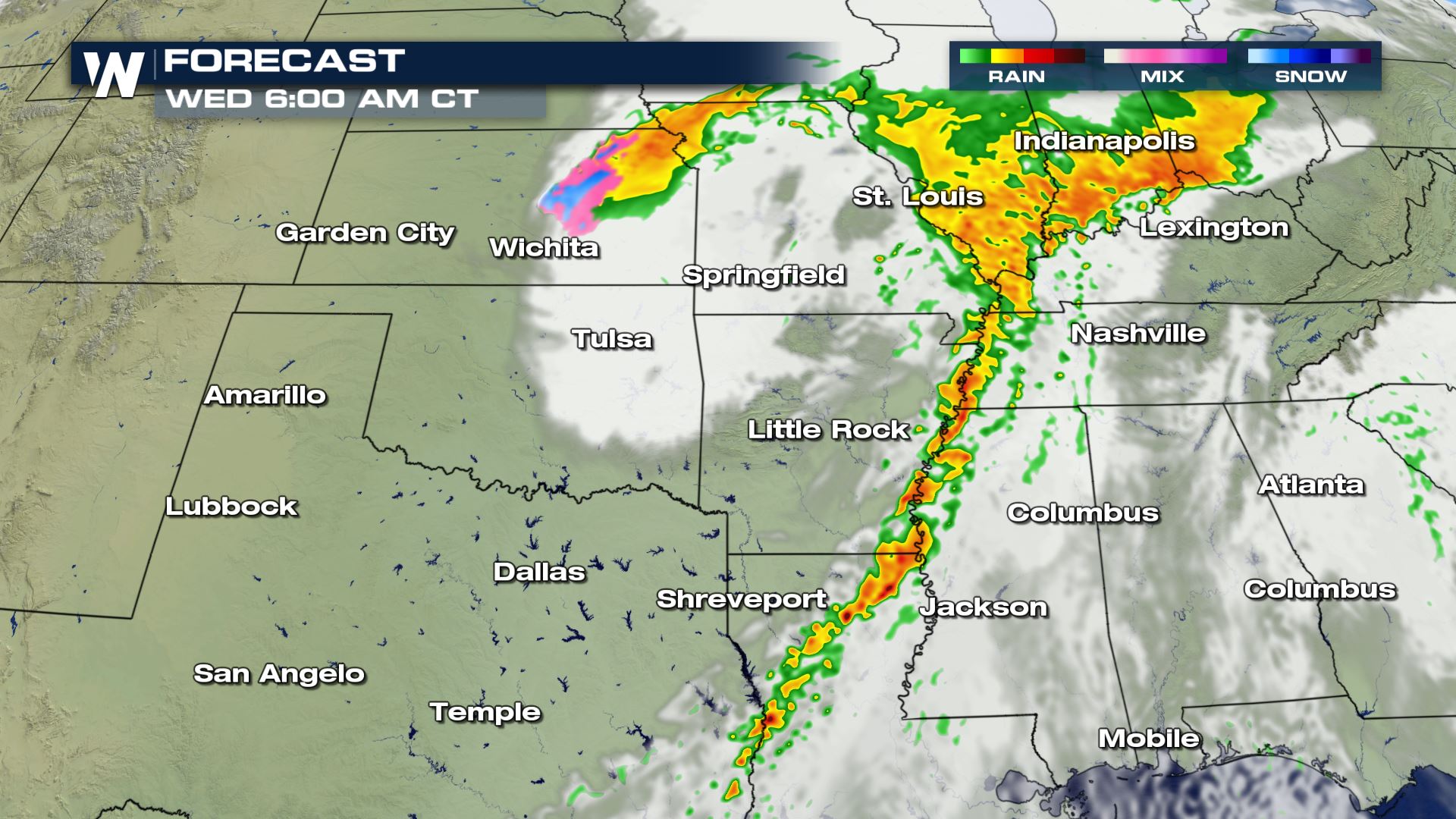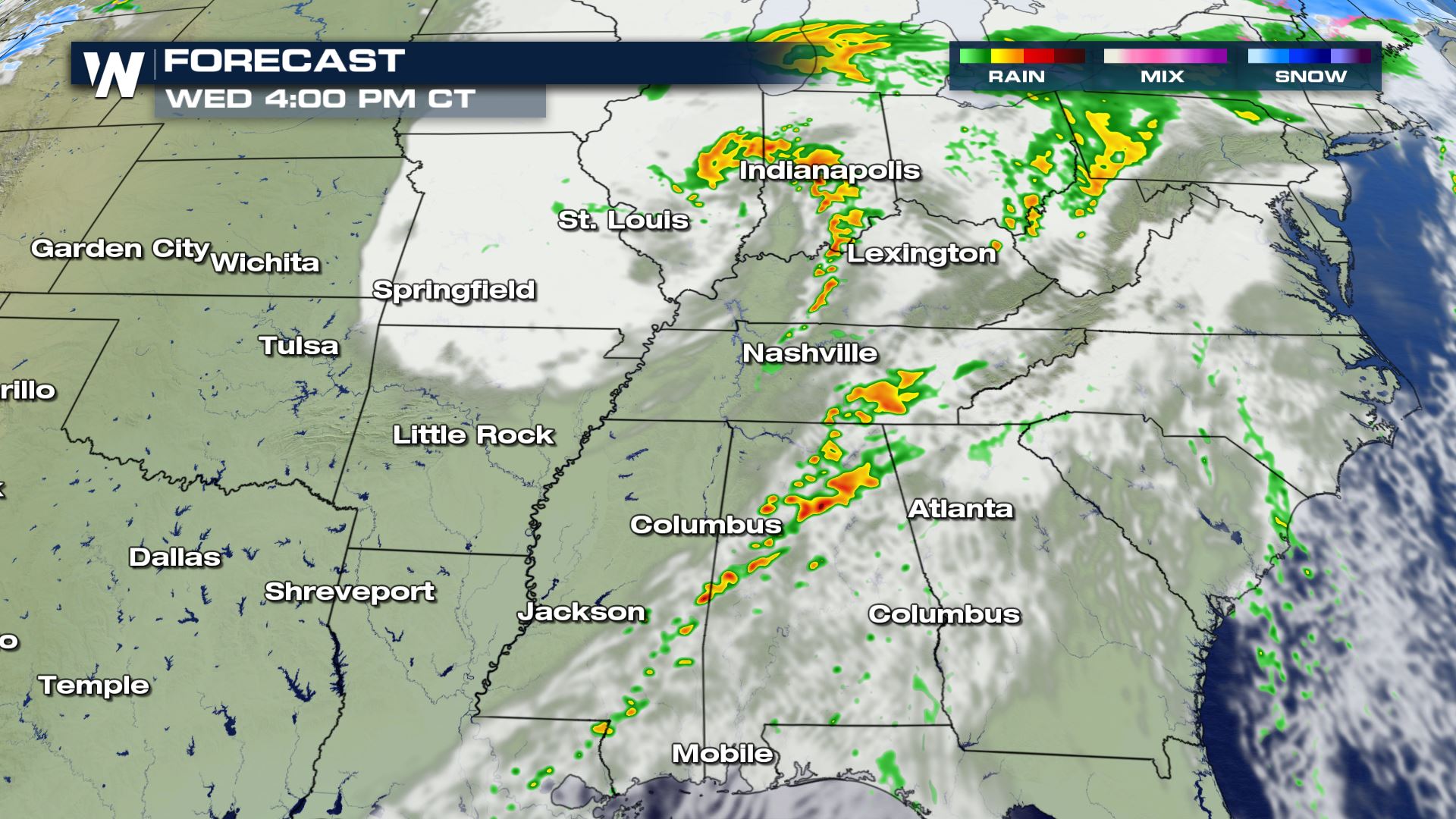 For the latest on this ongoing severe weather threat make sure to tune into WeatherNation for live updates with VIPIR radar!