The Minneapolis-St. Paul metro broke an all-time record on Memorial Day; the earliest 100° day of the year.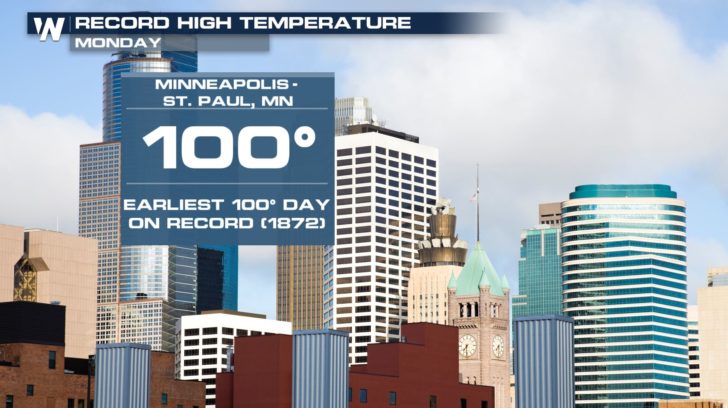 Valid for Monday, May 28 The previous record for earliest 100° day was set on May 31, 1934! On that day, the Twin Cities hit an incredible 106°! Monday's high temperature was the hottest single day since 2012, according to the National Weather Service - Twin Cities. https://twitter.com/NWSTwinCities/status/1001192562835812353 The high temperature across Minneapolis-St. Paul has now been 90° or above for 5 straight days, which is now the longest streak to have occurred in the month of May. By the way, records for the Twin Cities date back to 1872.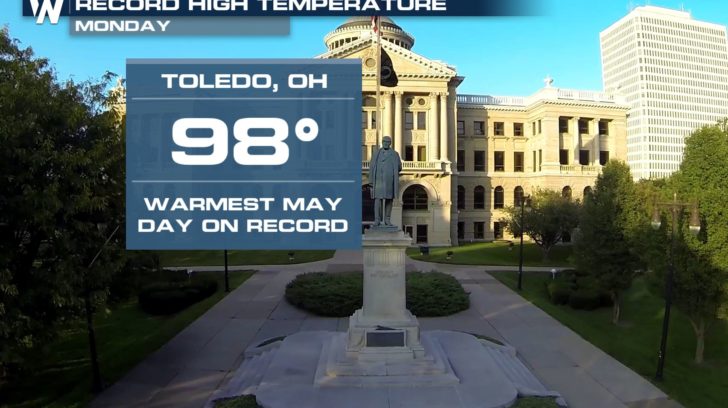 Toledo, OH and Muskegon, MI also had their hottest May days respectively on Monday.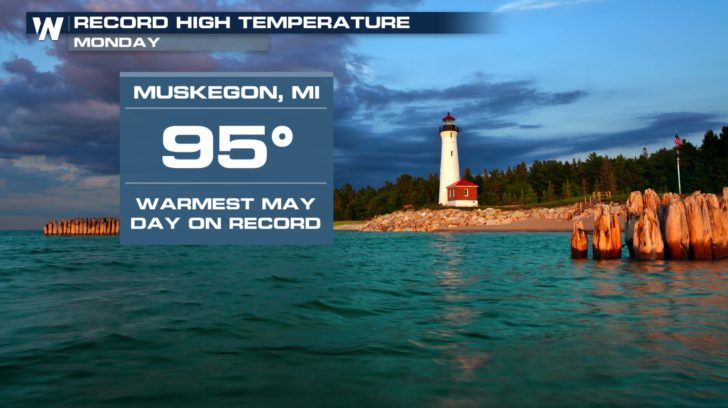 The record heat calms down a bit on Tuesday, however still remains likely in parts of Texas.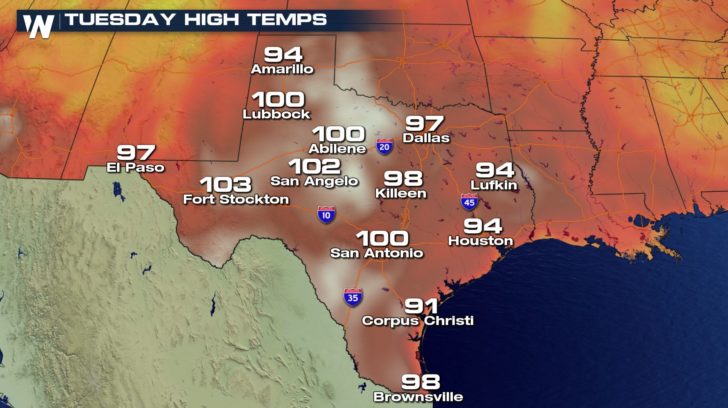 For WeatherNation, Meteorologist Steve Glazier