Ahead of the next fire risk in the Plains, Texas Governor Greg Abbott directed the state's division of emergency management to prepare by putting resources into position. These resources will support local officials' response to wildfires if the fires exceed any local capabilities.
Alerts
Fire weather conditions are expected to worsen on Friday, December 10th and Saturday, December 11th as a weather system moves through the region. "The State of Texas is fully prepared to assist communities in the Panhandle and South Plains that are at risk of potential wildfire activity this week," said Governor Abbott. "We will continue to coordinate with local partners and monitor fire conditions to ensure resources are readily available, and I encourage Texans to heed the guidance of local officials and take proper precautions ahead of potential fires." Emergency management has deployed 50 firefighting personnel and 10 fire engines. Another 150 personnel and 30 fire engines are waiting on standby to be deployed, if necessary.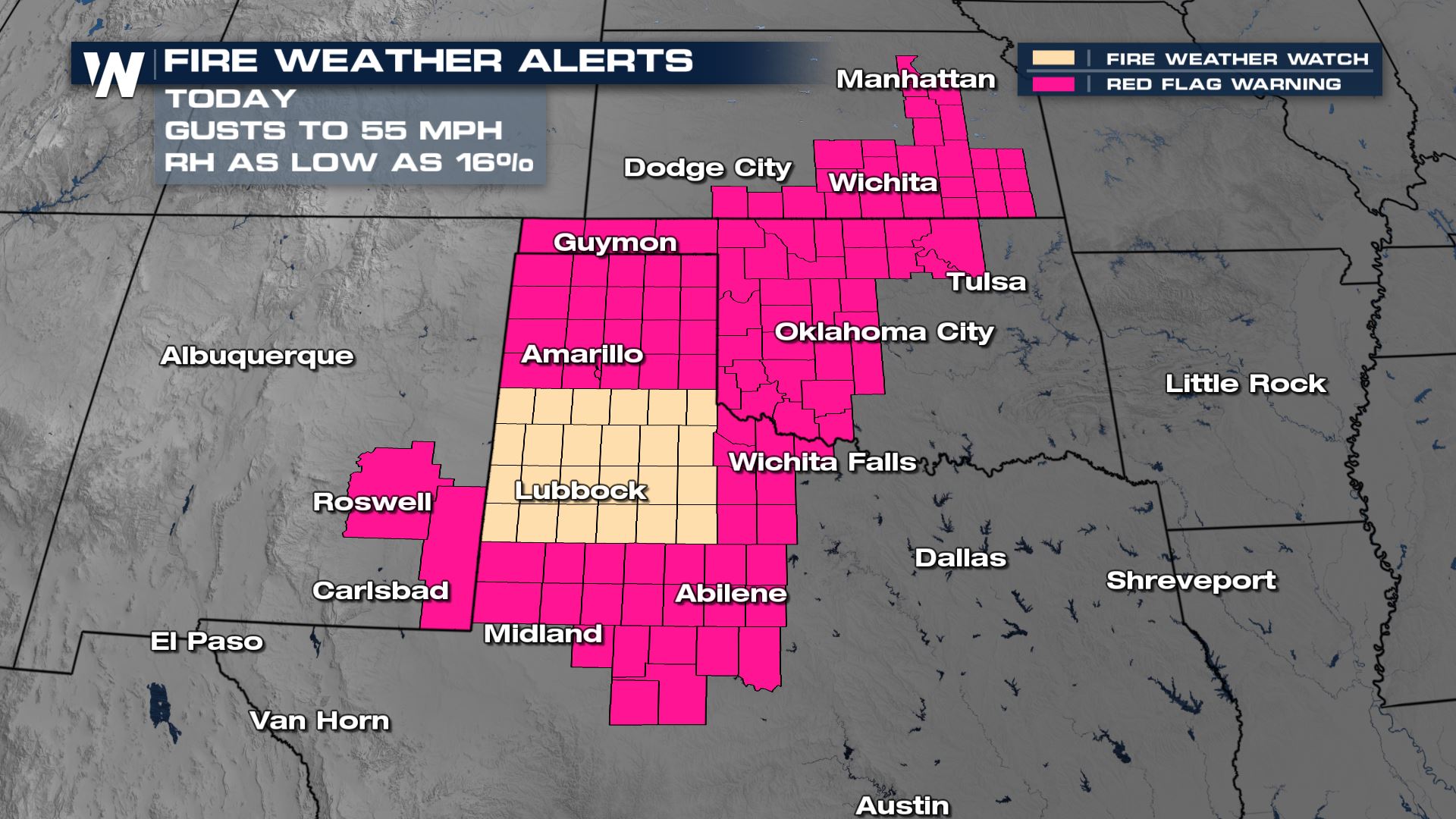 Wind alerts have been issued for west Texas and the Plains where we are dealing with the strongest winds tonight. Strong, low pressure will move from Colorado to Minnesota Friday and Saturday. This will create strong wind gusts up to 55 mph. Lots of blowing dust and some minor damage will be likely with association to these winds.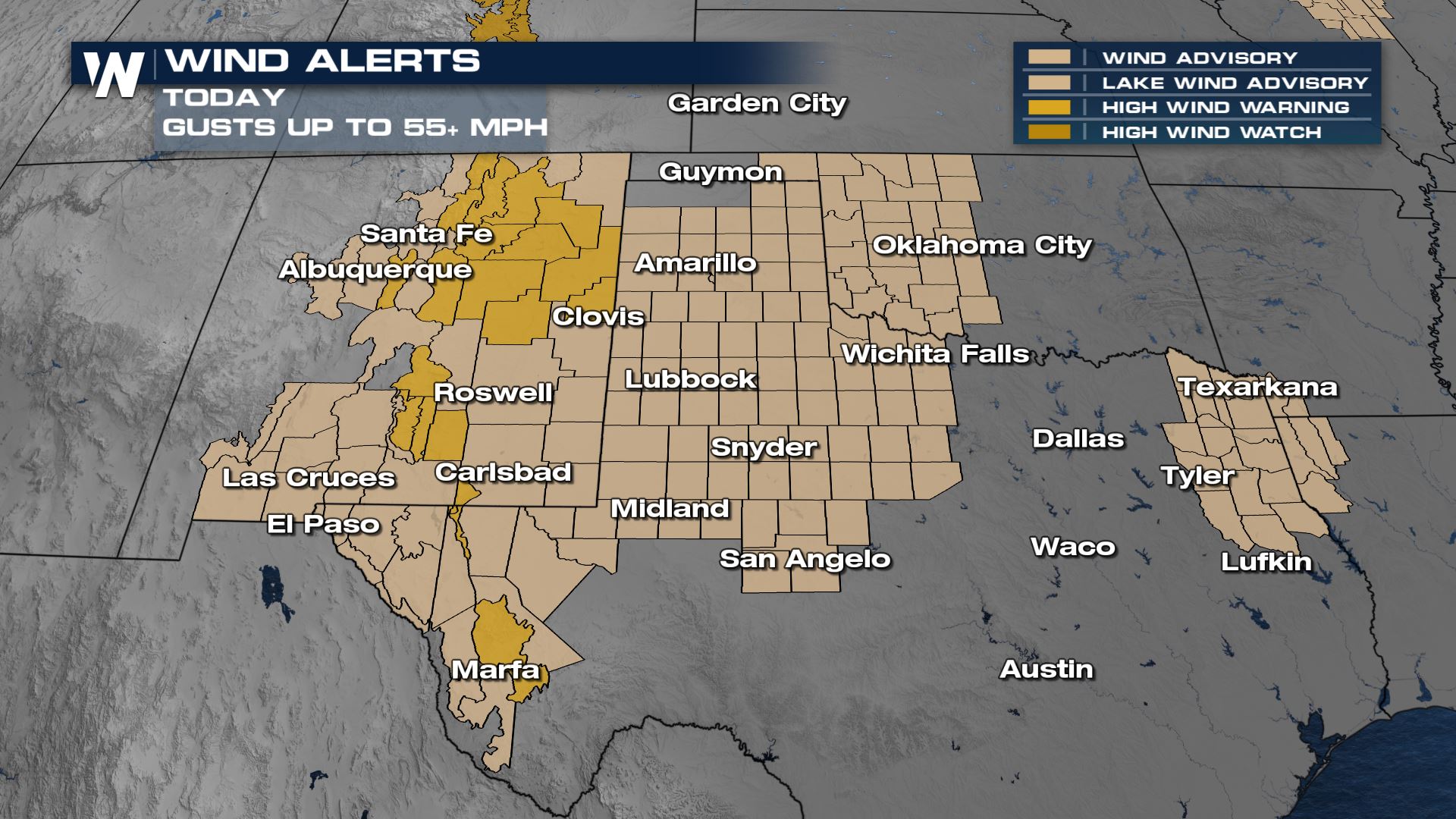 Drought
These high fire dangers exist because of the ongoing drought across the southern Plains. The vegetation is very dry and could result in a fire spread. Conditions are expected to get progressively more hazardous in the Texas and Oklahoma Panhandles, as well as the greater South Plains, on Friday. These poor conditions will last through the weekend.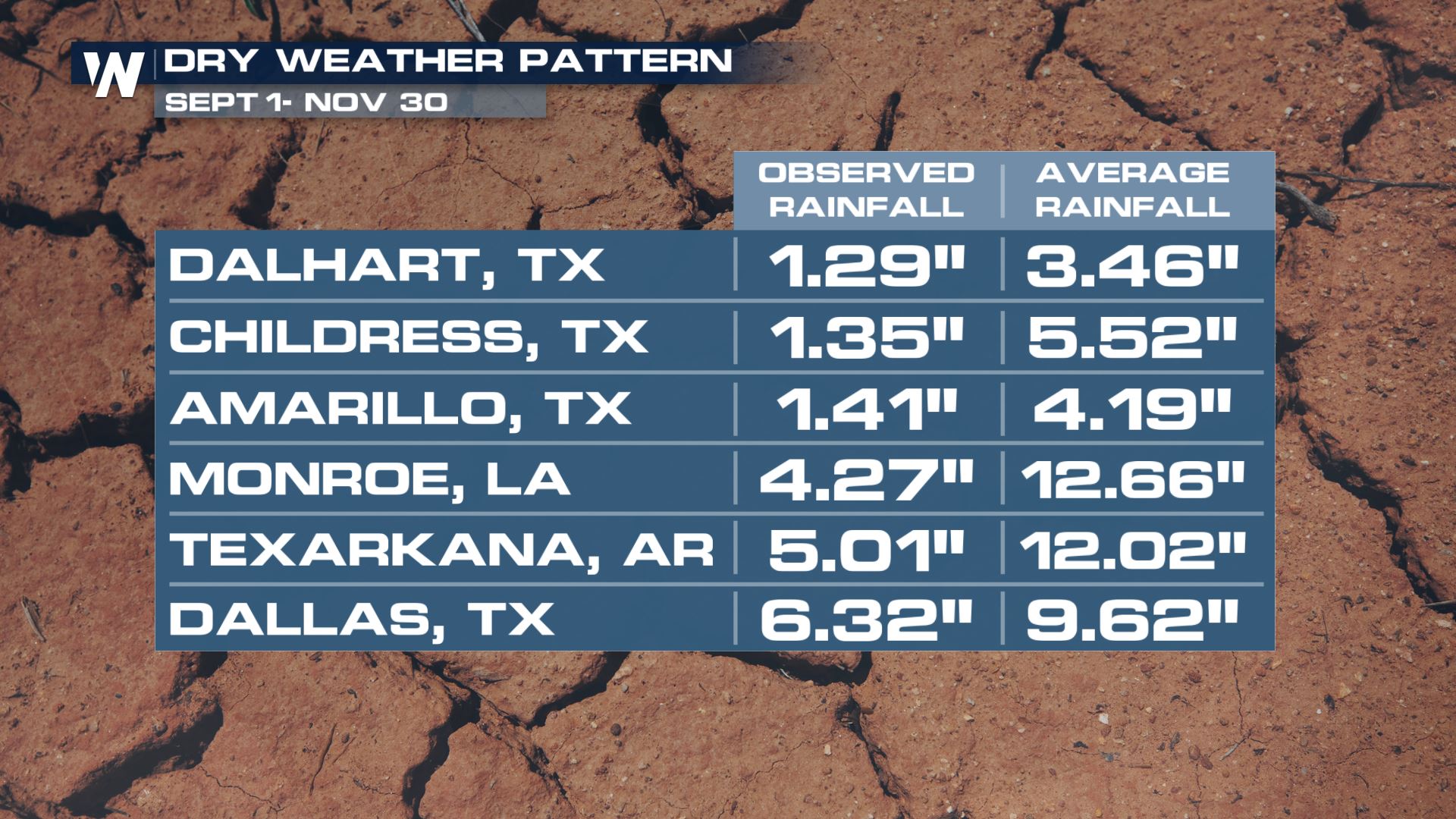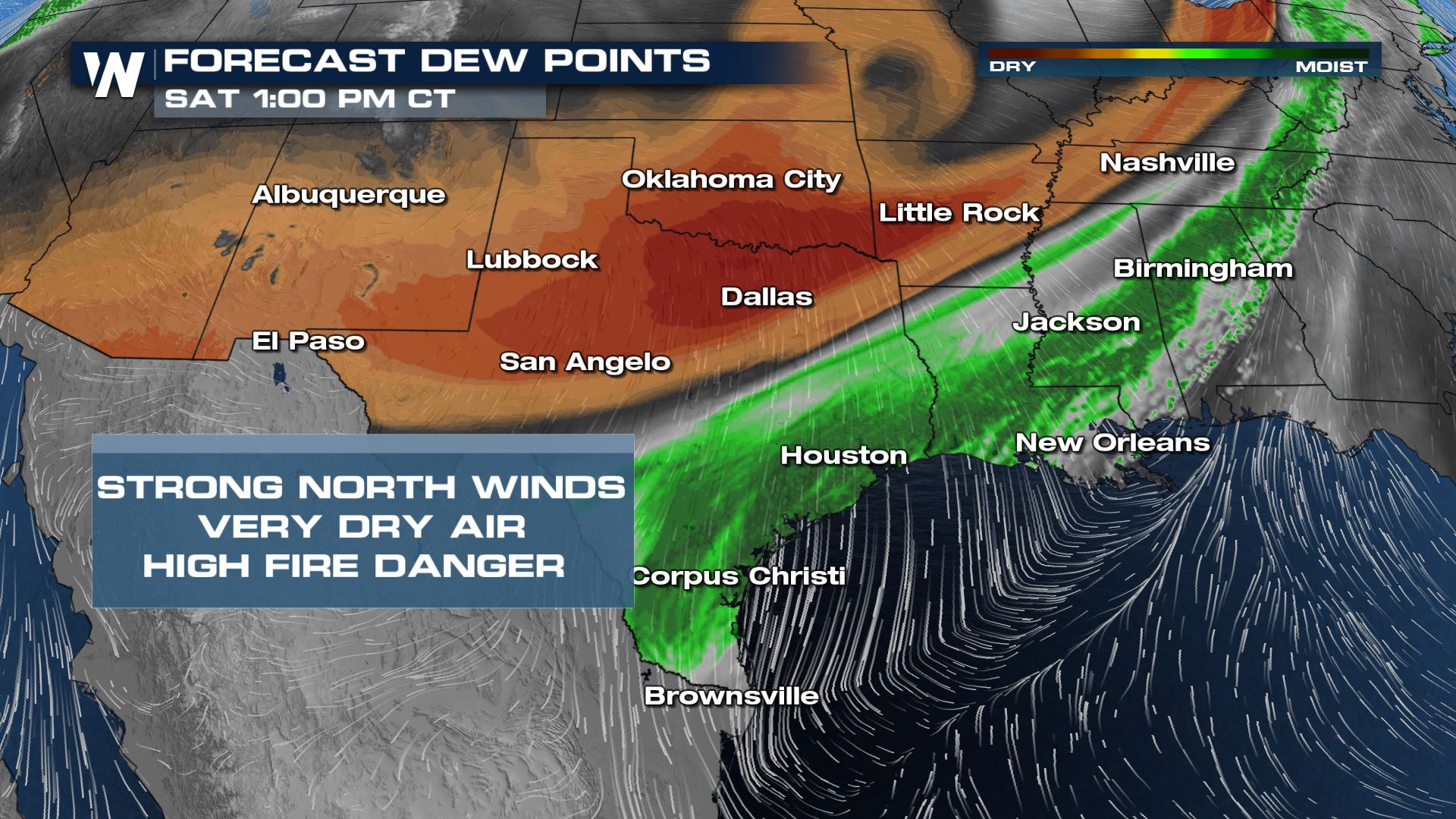 Folks in this area can get more information by visiting www.ready.gov/wildfires for resources and safety tips.