[Original story from NOAA, here]
The month of October was a wild one for some people across the United States. Now that the 10th month of 2020 has passed, it's time to take a look back at the weather highlights.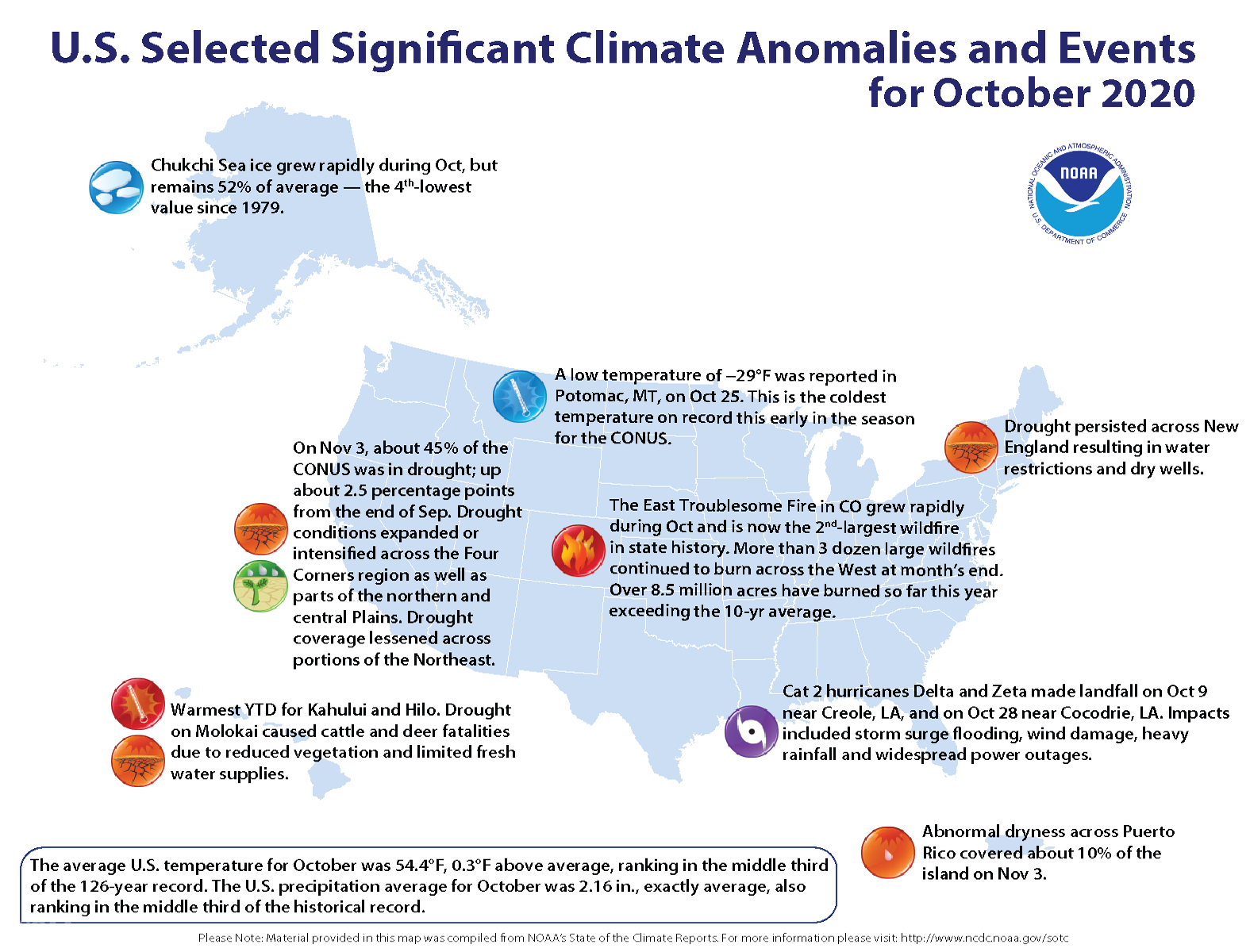 First up, hurricanes. Two hurricanes made landfall, both in Louisiana and both using a letter from the Greek alphabet, during the month of October 2020. Hurricane Delta made landfall near Creole, Louisiana on October 9th followed by Hurricane Zeta's landfall near Cocodrie, LA on October 28th. Both storms brought heavy rainfall, storm surge, and strong winds damaging trees and leaving local residents in the dark. Meanwhile to the north, an early-season winter storm brought feet of snow to portions of the Rocky Mountain Range, followed by historic temperatures. Potomac, MT dropped to -29 degrees Fahrenheit on October 25th, dipping to the coldest temperature so early in the season in the Lower 48. Simultaneously, the largest wildfires in recorded history continued to burn across California and Colorado.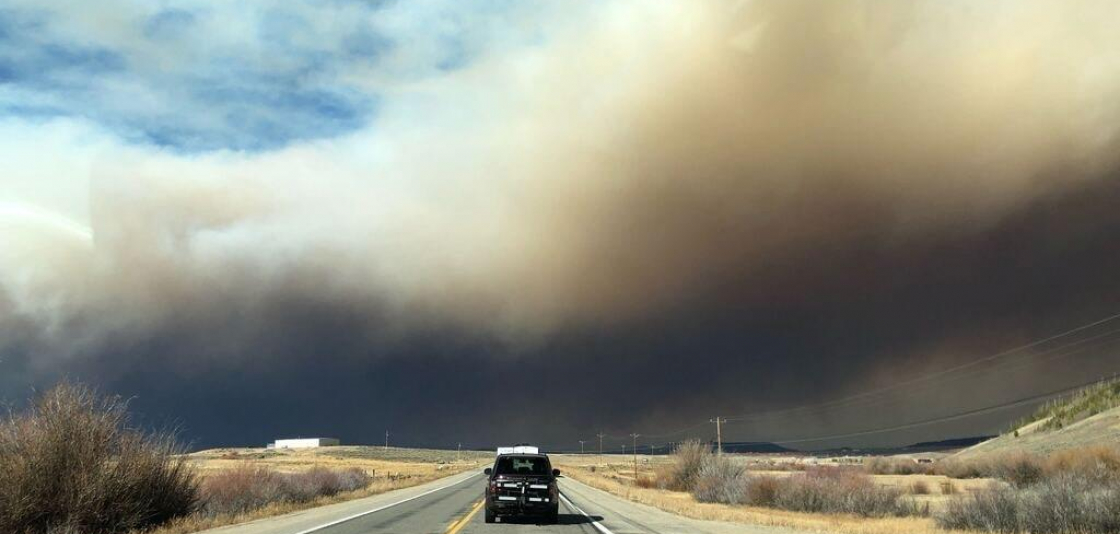 Colorado's East Troublesome Fire explosively grew 100,000 acres in a single day, reaching the #2 spot (in acres burned) in the state's history. At the end of October, it was second behind the Cameron Peak Fire, #1 largest in Colorado history and still burning (at that time). California's Creek Fire continued to burn as the state's single largest wildfire in history. Exceptional drought continued across much of the southwestern United States, while New England reached extreme to exceptional drought in October.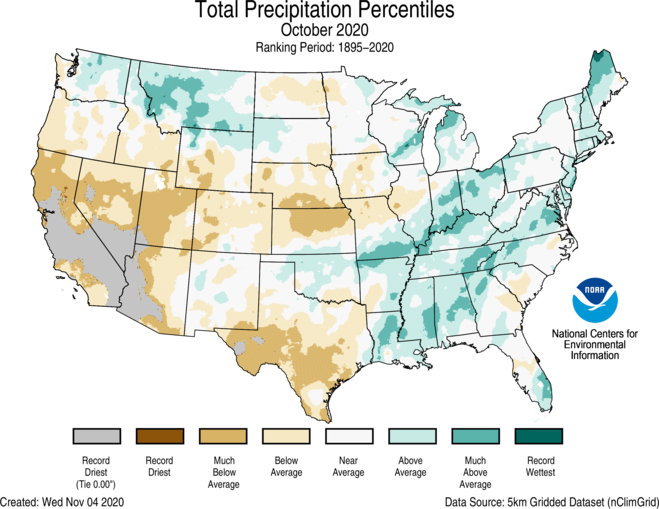 Speaking of precipitation, even though some areas were very wet and others very dry, when you collectively look at precipitation in the United States during October 2020, it was exactly average. October 2020's average precipitation was 2.16", right on par for the month. However some locations experienced drought, while a number of cities had their snowiest Octobers on record.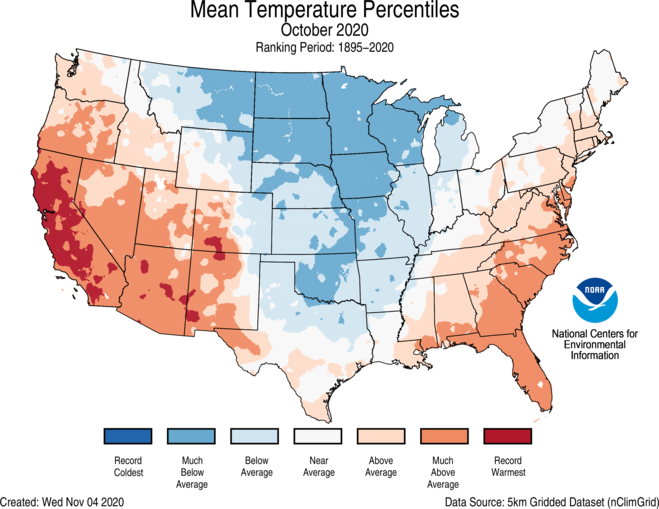 The temperature profile for October 2020 featured warmer-than-average weather for the the East and West coast of the Lower 48. In the Central U.S., temperatures were cooler than average. In Alaska, the Chukchi Sea Ice extent was only 52% to average and was fourth-lowest in recorded history. And in Hawaii, dry weather persisted. In fact, there were cattle and deer fatalities in Molokai due to the drought, leading to reduced vegetation and water supplies.