Last week,
NOAA's Climate Prediction Center
updated their
forecast for January
. A number of adjustments were made from the original forecast made in the
middle of December
. Warmer than normal temperatures are predicted now all across the Southeast and Southern Plains. An area of below average temperatures is forecast throughout most of the West.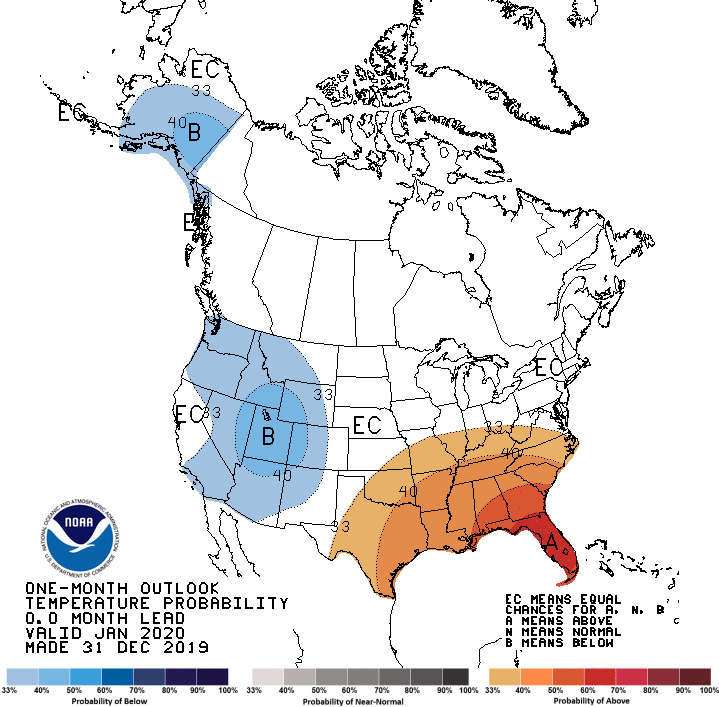 In the precipitation forecast, wetter than normal weather is still predicted from the Lower Mississippi Valley into the Middle Atlantic. An area of above average precipitation has also been added from Montana into the High Plains.
The Climate Prediction Center
stated
that the differences and changes made from the outlook issued in December were based off changes in model guidance and Jet Stream patterns. Neither El Nino or La Nina conditions are expected to develop this month.