Severe thunderstorms and flooding rains have been occurring in the Upper Midwest and Northern Plains the last few days and more adverse weather is ahead. Large hail, damaging wind gusts, and a few tornadoes are possible again today (Friday), mainly in Minnesota and Wisconsin. As of Friday morning, the Storm Prediction Center has upgraded the risk to a 'moderate' risk, the 2nd highest threat level on the severe weather scale.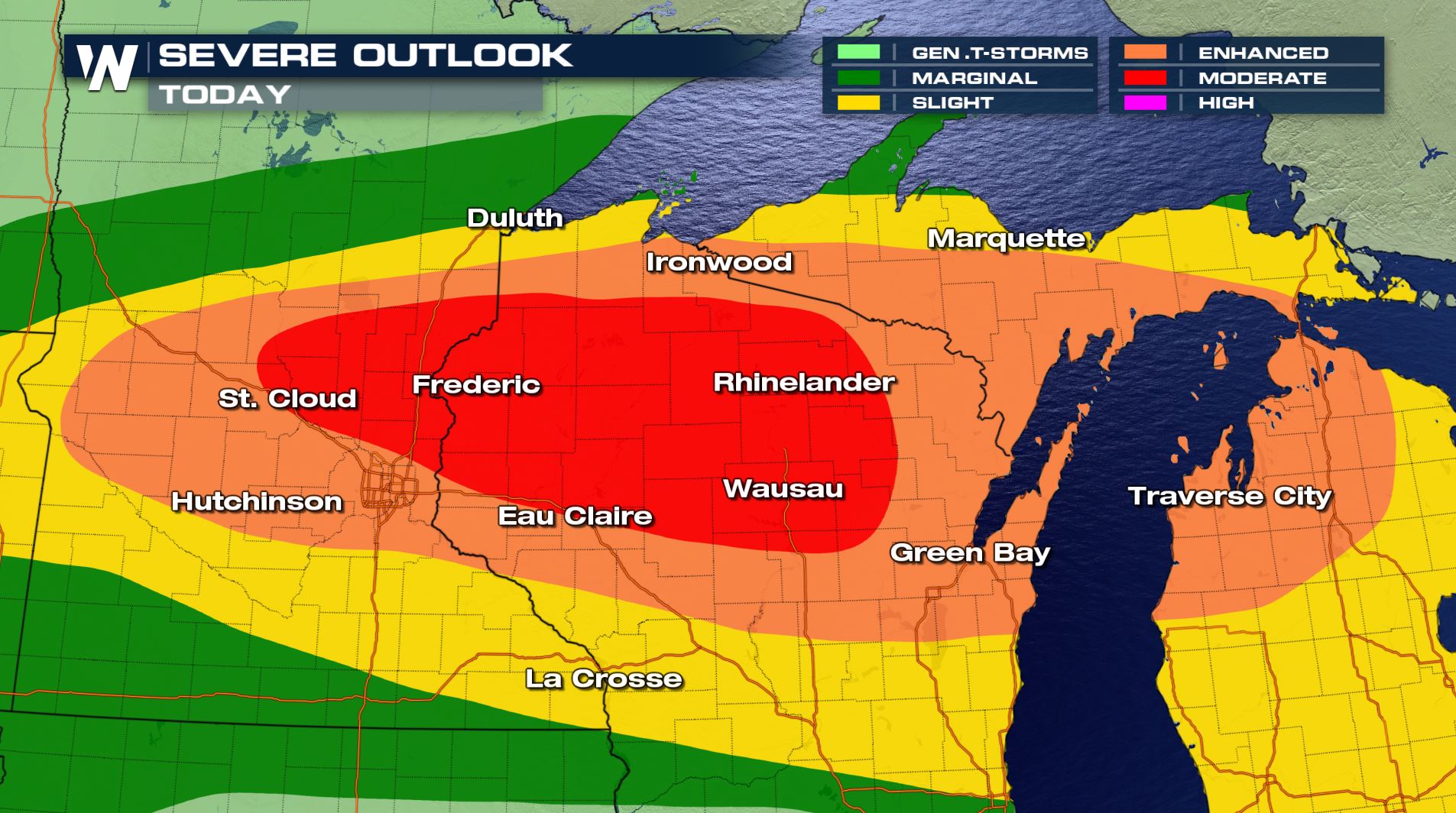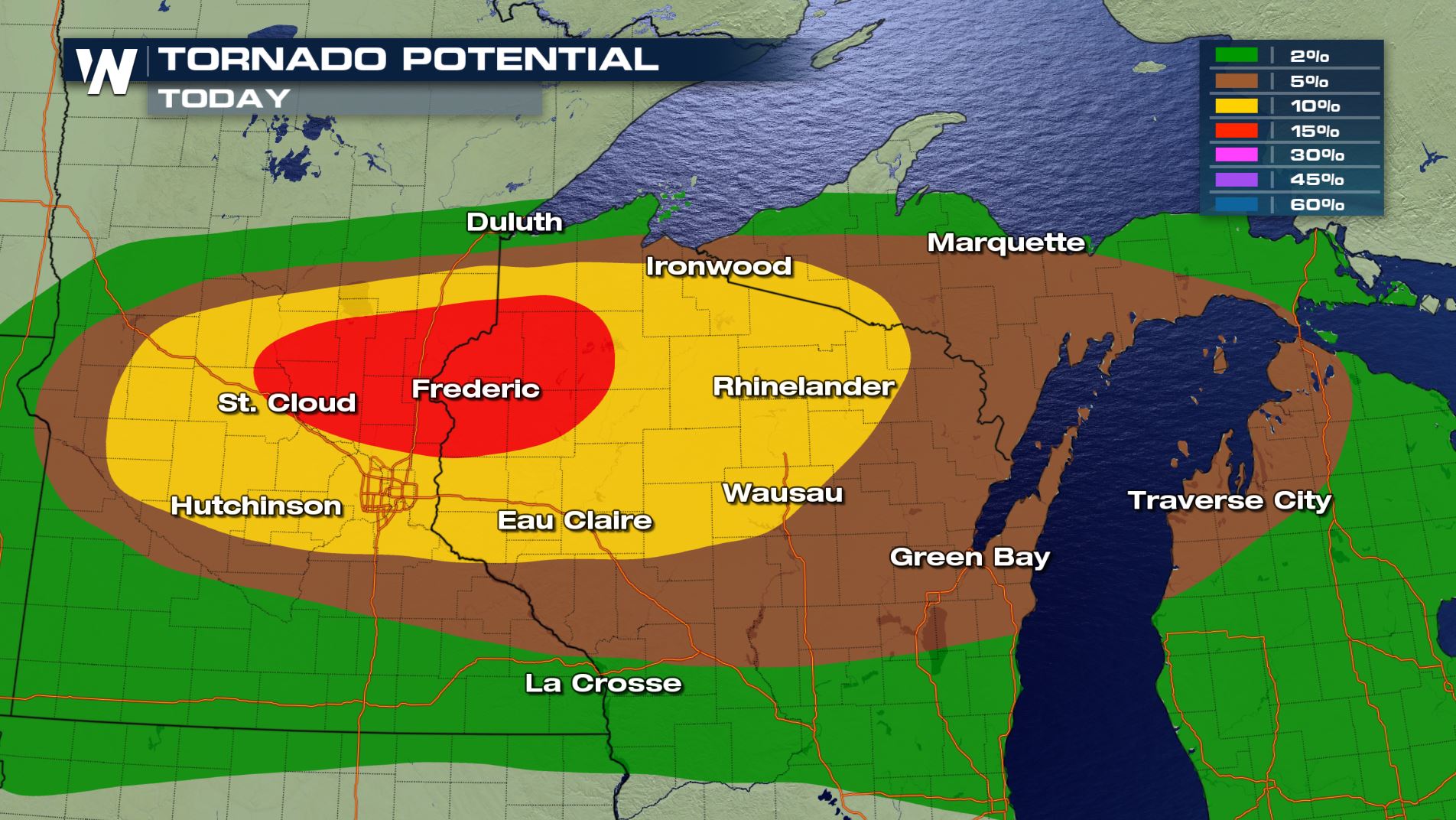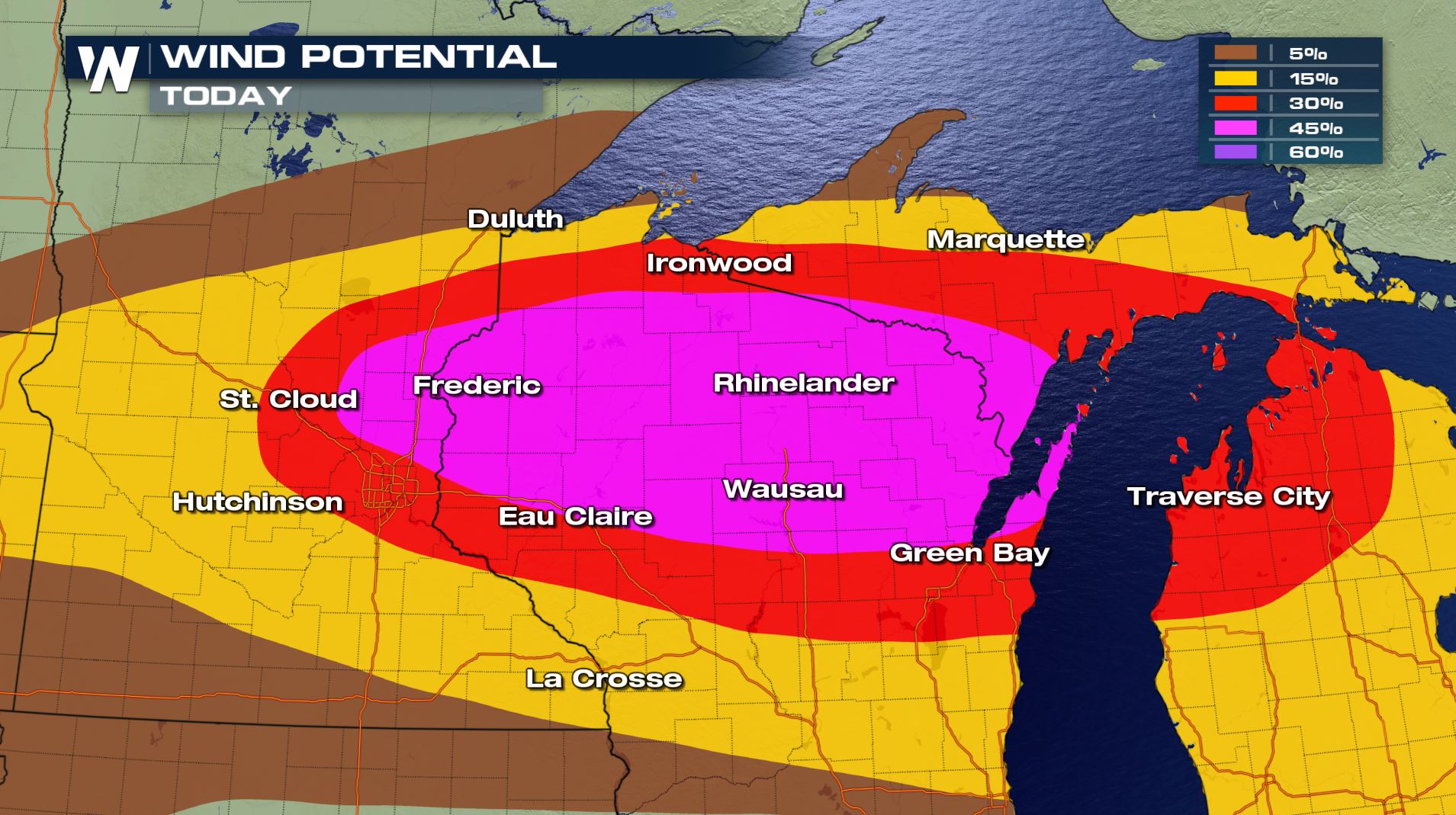 Warm temperatures and high humidity will lead to strong instability in the afternoon and evening. This will fuel severe thunderstorms throughout the day, which will last into the night.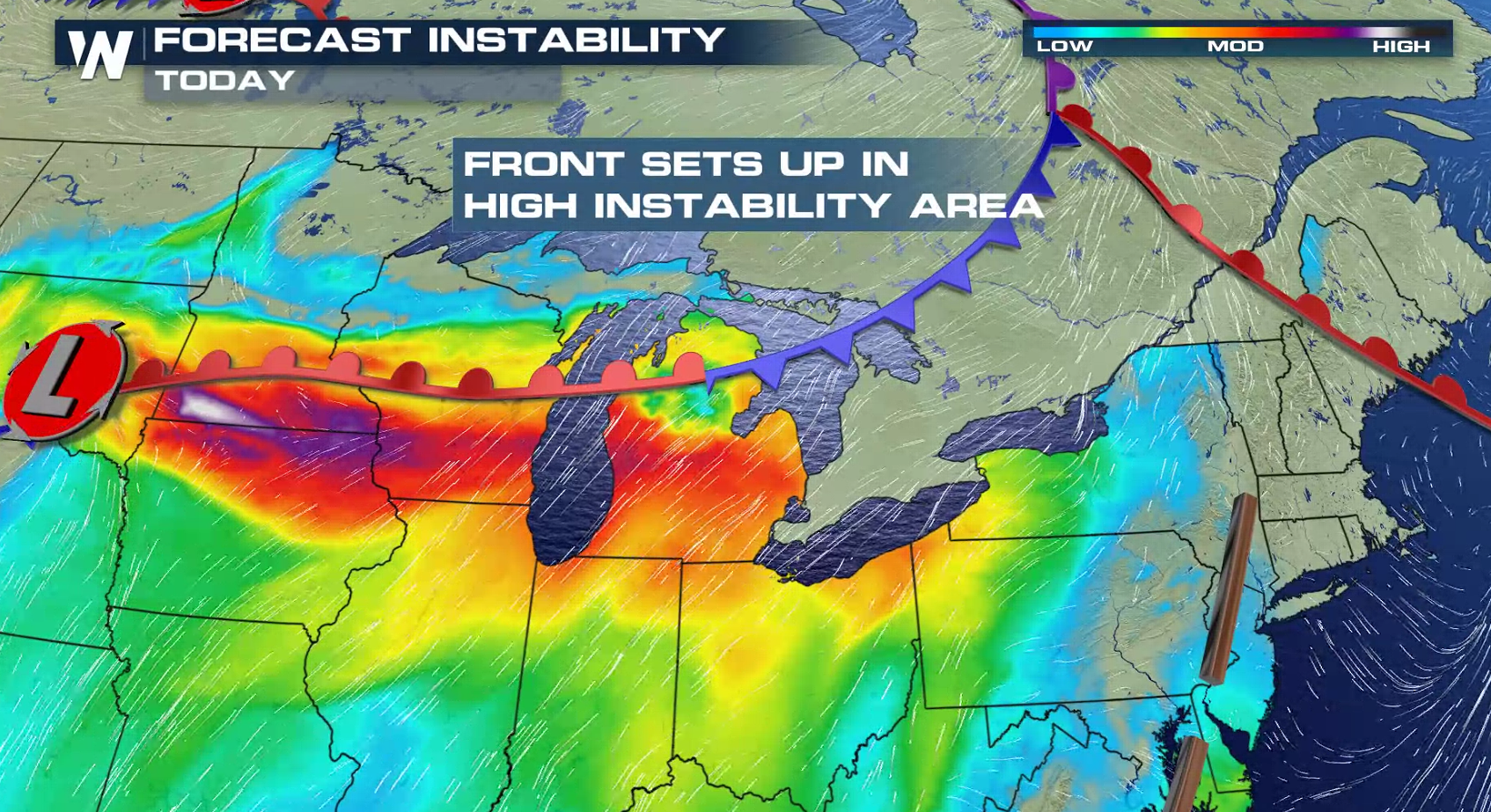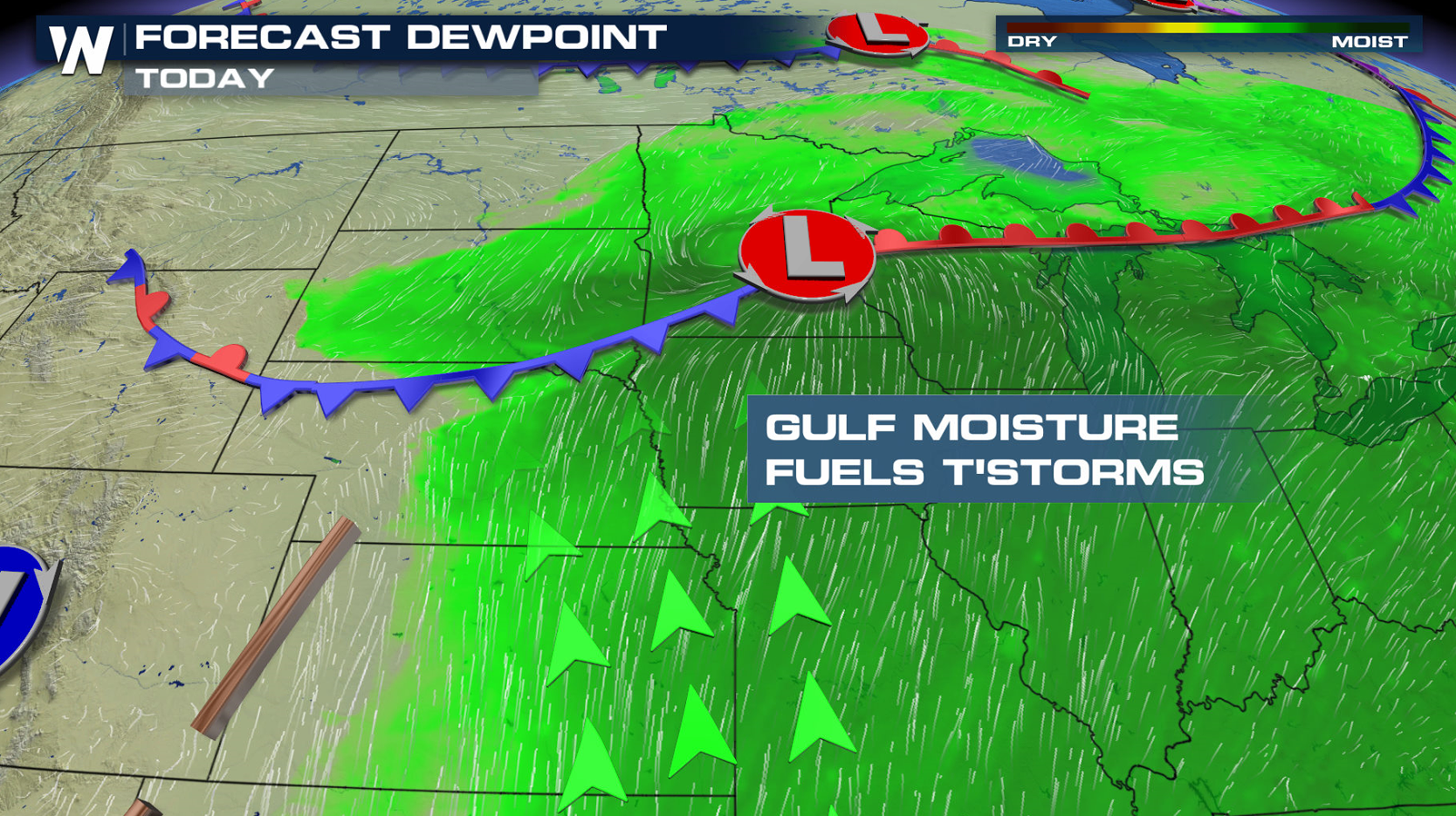 Most of the day will be hot and dry. In the late afternoon, a complex of thunderstorms will likely develop near the warm front and ahead of the low pressure center. All modes for severe weather will be possible: tornadoes, large hail, and damaging wind gusts. As the cluster of storms moves to the east, strong wind gusts and heavy rain will be the biggest concerns.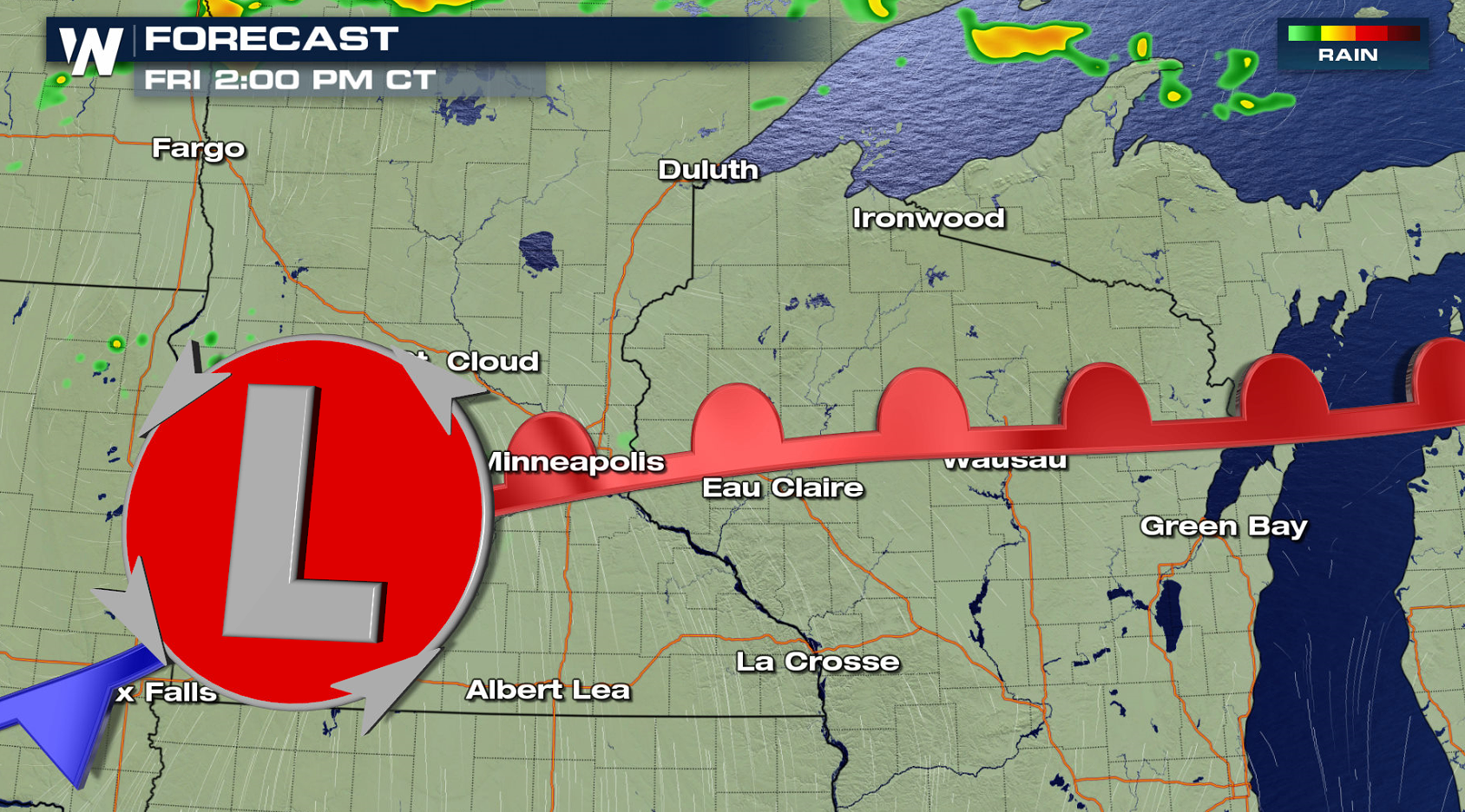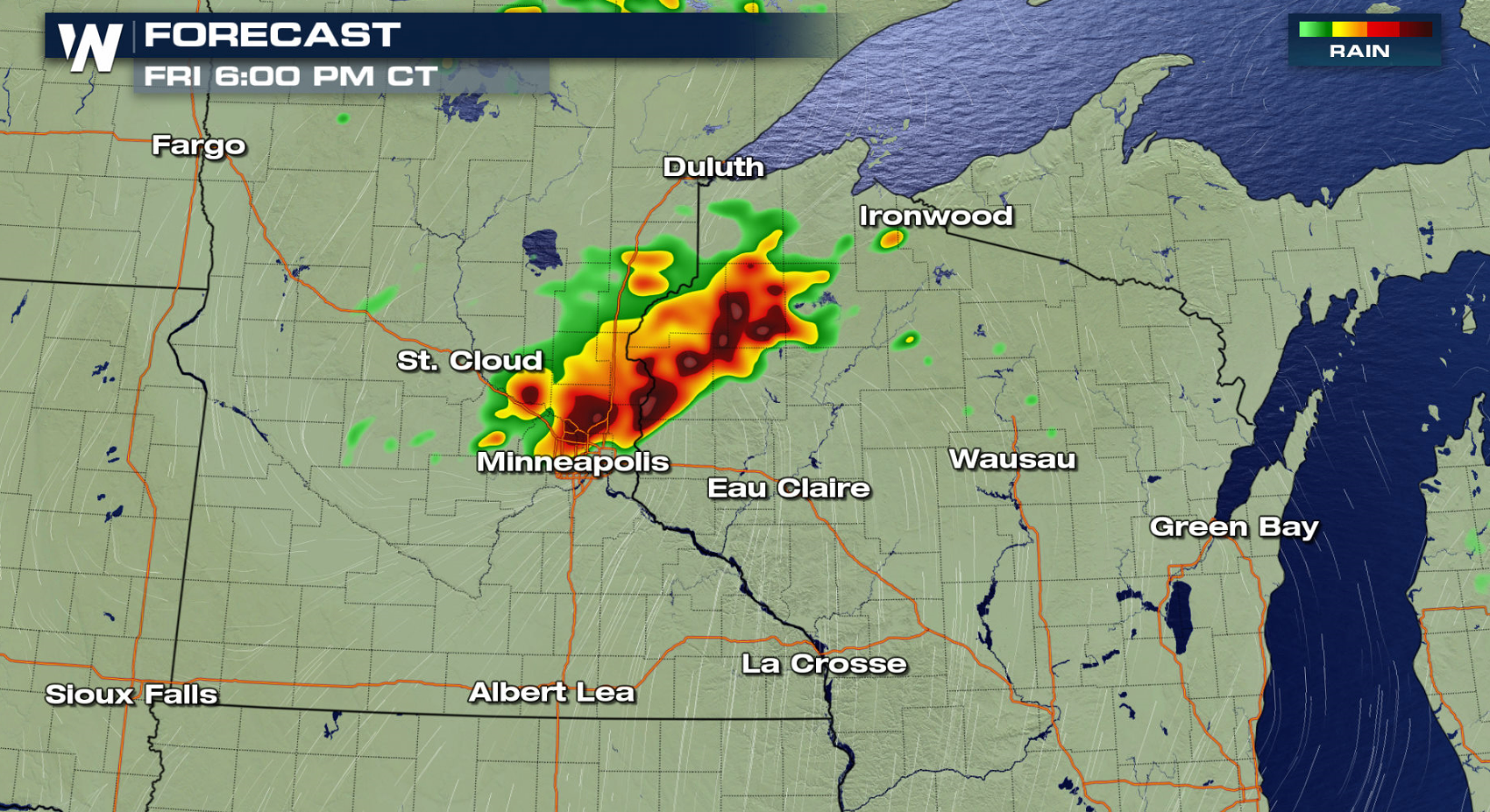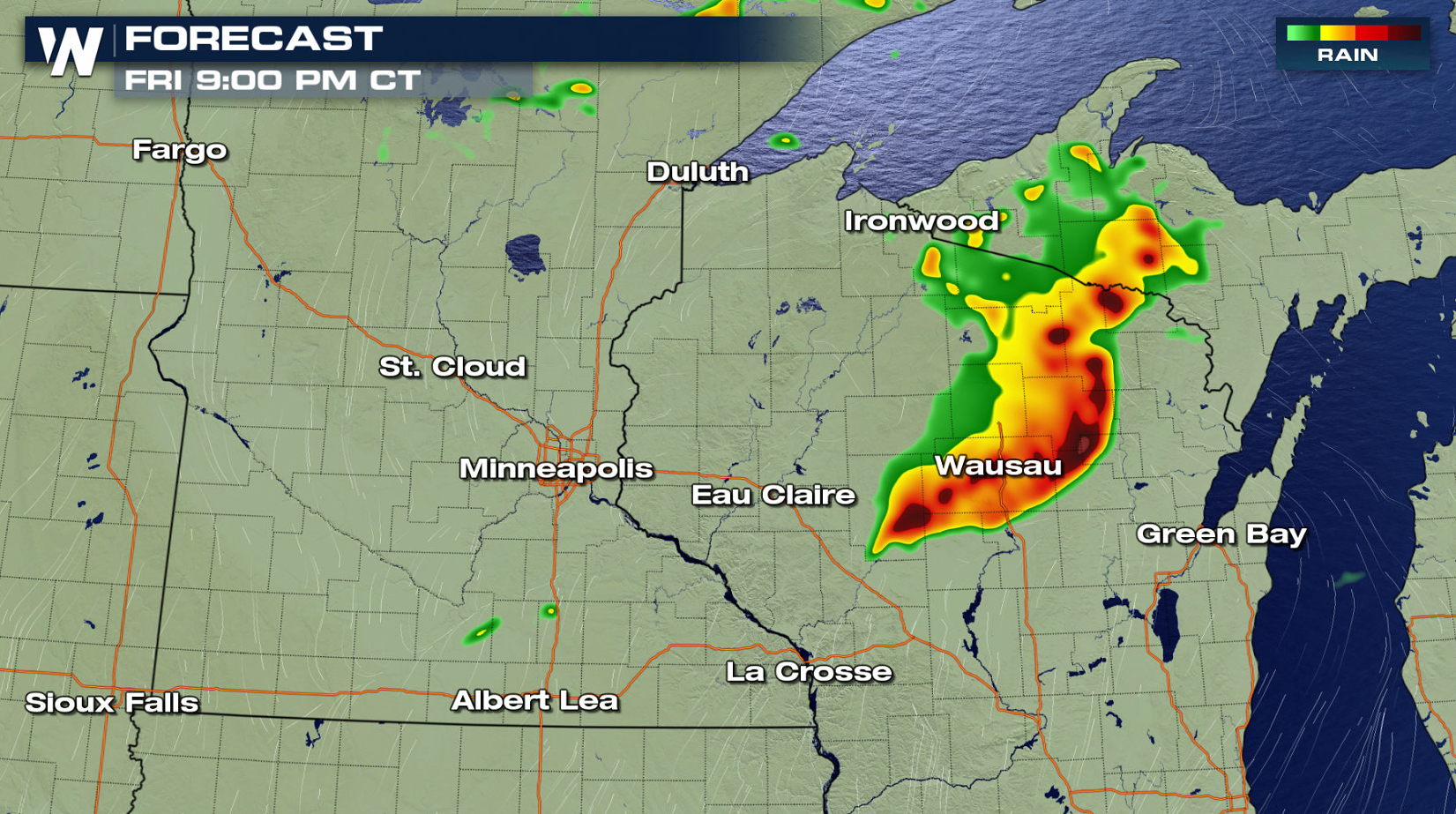 Along with the severe potential, heavy rain may produce flooding, with 2" to 4" of rain possible in the short amount of time. For WeatherNation: 
Meteorologist Mace Michaels