We have some very isolated severe storms for areas of Texas and New Mexico today, as well as across the coast of Maine for Tuesday. Here is the latest forecast.
Sunday Severe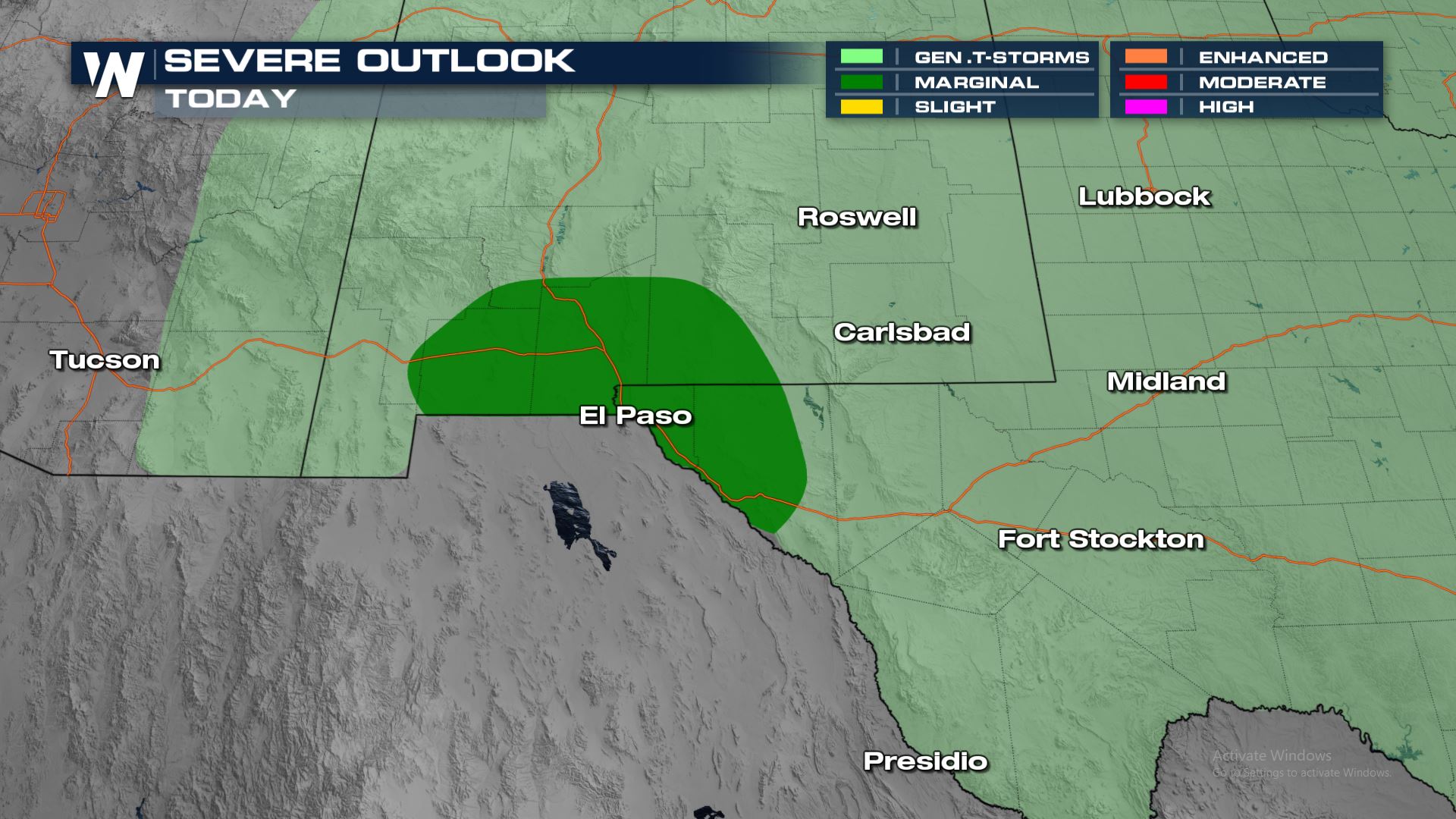 Severe Risks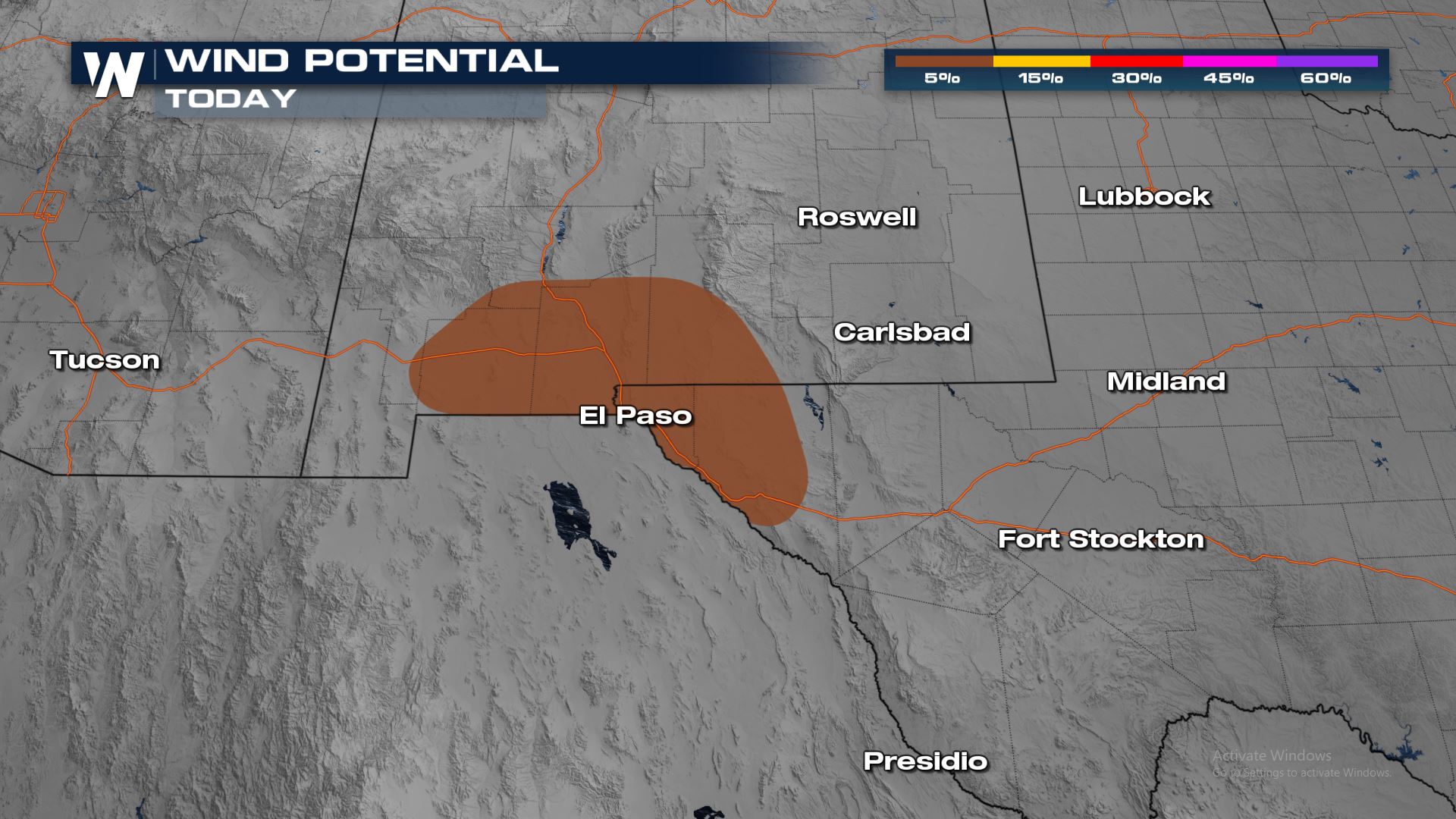 Damaging winds will be the primary risk with wind gusts of 58 mph or greater possible.
Monday Severe Outlook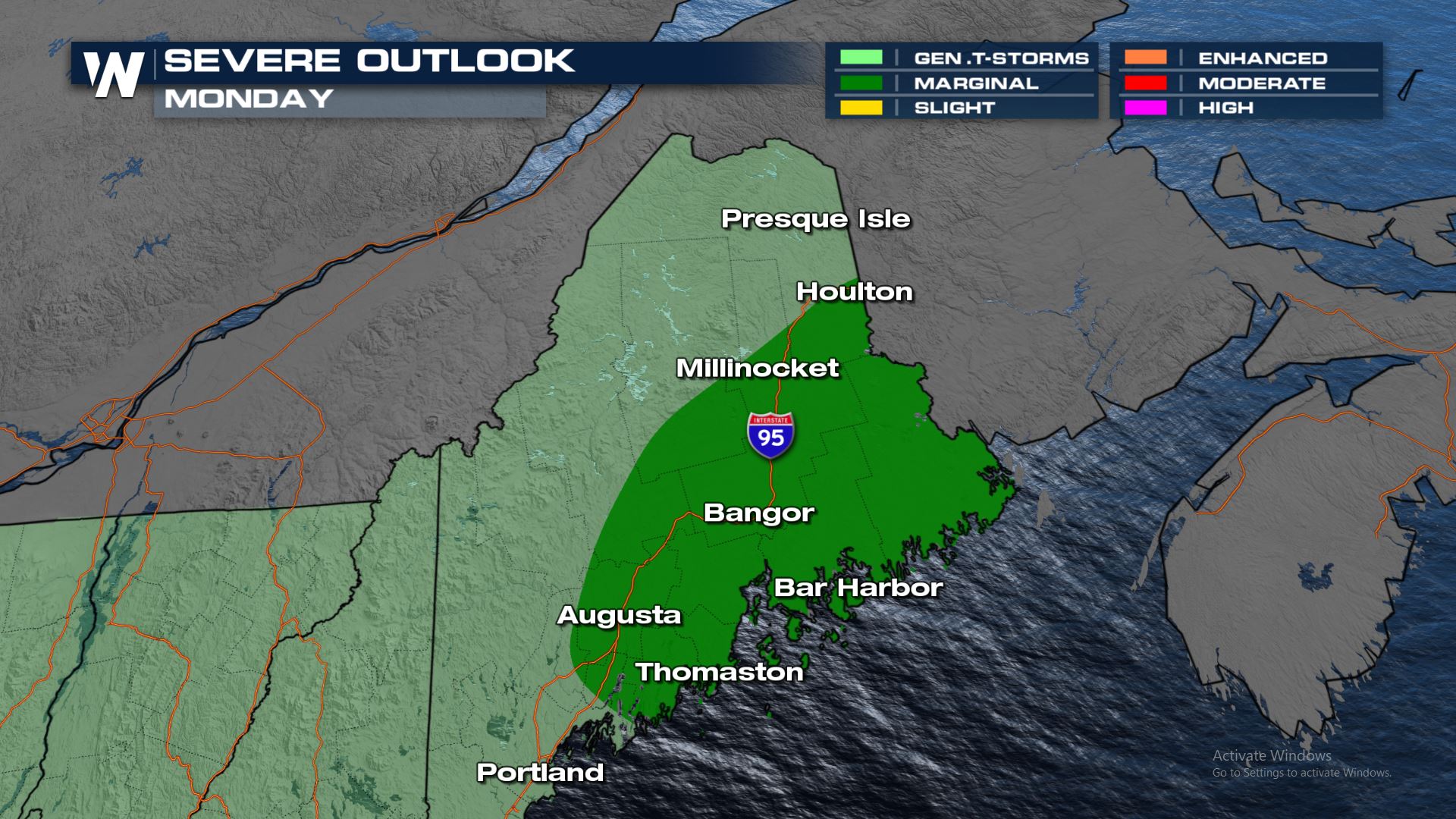 A Marginal risk has been issued for areas  of Maine on Monday.  This threat for severe weather includes Bar Harbor and Bangor.
Severe Outlook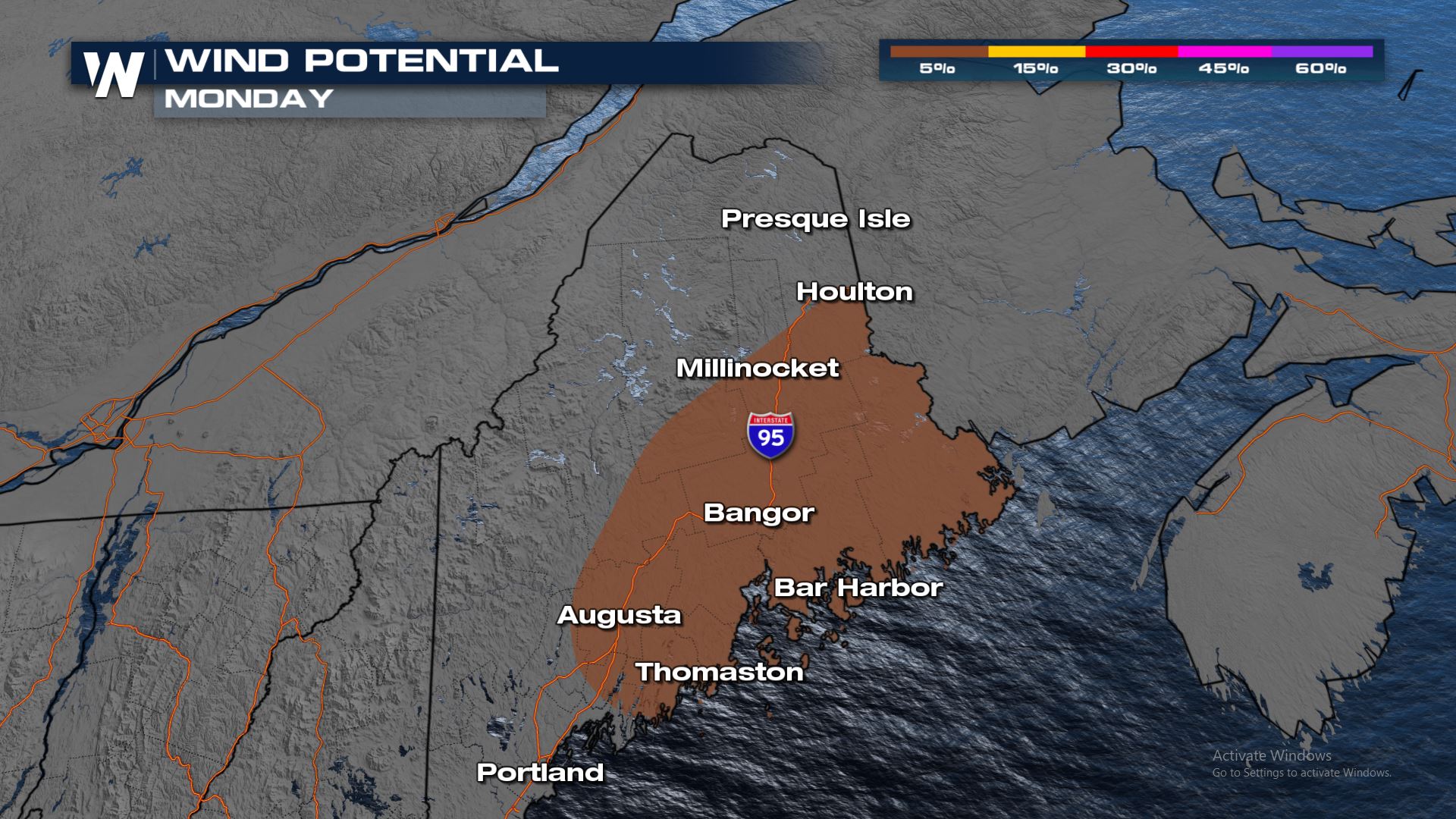 The main severe risk with the storms on Monday will be damaging winds over 58 mph.
Forecast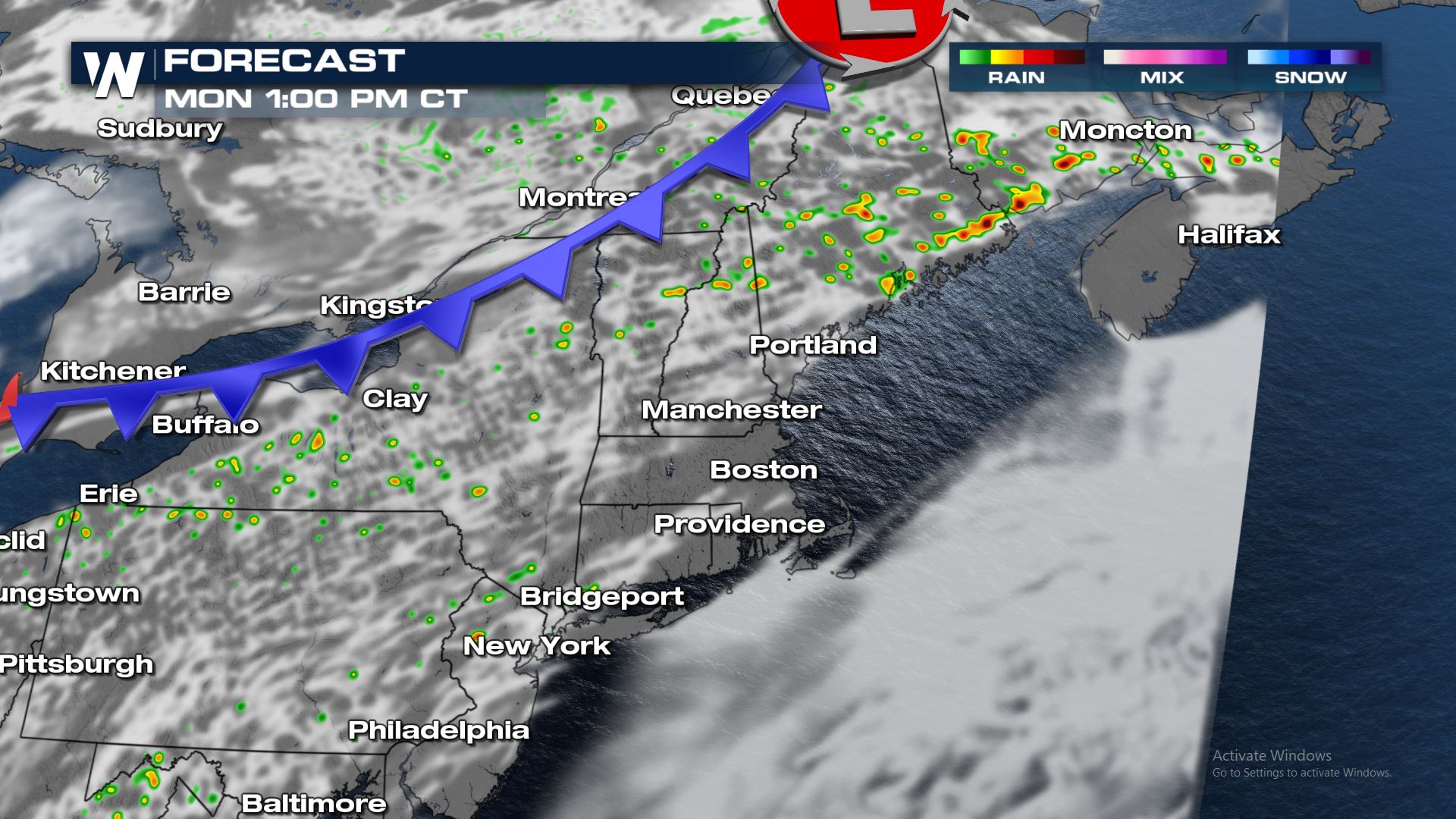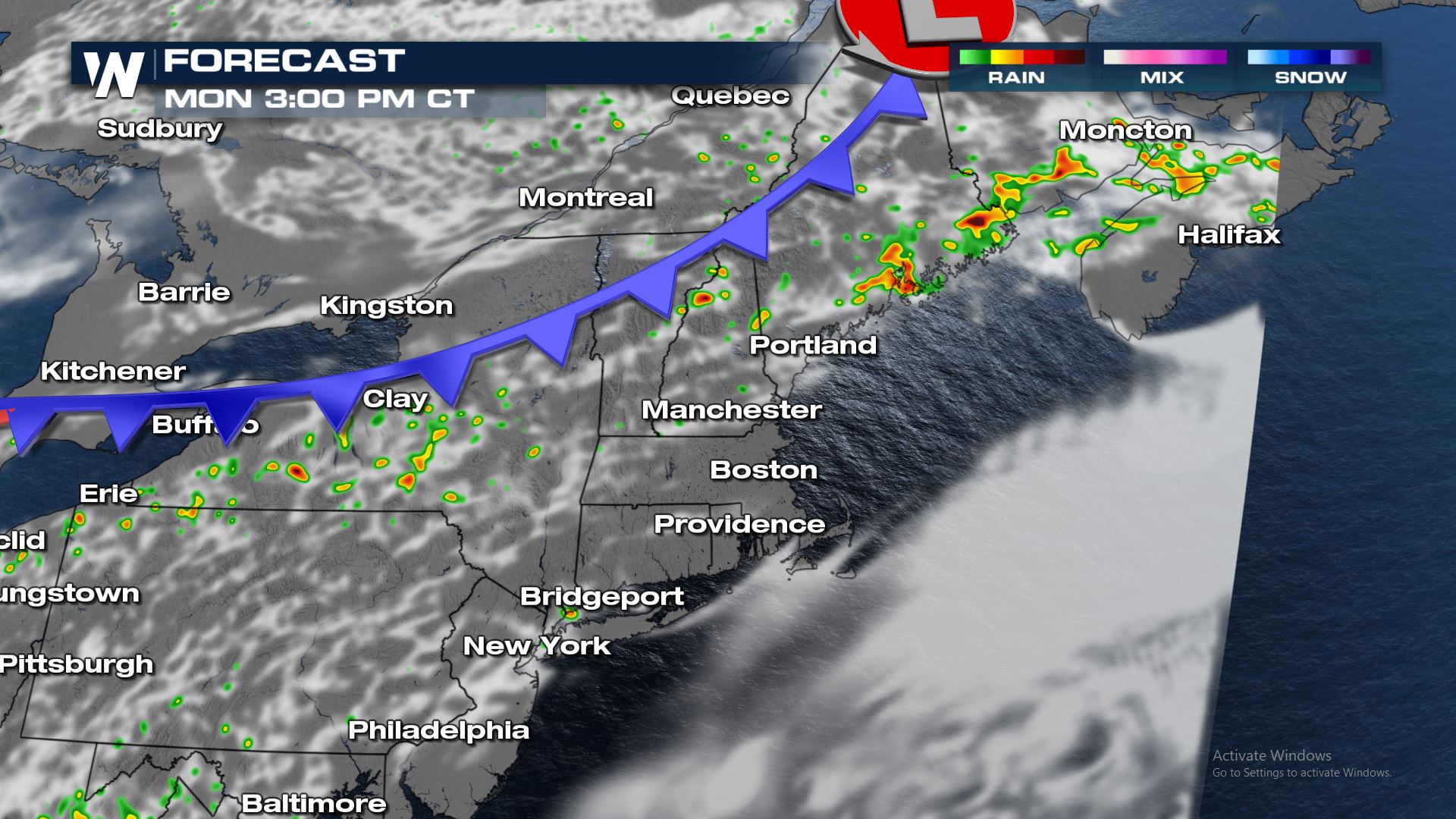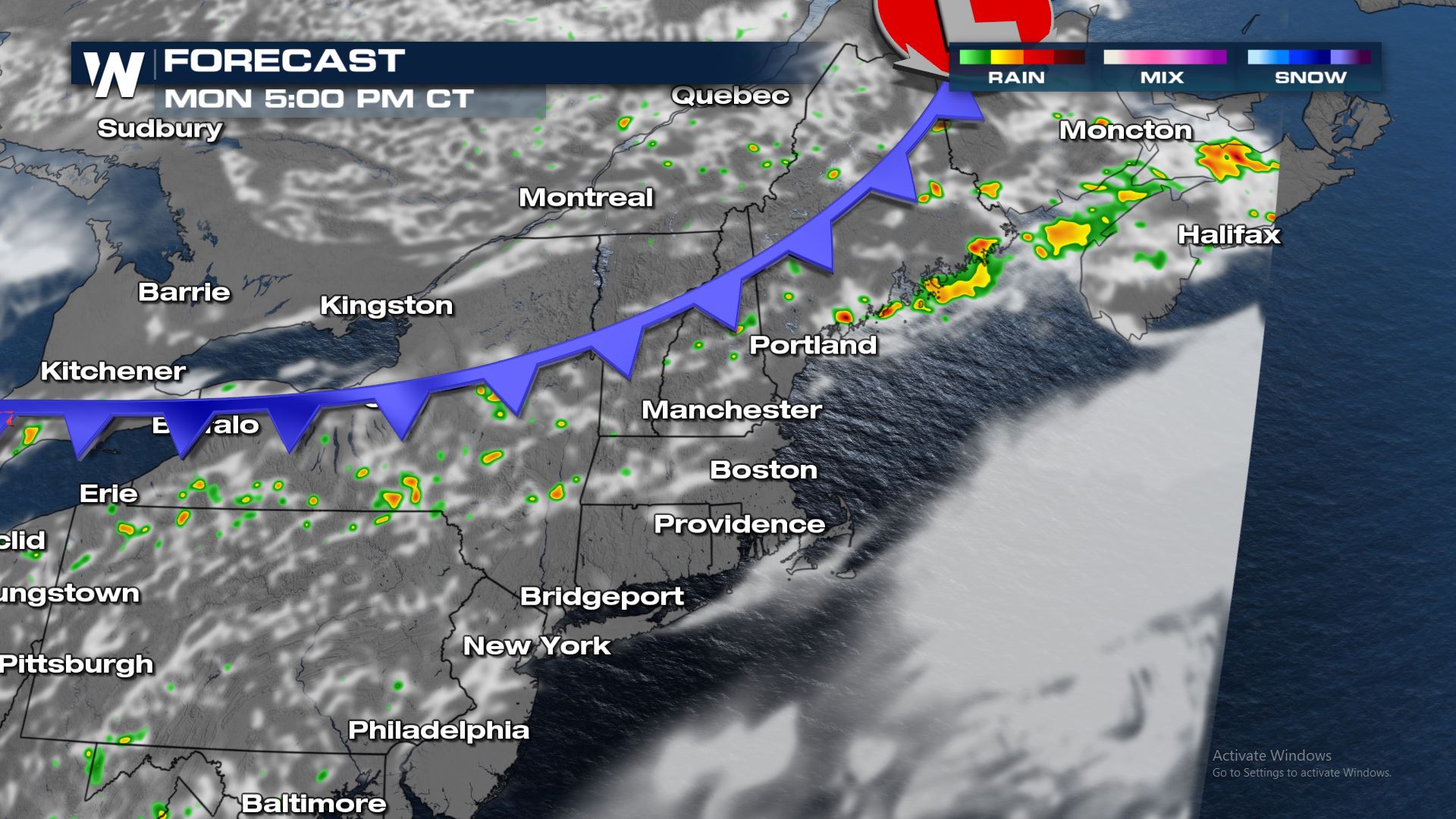 The timing of the cold front Tuesday will be during the afternoon hours.  Factor this in with the daytime heating and we could see some very isolated storms capable of damaging winds and large hail. More updates are on the way on WeatherNation!