In the Tropical Atlantic, there are three areas currently being watched: Victor, Sam, and a weak wave north of the Bahamas. For more on Hurricane Sam,
click here
. The National Hurricane Center started issuing advisories on Tropical Depression 20 in the eastern Atlantic on Wednesday morning. The system was upgraded to tropical storm strength and given the name Victor Wednesday afternoon. Victor's winds continue to decrease. The thunderstorm activity is displaced well to the north and east of the center of the storm, and windspeeds are now down to 30 mph.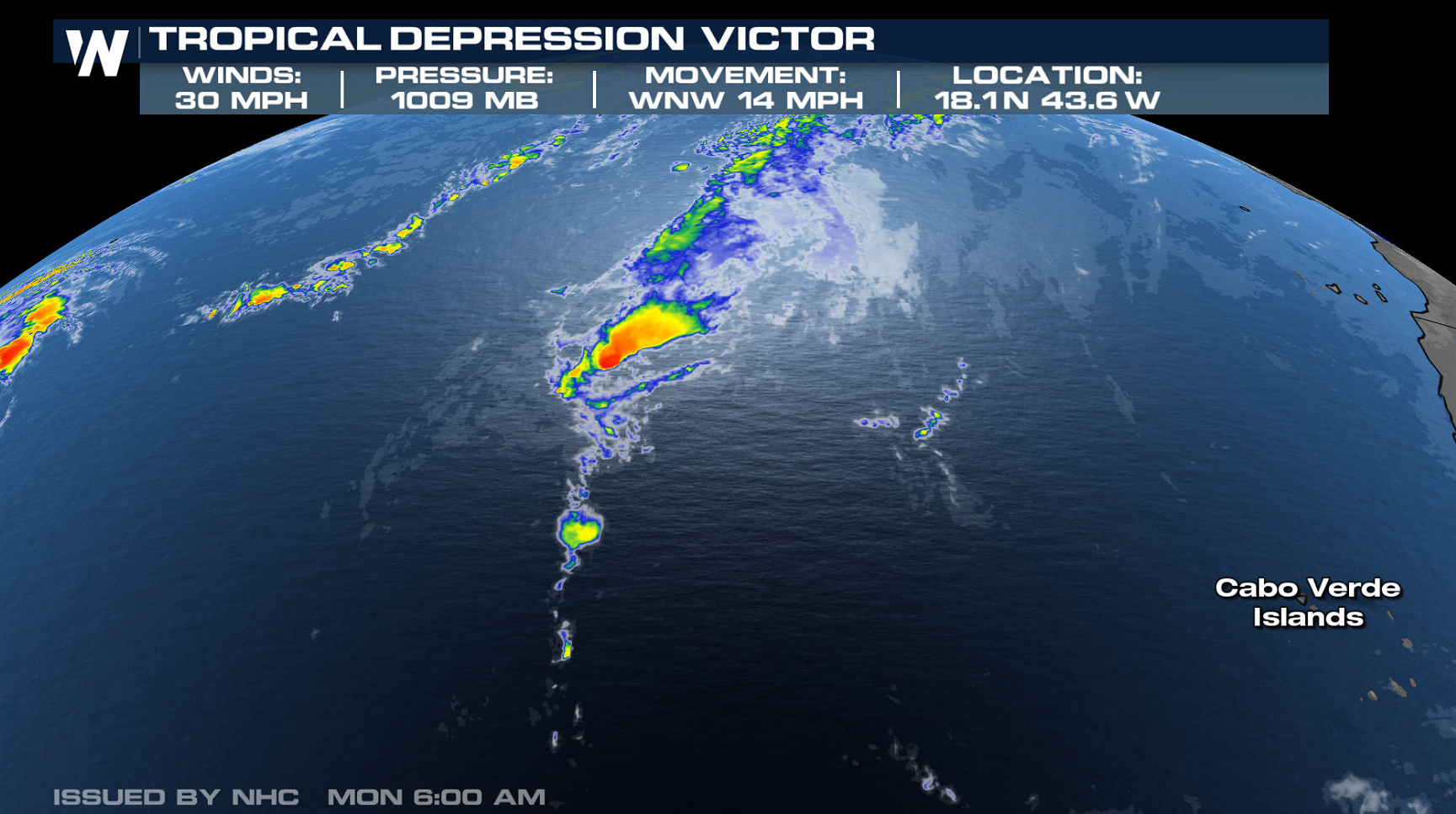 The storm is expected to move northwest over the open Atlantic while weakening further. Victor could become a remnant low in the next 24 hours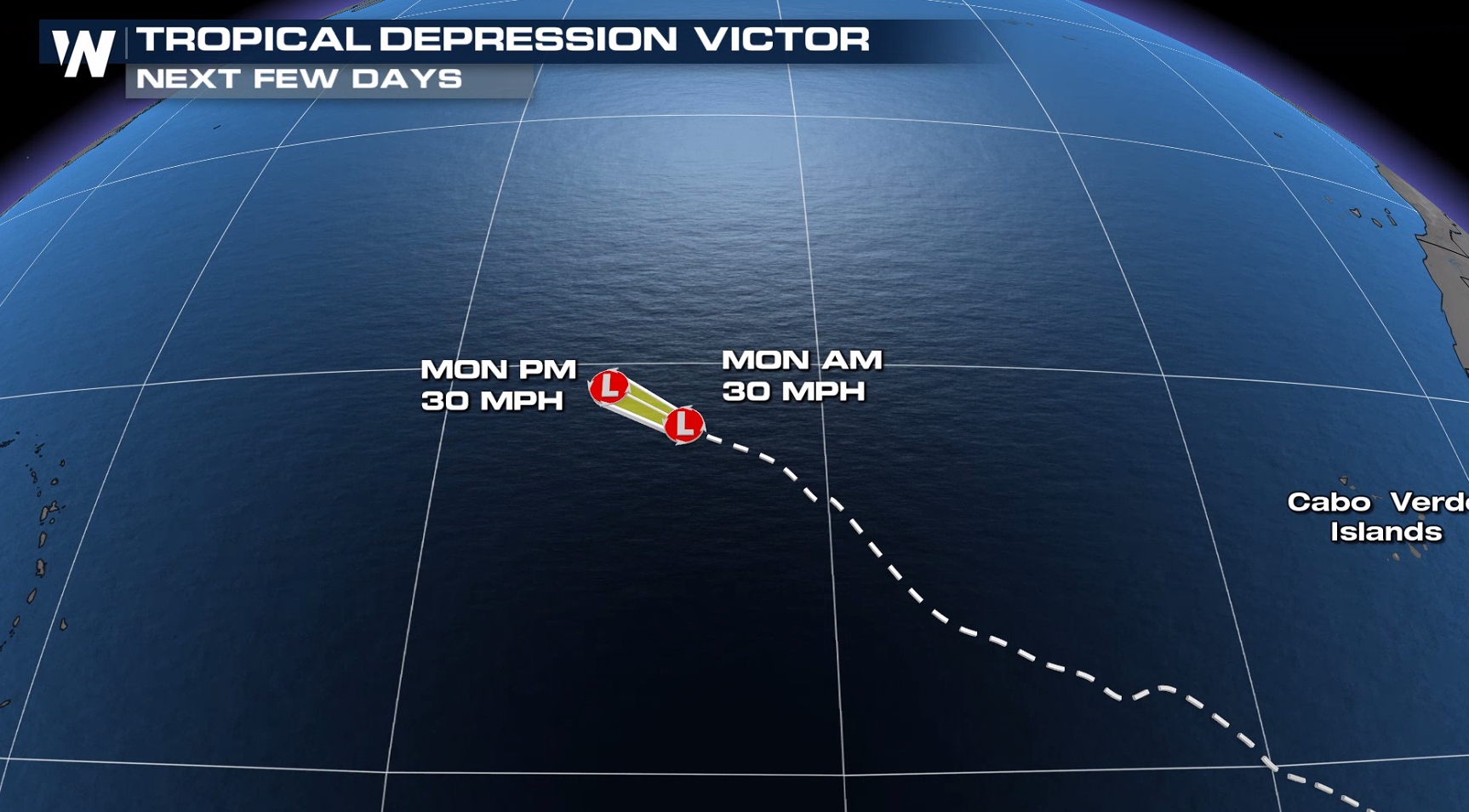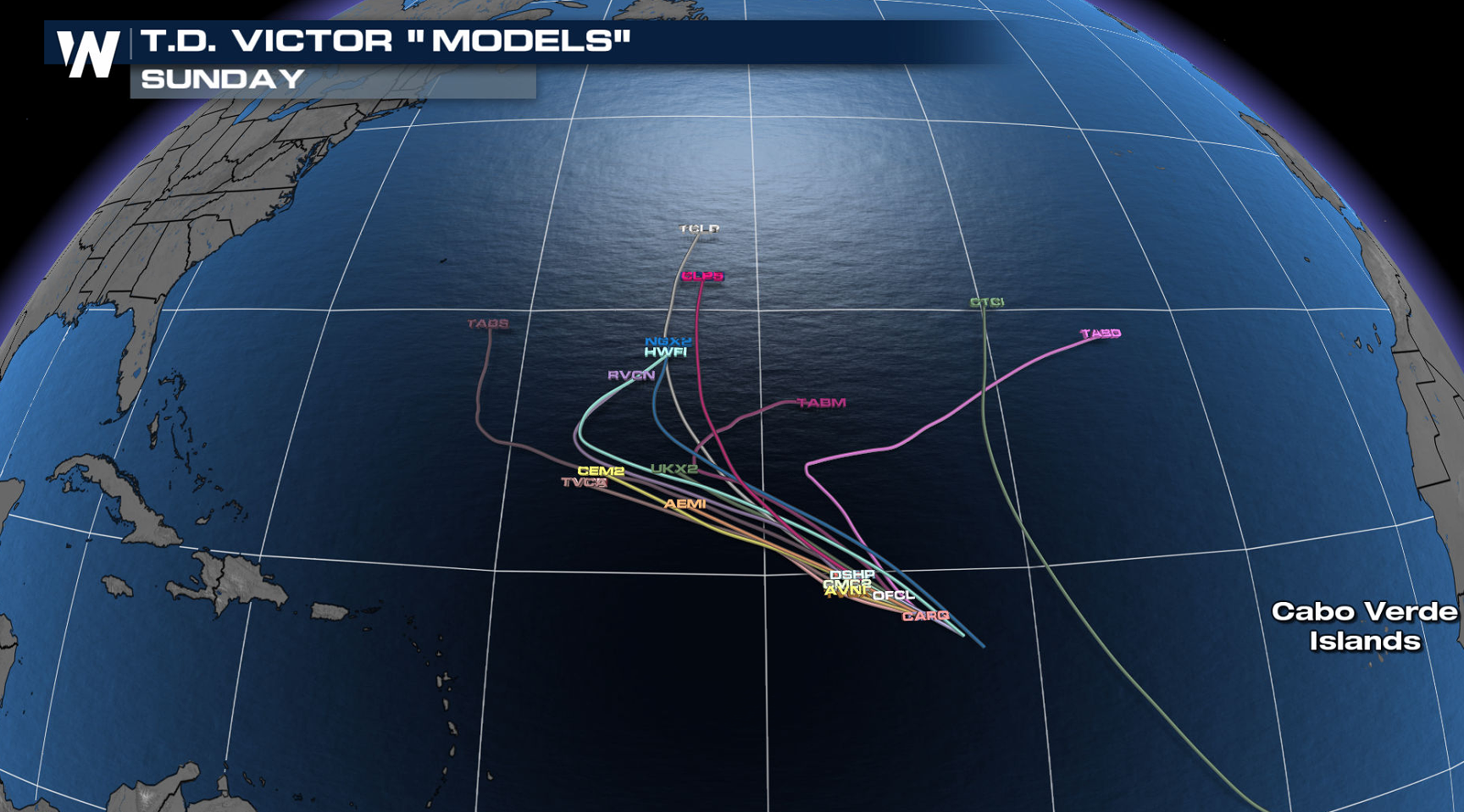 Because Victor is now named, this leaves only one name (Wanda) left on the 2021 Atlantic Hurricane season name list.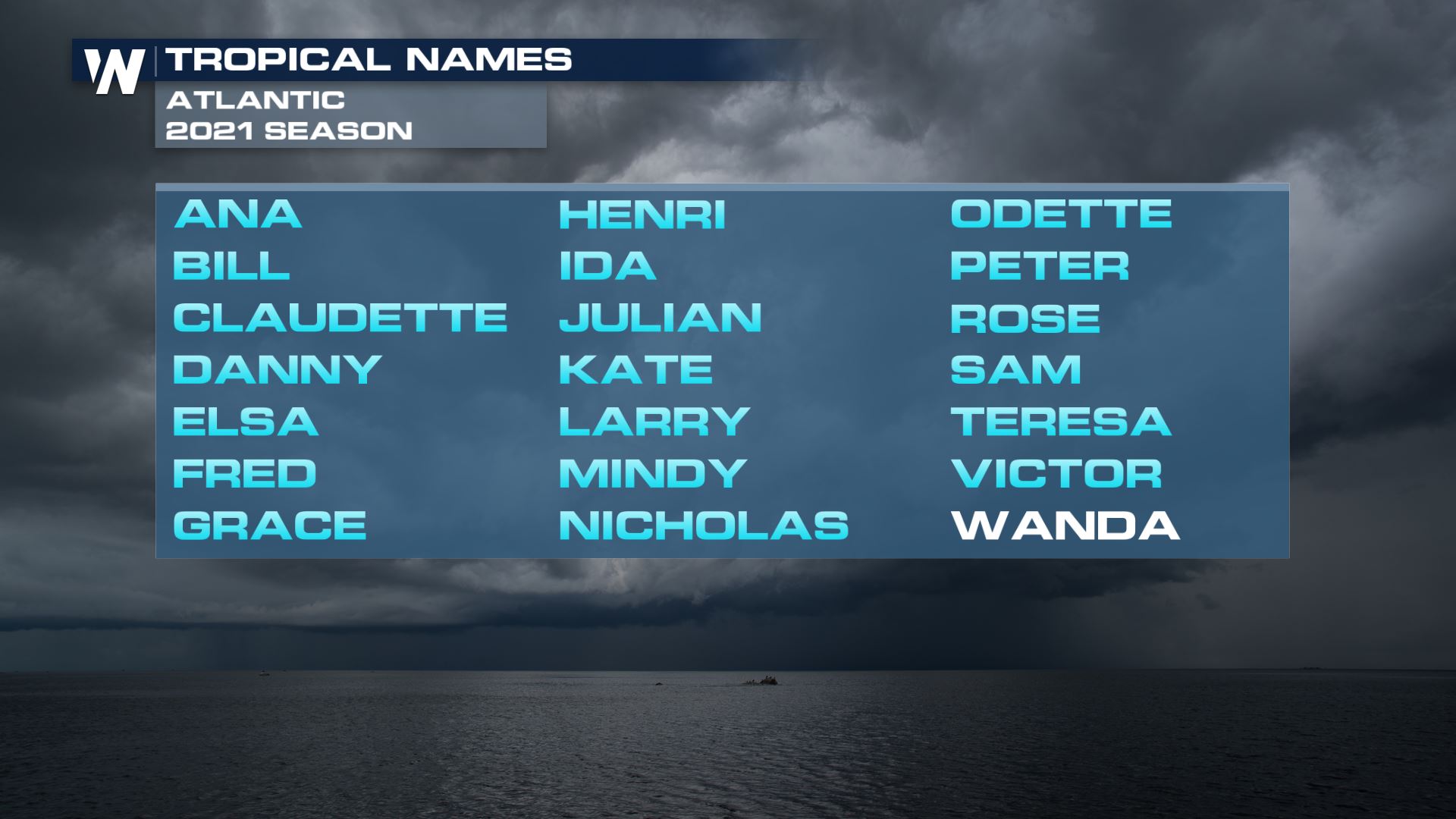 There is a list of additional names that we will move into if more than 20 storms become named this season.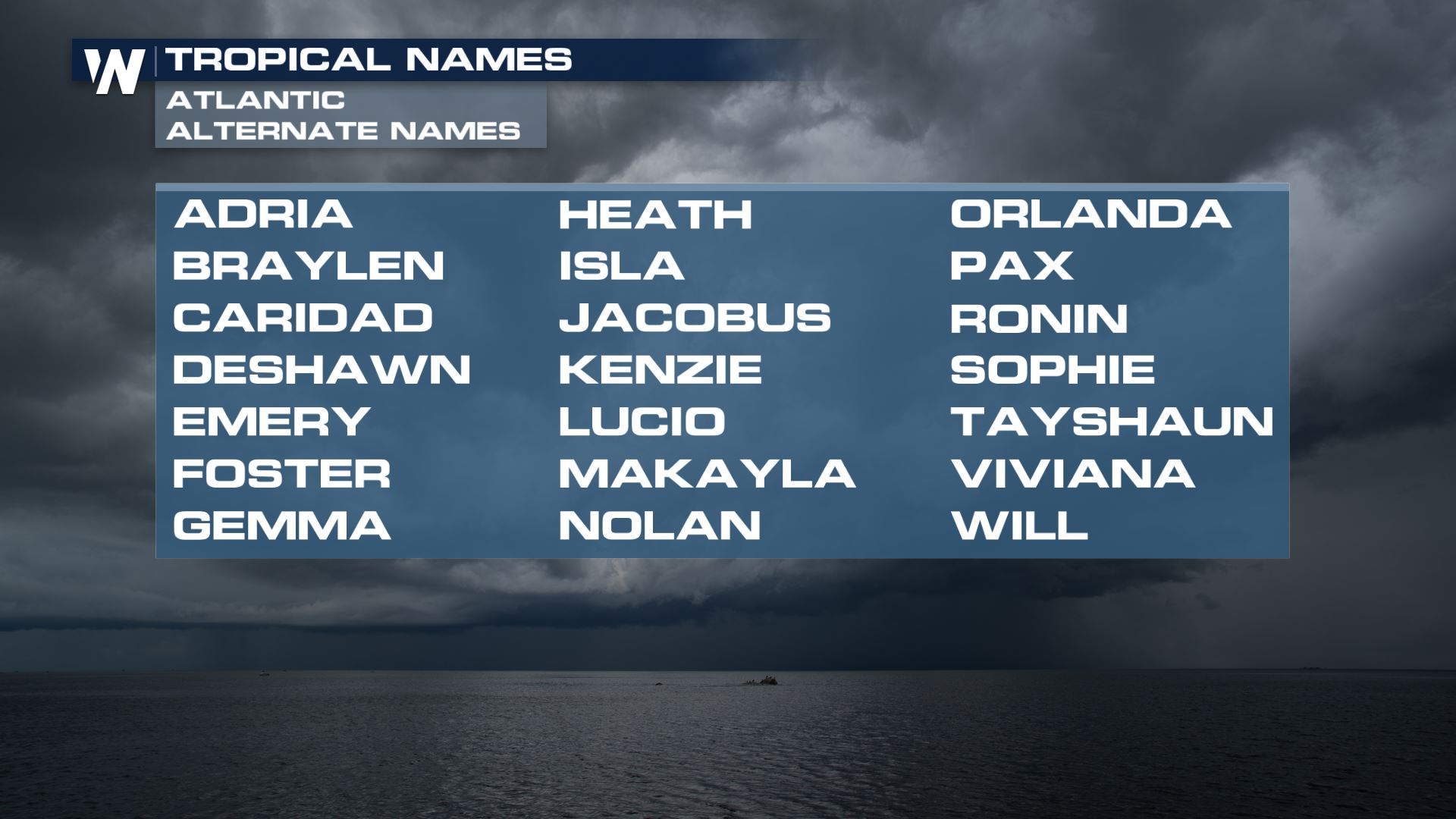 As we head into the first few weeks of October. Climatology tells us that most storms during October form in the Caribbean and move to the northeast. However, this is just a guide and doesn't determine the track of each individual storm.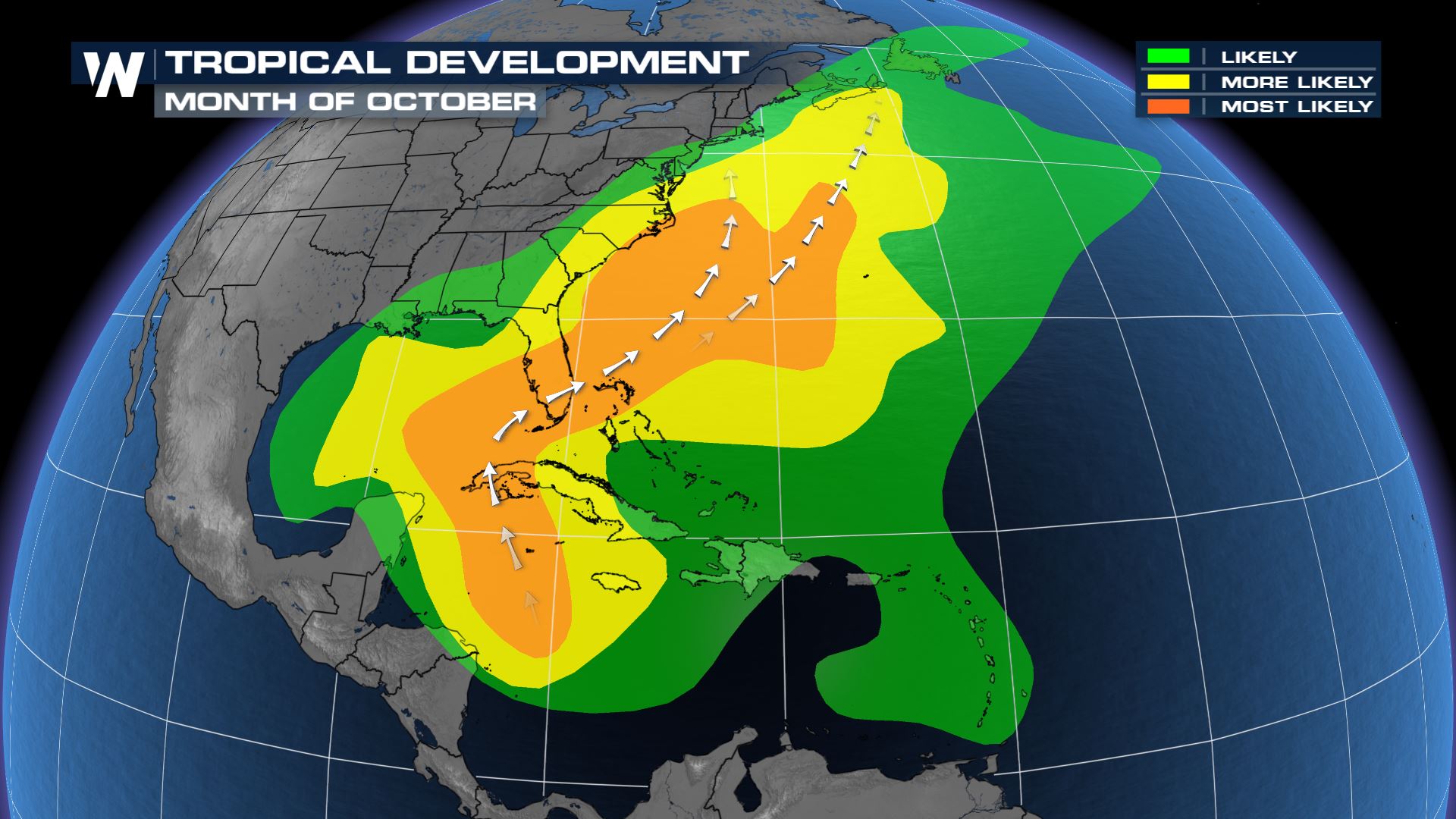 There are still 2 full months of Atlantic Hurricane Season to get through with more storms anticipated! The 2021 season has already been above average for named storms. This year, the National Hurricane Center has increased the average number of named storms to 14 for the last 30 year average.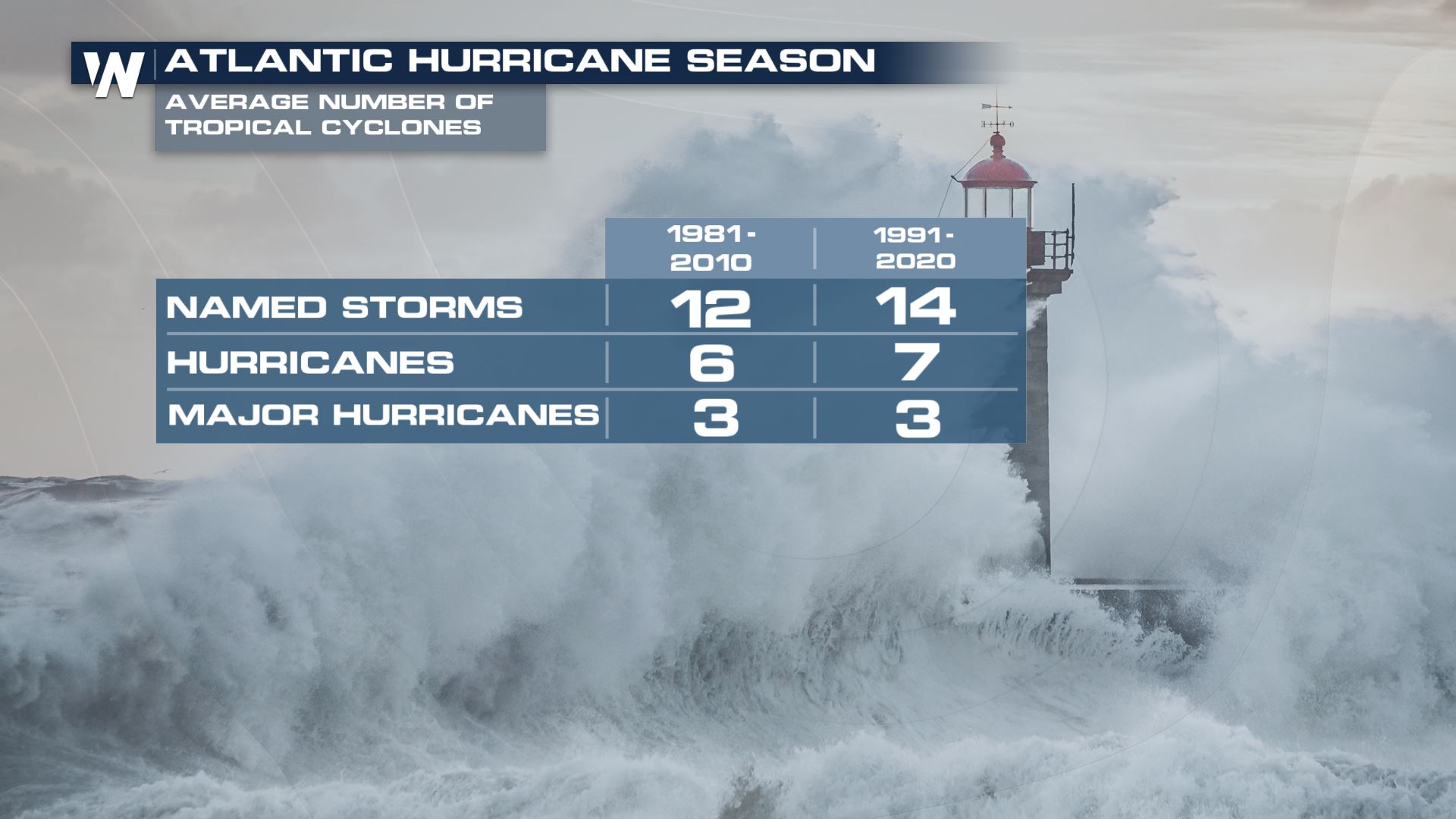 Tropical Wave
There is an area north of the Bahamas that has a low chance of tropical development over the next several days. In 5 days, there is only a 10% chance it will become a tropical system as upper level winds are unfavorable. Right now this is just a disorganized area of cloudiness and showers.
Stay with WeatherNation as we bring you the latest on storms brewing in the Atlantic and Pacific.