Most of Texas' largest cities on Tuesday were colder than...Alaska. That's right, high temperatures in the 40s and low 50s in places like Dallas, San Antonio and Austin, Texas on Tuesday roughly matched what Alaska's two largest cities saw on Tuesday. Anchorage had topped out at 53° as of midday Tuesday local time, higher than Dallas' 48° high as of mid-afternoon Tuesday. For Texas, these temperatures are 30°+ below average - while closer to 10°-15° above the norm in Alaska.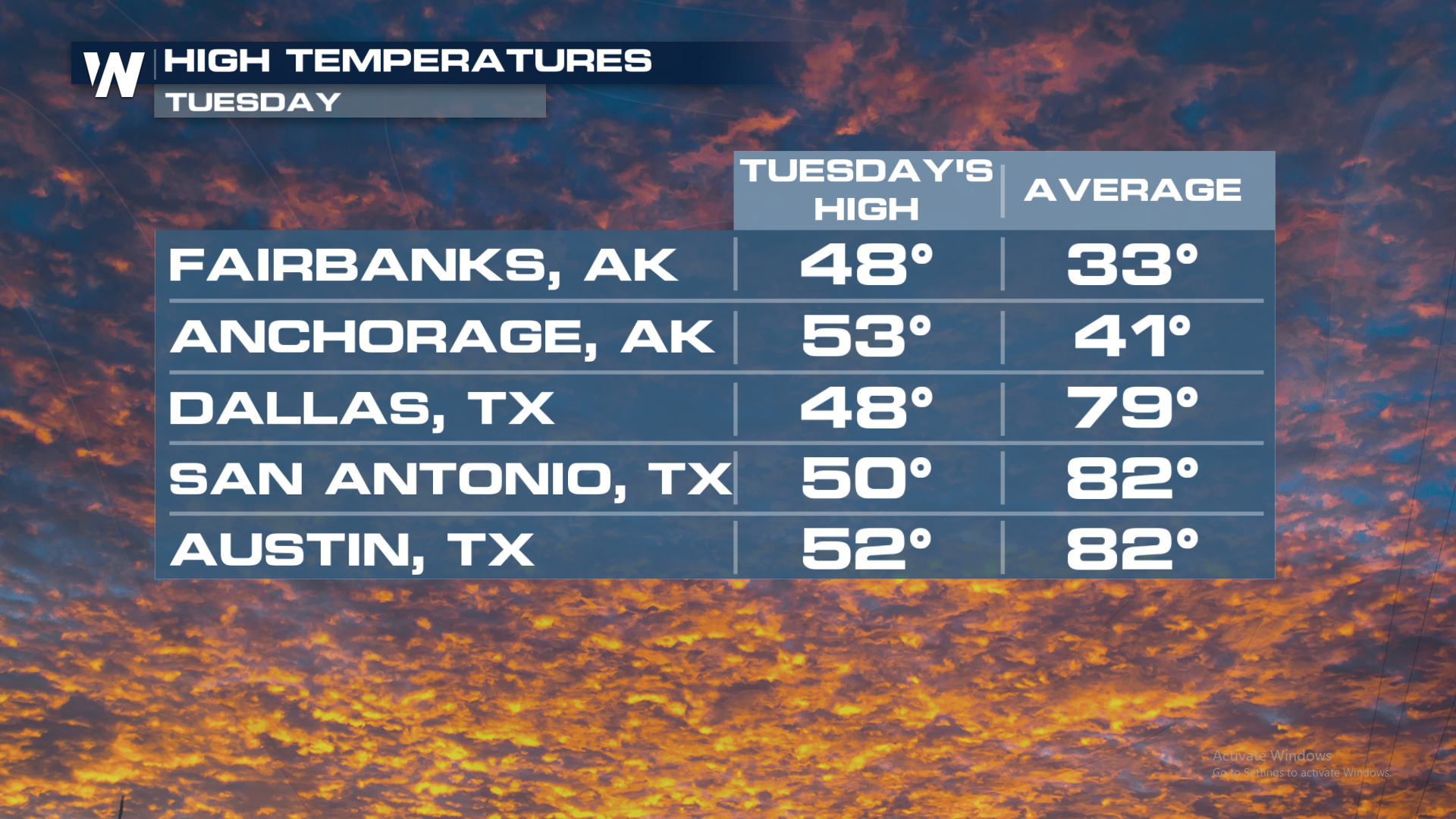 Ironically, rainy and unsettled weather is partially responsible for both locations with drastic differences in temperatures compared to their norms. For Texas, a powerful cold front pushed through on Sunday and Monday, dropping temperatures initially, and that frontal system has stalled out over Texas. That's led to repeated bouts of heavy rain and unseasonably chilly temperatures for the Lone Star State. For Alaska, a strong storm system moving in from the Gulf of Alaska has drawn up warmer air and rainfall for places like Anchorage and Fairbanks,
with rain showers accompanying the warmer-than-normal temperatures in the Last Frontier
. The flooding associated with the cold, unfortunately, led to a bridge collapse on the Llano River in Kingsland, Texas.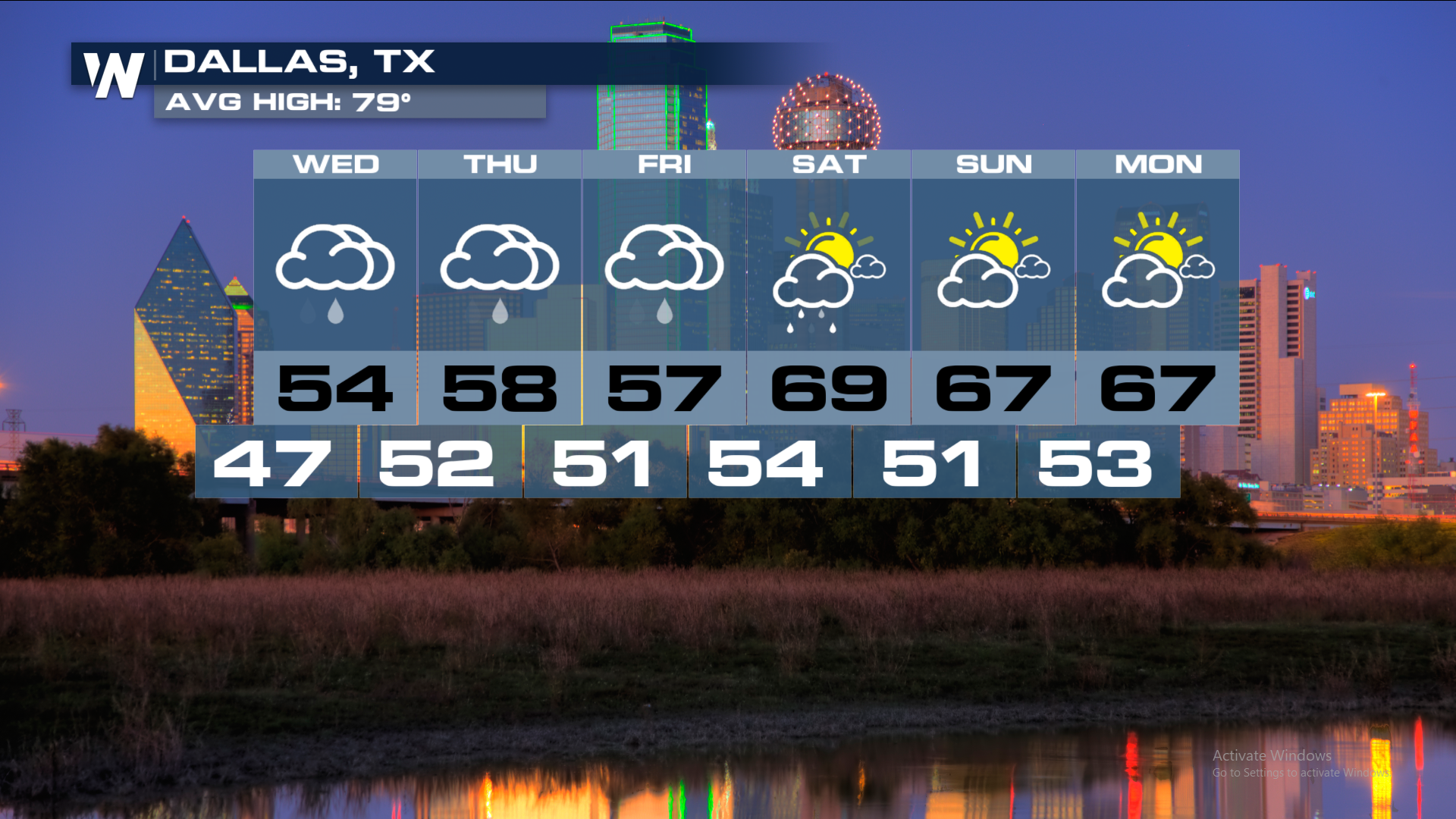 Stay with WeatherNation for the latest on the cold and the rain in Texas over the next few days. For WeatherNation: Meteorologist
Chris Bianchi