Not everyone will see near record warmth on Tuesday, but if you are on the plains east of the Rockies from Cheyenne, Wyoming south through New Mexico be ready for T-shirt type temperatures Tuesday afternoon.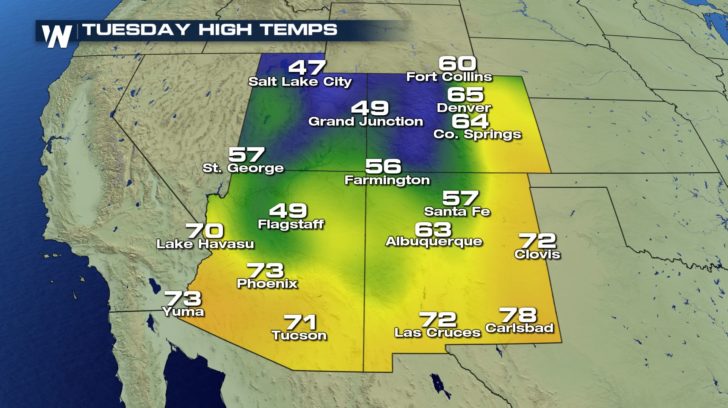 The wind flow aloft across the Rocky Mountains will turn from westerly to southwesterly ahead of a cold front moving in from the west bringing a setup for a warm day east of the Rockies.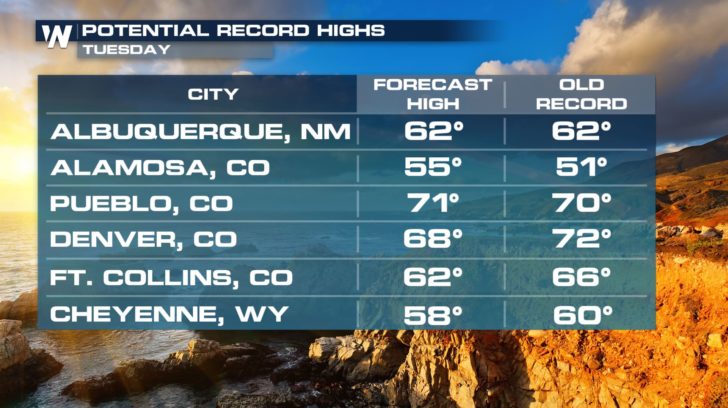 Breezy conditions tonight, along the I-25 corridor will keep things a bit warmer tonight giving us a warm start to the day on Tuesday.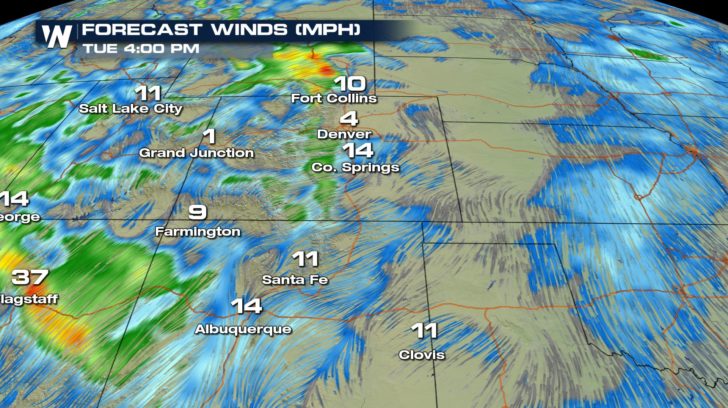 Tuesday afternoon with a southwesterly wind aloft and a southerly wind at the surface temperatures in Pueblo, Alamosa and Albuquerque, could set new records before slightly cooler temperatures Wednesday and Thursday.