A persistent Arctic lobe of low pressure, or a piece of the Arctic vortex, has been generally spinning around Quebec and Ontario through the first two weeks of May. This has been one of the main reasons for the chilly air that's persistently being ushered into the Lower 48 east of the Rockies. Buffalo isn't the only location experiencing days of below average temperatures. Temperatures have been below average for most of May for the Northeast, with several mornings in a row of frost and freeze advisories.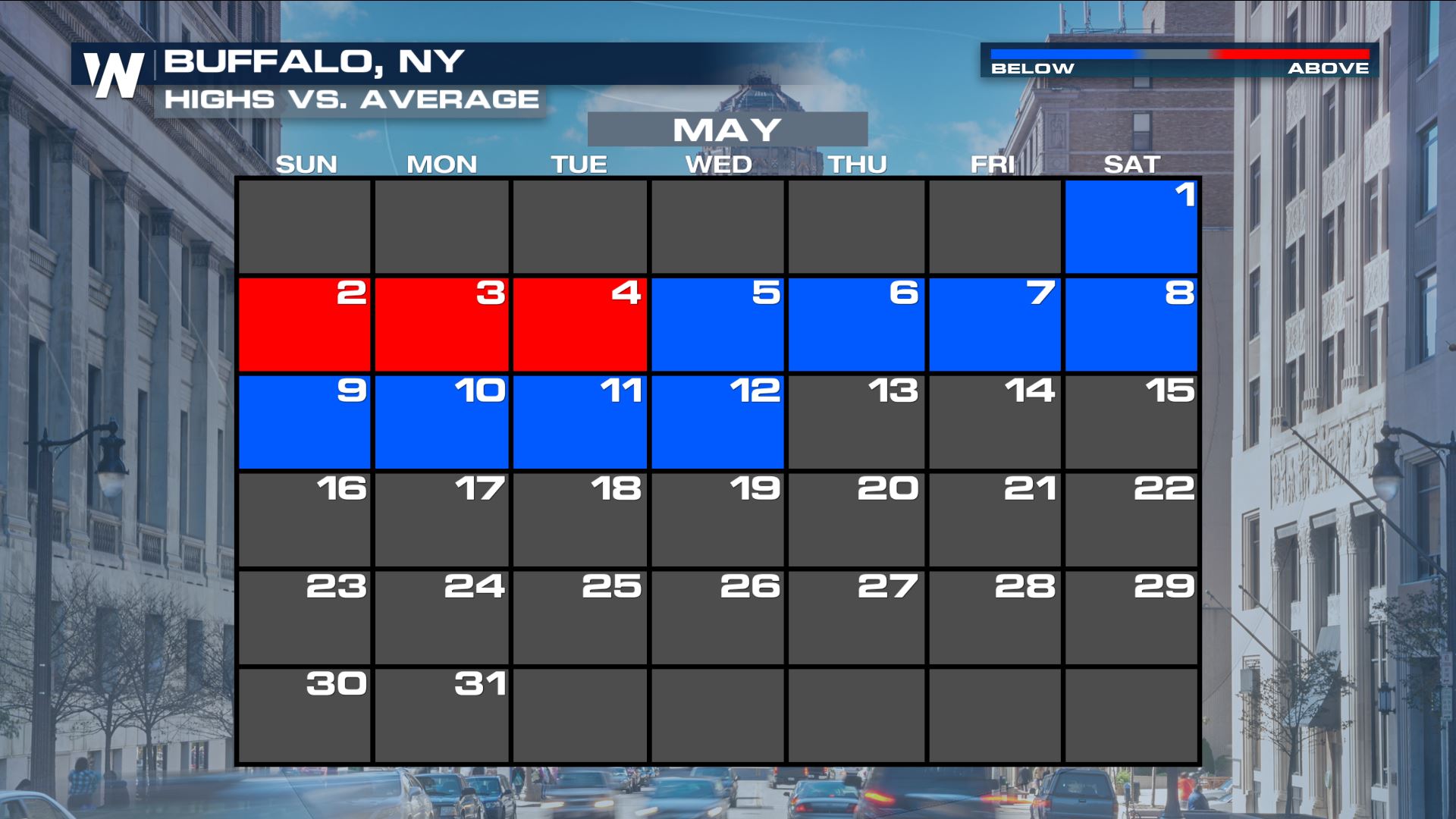 This area of low pressure will be starting to move away from the United States tomorrow. This means that temperatures will gradually start to  moderate! Mornings and afternoons will return to near average, and the overall outlook through the middle of May features high chances of above average temperatures. The warmup will really get going on Saturday.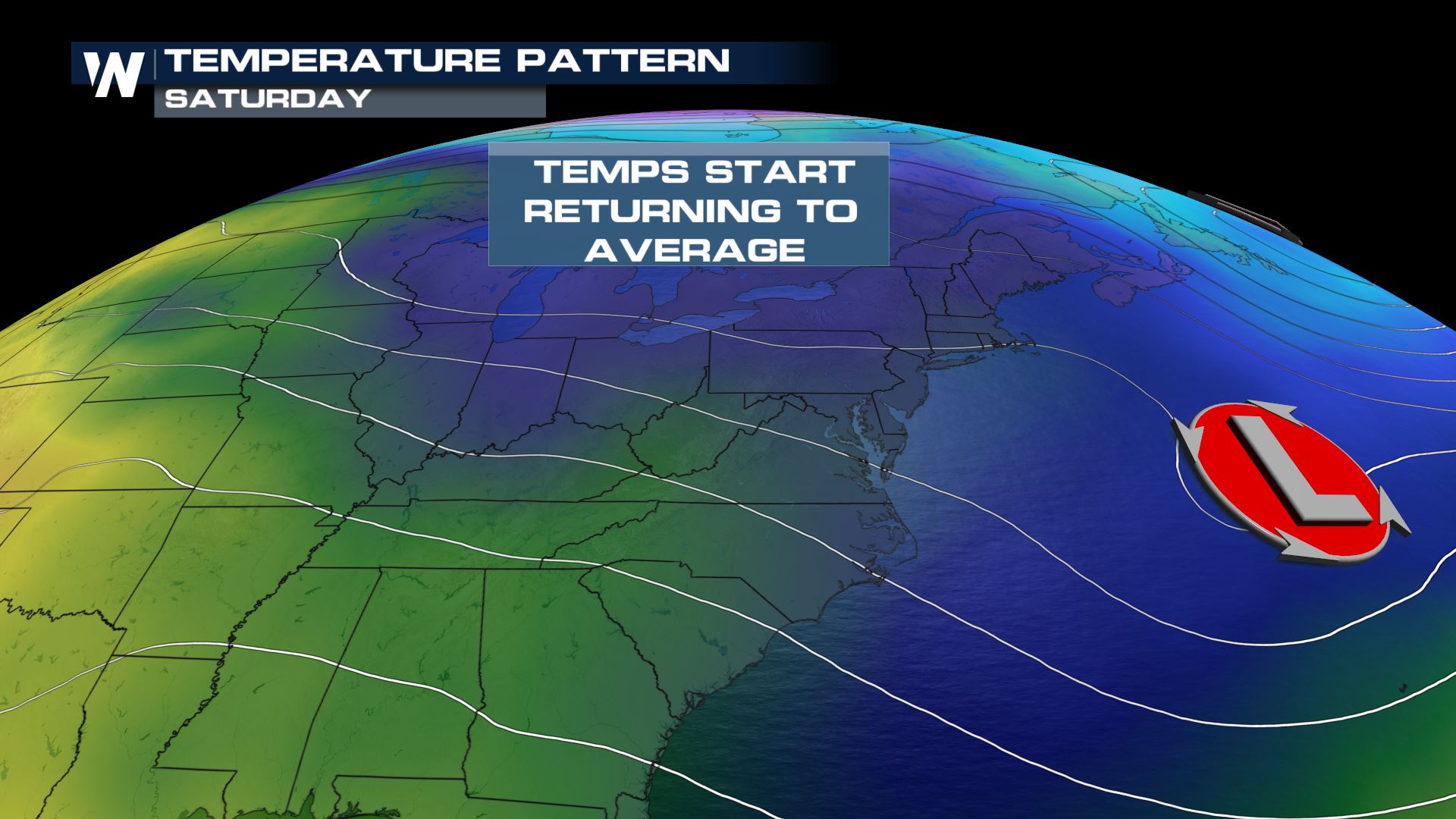 Check out the temperature trend for the next several days for the Ohio Valley, Southeast and Northeast. While temperatures still won't quite be to average for Louisville and Atlanta by Saturday, it will still be considerably warmer than the last several days and much closer to average temperatures for this time of year.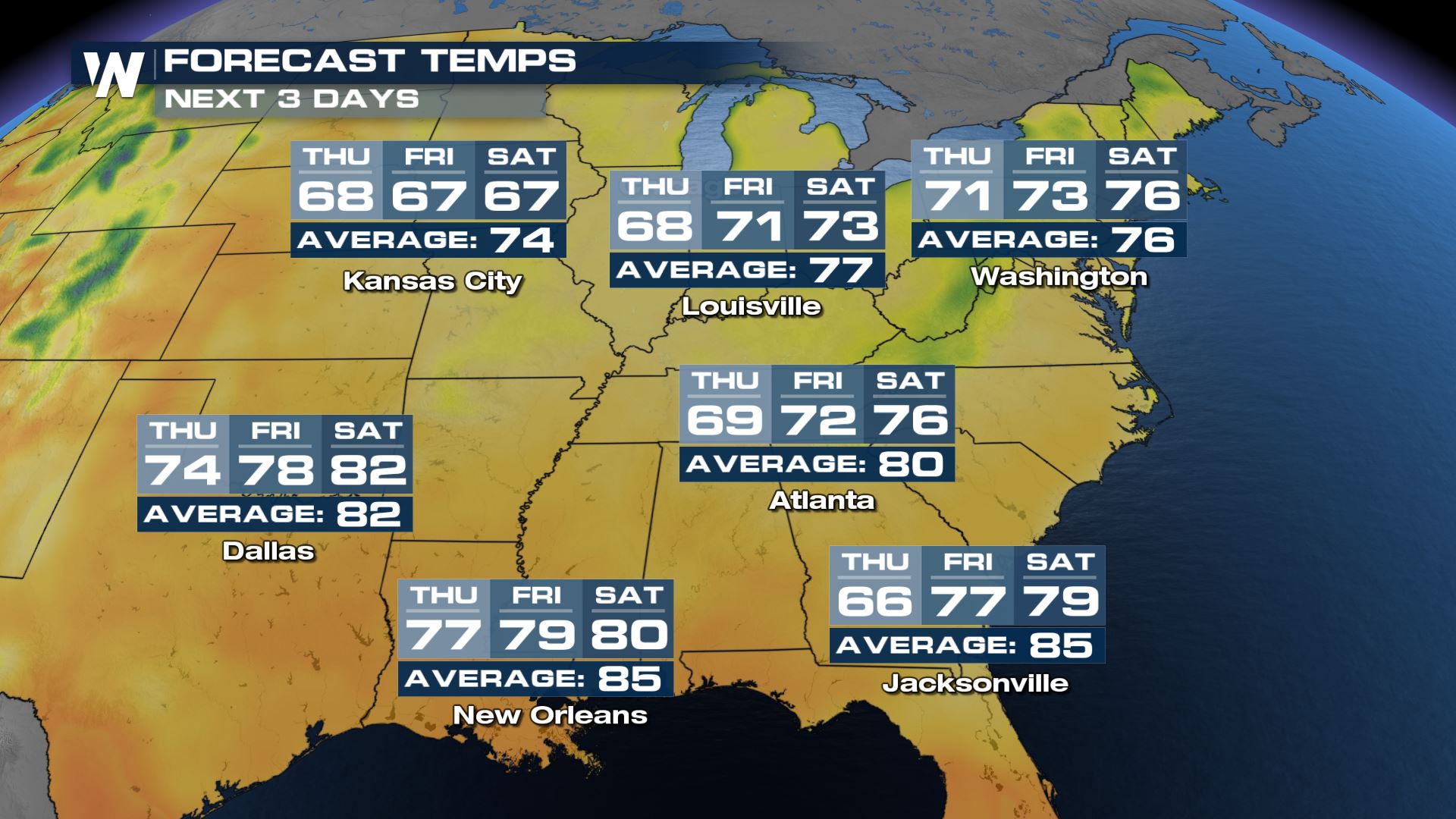 Warm air is pushing in behind the departing low pressure system as a ridge of high pressure builds in the Southwest U.S. This ridge pushes down on the air and heats it up. As the moves into the southern plains the warm air will follow.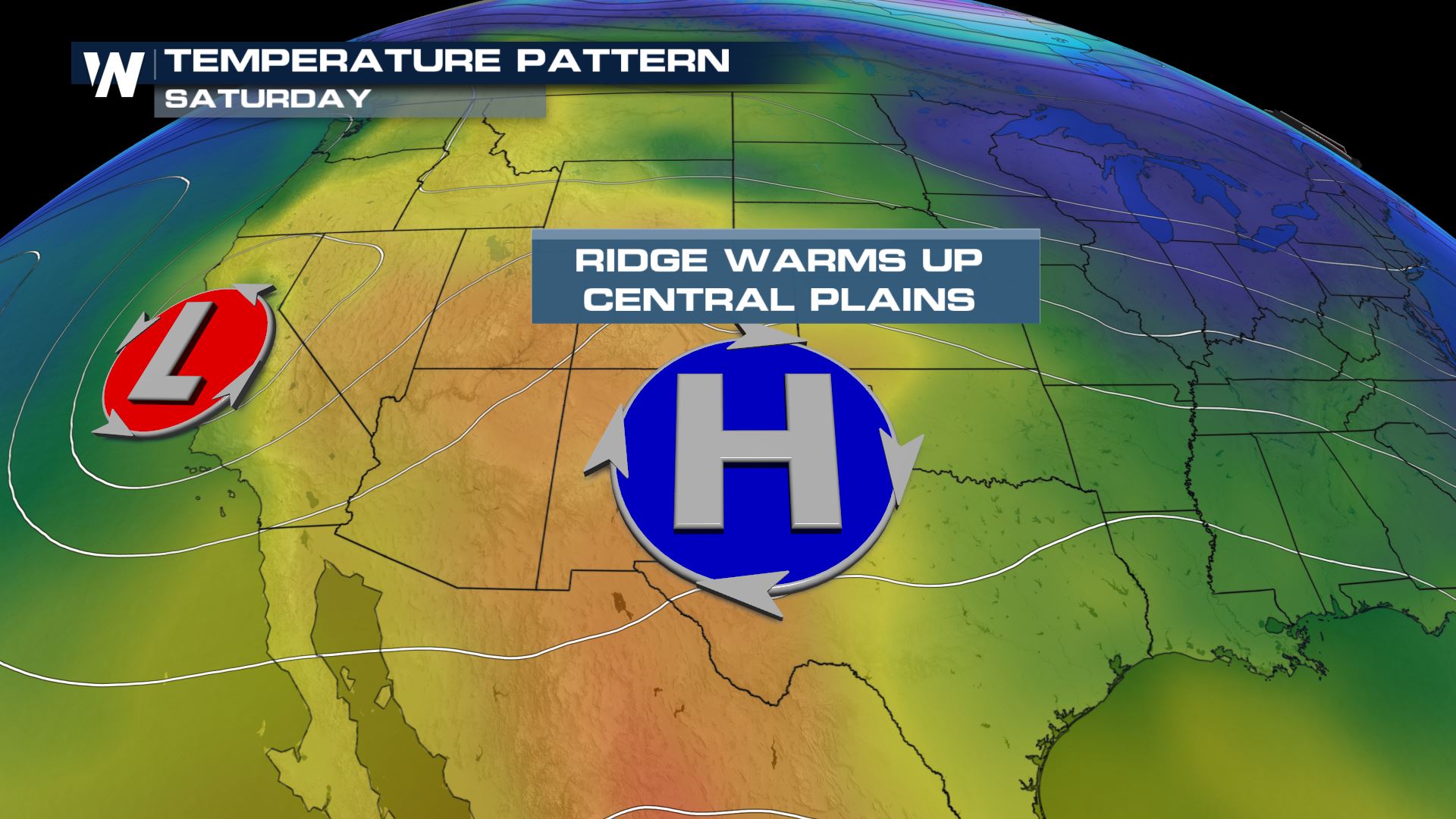 The Desert Southwest will heat up the most, with many locations more than 10 degrees above average. Salt Lake City stays in the 80s through Saturday while Phoenix will be near triple digits each day. Albuquerque's temperatures will rise to near 90° by Saturday. The warm temperatures aren't quite as dramatic for places like Denver, but highs stay above average through the weekend.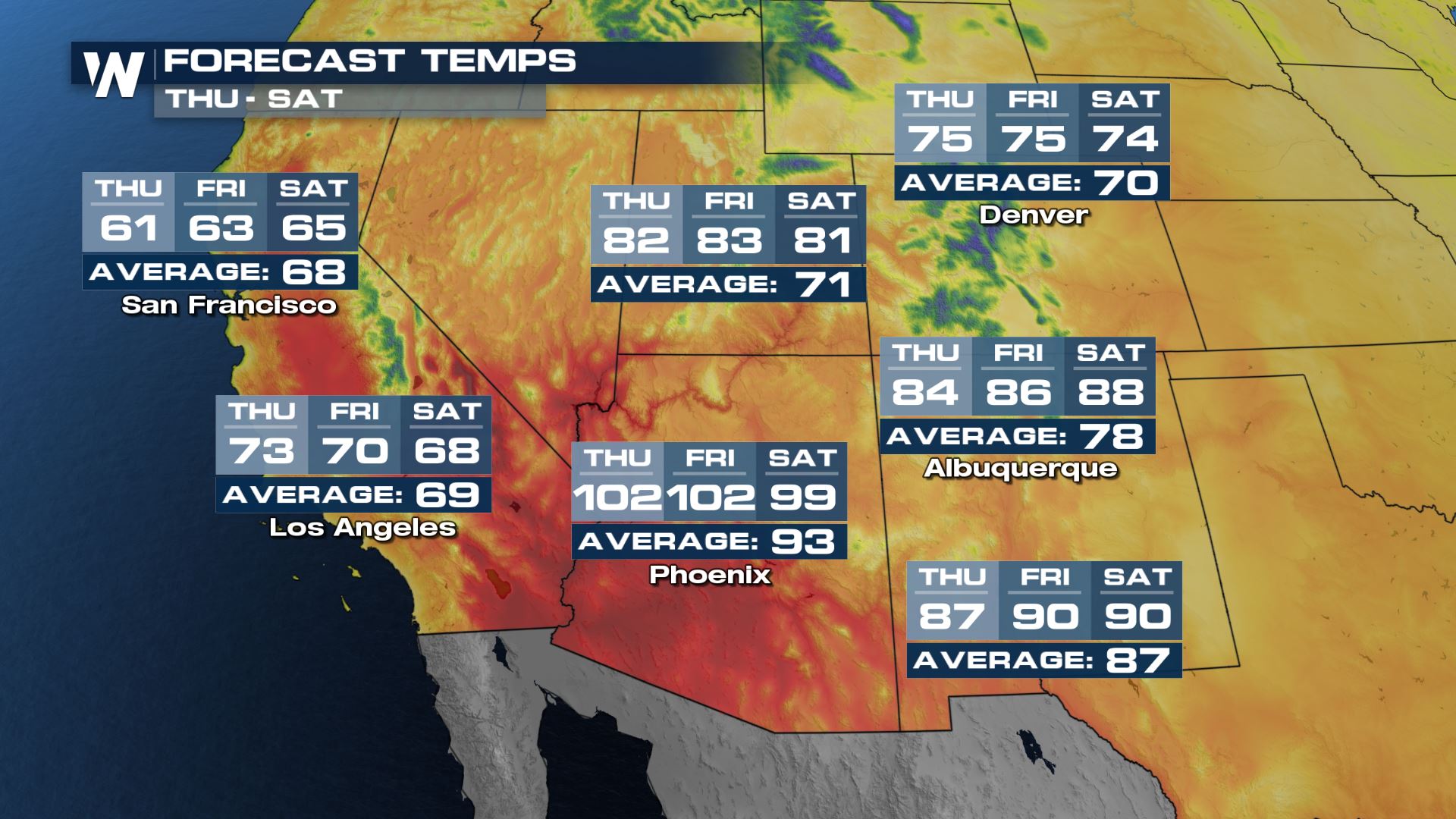 The warmer temperatures flow into the Plains as the high pressure migrates east. The warm air also comes with a surge of moisture, which keeps isolated to scattered severe storms in the forecast through Saturday. That's another of our top weather headlines, so stay tuned for more details!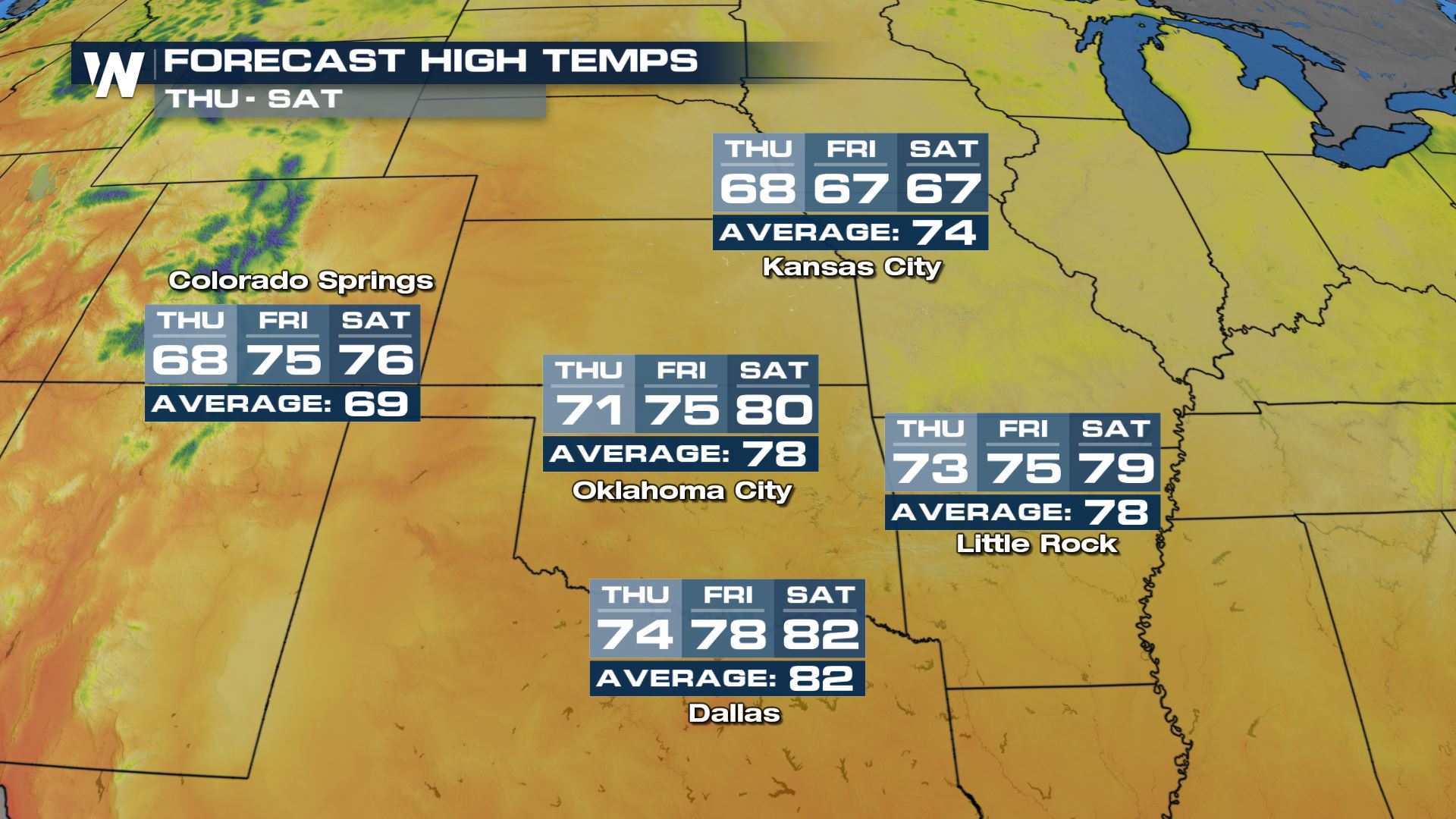 If you're a fan of the warmer weather, you're in luck! The national temperature outlook for May 21-27 features high chances for above average temperatures for much of the country.
Darker colors indicate higher confidence levels in temperatures staying above average during that time. Coastal Washington, Oregon and California are the only areas in the country expected to have below average temperatures. For all of your latest weather information, keep it logged into and refreshed with WeatherNation.