After a long stretch of frigid Arctic temperatures and rounds of winter precipitation, a warmer pattern is about to take hold for much of the southern US. Between February 12 and 17 over 3000 temperature records were broken across the nation. Most of these were record lows, but a few were record highs too.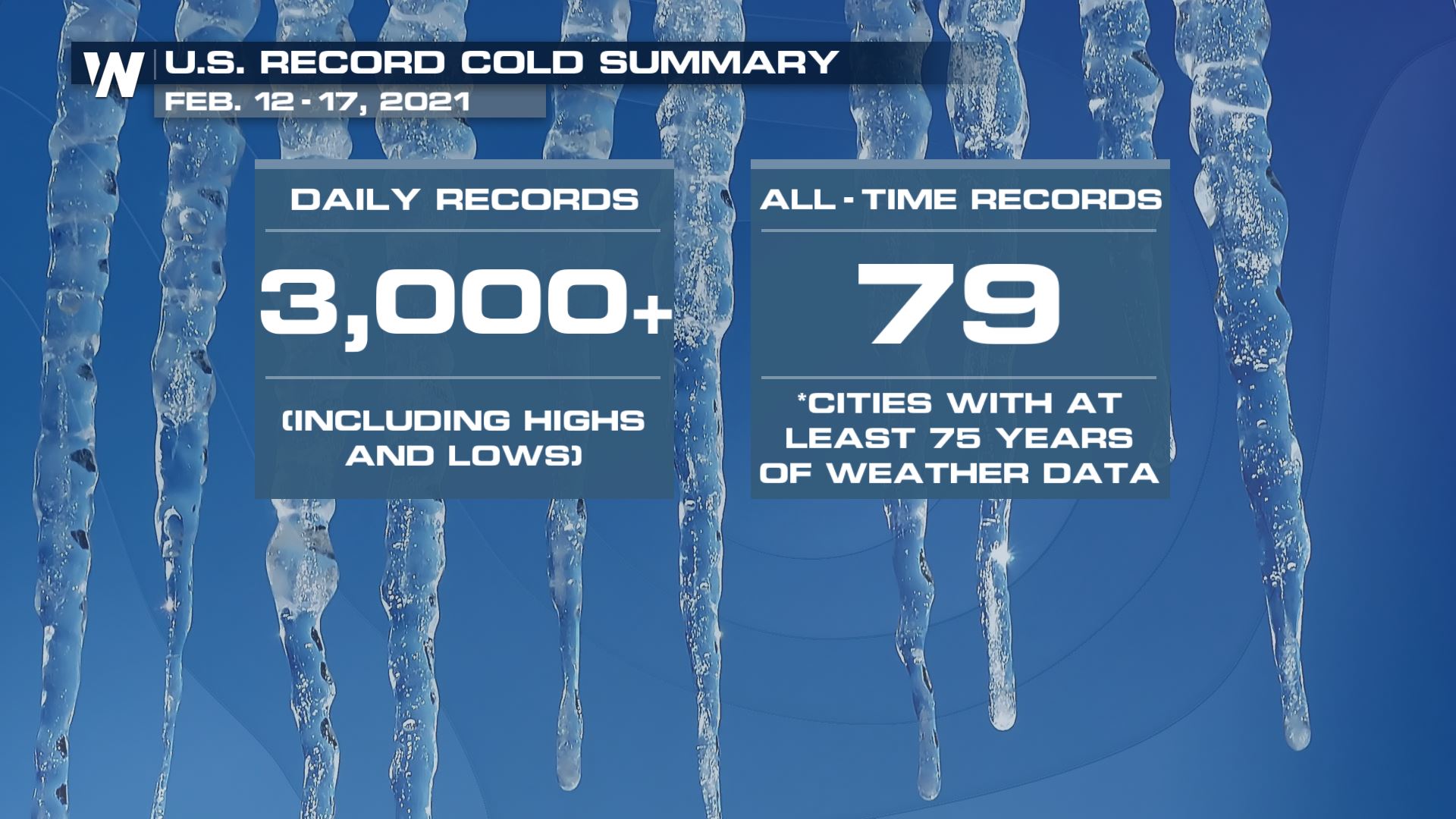 A surface high pressure will build into the southern Gulf of Mexico early this week. The return flow around the high along with the corresponding upper level ridge will promote warmer temperatures for much of the southern US.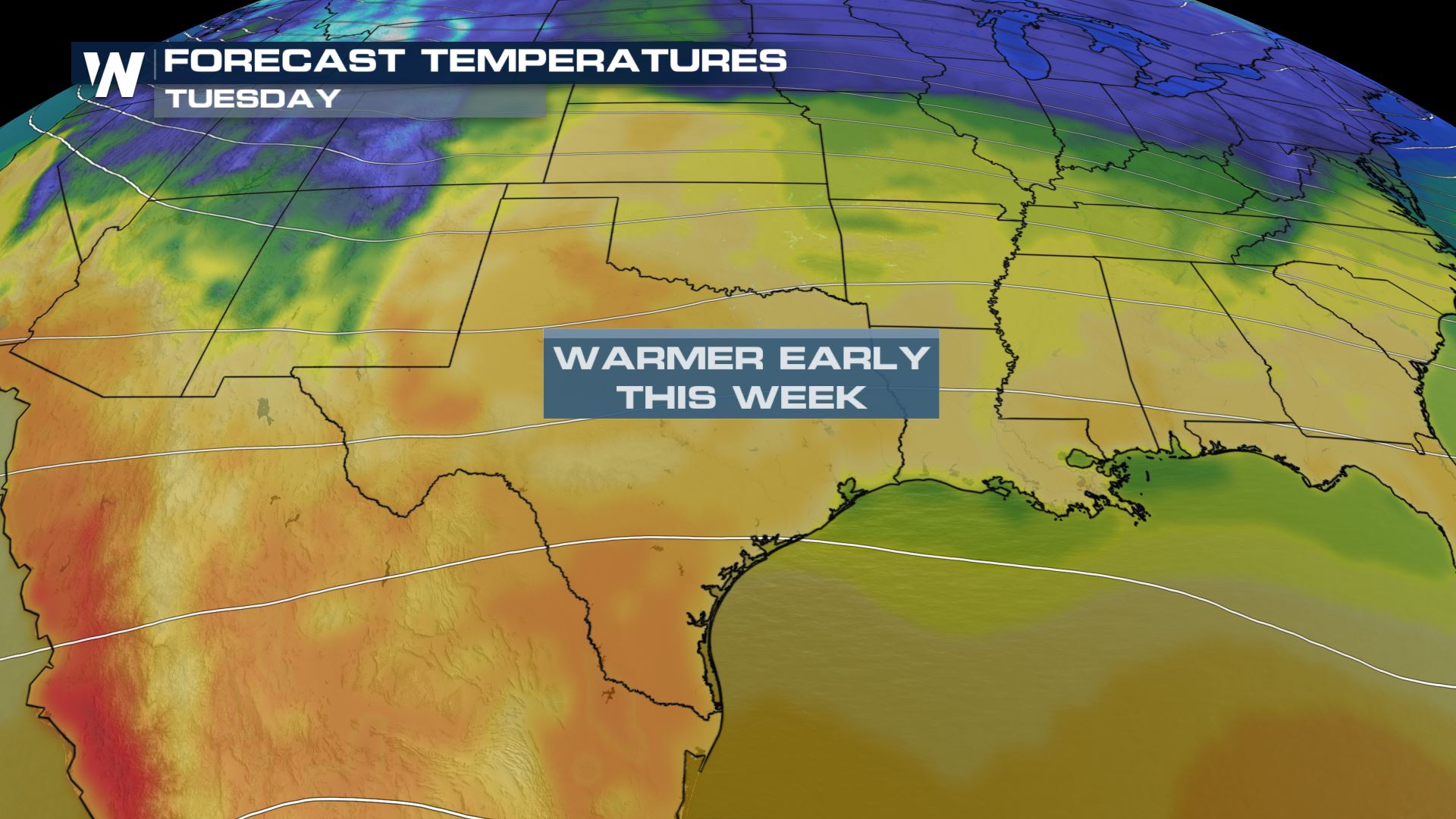 Oklahoma City finally hit 32° (freezing) February 19 after being below freezing since February 8. That's 11 days spent below freezing with several nights below 0° during that timeframe!  Monday morning temperatures will be chilly, but compared to the recent 'deep freeze' these morning low temperatures will seem rather 'tame'.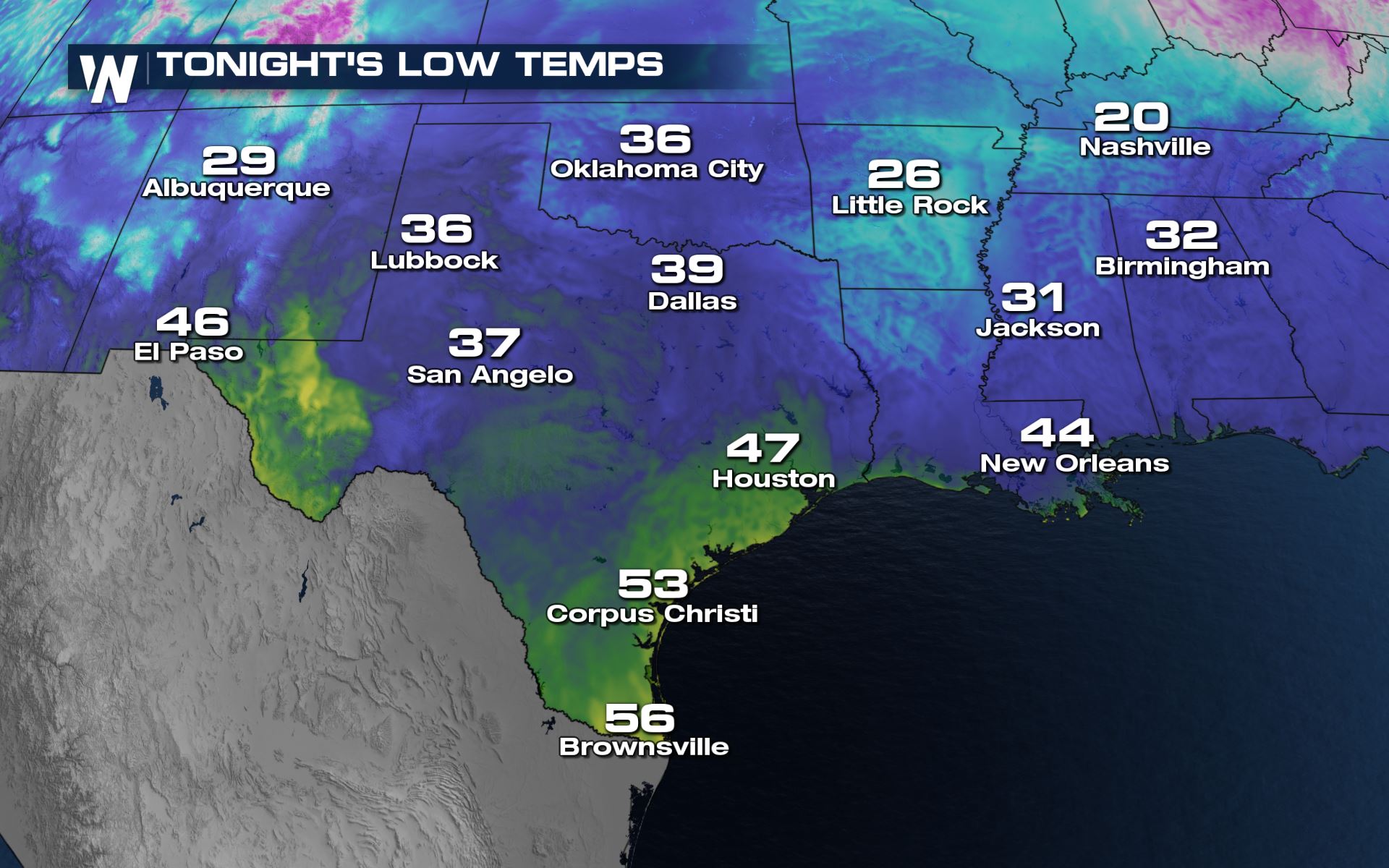 Are you ready?  High temperatures on Monday will break 60° in many locations from Oklahoma, Texas, to Louisiana!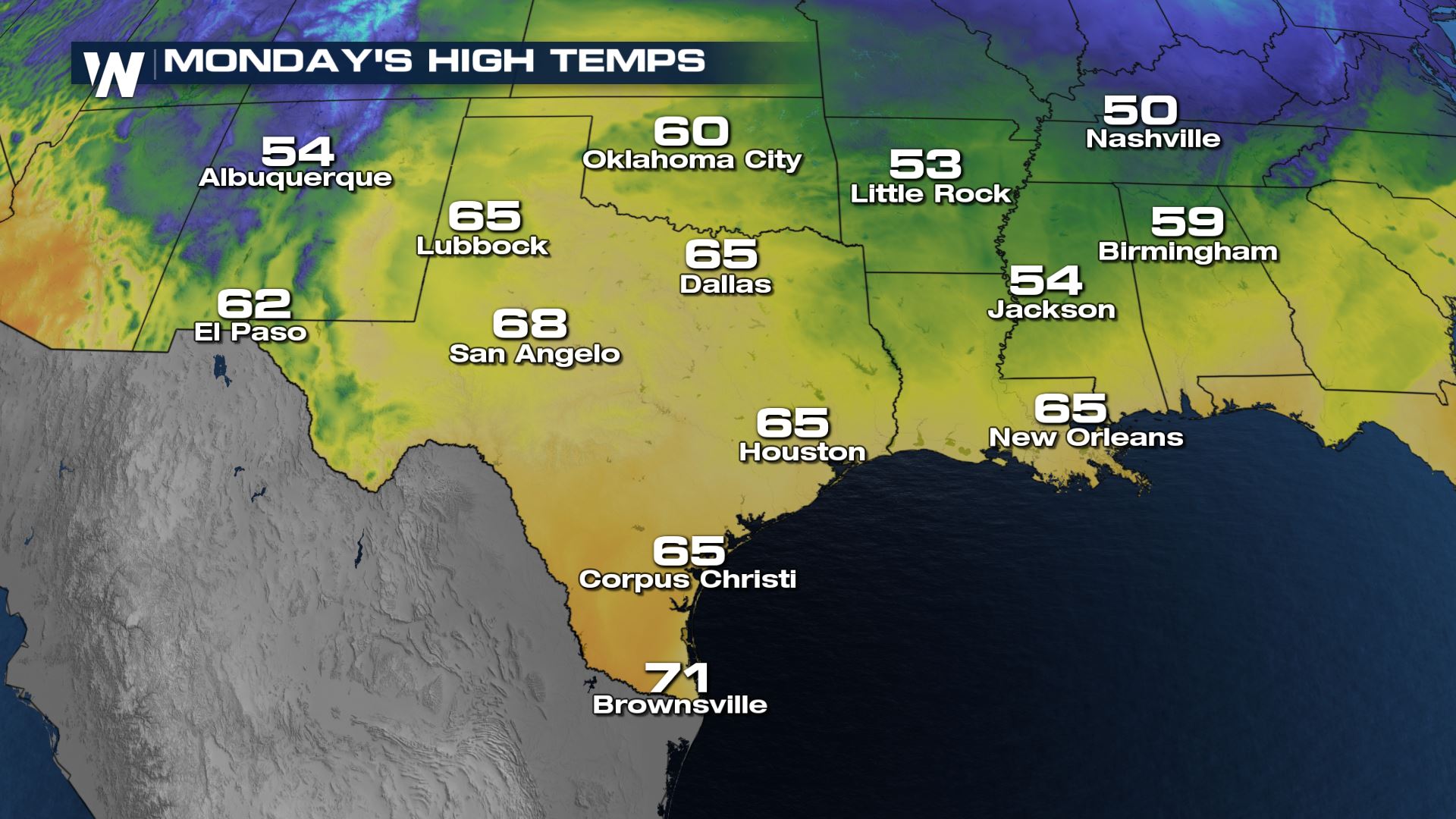 Temperatures will be rather mild the next couple of days, but another cold front will drop temps to below average, once again, to end the work week but won't be as frigid as this past arctic air mass.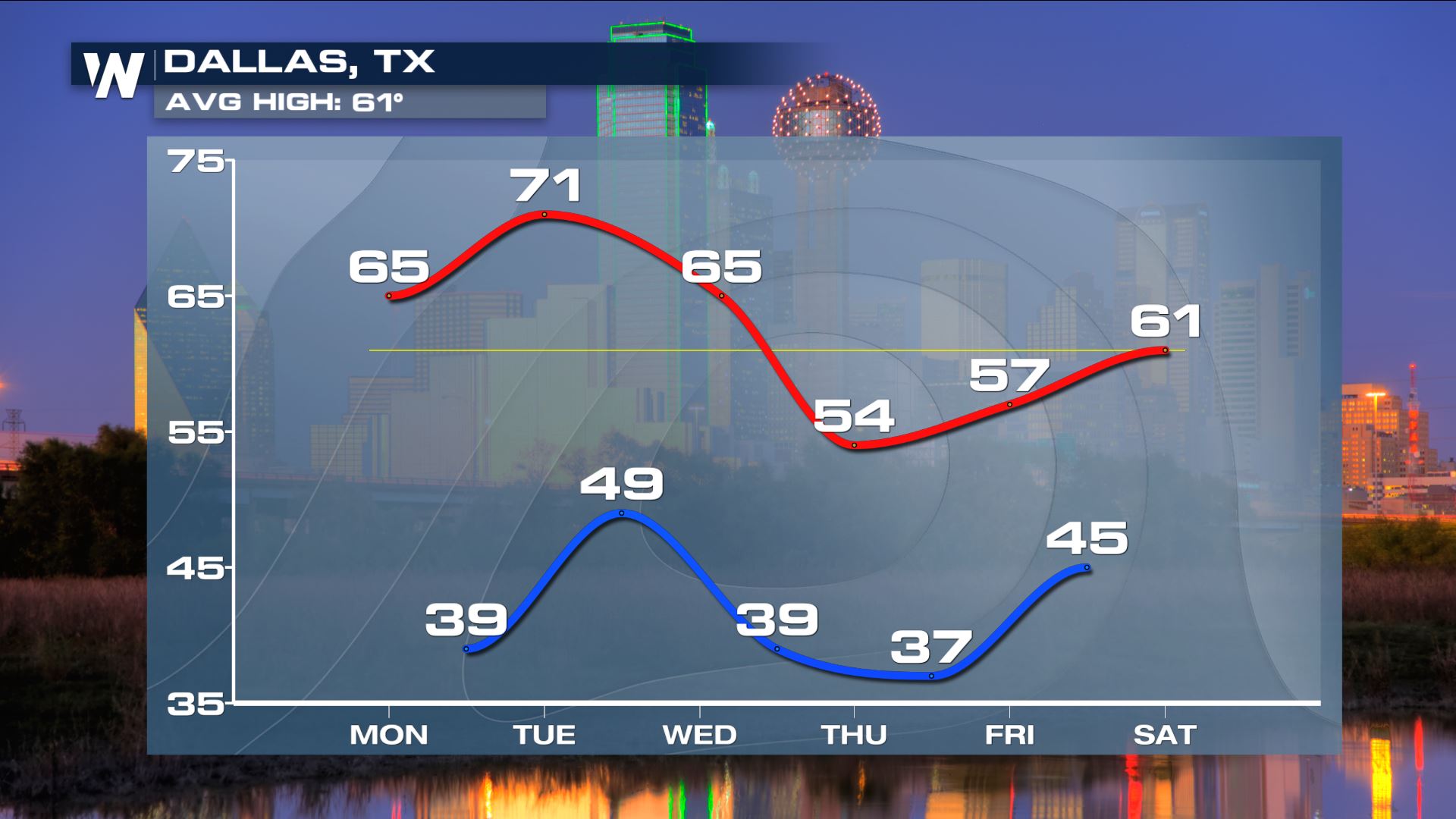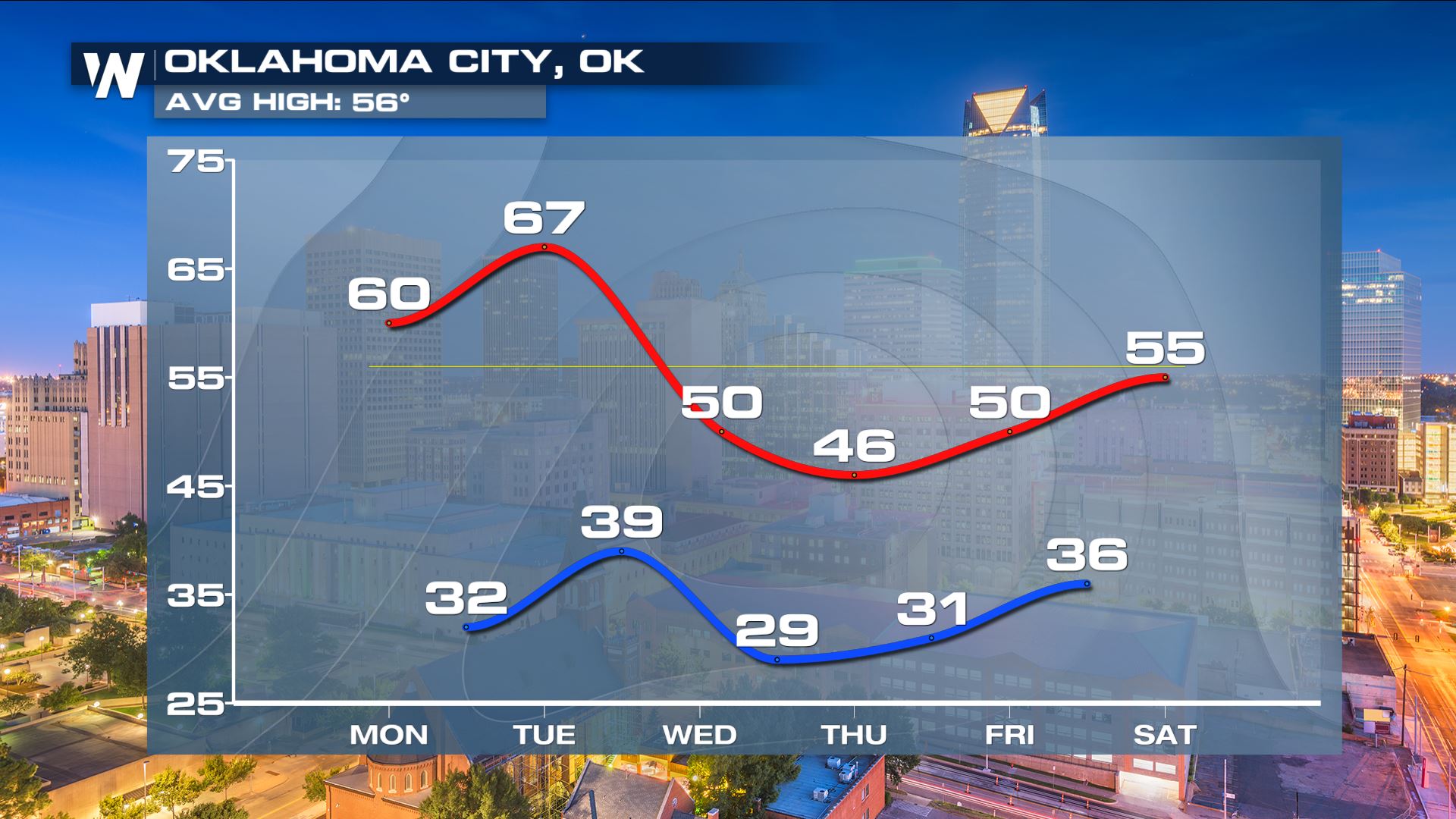 The first week of March may not come in quite like a 'lion' as the saying goes over the Southern Plains.  Temperatures are forecast to be just about average for the time of year.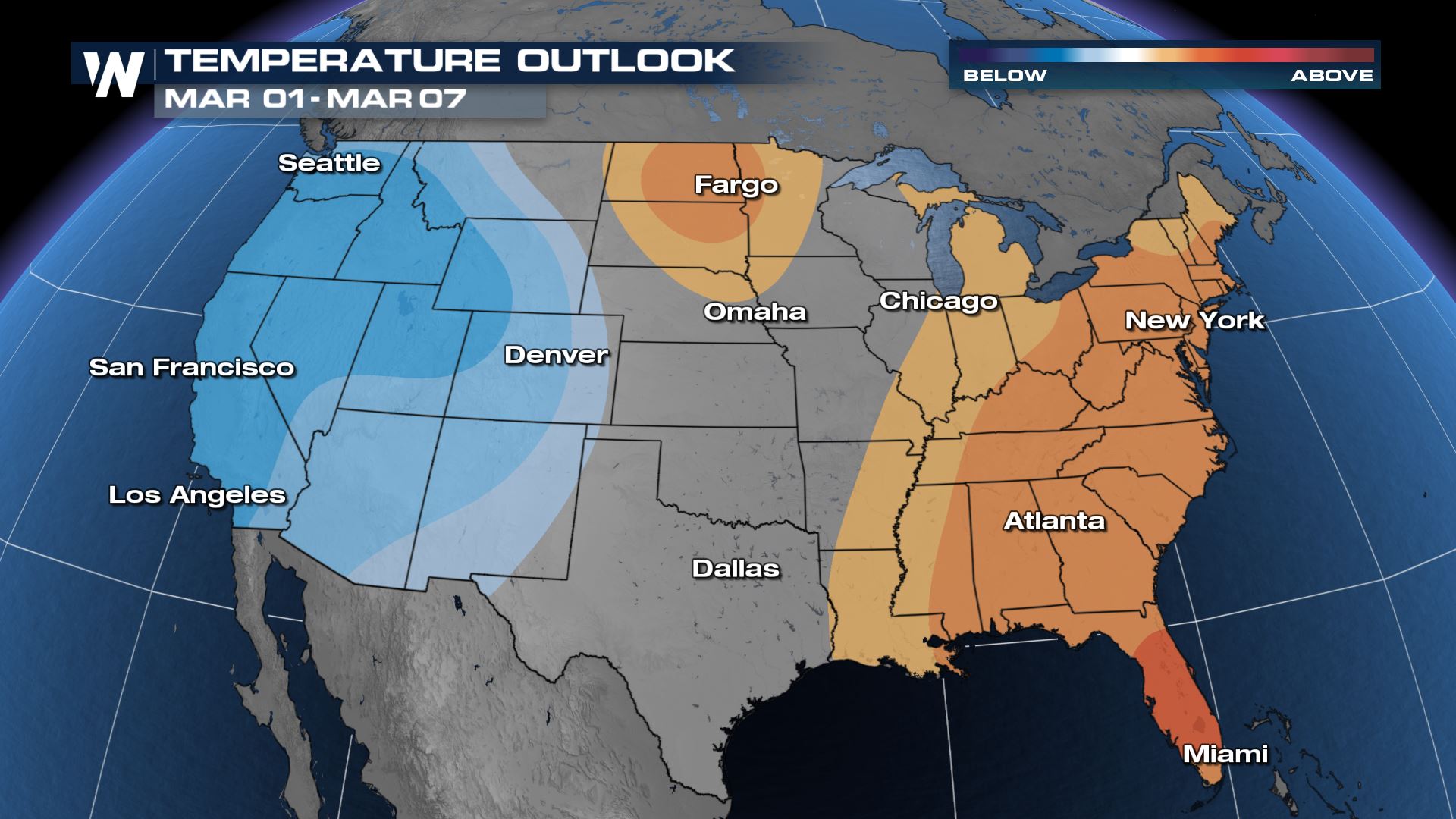 This is one of our top weather stories this weekend. Stay with WeatherNation for the latest on all of your national weather headlines!