The consensus on the latest numerical weather models is that an Arctic blast is coming to the U.S. next week. We'll discuss the chances of this happening and what it will mean for your conditions.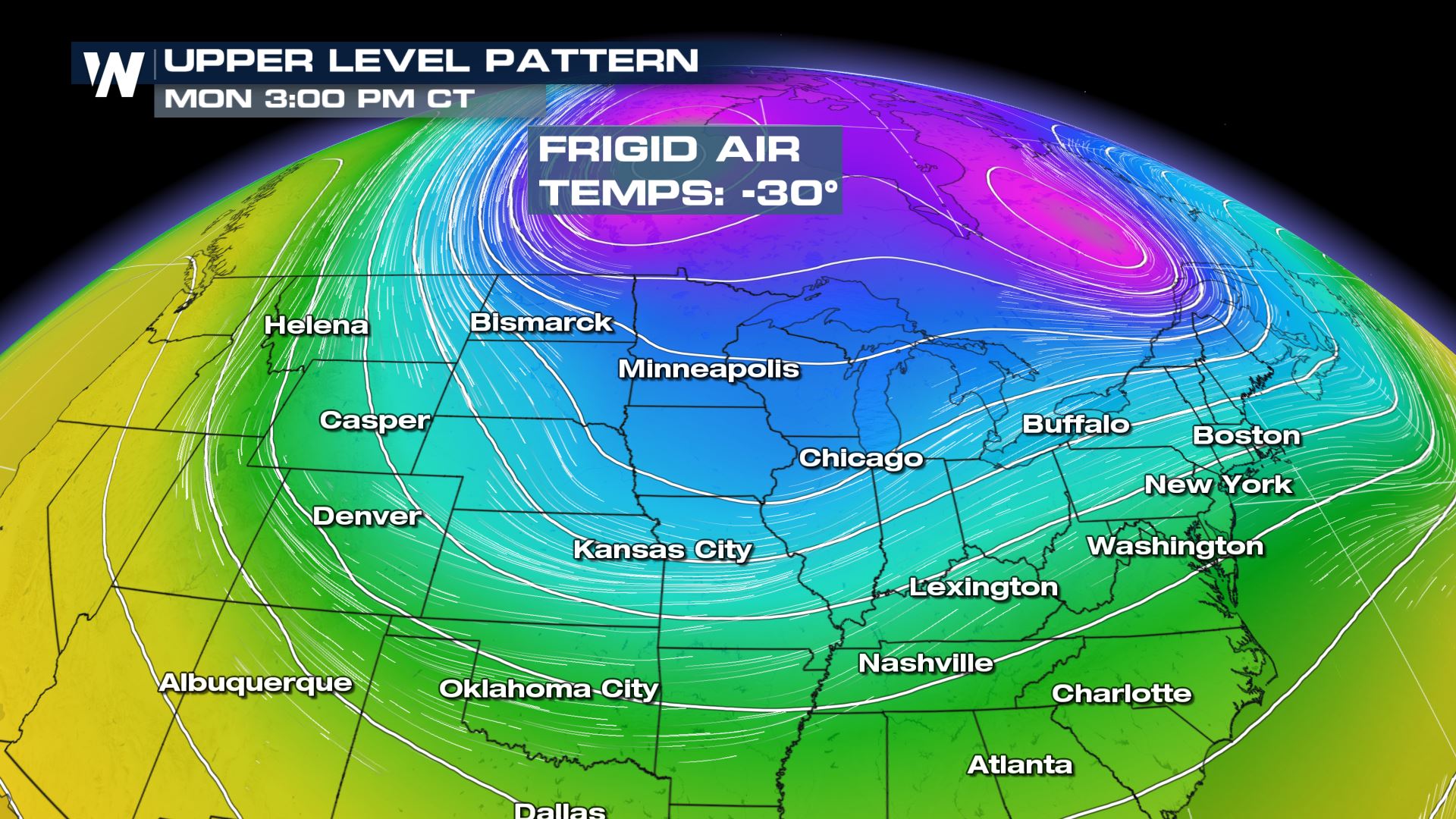 The forecast upper level weather pattern on Monday, January 28 Temperatures that are in the -30°'s Fahrenheit are currently sitting across the Arctic Circle and far north-central Canada. This air mass is forecast to break off from the Arctic Circle and begin moving south Sunday. By Monday, that air mass may be as far south as Alberta and Saskatchewan.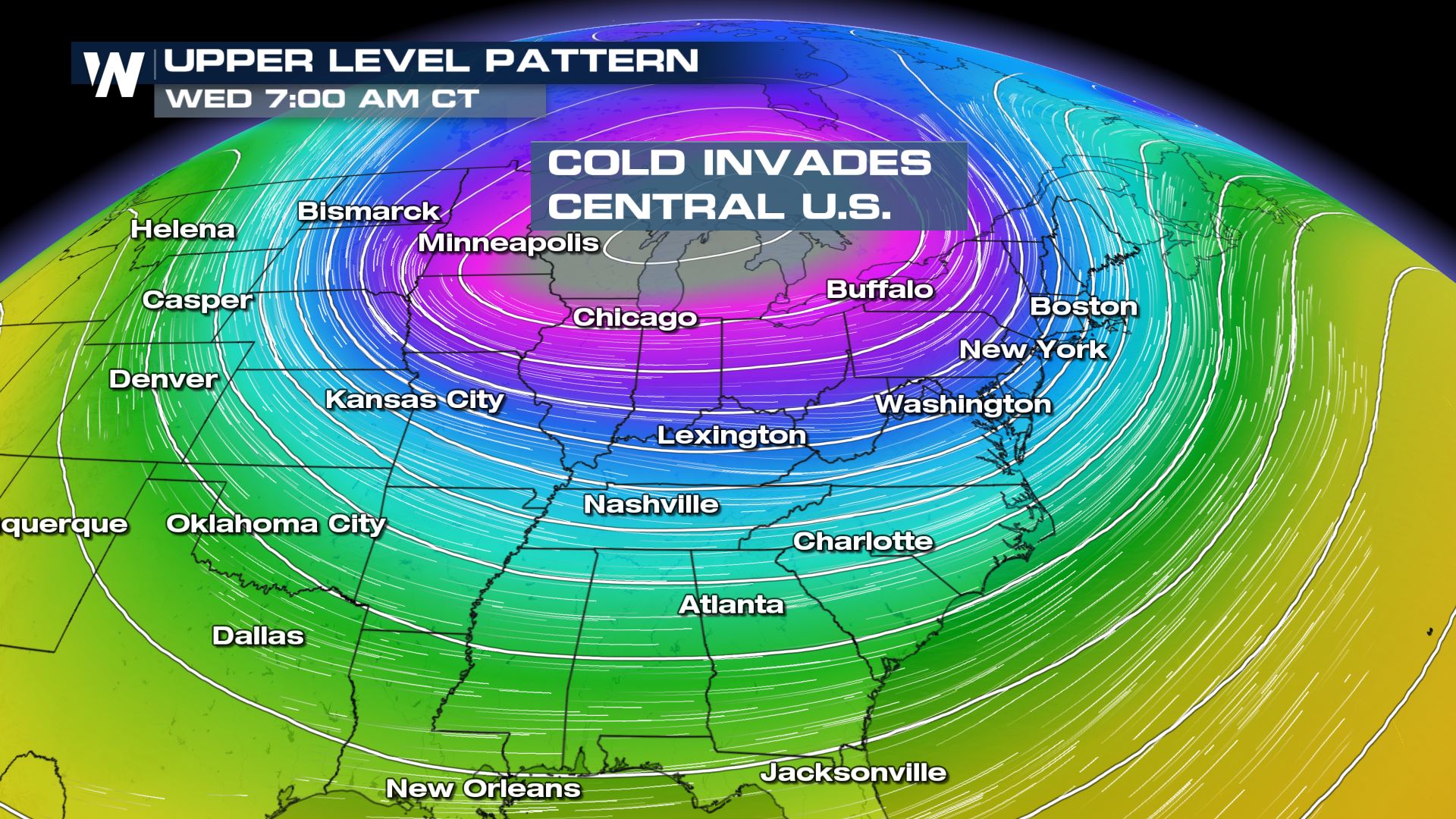 The upper level pattern forecast on Wednesday, January 30. By Tuesday and Wednesday (January 29th & 30th) the very frigid air mass is expected to move across the Upper Midwest in the United States, possibly across the Great Lakes region as well. The coldest core of the air is expected to be near the U.S. and Canada border, however much below-average temperatures are expected to reach all the way south to the Gulf of Mexico.
Low temperature forecast on Tuesday morning, January 29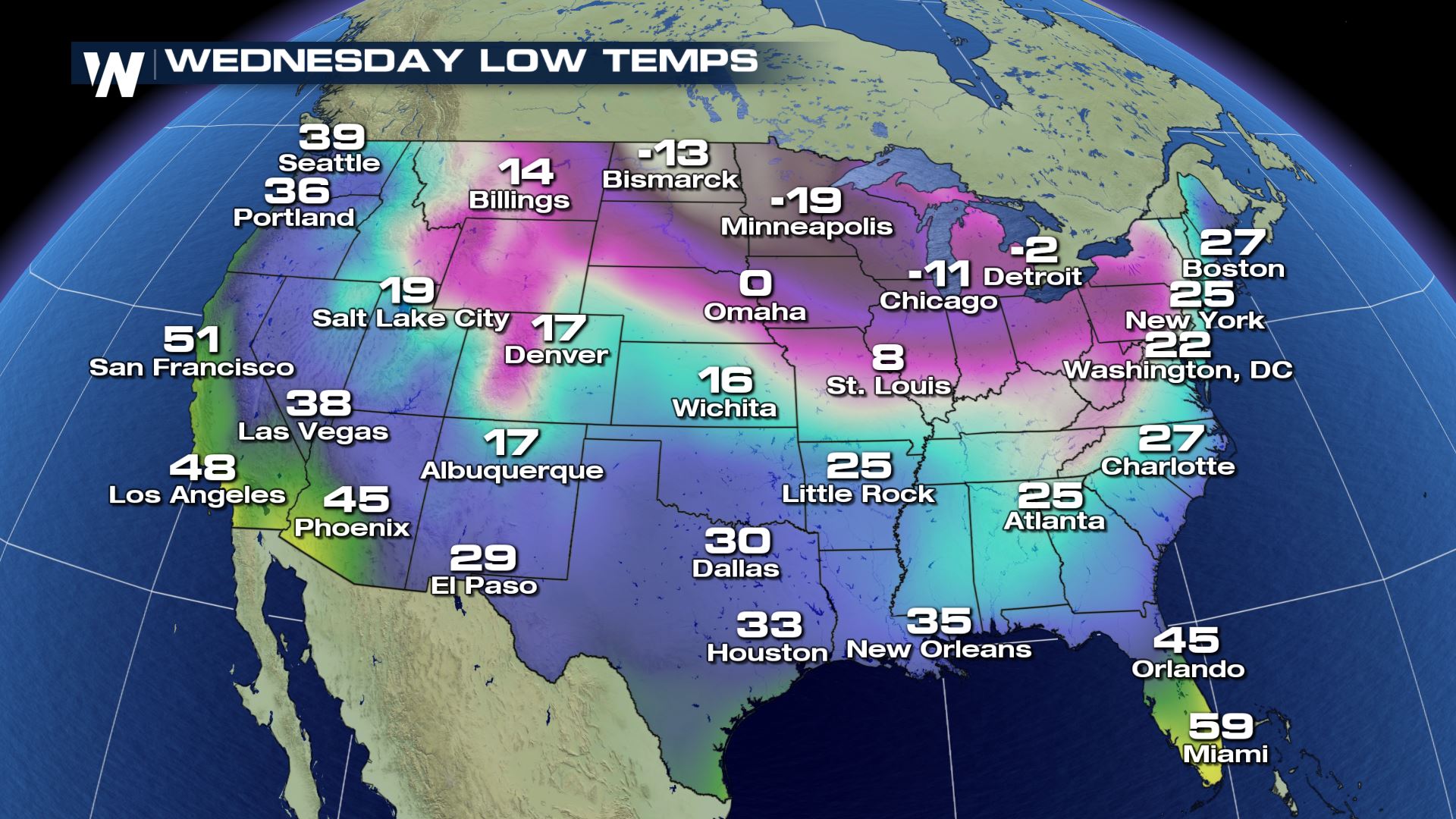 Low temperature forecast on Wednesday morning, January 30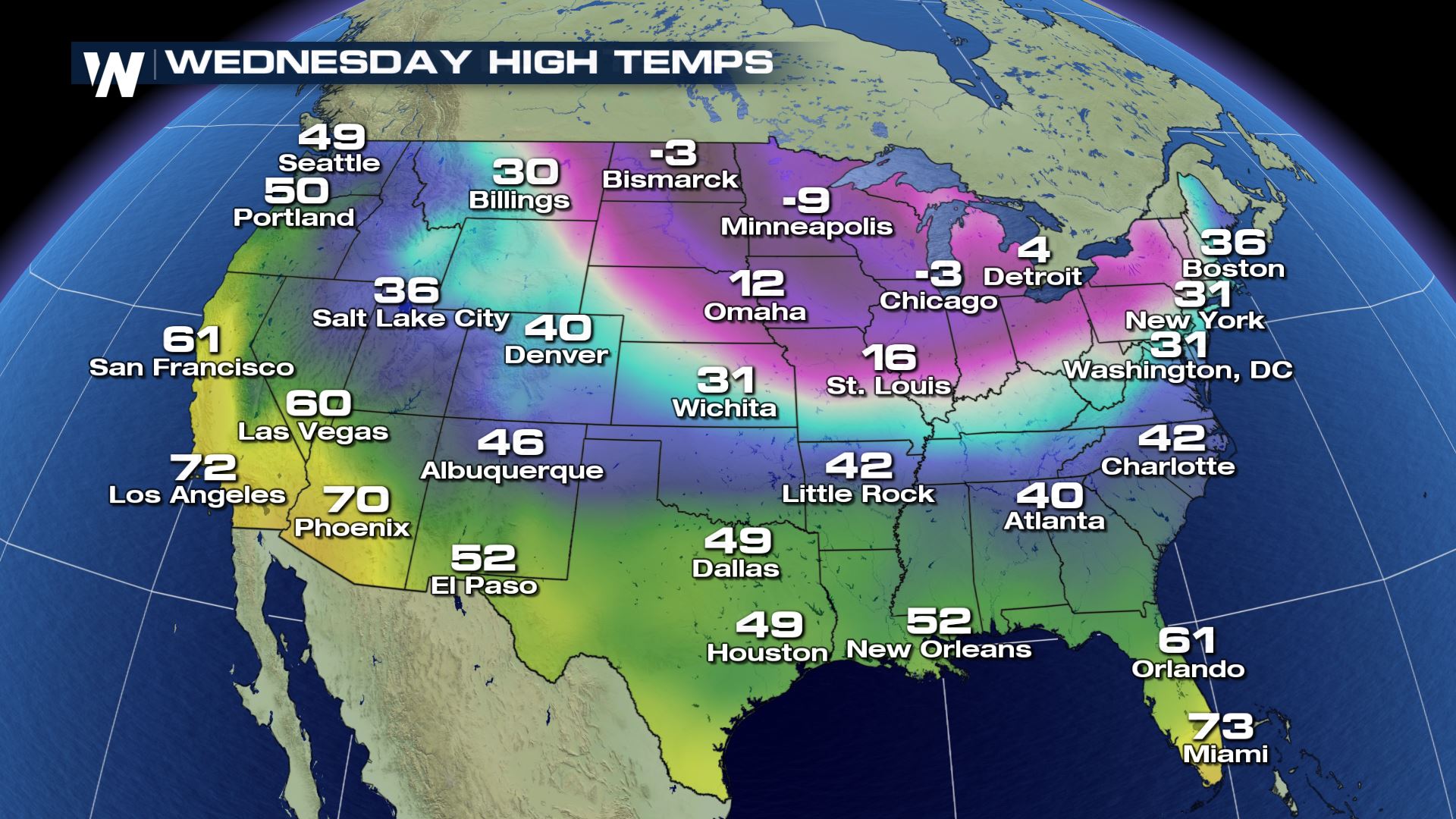 High temperature forecast on Wednesday, January 30 Could this really happen? What's our confidence level at this point? Our confidence level for below-average temperatures next week is
high
. Our confidence level for
exactly how cold
it could be is
lower
. That's because this air mass could change and/or moderate before it gets here, or the air mass could take a different path and end up in eastern Canada instead of the northern/central U.S.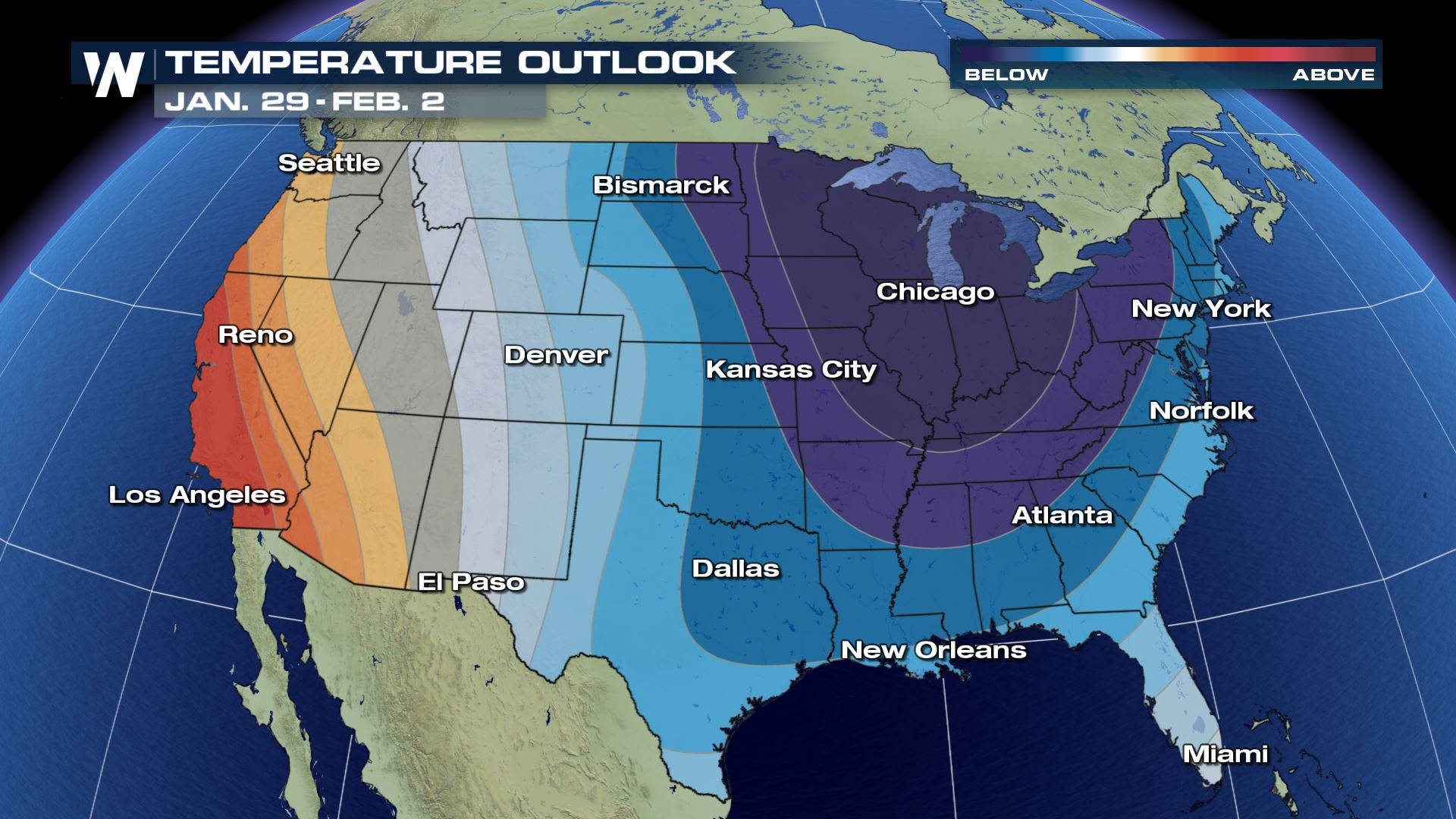 The Climate Prediction Center forecast for the end of January and beginning of February (next weekend) where the deepest of blues show the highest chance of colder-than-average temperatures. It's not often we see this, but the Climate Prediction Center has very high odds that much of the central/eastern U.S. experiences colder-than-average conditions for the turn of the calendar! As we get closer to the core of the coldest air Tuesday and Wednesday, we'll provide more city-by-city and day-by-day detail! For now, get ready for the coldest part of winter that appears it's on its way. For WeatherNation, Meteorologist Steve Glazier