With a winter storm moving over the Plains and Rocky Mountains there will be more snow on the way throughout the day.  Check out all the Winter Alerts that have been issued for this impending storm.
Winter Alerts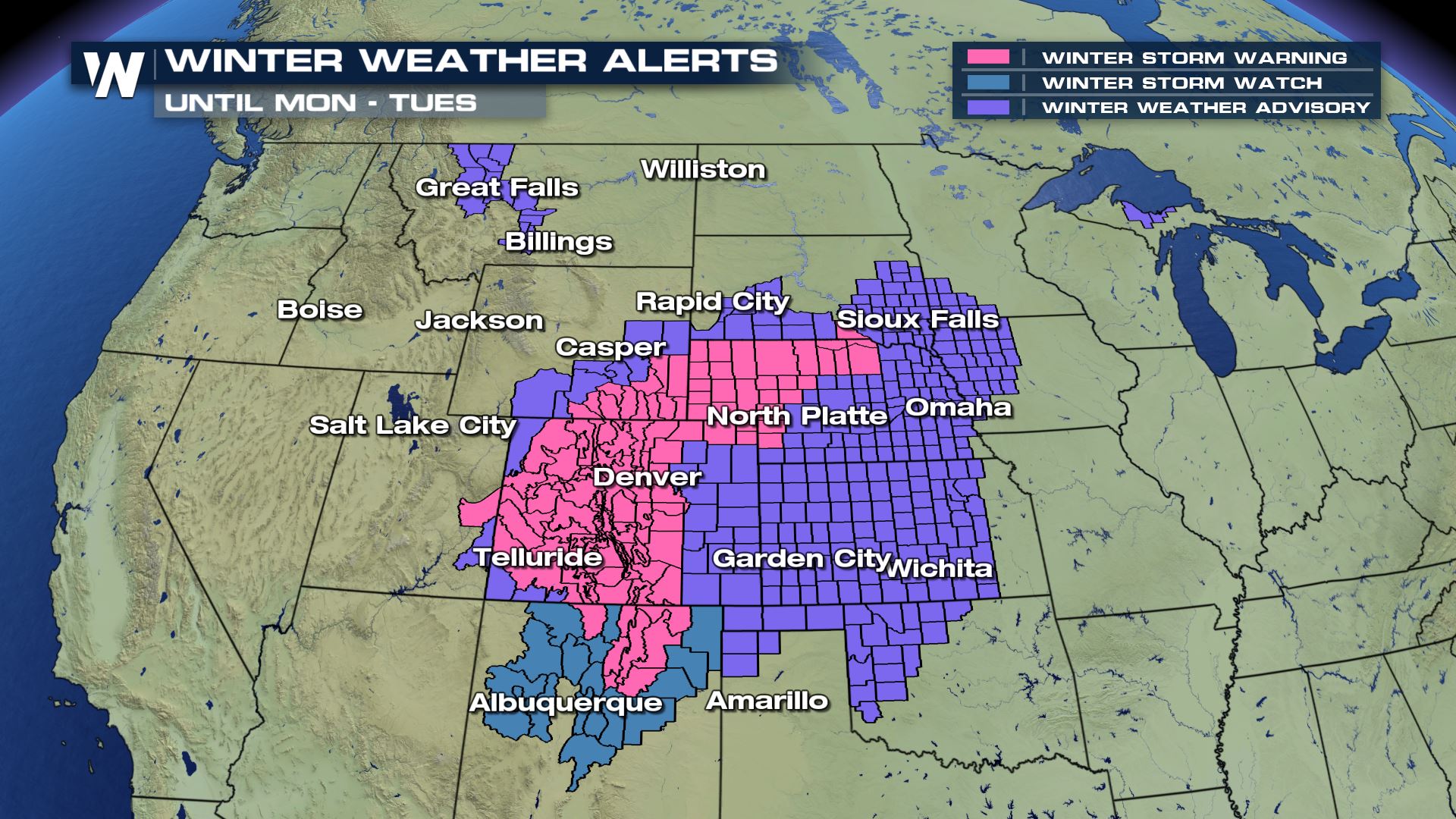 An upper-level trough digging in from Canada will provide the broad energy and cold air needed to support this system. A surface low will dive through the Rocky mountains, eventually adding Gulf moisture to the equation on Sunday.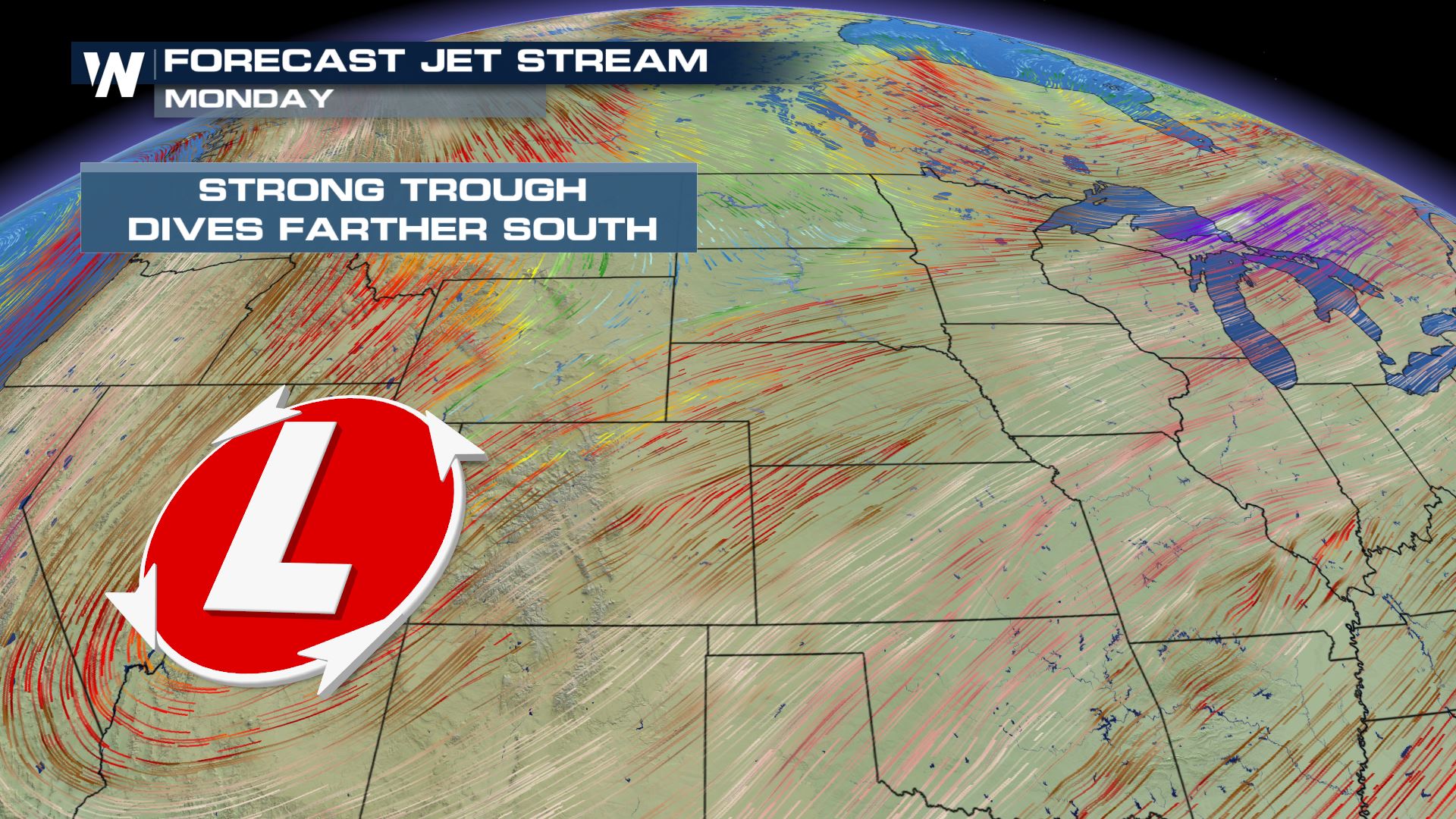 FORECAST TIMING:
The northern tier of energy will move through the Upper Midwest into Monday, bringing another round of accumulation to the Dakotas, Minnesota, Iowa and Nebraska. The tail end of the trough will push much needed rain and snow south into Colorado and New Mexico that will continue into Monday.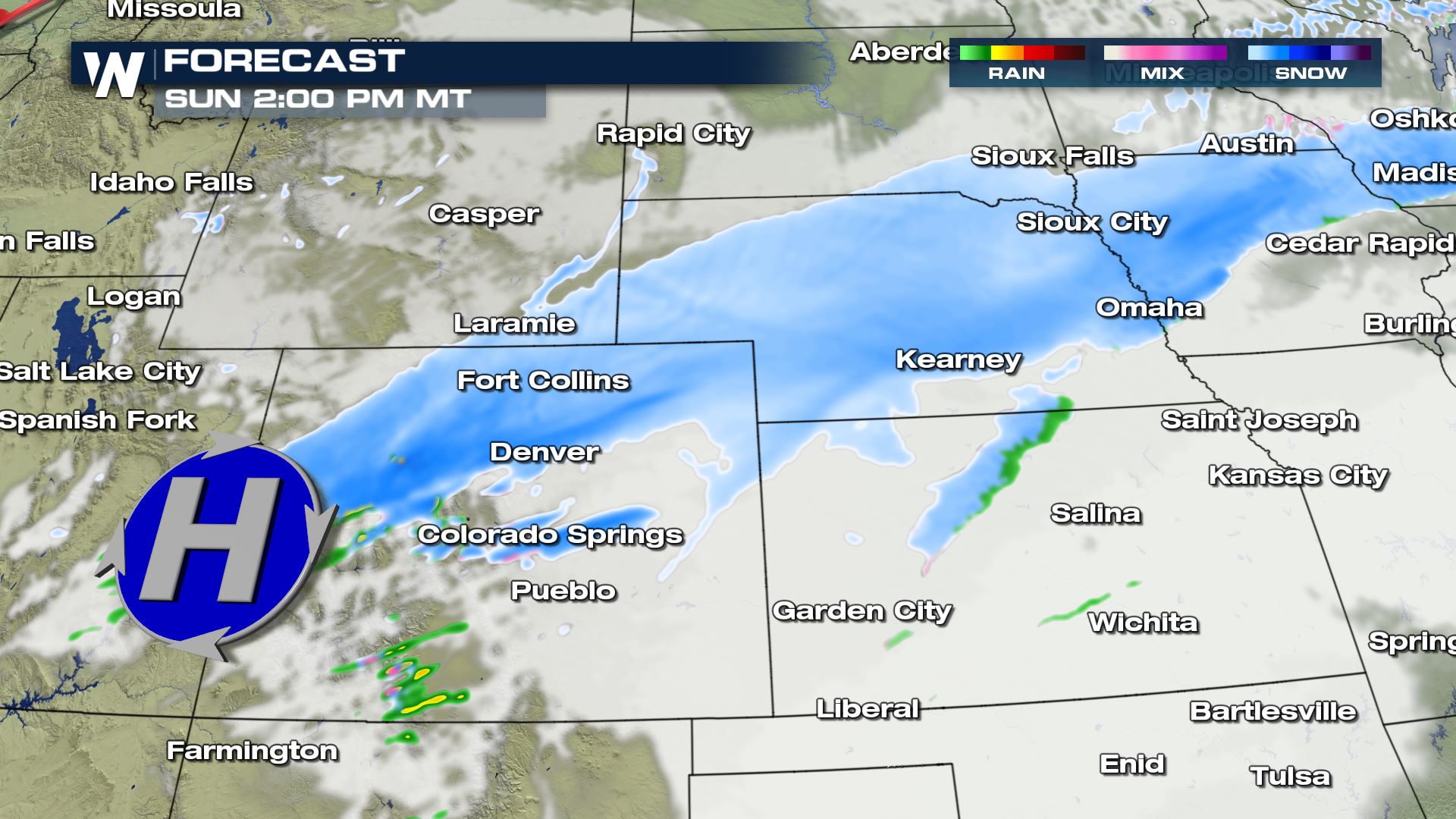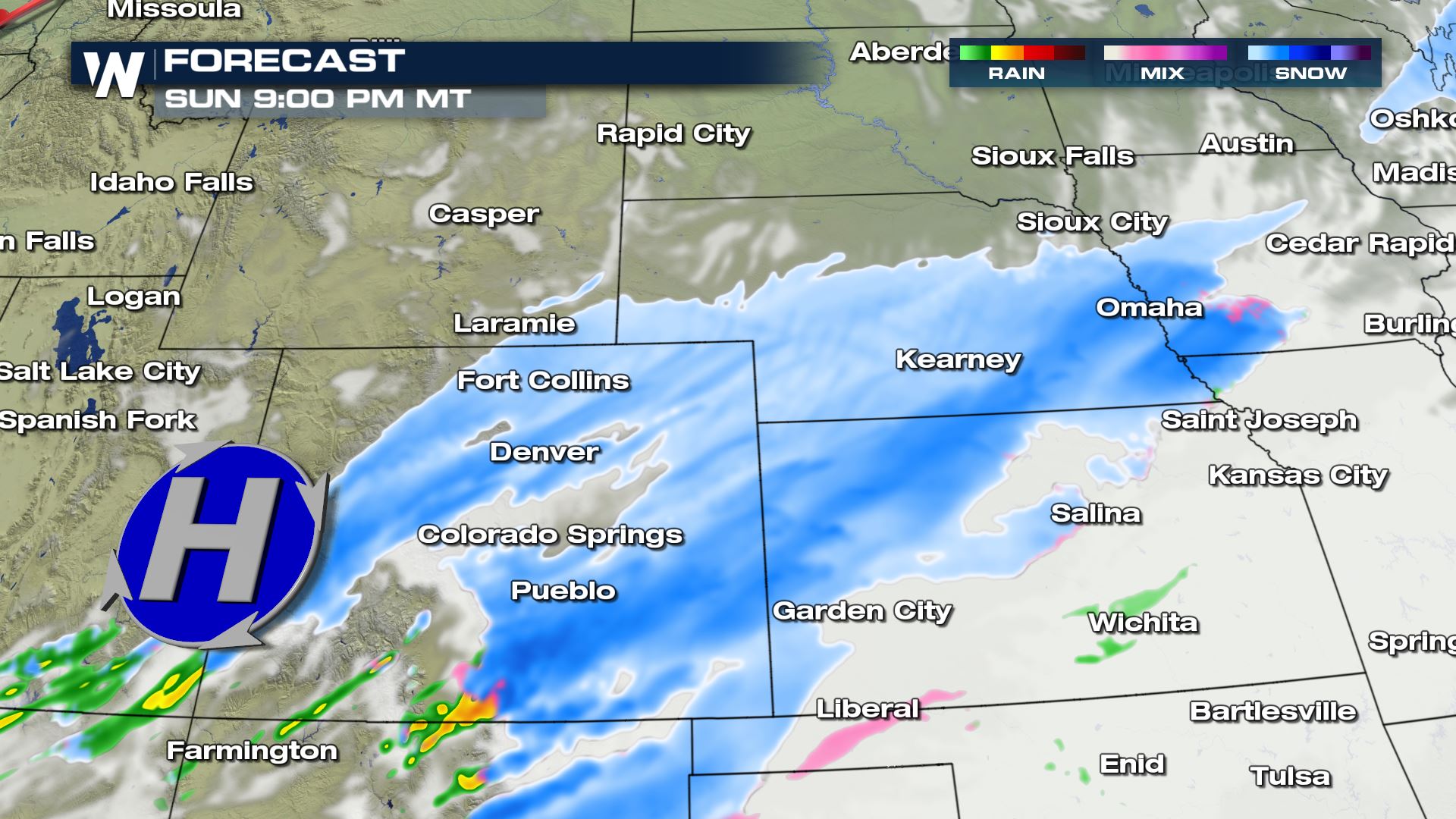 As the surface low continues to trek through the Central Plains, cold air will continue to spill in behind it. This may allow for snow in Kansas, and ice in the Panhandle region. The surface low will then begin to move northeast and allow additional rain and moisture into the Ohio Valley and Great Lakes.
SNOW TOTALS: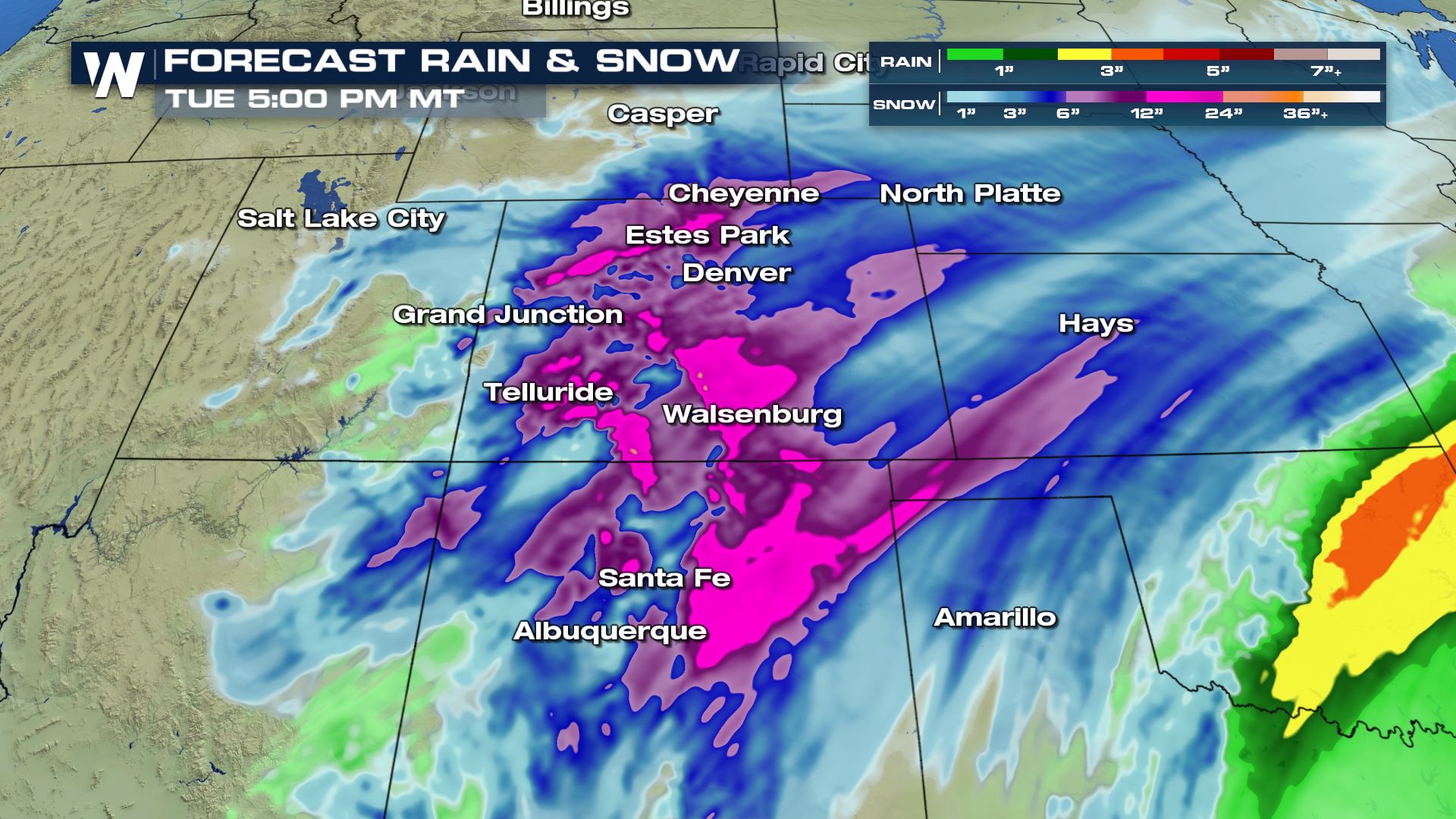 Over the next 48 hours the heaviest snowfall will be setting up across Wyoming and Colorado.  A solid 6-12" is likely but there could be some isolated spots that see over 12" of snowfall. Keep it tuned to WeatherNation for the very latest snow updates.