We'll run into a few trouble spots to end this weekend regarding the weather situation. Mostly, these trouble spots will be in the form of rain showers and a few downpours, as well as some mountain snow in parts of the nation's high terrain. In this story, we'll feature four different regions of the Lower 48 and what you can expect regarding the weather. Feel free to scroll down a bit to find your location!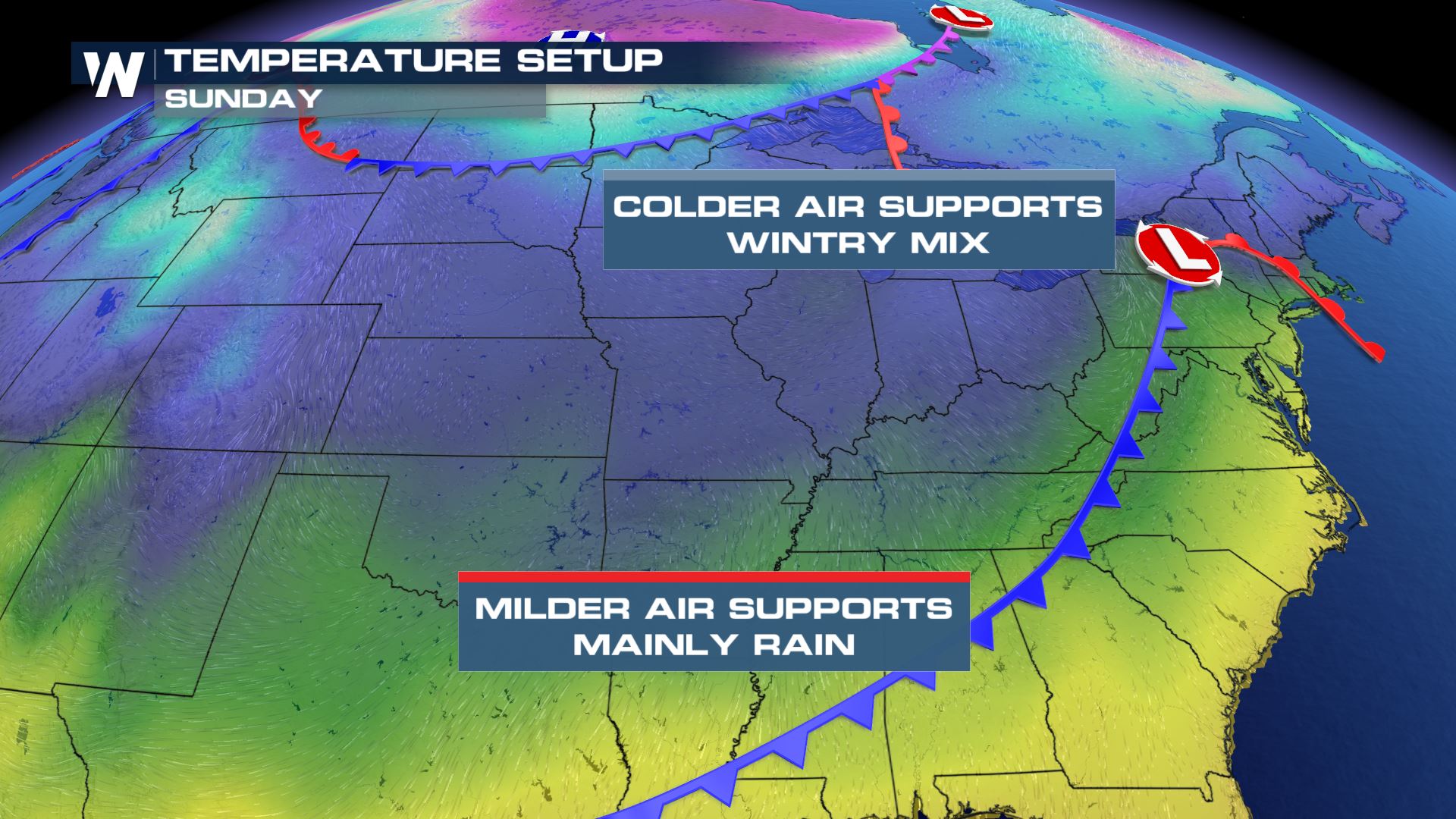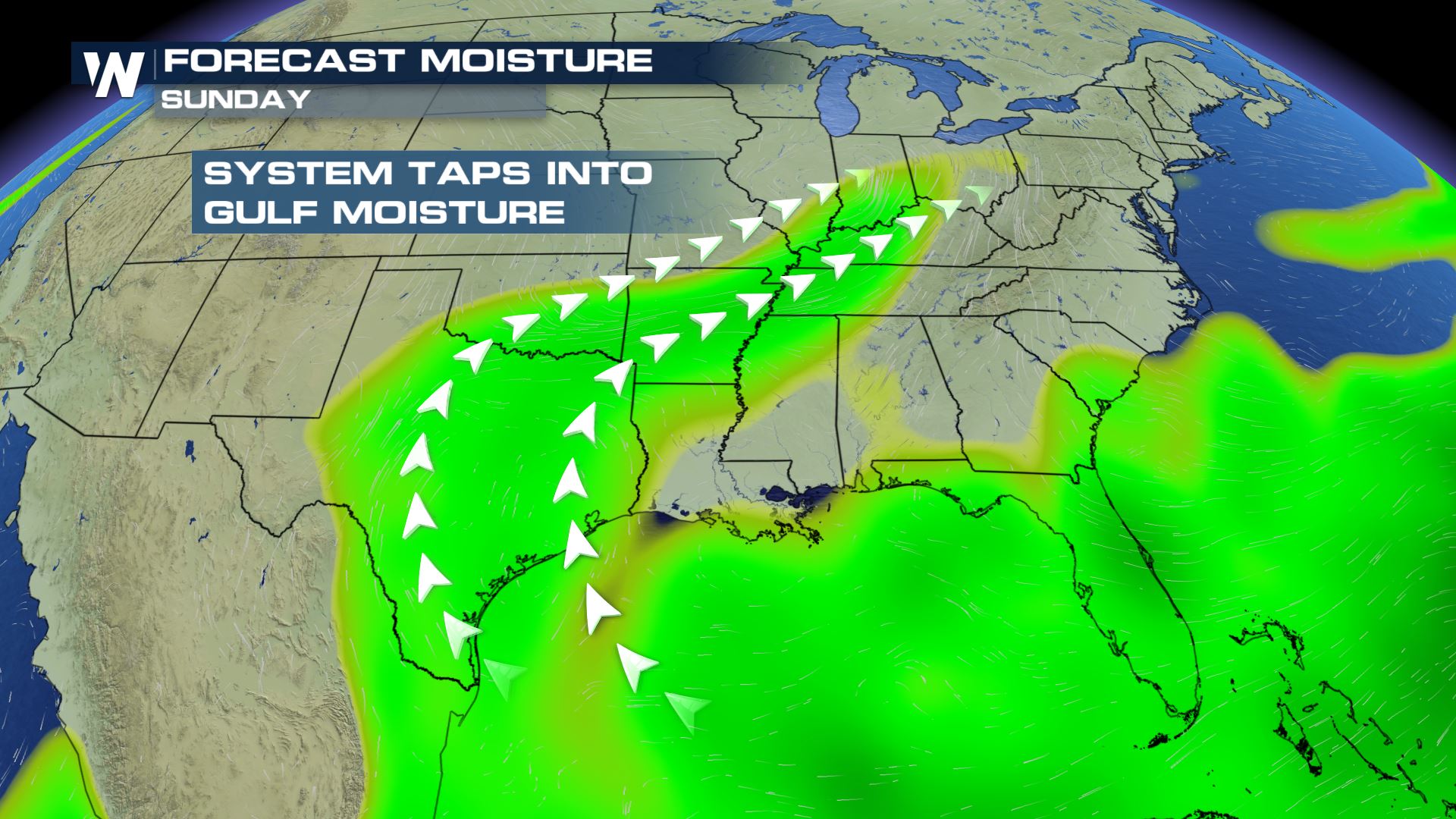 Northeast U.S.
Beginning in the Northeast United States, an approaching cold front will bring in a wintry mix and rain. Most locations will see/experience rain from this storm system, however there will be some light snow and/or ice accumulation.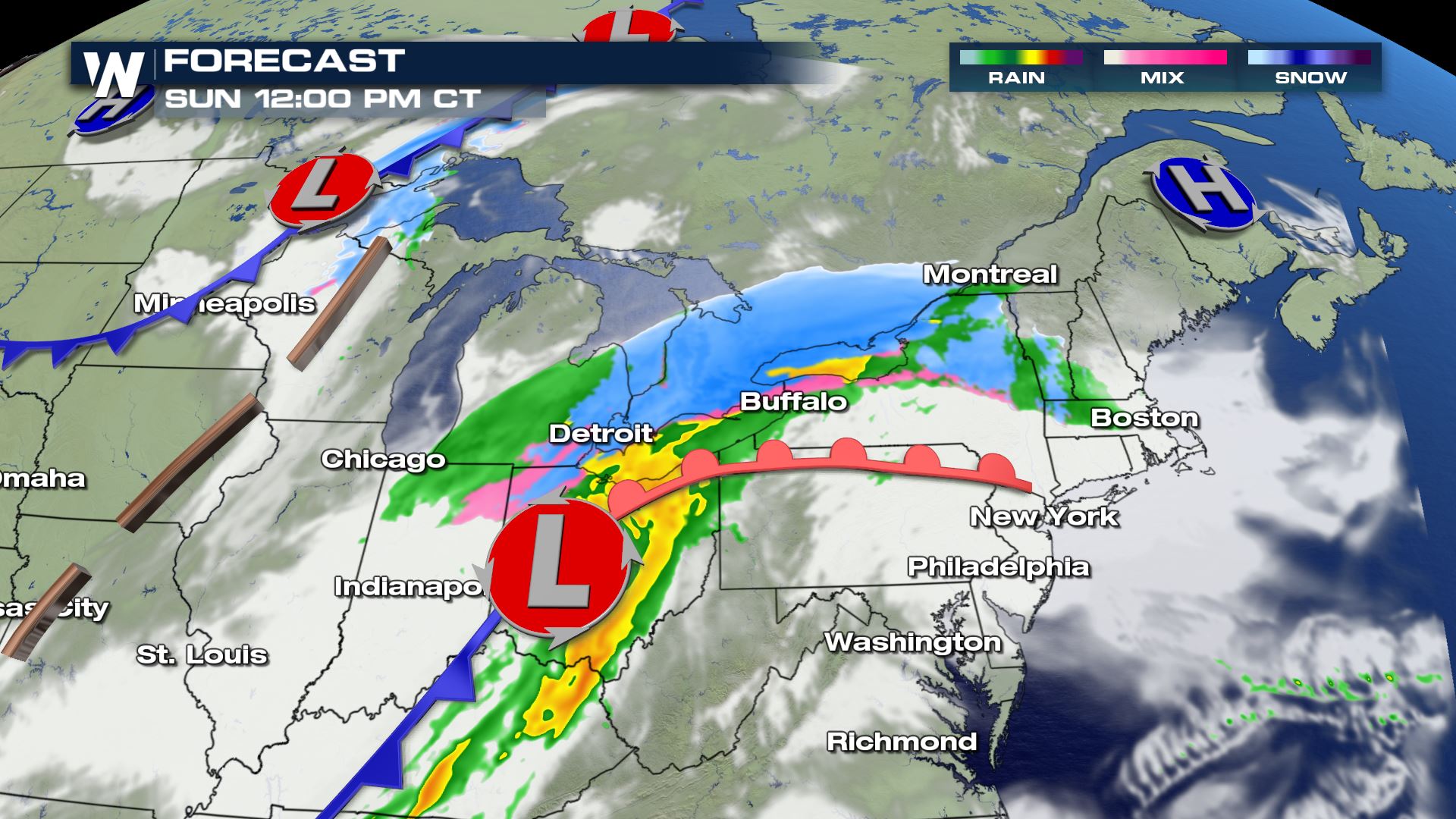 The wintry mix potential appears to be limited to a small geographic area around the Great Lakes and parts of the Appalachians. Best chances for snow will be around Michigan, northern Indiana, northern Ohio, northern Pennsylvania, upstate New York, and northern New England. Snowfall accumulations appear to be light, on the order of one to three inches with some isolated areas in Michigan up to 4".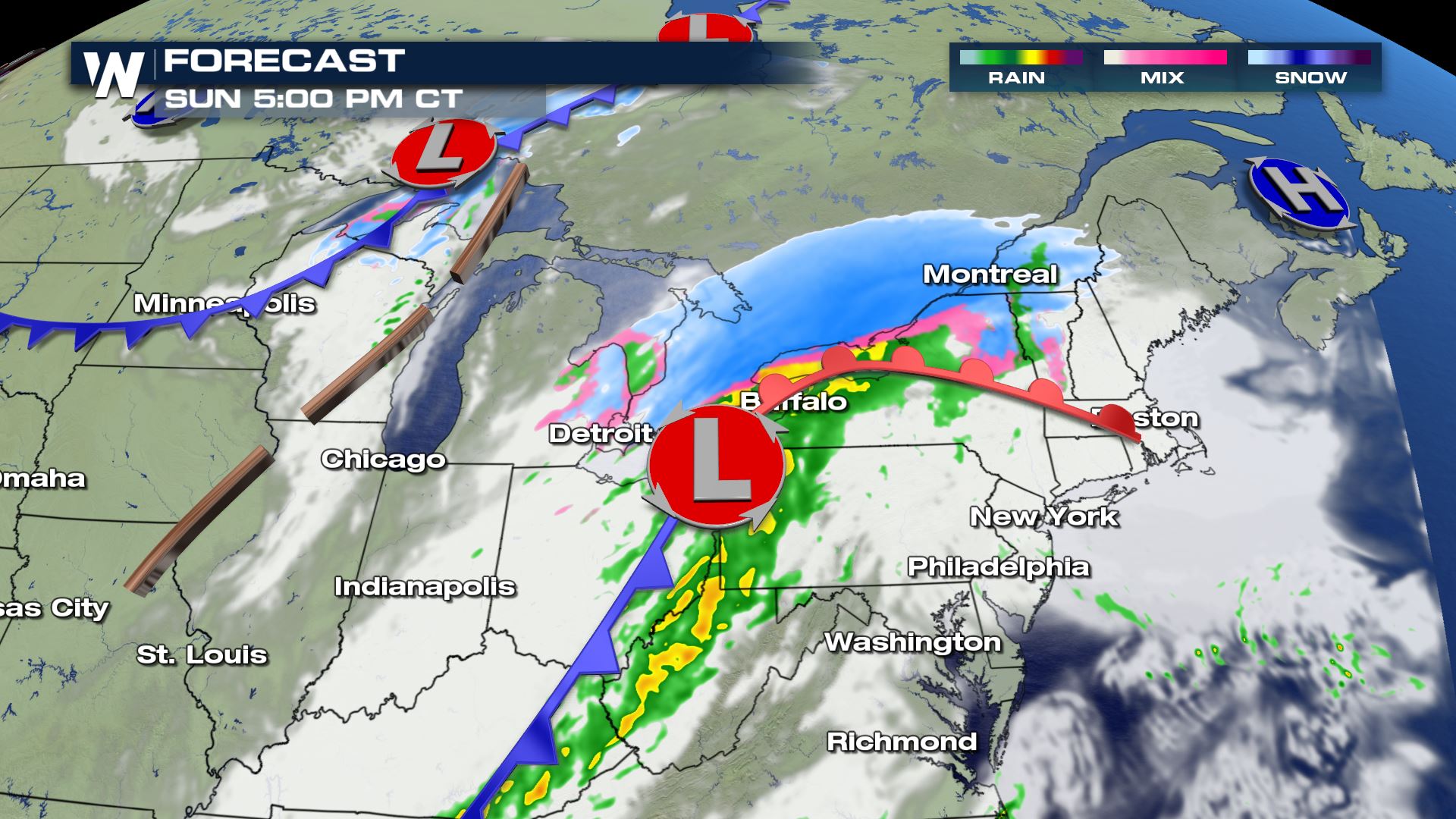 The chilly rain will move across the Northeast throughout the day today, at times mixing with some sleet or ice in the mountainous terrain. Temperatures will be on a cooling trend to begin the work week.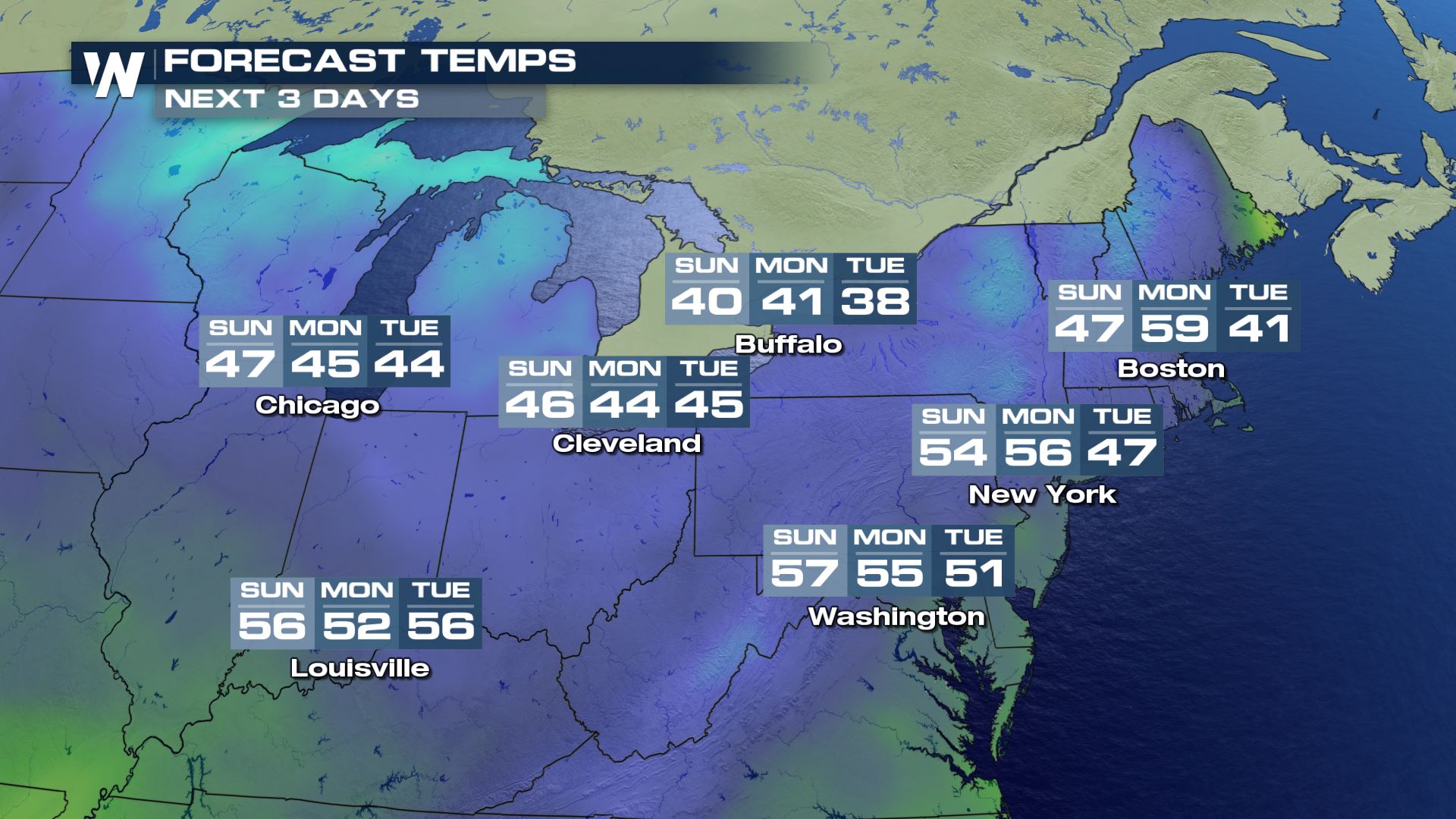 Overall, expect wet roads at times along with a cool fall-like feel. It will be breezy at times as well.
Winter Alerts
Winter weather advisories have been issued for Michigan and New York to account for both snow and ice accumulations. Michigan will likely see some of the higher totals of snow - between 2"-4" and alerts are in effect until 8 PM this evening. New York may see minor snow accumulations, at most up to 1", but the possibility of ice may increase travel hazards.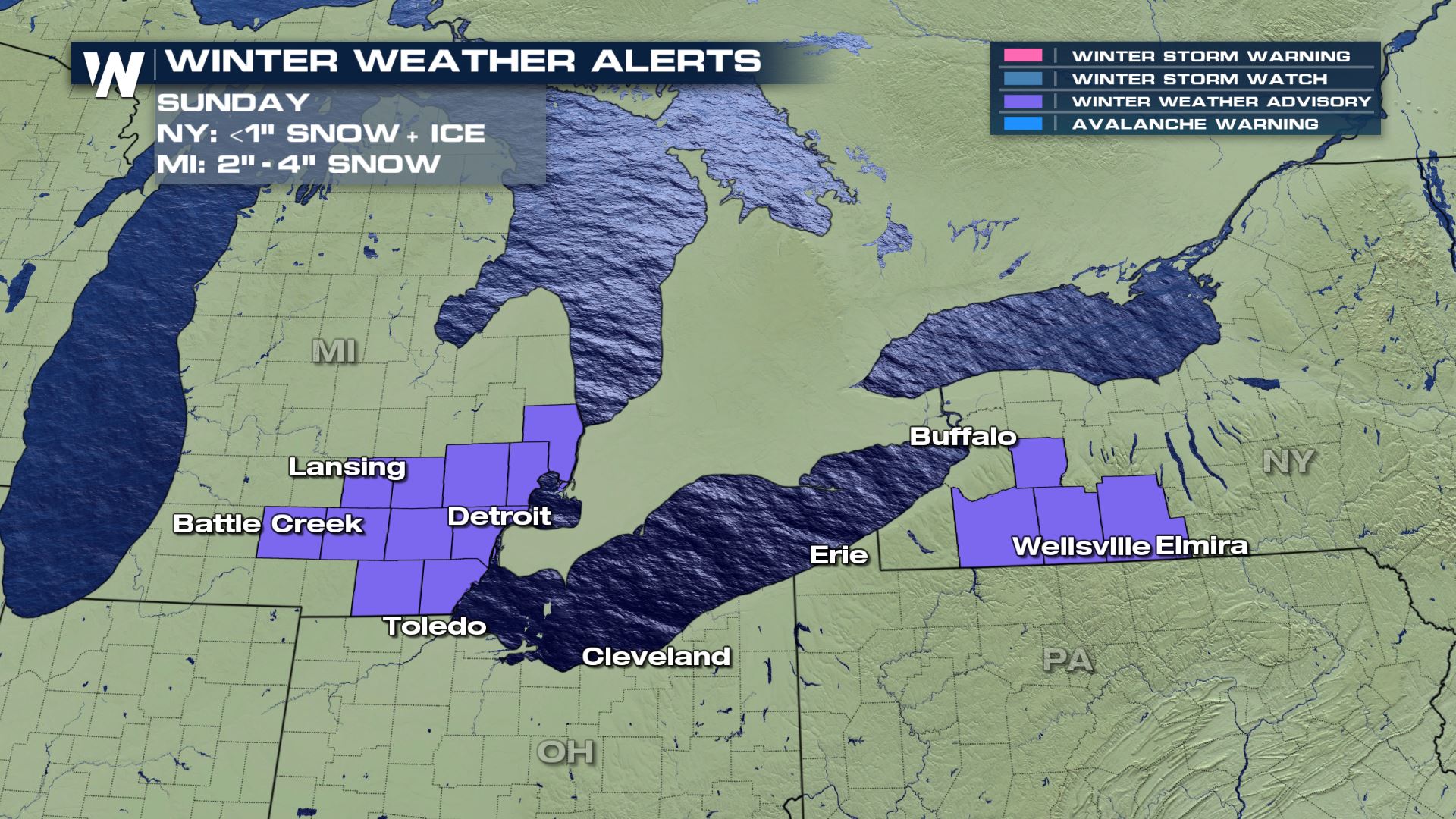 Central U.S.
The Central U.S. will experience the same cold front as mentioned above, but will be mostly out of your region later this afternoon and into the evening.
A few light snow showers could be found from the northern most portions of Wisconsin and into the Upper Peninsula of Michigan, but amounts will be minimal.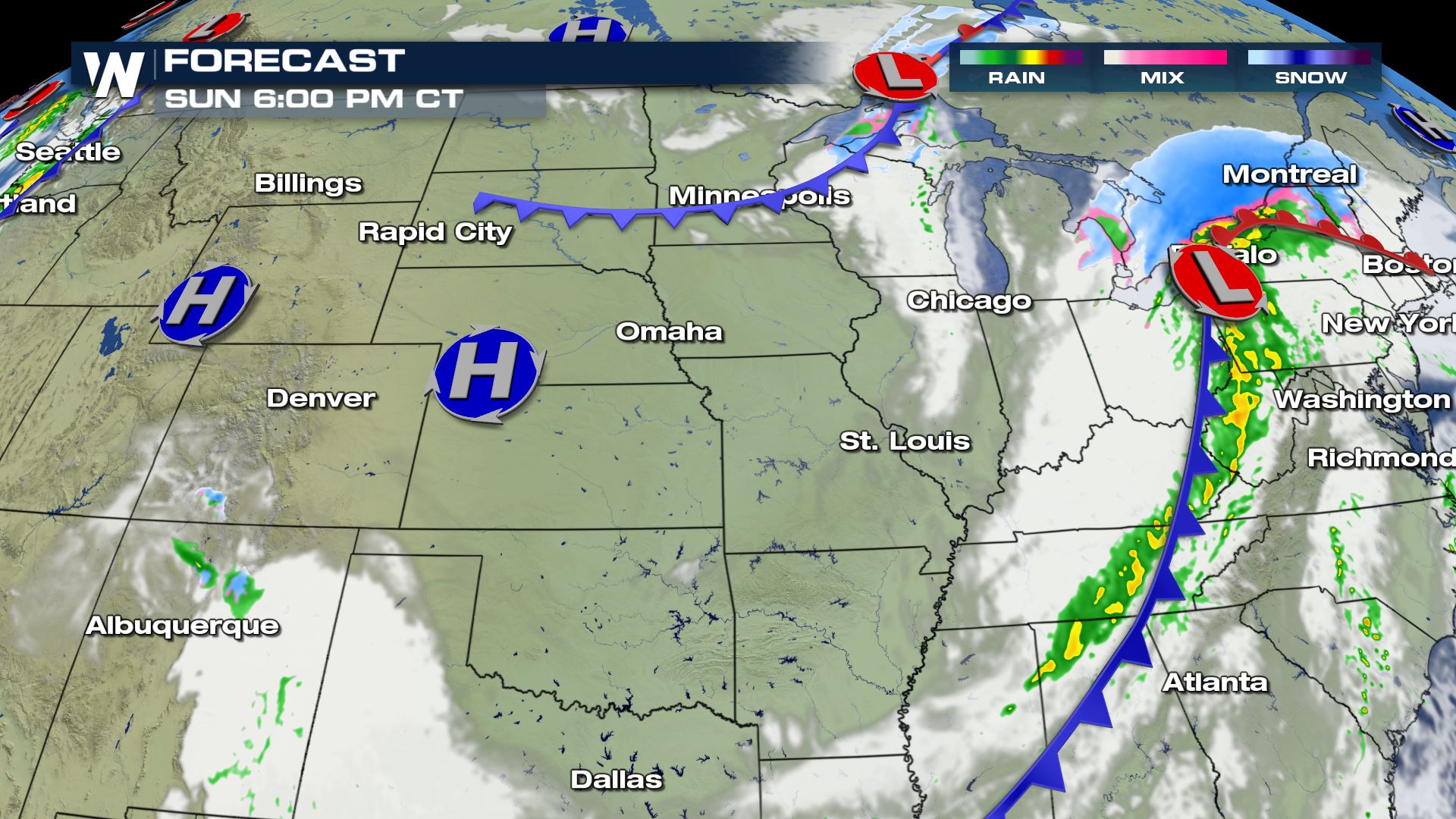 Drier but colder air will dive into the North Central U.S. behind the front.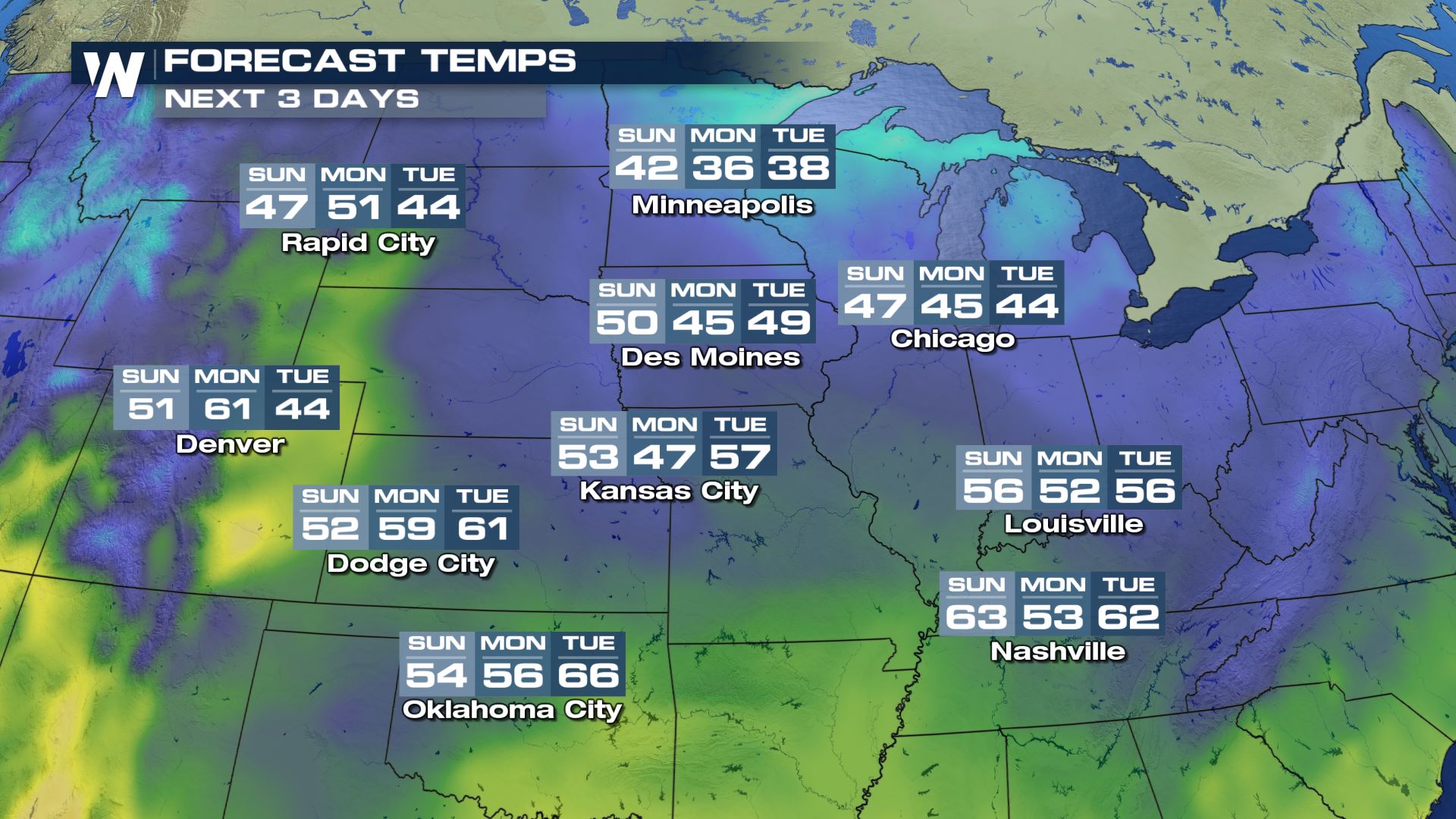 Southeast U.S.
We'll keep the weather discussion brief in the Southeast U.S. as the conditions will generally be quiet. There will be a cold front that sags south into Oklahoma and the Red River Valley on Sunday to produce scattered rain showers.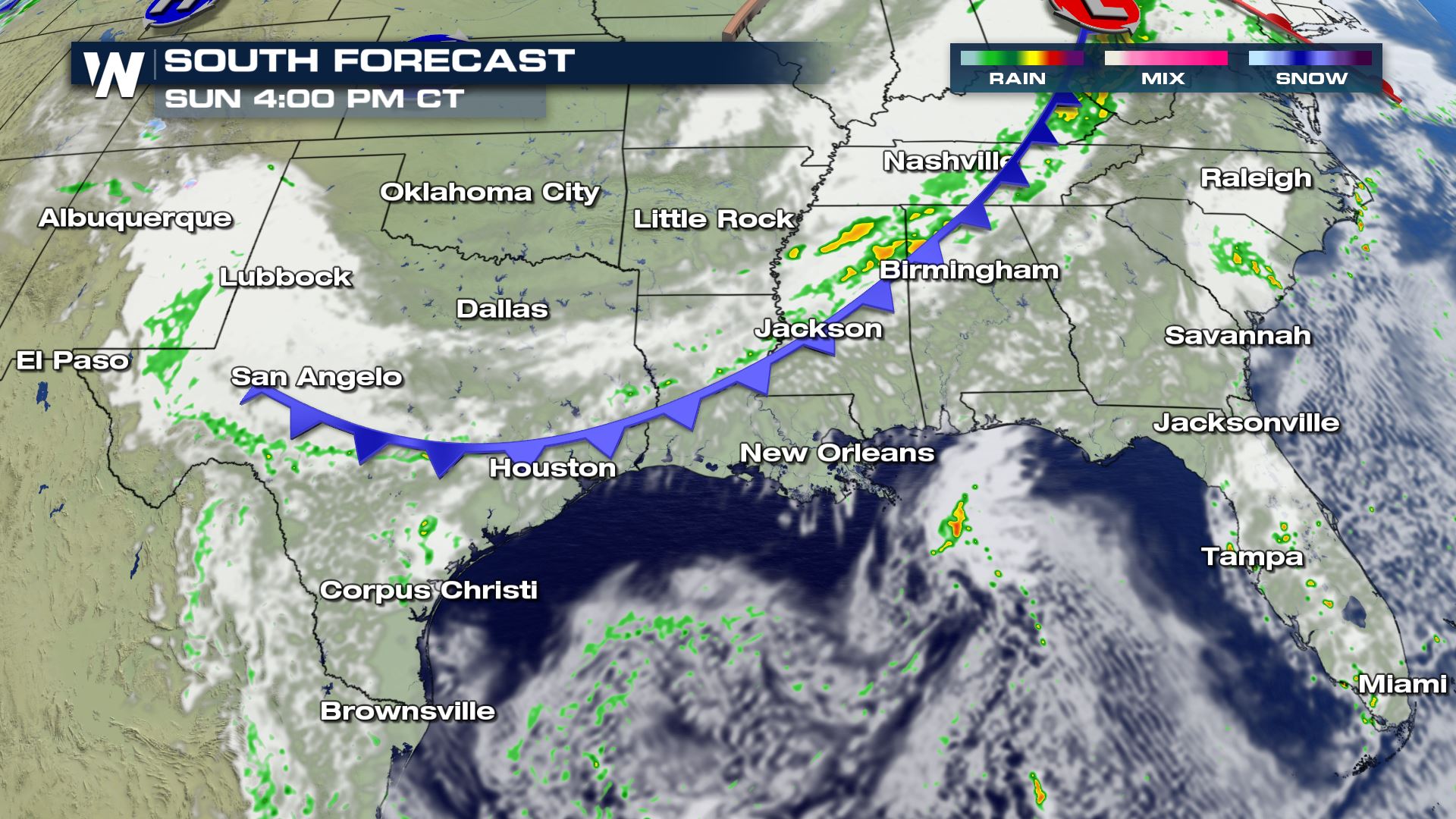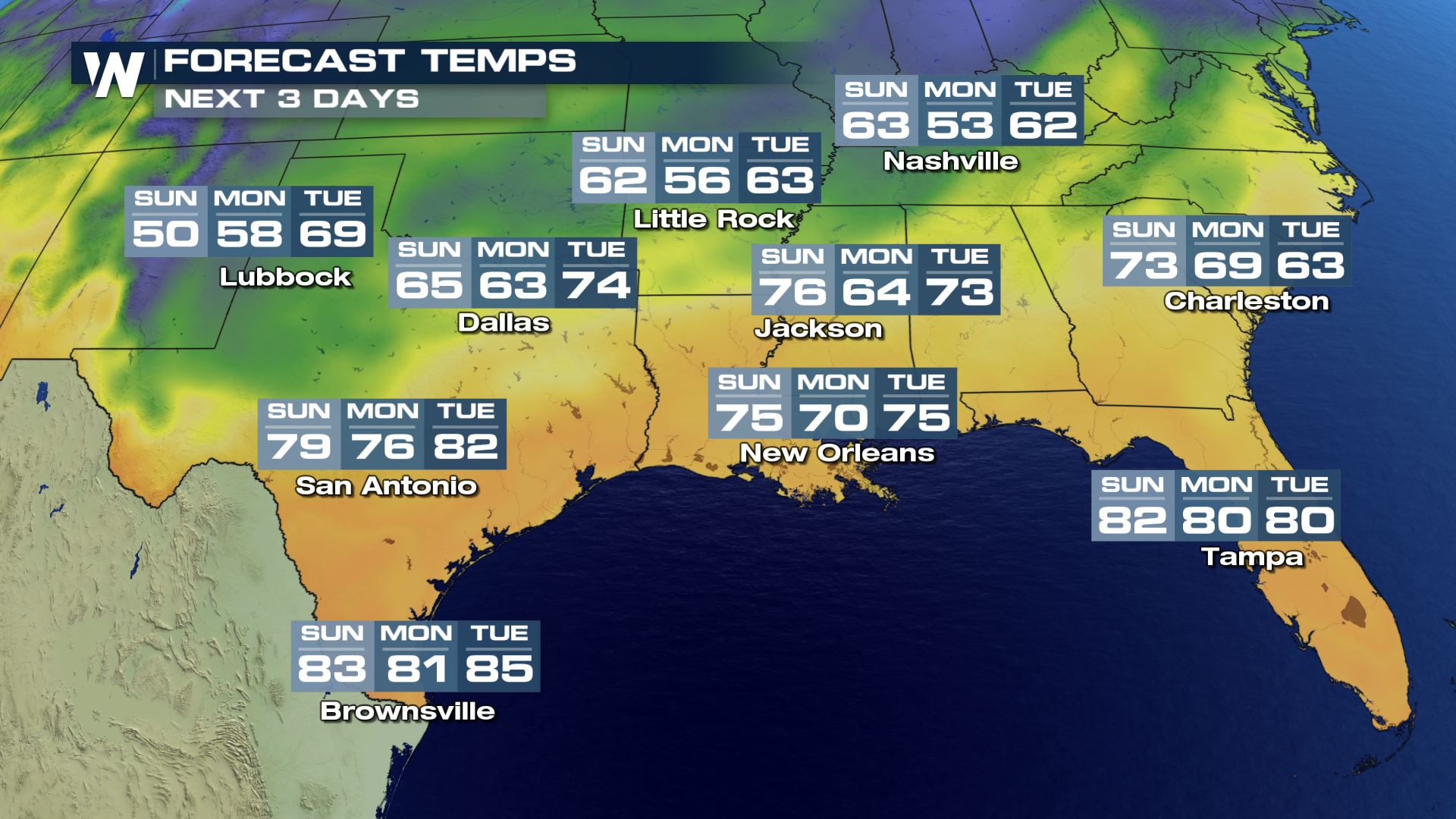 Temperatures should be on the cool, to mild, to even fairly warm for some depending upon your location in relation to the Southern Pains, Mid-South, and far Southern Plains and Deep South.
Western U.S.
Finally across the West, the beginning of another wave comes diving into the Pacific Northwest Coast throughout the day today.  This will bring some light showers from Seattle to Portland, and move farther inland during the day to bring rain to Spokane, and Pullman, WA by the afternoon with snow to the higher elevations of the Cascades.  Be aware of some slippery conditions in the Washington mountain passes.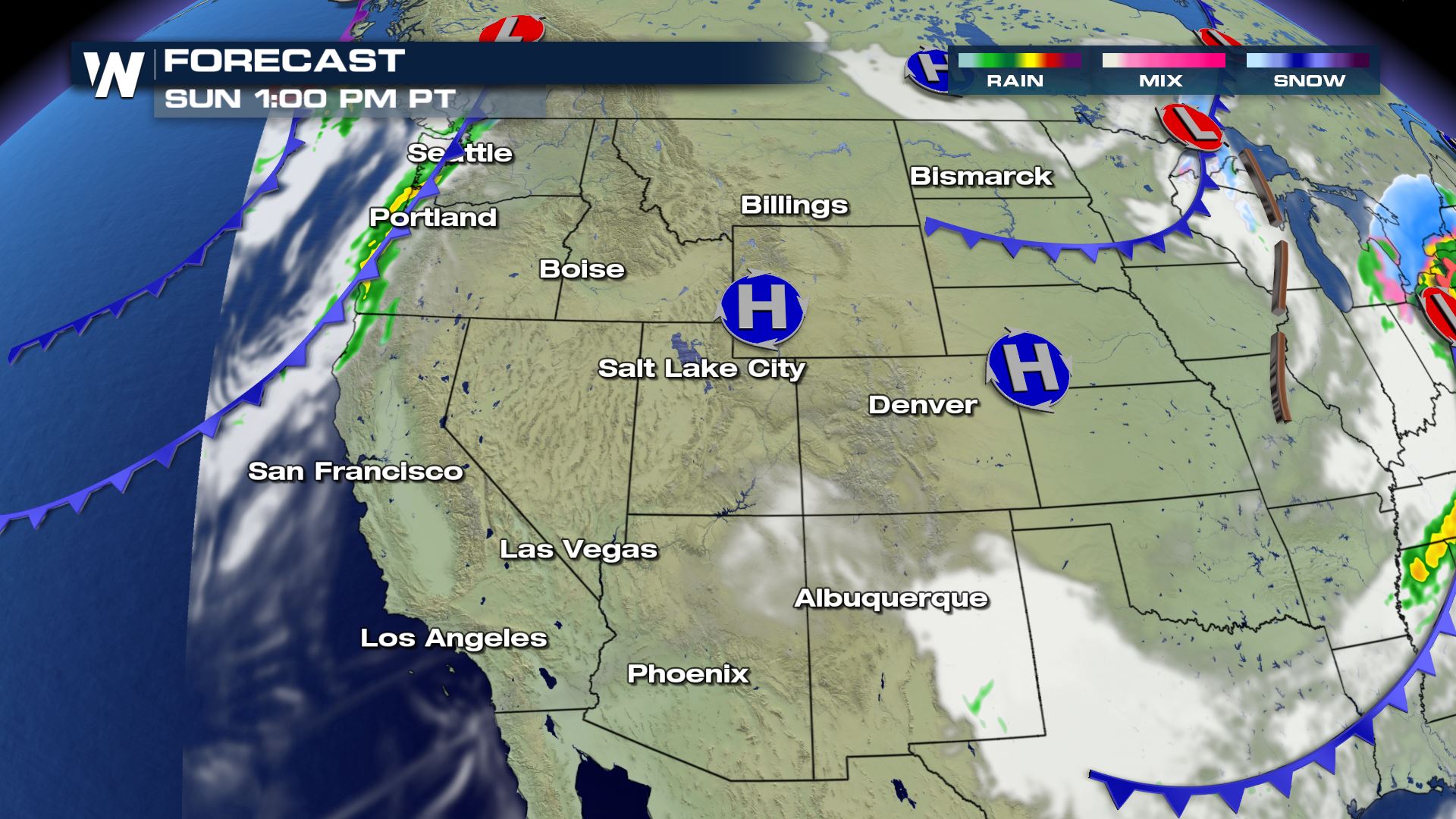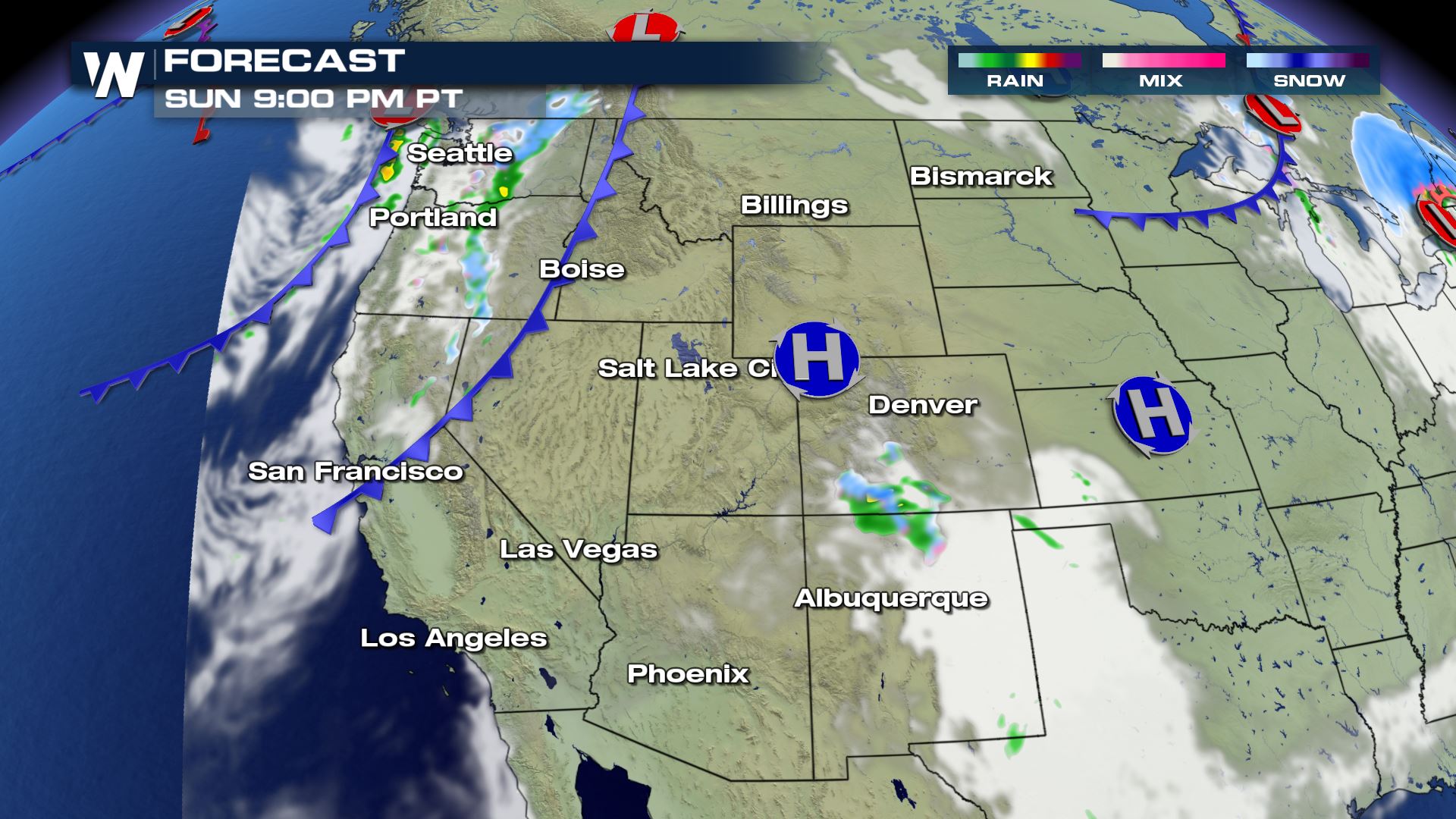 Winter Alerts
Winter weather alerts have already been issued for the southern Rockies of Colorado in advance of our next system. For elevation 9500 feet and higher we could accumulate 8"-16" of snow. These advisories include places like Telluride and Crested Butte, which are under winter weather advisories as this next system moves in.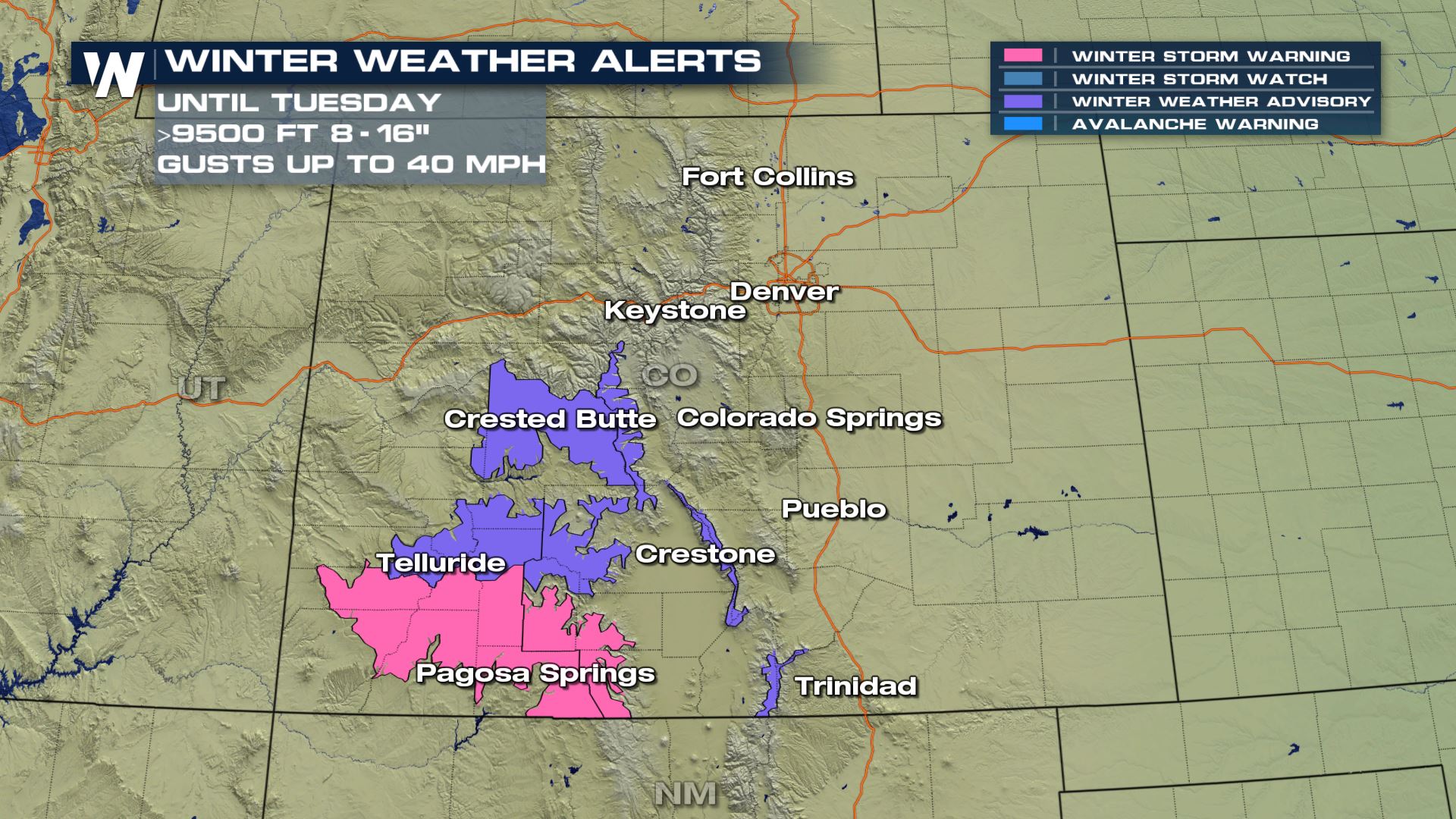 Temperatures will be coolest across the Rockies and much warmer across the Desert Southwest.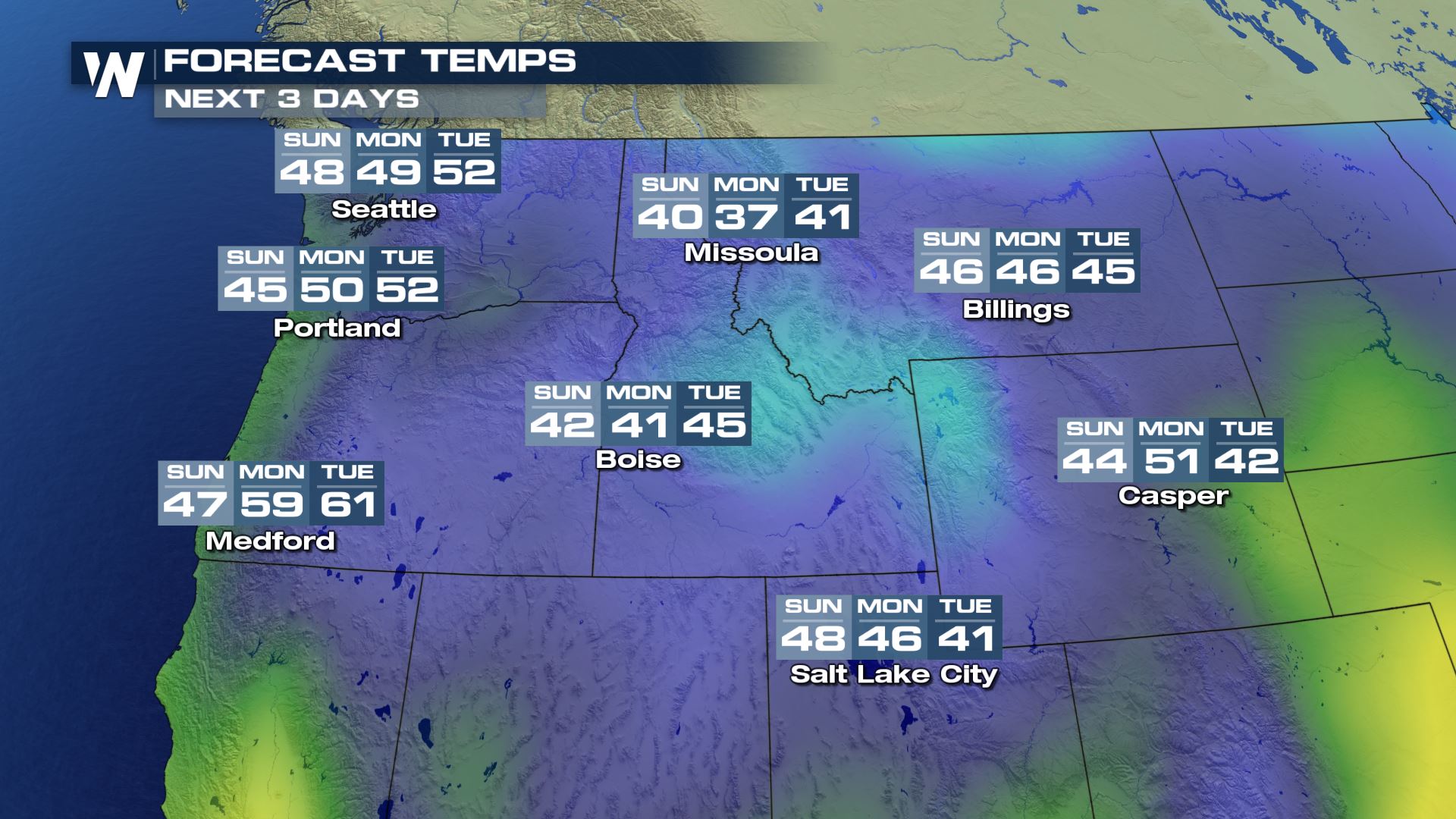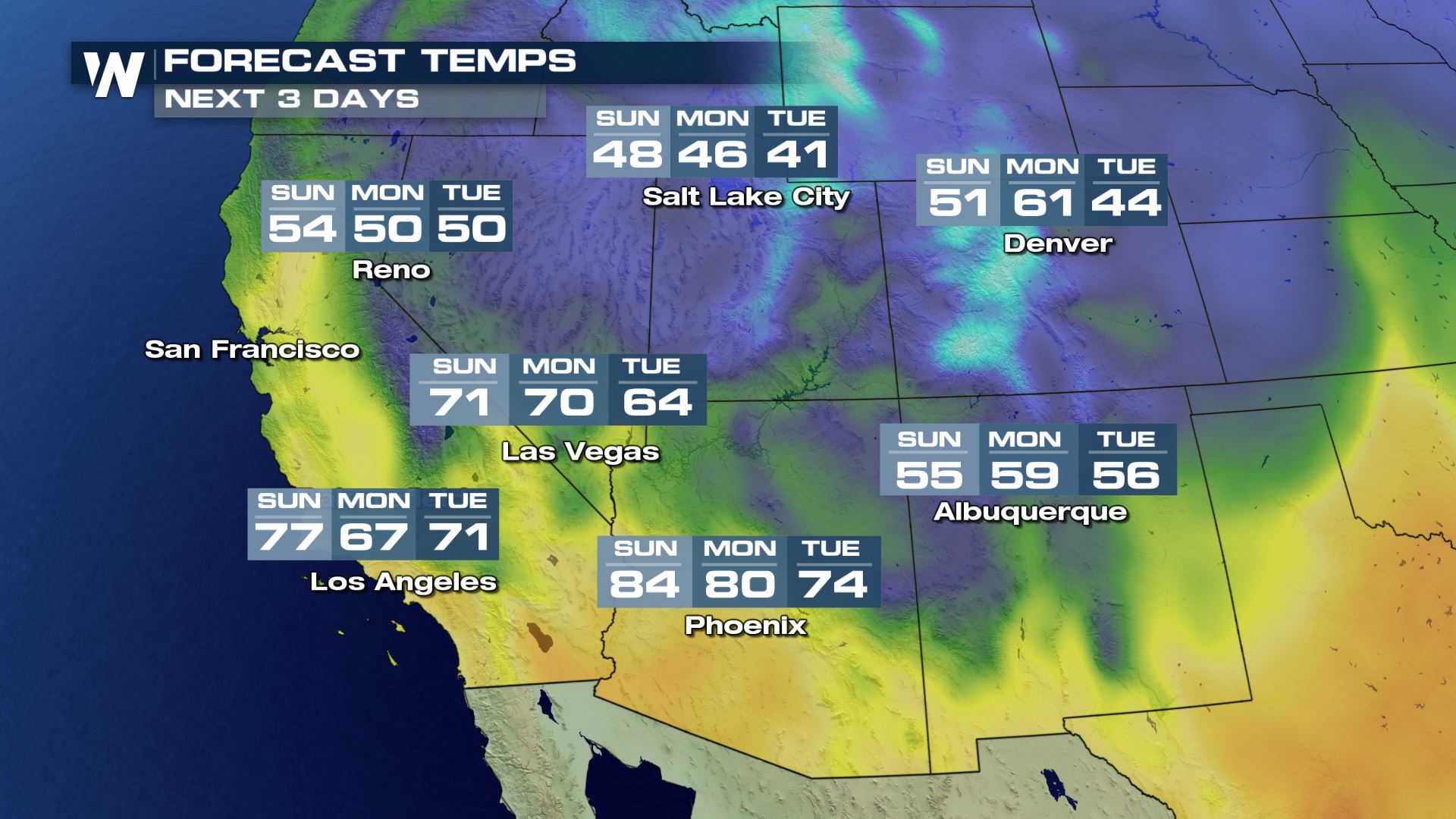 Remember, you can always get this regional view of the weather forecast via our WeatherNation app.
Here's how you can watch us!