Welcome to Spring! The Vernal Equinox is today, Monday March 20th, meaning equal amounts of daylight and darkness at all latitudes across the globe. It is the start of the Astronomical Spring, which continues into June. From this point onwards, those in the Northern Hemisphere will see an increase in the number of hours of daylight through the summer, when we hit our "longest daylight day of the year" on the Summer Solstice June 21st. Those in the Southern Hemisphere will loose daylight hours until the summer solstice and see the shortest amount of daylight on any given year day.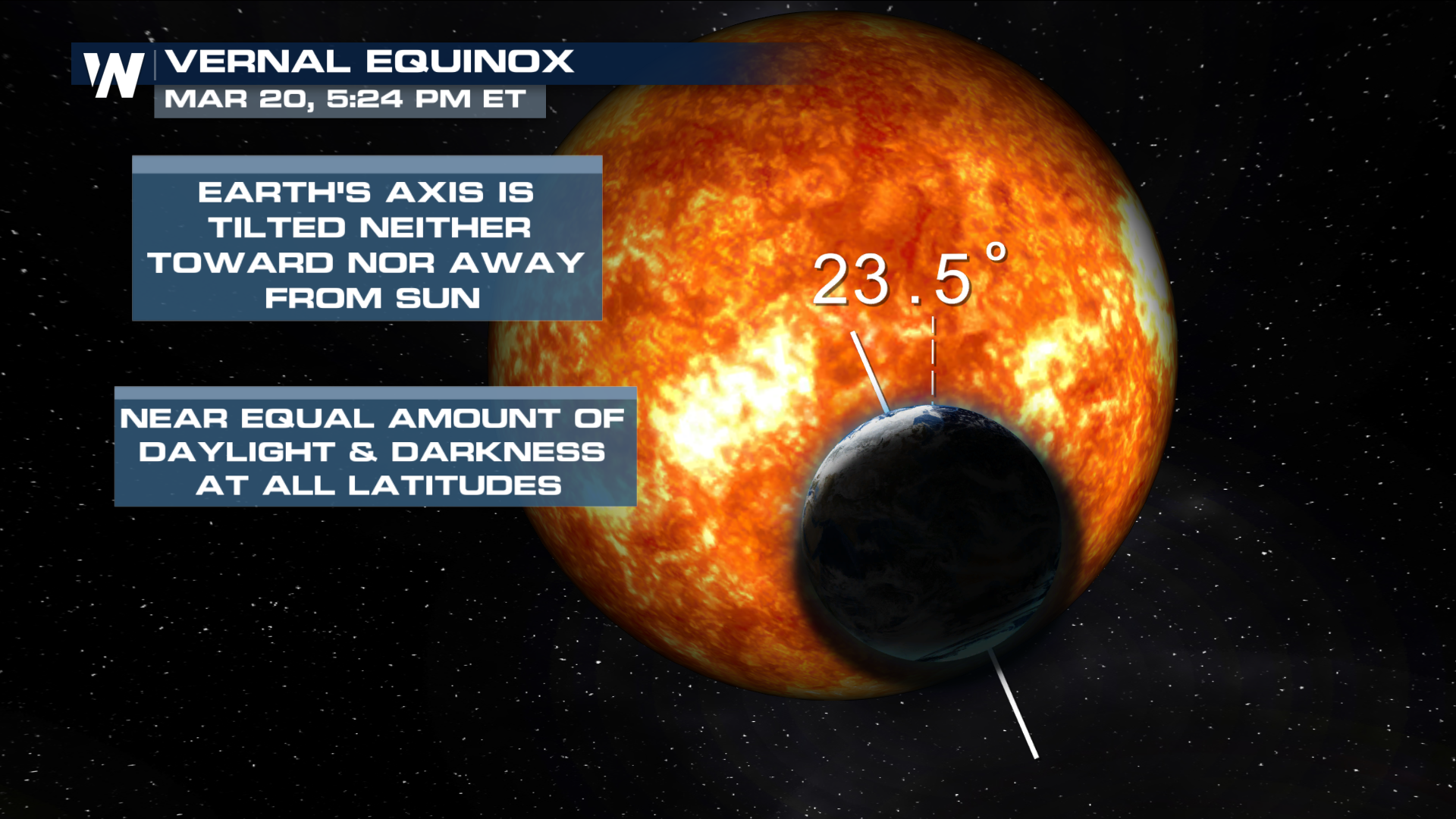 So how much time will we gain through March? Well, those at higher latitudes will see the most daylight gained this month, over an hour and a half for our northern cities including Minneapolis, Green Bay, Seattle, Portland Oregon and Portland Maine. About an hour of daylight will be gained for southern California through central Texas and into the Carolinas.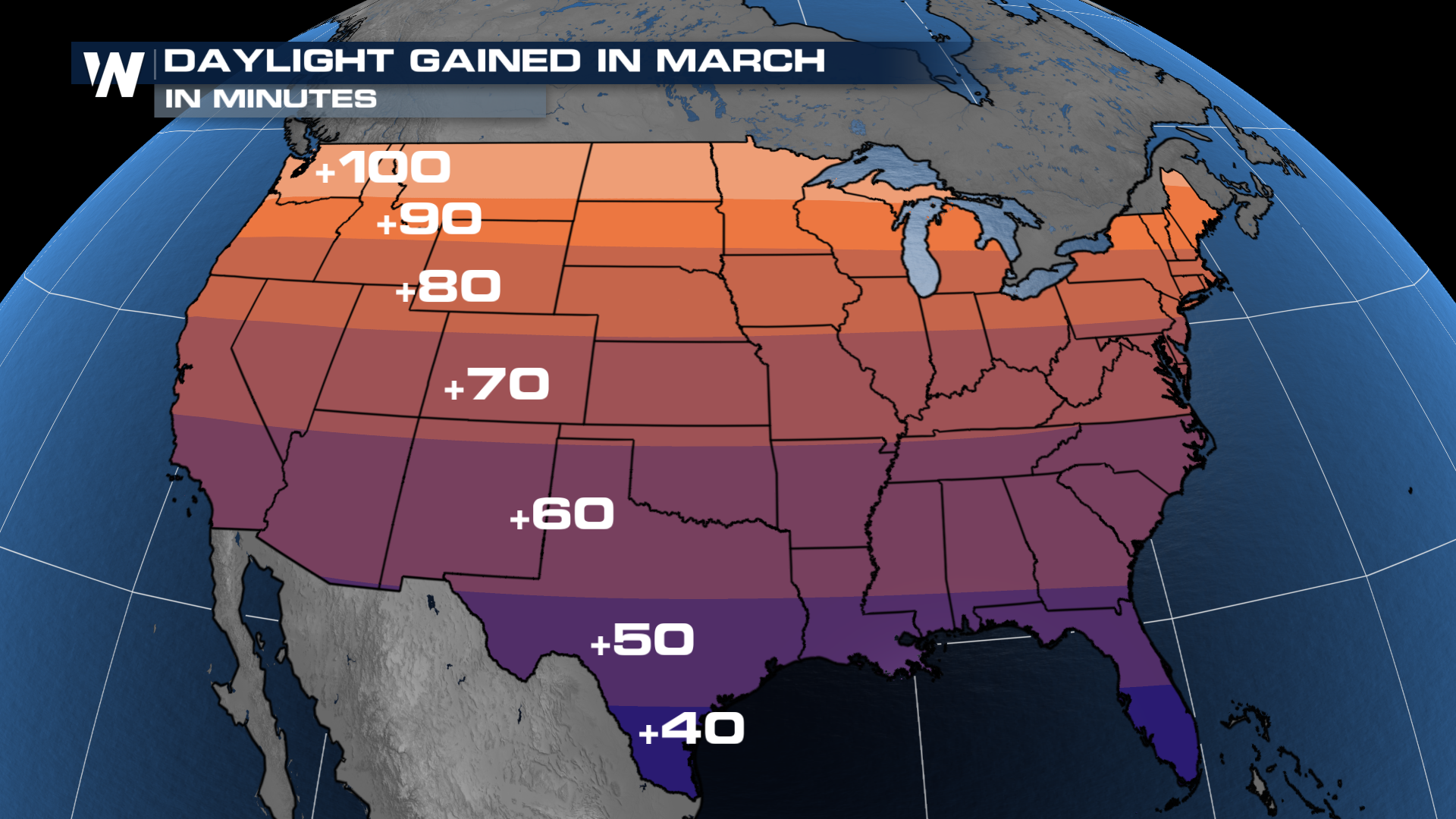 But will it feel like Spring? For areas in the Southeast, it certainly will with confidence in warmer than average temperatures through the end of this month. In the western and central U.S., the below average temperature cool trend is expected to continue with chilly temps through the end of this month!