An upper level ridge has been the primary forcing mechanism that has guided our weather patterns across the western United States. This ridge has guided monsoonal moisture from the Gulf of California in the desert southwest to building
record breaking heat in the northern Rockies region
.
Weather Pattern Explained
As mentioned, a ridge of high pressure in the upper levels of the atmosphere is bringing in much-needed moisture.

At the surface, Gulf of California moisture continues to move into the desert southwest and four corners region keeping the monsoonal pattern in tact.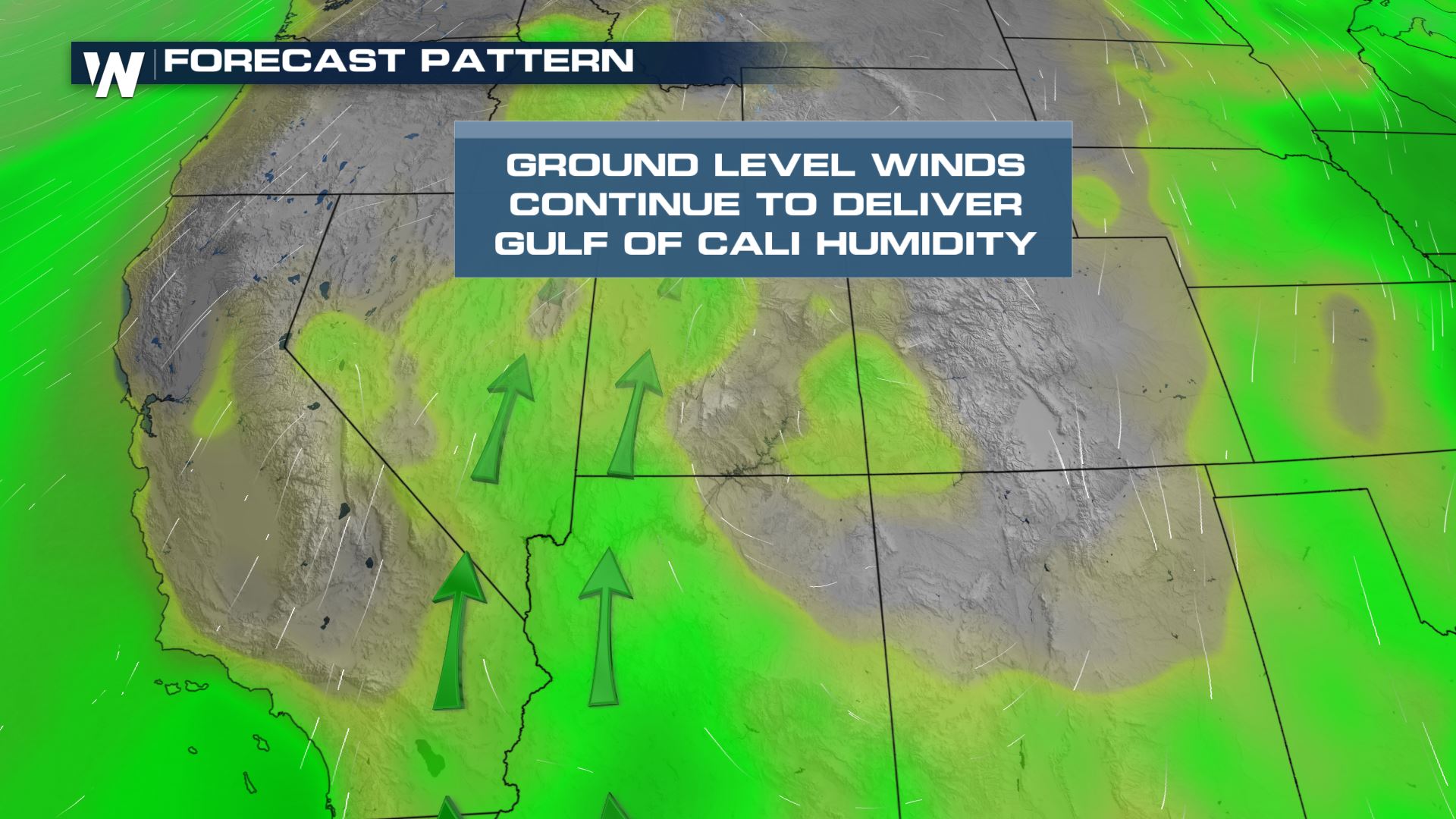 How Much Rain?
Comparing this season to the last Monsoon Season (June 15-September), many cities across the Four Corners and Desert Southwest have been performing much better.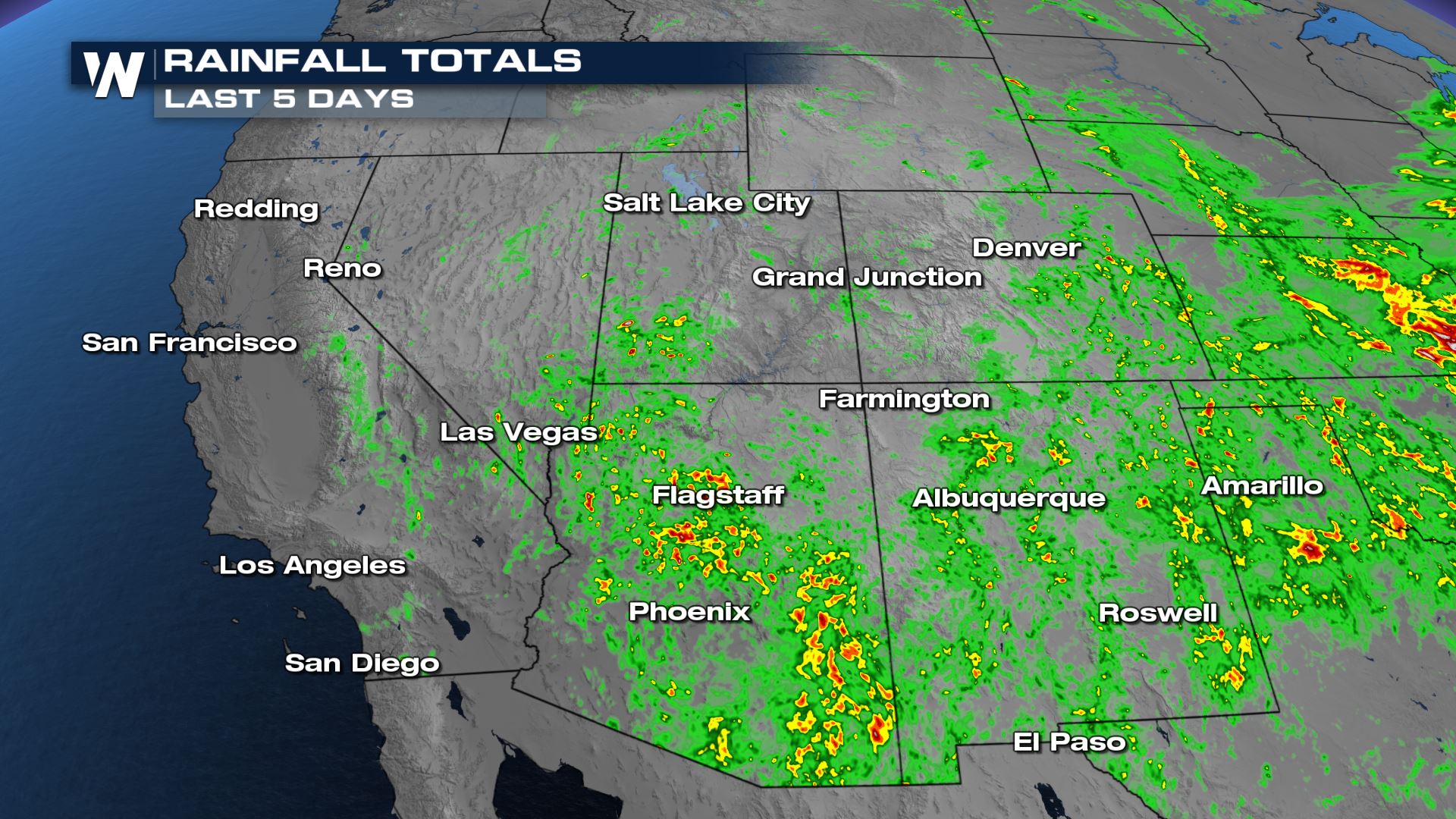 In fact, Las Vegas has already managed to beat 2020's monsoonal rainfall totals with still months to go. Since June 1, Vegas has seen 0.20" of rainfall. Last year, only a trace was recorded.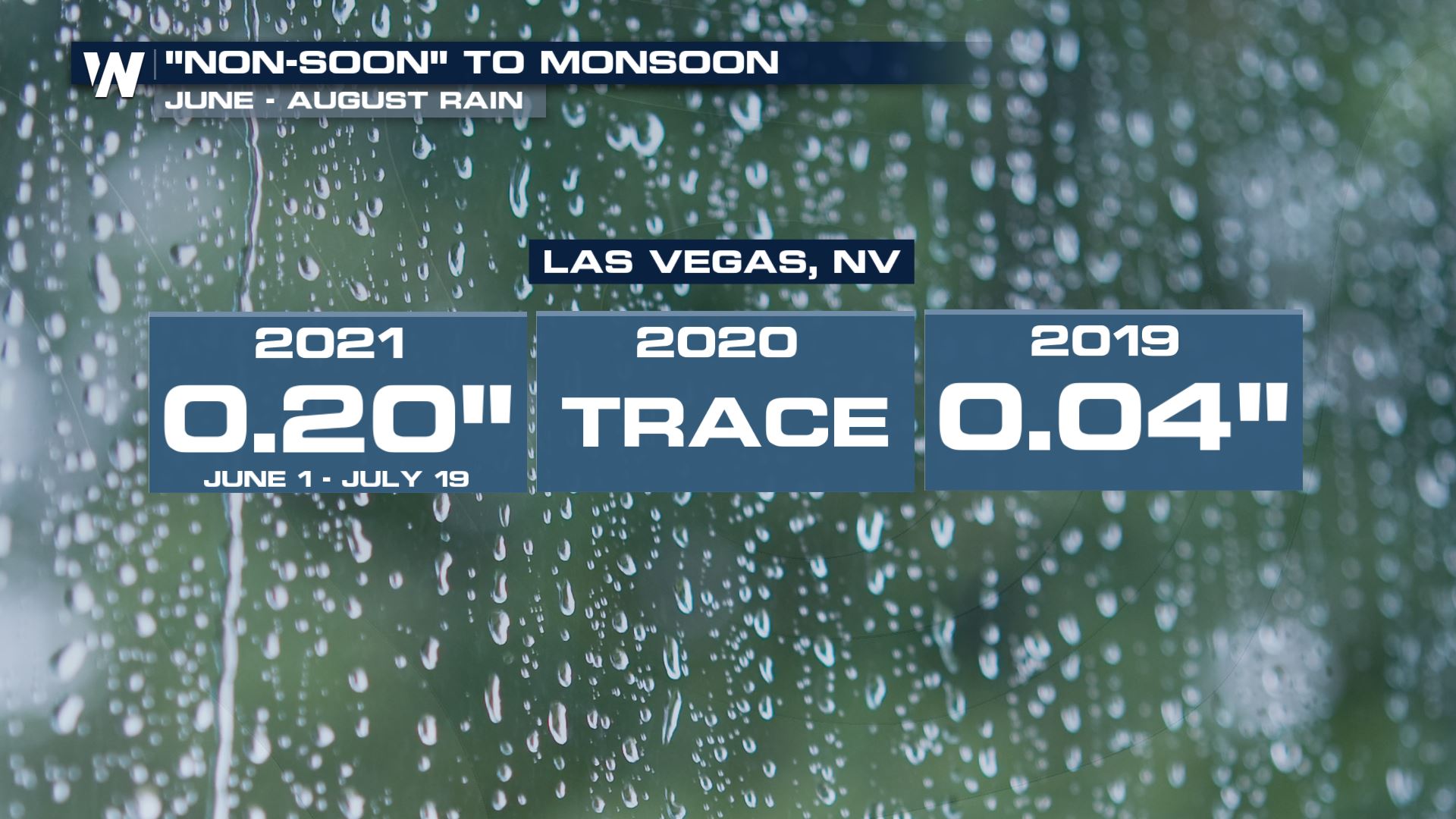 Speaking of last season, in 2020 Las Vegas actually broke a record for the most consecutive days of no measurable rainfall; 240 days.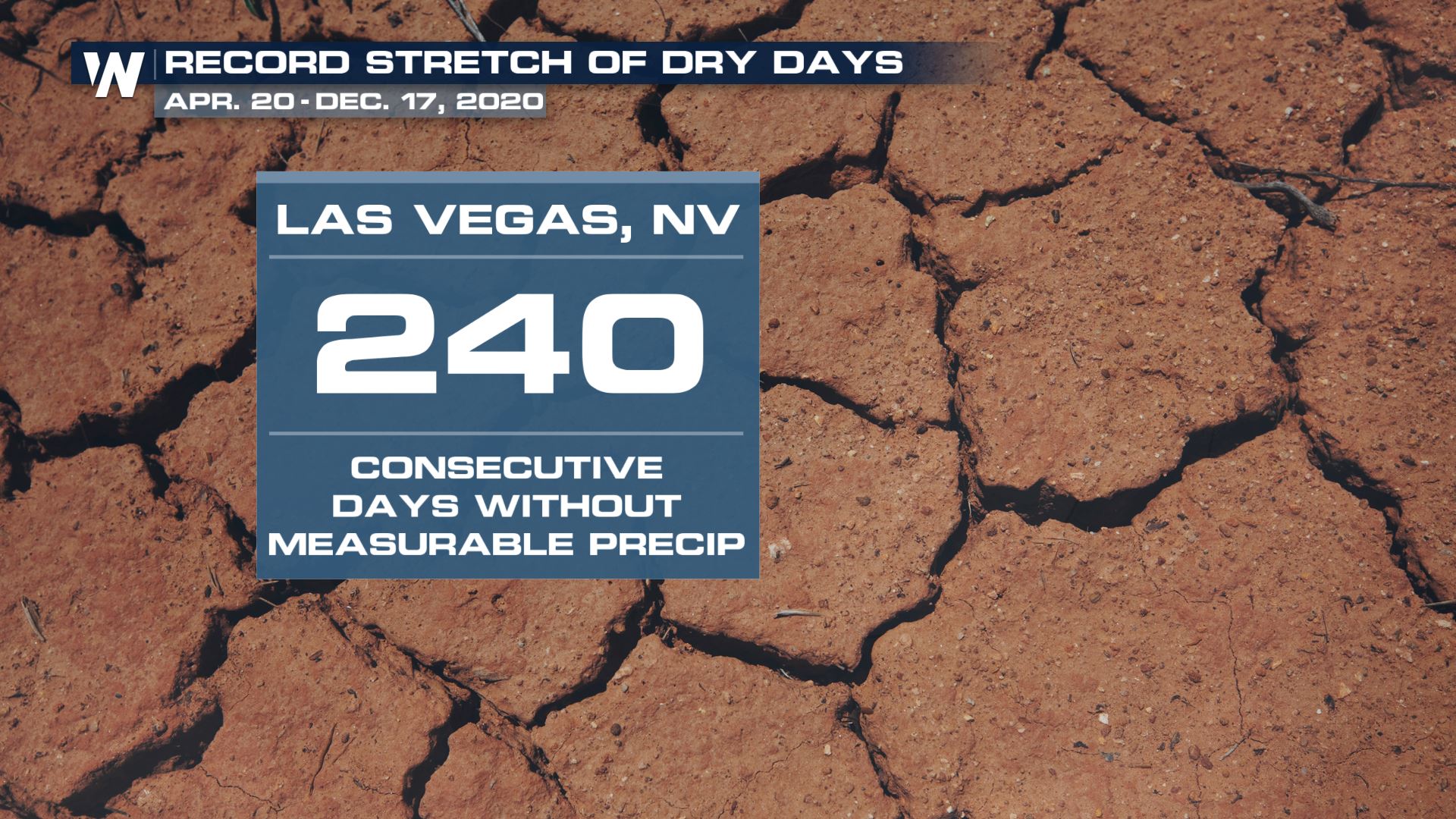 New Mexico
Meanwhile, in states like New Mexico, some monsoonal rainfall has brought significant relief to drought conditions in comparison to our previous months. Since May 11, exceptional drought has decreased from nearly half of the state to a quarter of the state. Note: drought still impacts nearly 93% of the state but we are making improvements.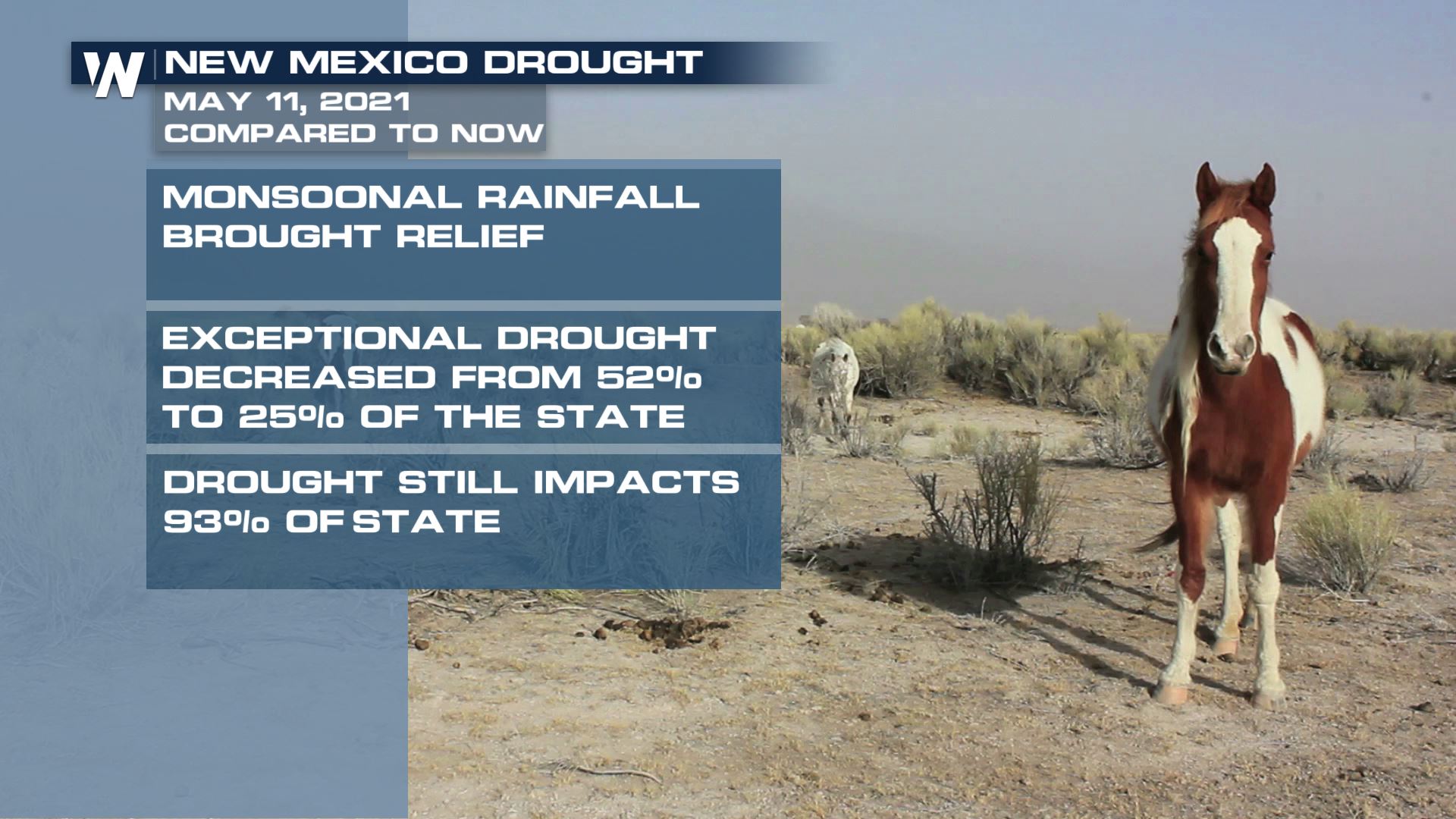 Here's a look at the May 11, 2021 drought monitor: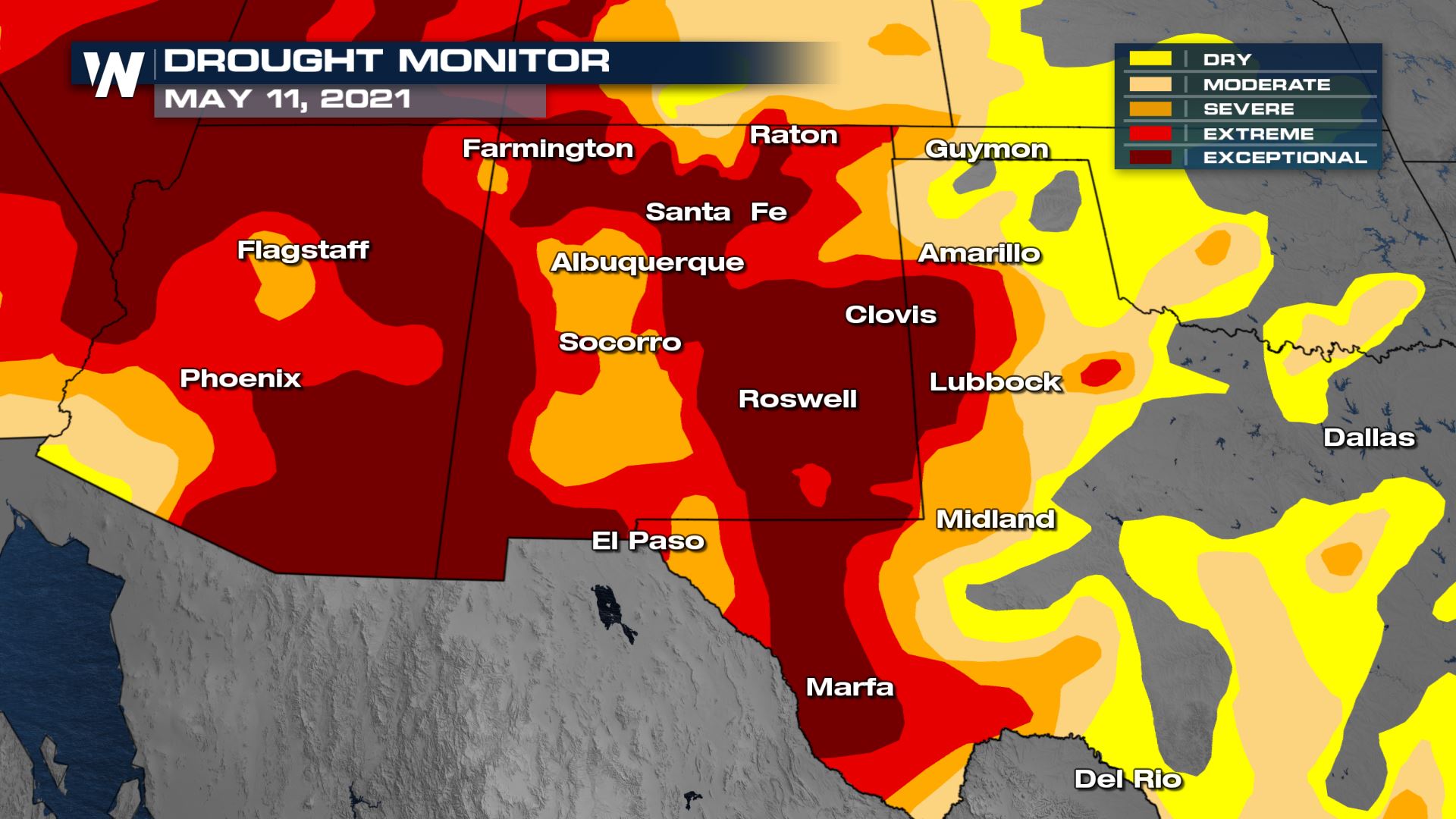 And the improvements made in the most recent monitor: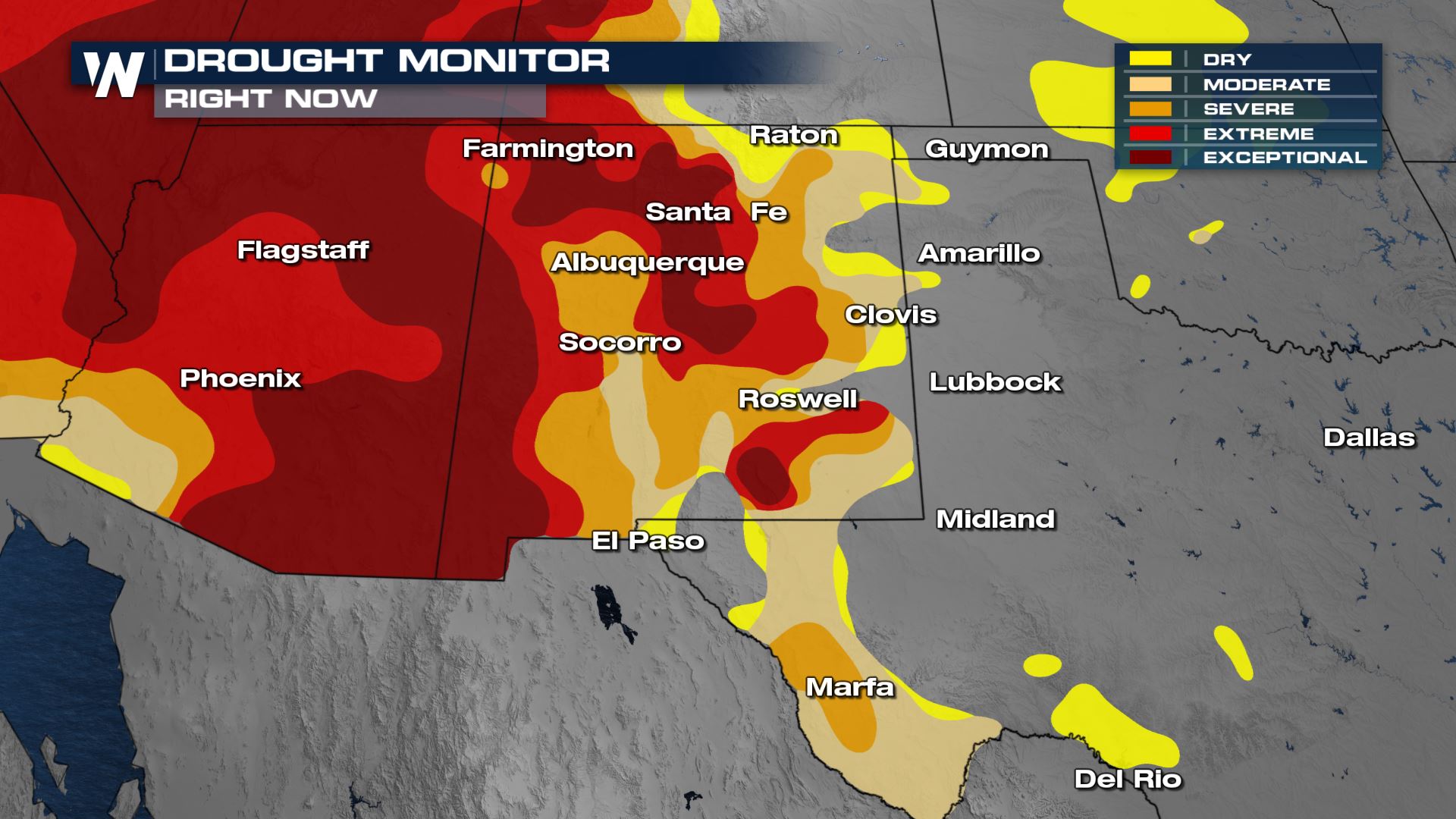 Based on the latest 30 day percentages compared to normal, we are now running 200-300% above those totals. So likely when the next drought monitor is issued on Thursday, we expect to see further improvements.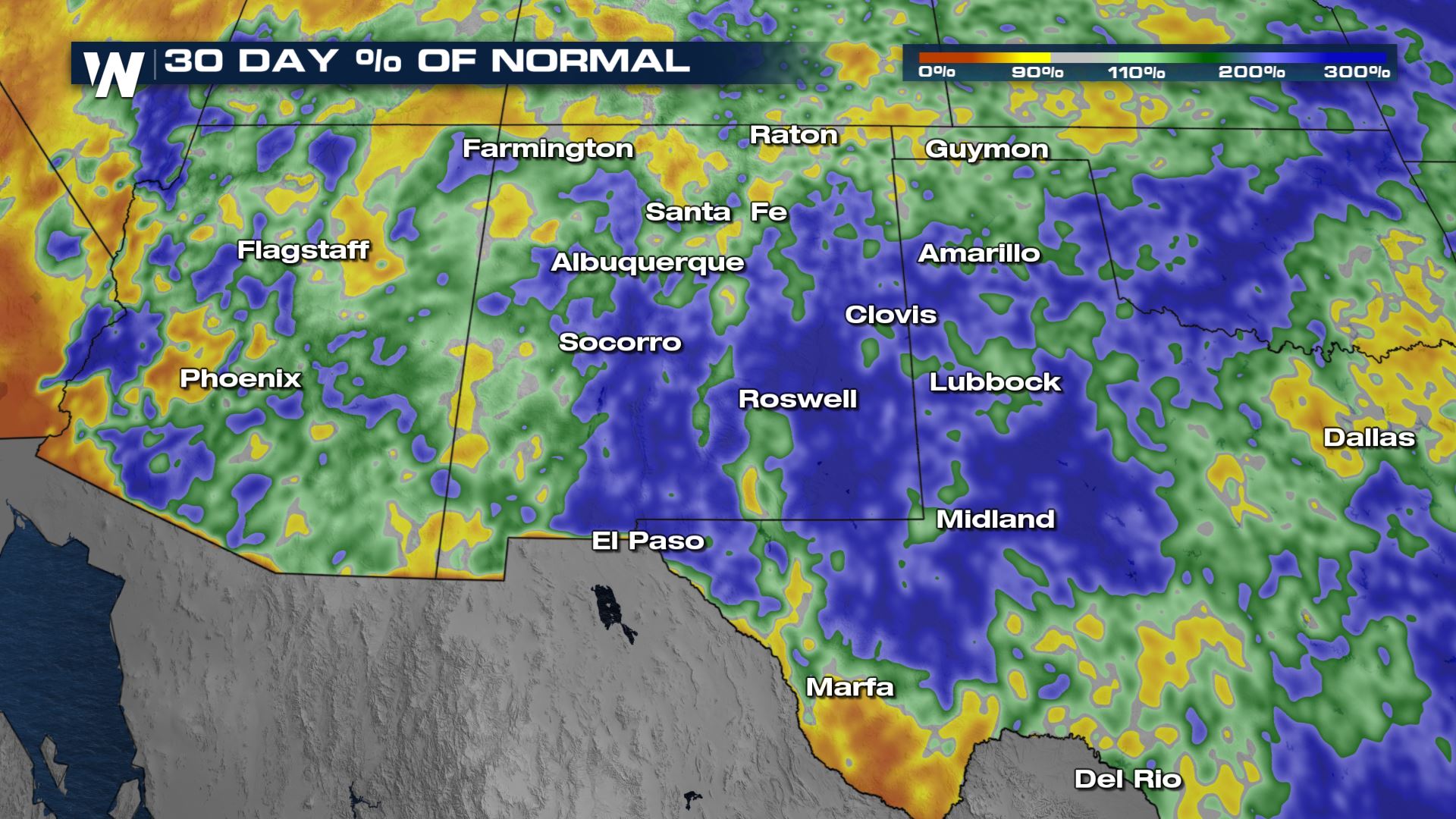 Southwest
Although some portions of the southwest has seen improvements, the dry pattern and heat wave has intensified our drought. Exceptional drought has increased from 13% to 33% for California with severe drought impacting 95% of California. Here's a look at the May 11, 2021 drought monitor: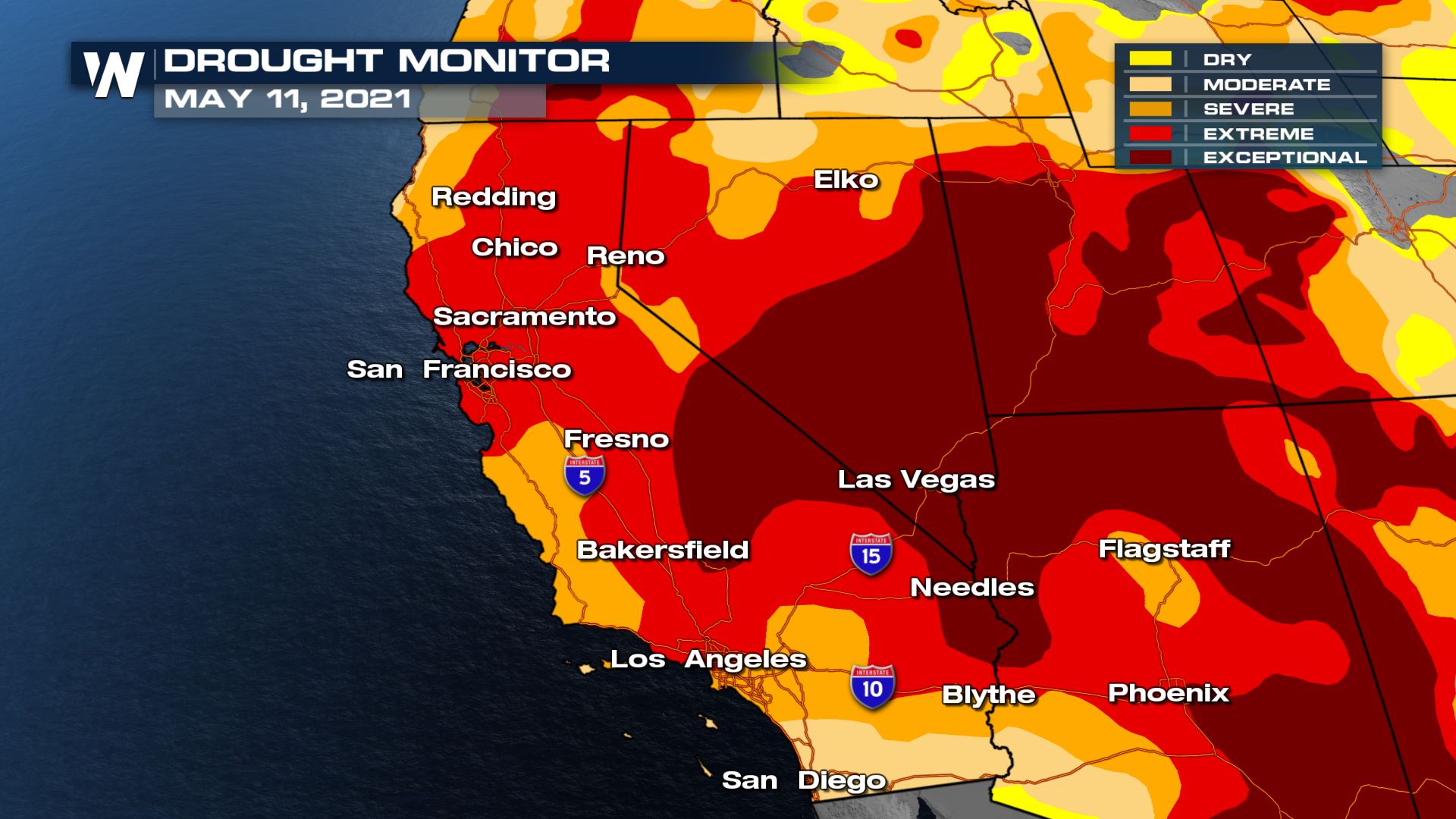 And now the worsening drought monitor from the latest outlook: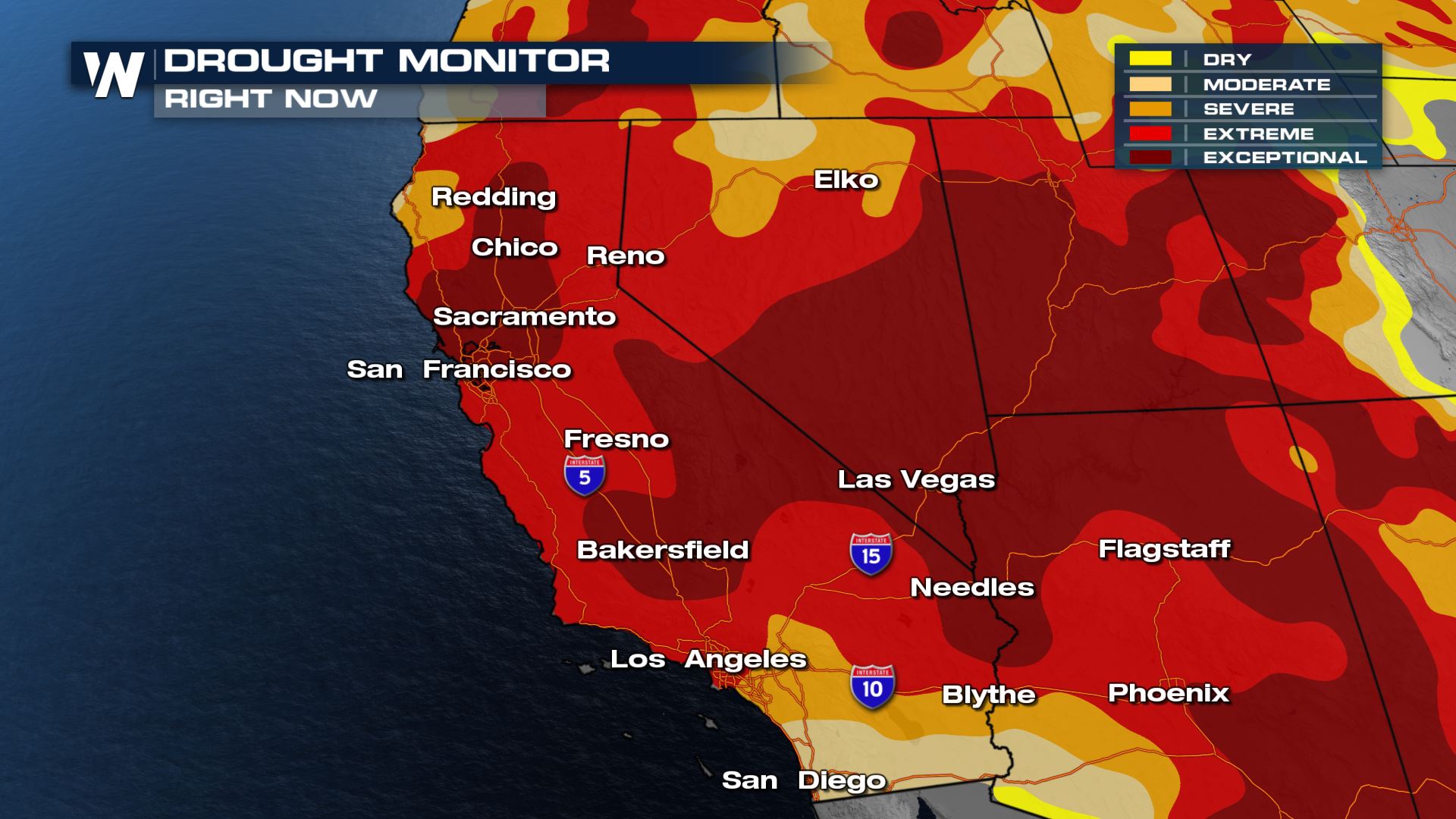 In fact, some cities like Sacramento California have not seen any measurable rainfall since April. Although this statistic is not record-setting or breaking it is still a substantial period of time with no rainfall.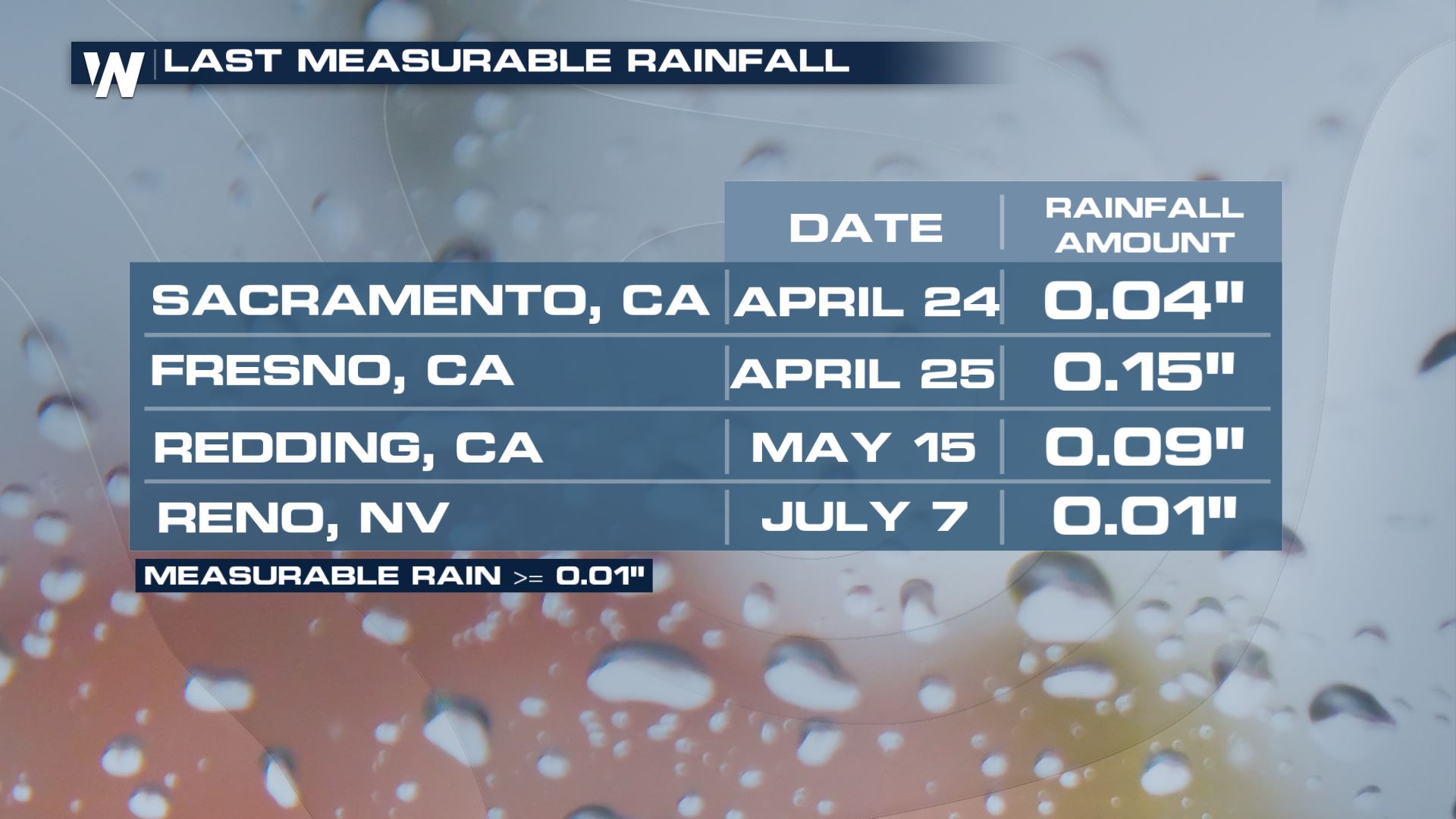 Northwest
The same story of drought continues into the northwestern United States. Cities like Seattle, Washington and Portland, Oregon have not seen measurable rain for 5 weeks!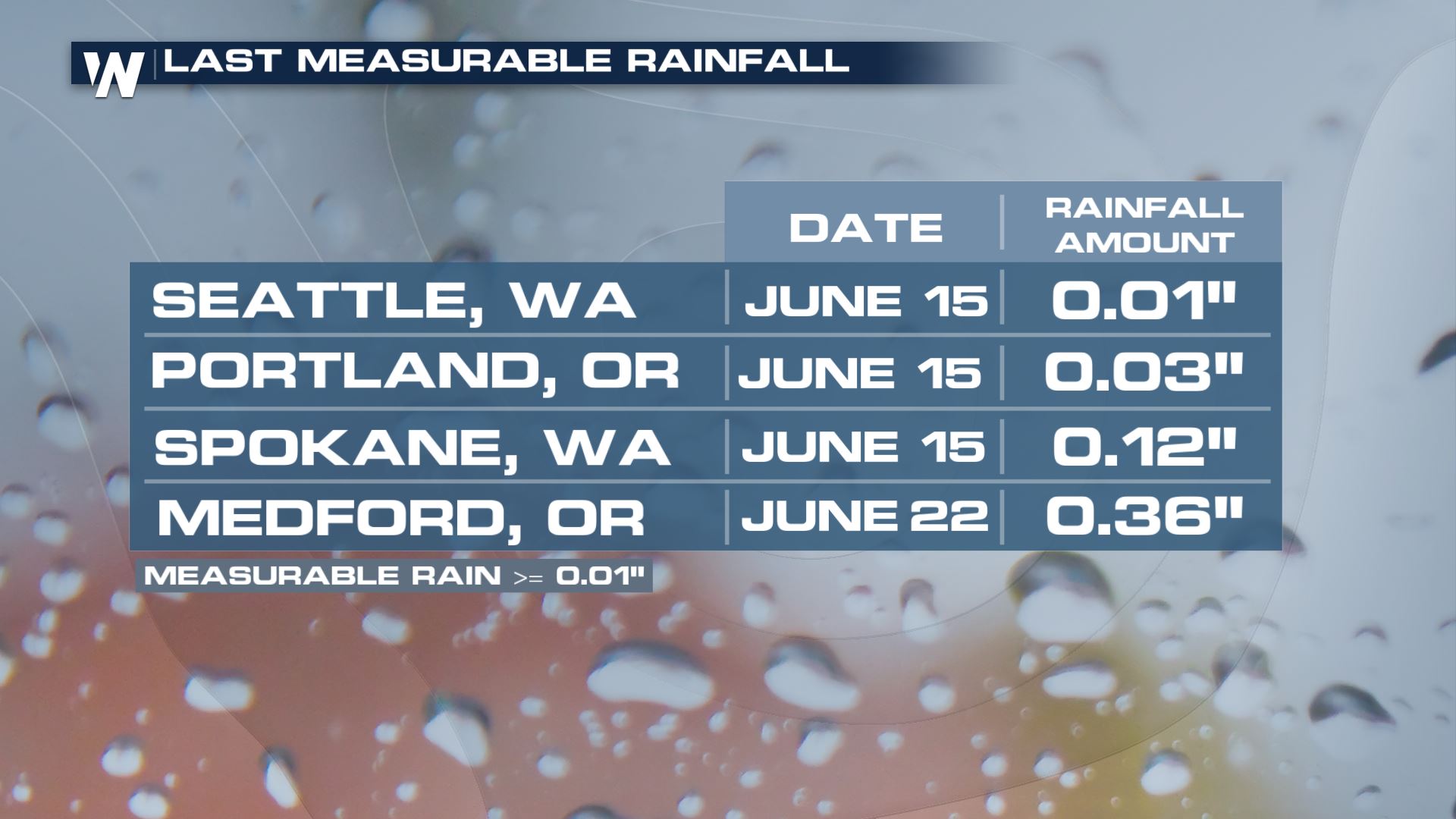 This is especially not good for fire weather conditions across the northwest. With below average precipitation, the drought continues to worsen.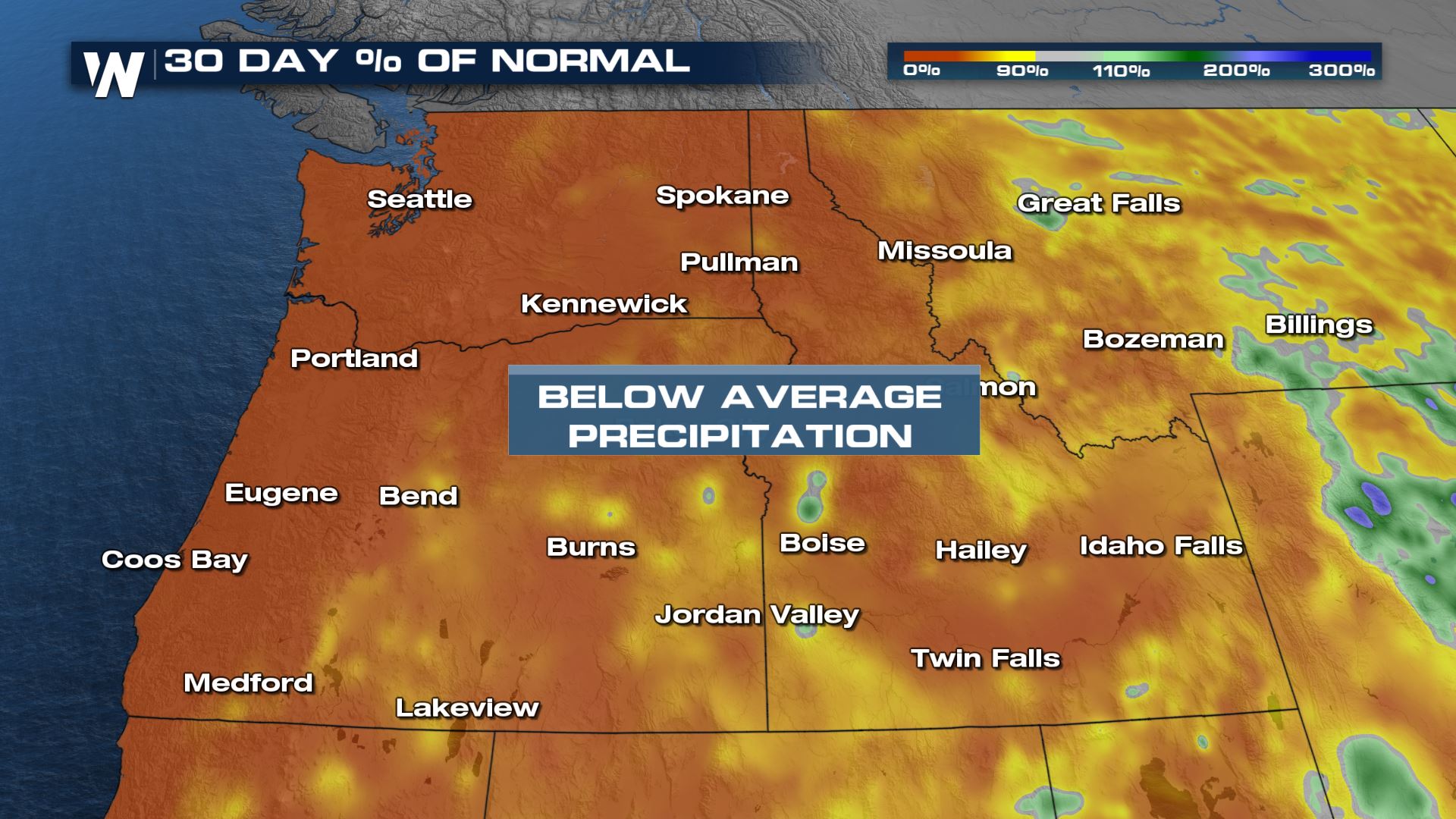 In Washington, after a historic heat wave and very dry spring and summer, Governor Inslee has declared a drought emergency across the state this week. Drought increased from 0% on May 11: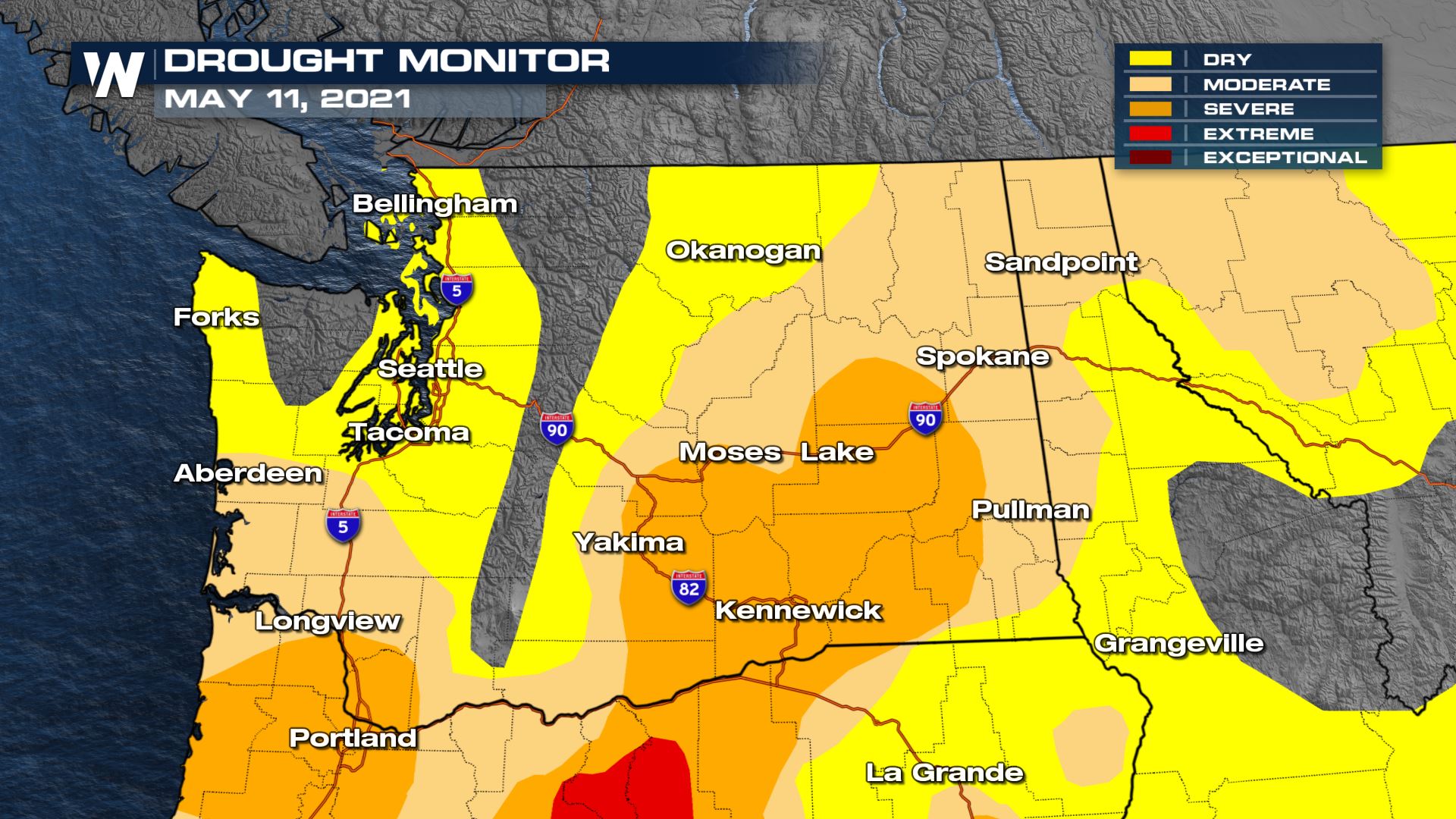 To now 40%: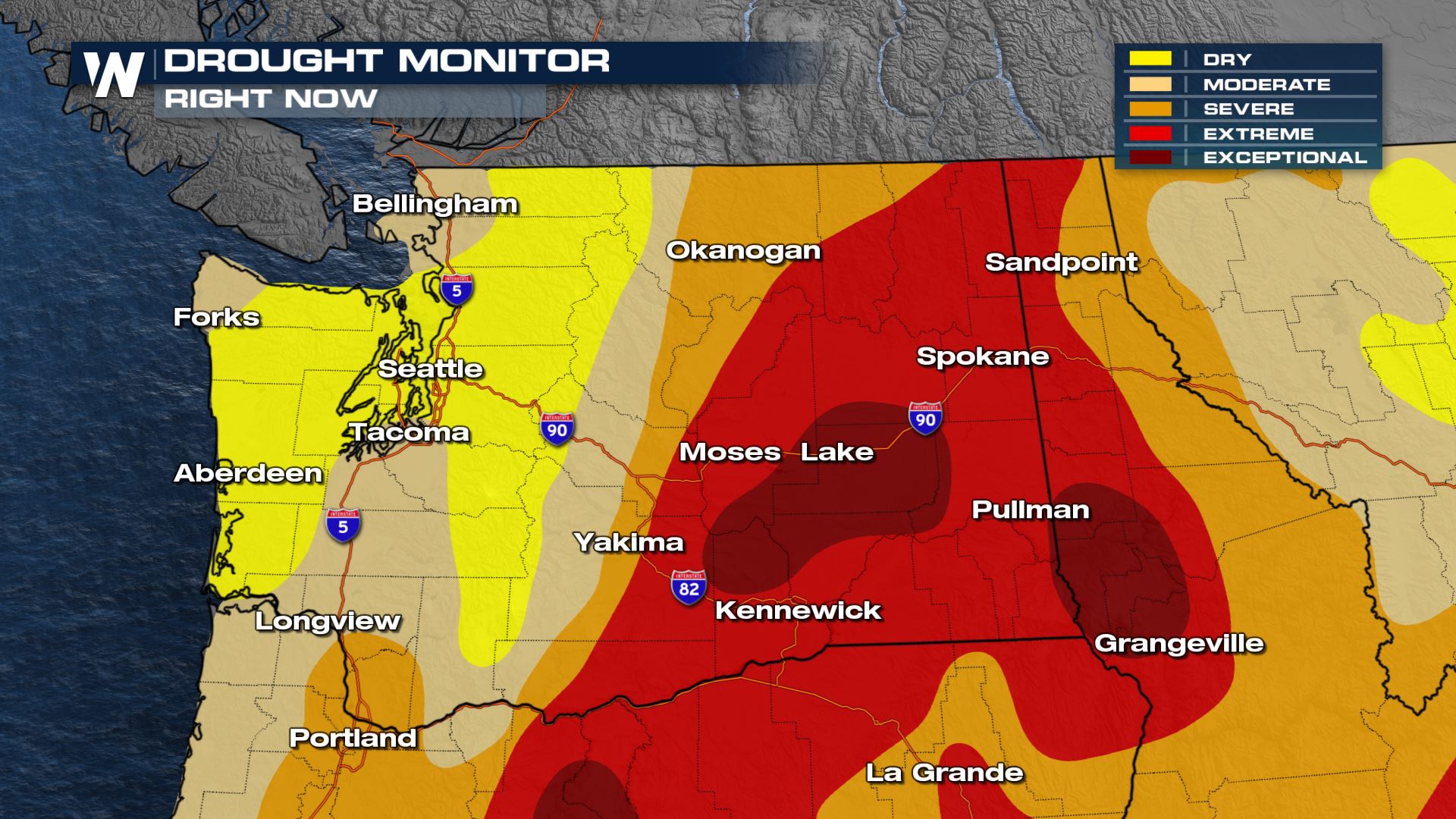 We will continue to track this weather story on WeatherNation where we're always streaming 24/7.