It seems that winter weather is not quite done yet in the western U.S.  Heavy snow fell over the Rocky Mountains Friday into Saturday.  Between five and fifteen inches blanketed the high country of Colorado.  Driving conditions in the mountains was a bit hazardous.  Here's a picture from Monarch Pass, Colorado on Friday afternoon.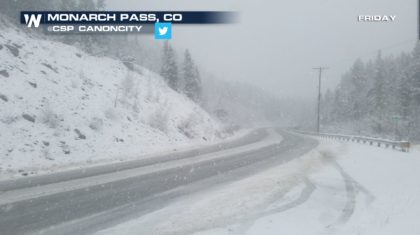 The snow totals were very impressive by April standards.  Alma, Colorado received almost 15 inches of snow!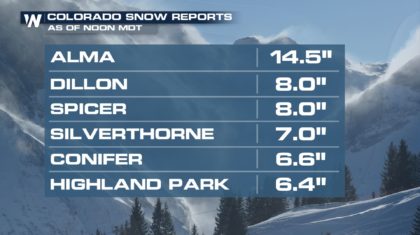 Some of the moisture actually spilled over the mountains into cities on the front range.  Fort Collins, Boulder, Denver, and Colorado Springs all saw light snow.  It was a winter wonderland in places like Centennial, Colorado, just south of Denver.  Luckily, roads were just wet, not snowy or slushy.  A dusting of light snow coated grass, trees, and elevated surfaces.  And many residents appreciated the April snow, recognizing the benefits of Spring moisture. https://twitter.com/JHansen_WX33/status/987706830624251904 It looks like some more snow could be on the way for Monday and Tuesday! A front will drop some snow late Sunday night over southwestern Montana, and northwestern Wyoming.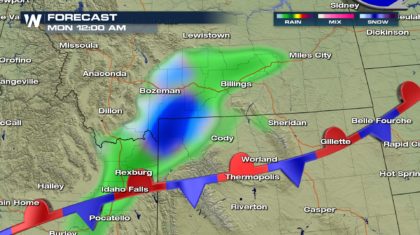 It will be a very quick burst of snow, moving to the east over Billings and Cody by 8AM Monday morning.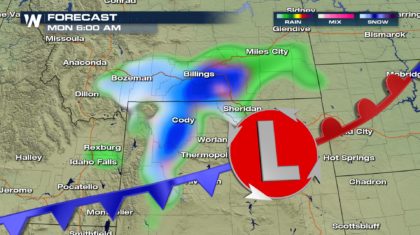 By 8pm Monday evening, the snow showers will move over central and southeastern Wyoming.  Very little accumulation is expected with this system.  Some areas may get two or three inches at most.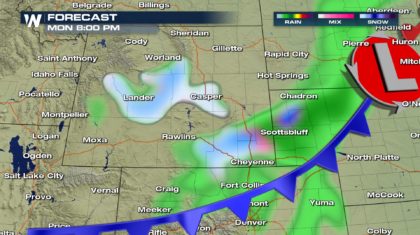 And by early Tuesday morning, once again, snow could be falling in Denver and along the Front Range.  The snow will be light, and won't last very long.  Little to no accumulation is expected.  And this time around, the snow is not expected to fall in the Colorado Rockies.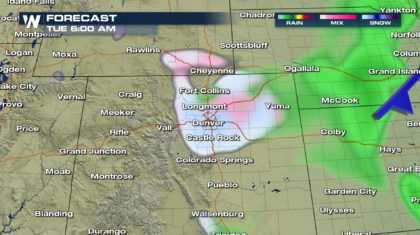 So enjoy this late season taste of winter.  It won't be a major storm and should not cause too many problems.  And it won't be long before the heat of the summer arrives, and many of us will be dreaming of a cold snap. For WeatherNation:  Meteorologist Matt Monroe