Before the snowstorm slammed into the southern Appalachians, we told you it could be one for the record books for cities in South and North Carolina, as well as Virginia. Now that the storm has finished, let's take a look at how it stacked up.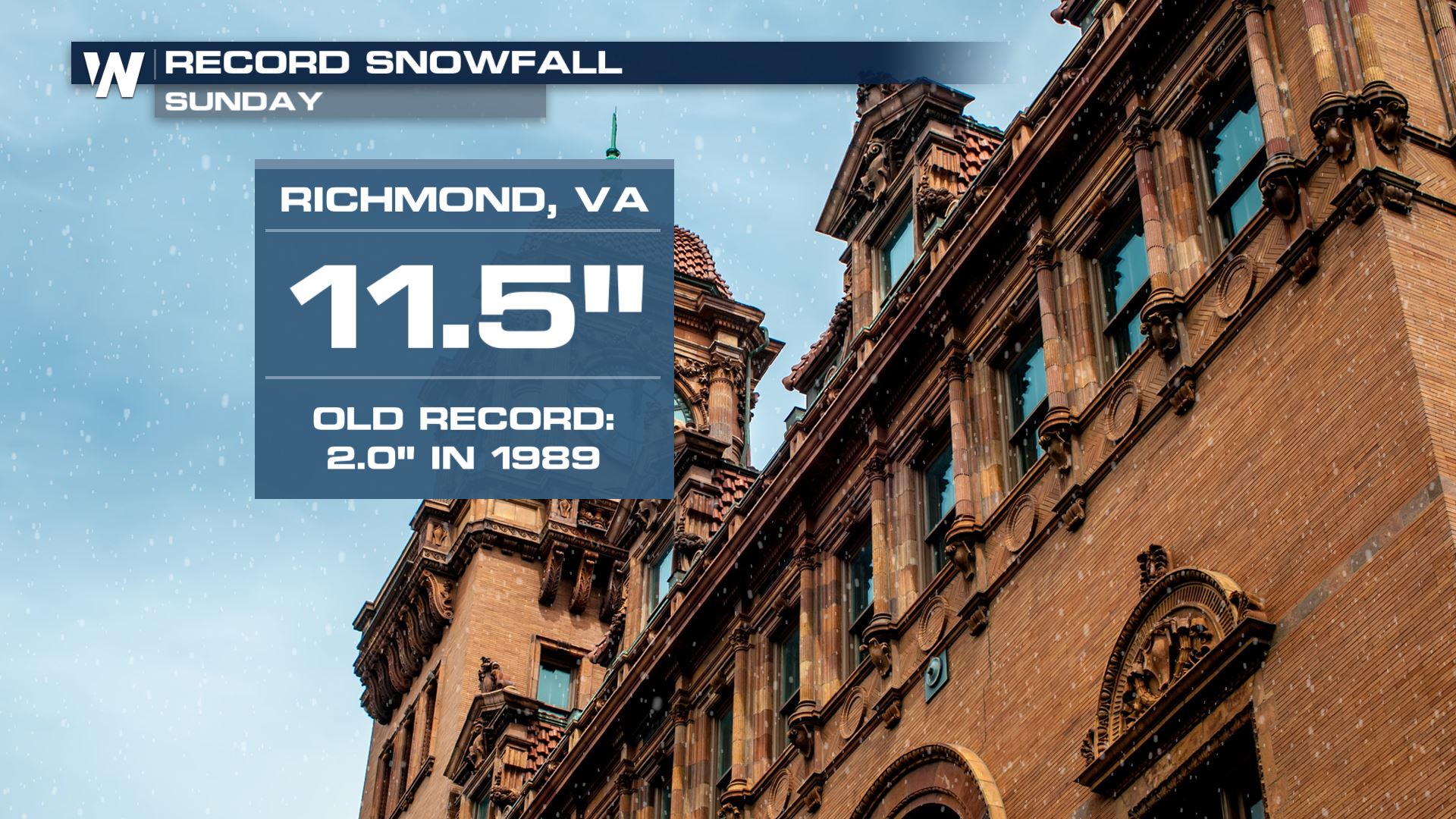 In Richmond, Virginia the city received nearly one FOOT of snow! It smashed the daily snowfall record of two inches that was set on December 9, 1989! Snowfall records are kept on a daily, monthly, and yearly record. In the case above, the daily snowfall record (only for December 9) was 2 inches. However, the 11.5" in Richmond was nearly a record for the entire month of December as well!
Related Story: North Carolina Crippled by Snow and ice on Sunday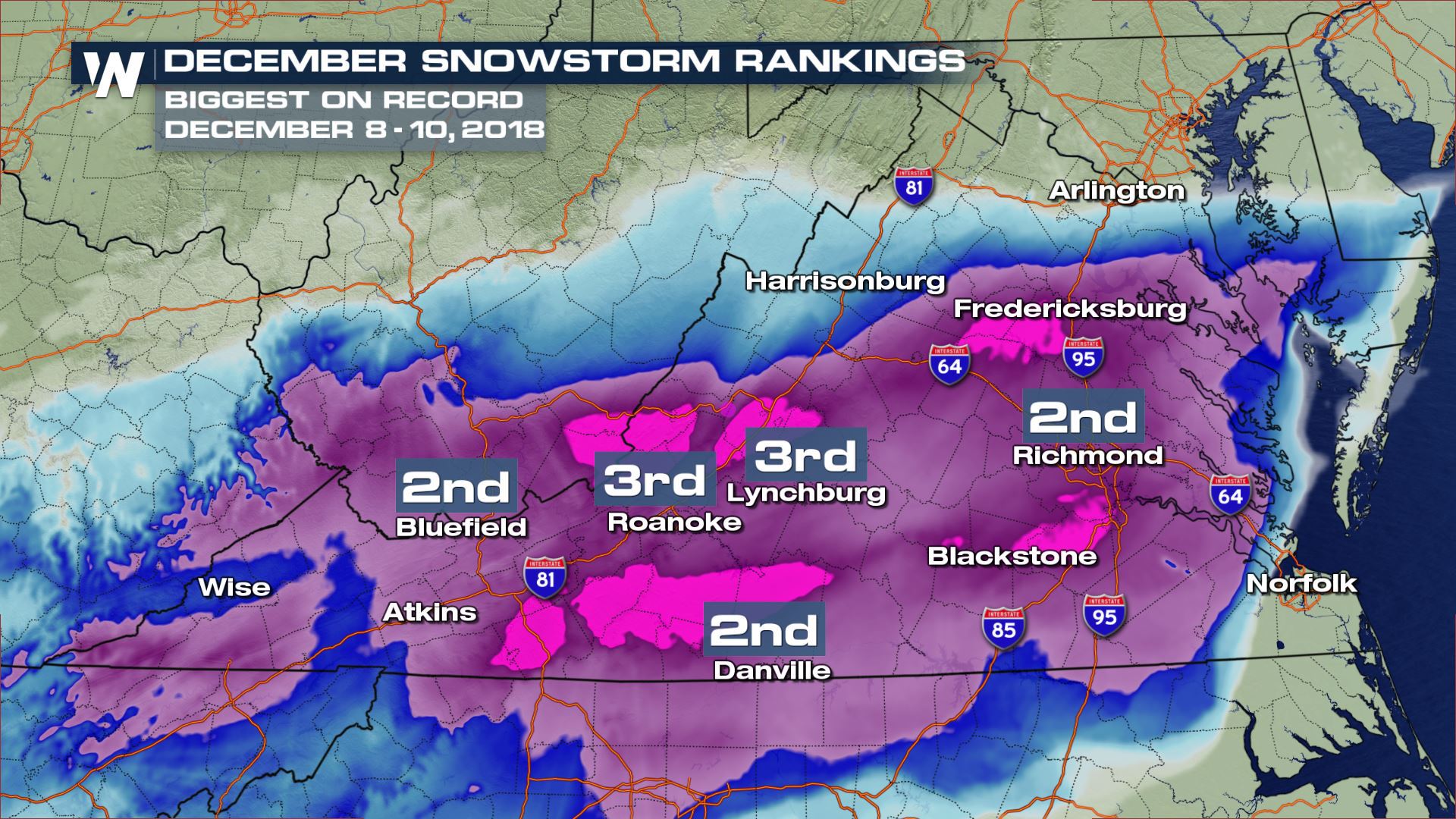 For all-time December snowstorms, this latest one ranks in at least the top three, if not top two. In Roanoke, Lynchburg and Blacksburg, Virginia this was the 3rd-snowiest storm ever recorded in December! In Richmond, Danville and Bluefield, WV this storm was the 2nd-snowiest ever recorded in December! What do all of these cities have in common?
Richmond, VA - 11.5"
Roanoke, VA - 15.2"
Blacksburg, VA - 13.7"
Lynchburg, VA - 11.7"
Danville, VA - 12.5"
Bluefield, WV - 15.0"
All of these cities had their snowiest storm *this early* in a calendar year. All of those numbers you see next to the cities above classify as the biggest snow accumulation this early in the season. More number crunching and record comparison will be done in the near future. If we find anything noteworthy, we'll pass it along to you. For now, enjoy the snow! For WeatherNation, Meteorologist Steve Glazier