This is incredible wave action in southern coastal England as storm "Babet" impacted the region with winds, rain and waves. So why does the U.K. Met Service name storms?
The U.K. Met Agency in partnership with the Irish national meteorological agency, Met Éireann and KNMI, the Dutch national weather forecasting service have been naming storms western Europe since 2015. The list of names is used from early September through late August, resetting when Summer turns to Fall and the pattern tends to get more active over the European continent. Each year new names are picked and the letters Q, U, X, Y, and Z follow the World Meteorological Organization's avoidance of those letters.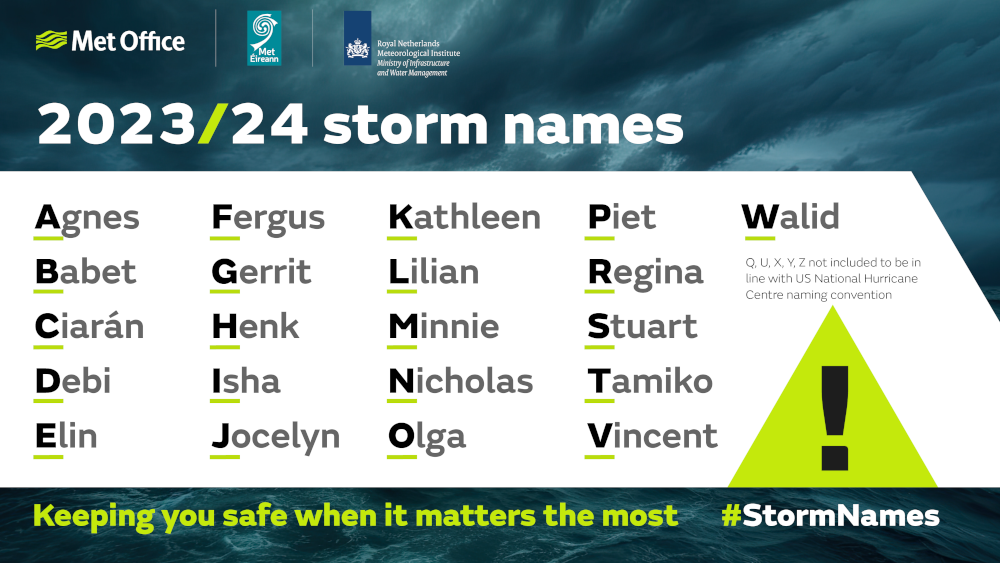 The goal of naming storms is to raise awareness of a storm's name and the potential for severe weather that could be potentially damaging or destructive. Usually the impacts of a storm will be from strong winds and heavy rain or flooding. However, they could be named for snow too. The naming system for systems is a bit less clear cut compared to that of naming Tropical Cyclones. However, if the storm impacting the U.K. or Europe is the remnants of a tropical storm or hurricane from the Atlantic Basin, its original tropical name will be unchanged!
The reason for naming tropical systems is because they often impact multiple countries and regions. The name helps to "reduce confusion and streamline[s] communication" according to NOAA. The World Meteorological Organization (WMO) is responsible for tropical cyclone names through all the basins around the world: Atlantic, Eastern Pacific, Central Pacific and 7 other regions globally. The WMO also is the governing body on if and when tropical cyclone names are retired due to impact.
Other regions in Europe also name weather systems, and countries are grouped by region. The Southwestern storm naming group includes Spain, Portugal, France, Belgium and Luxembourg. For the northern group, the countries of Norway, Sweden and Denmark work together to name storms. Sometimes one agency will name a storm before the other does if it impacts cross-regionally.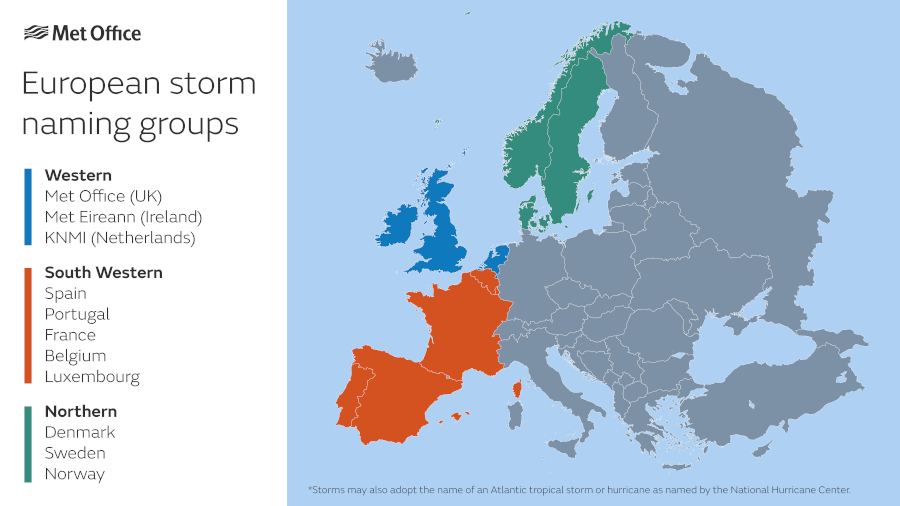 The National Weather Service, official government agency in the U.S. does NOT name fall or winter storms and neither does WeatherNation. There is no official criteria for what makes a winter storm more impactful than another and it is important to seek out realistic, accurate and responsible weather information during the winter season.