A strong low pressure system will bring rain, snow, and wind across a large portion of the United States.  In the Central Plains, we will experience the whole range of conditions.  From soaking rains to blizzard conditions, it's going to be a wild week. https://gph.is/g/4LMBMgE Take a look at Nebraska's alerts for the next few days. There is a lot going on here! Blizzard Warnings are highlighted in red, Winter Storm Watches are in blue, High Wind Watches are gold, and then finally Flood Watches are in green. Fasten your seat belts folks!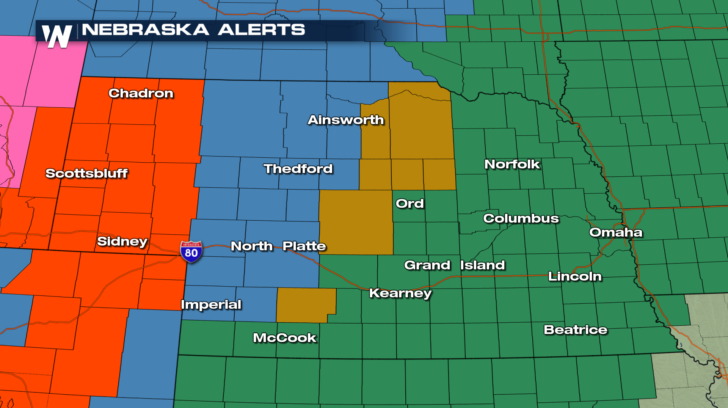 Let's break down each of these threats. On the wet side of this storm, flooding is a concern due to a combination of snowmelt and rain accumulation.  Flood Watches have been issued for late Tuesday through Wednesday evening from Kansas to Wisconsin. Several inches of rain are possible  in the next few days.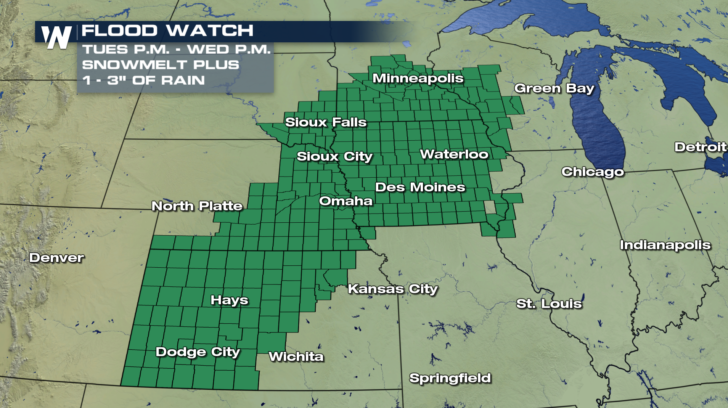 On the colder and snowier side of things, Winter Weather Alerts extend from Colorado all the way through South Dakota. Within the Blizzard Warning, travel will be extremely difficult if not impossible Wednesday and Thursday. Up to 18 inches of snow along with wind gusts up to 65 mph will impact parts of Colorado, Wyoming, and Nebraska.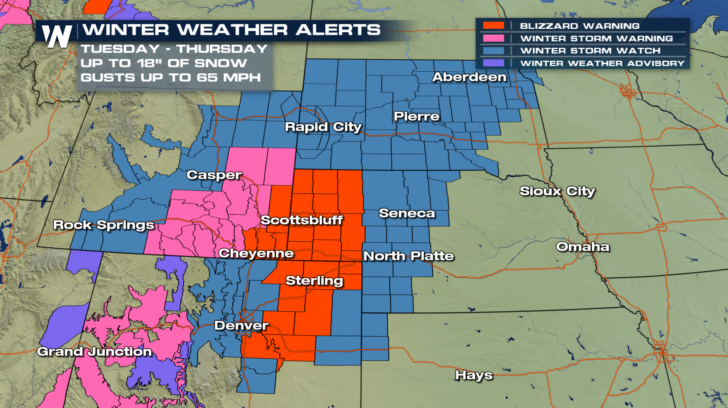 Strong and possibly damaging wind gusts will extend well beyond the areas under the Blizzard Warning. Wind gusts up to 65 mph are possible all the way south through Texas.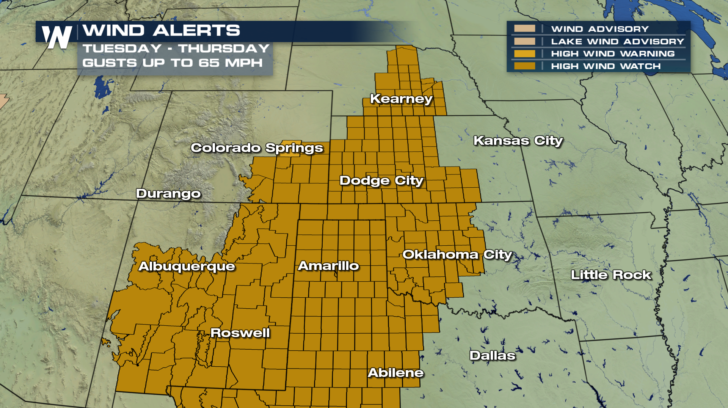 Whether you will experience wind, snow, rain, or ALL 3 this week, it will be important to keep a close eye on the weather. Download the WeatherNation app from the Apple Store or Google Play Store to get your local forecast. We will also keep you updated online and on-air. -Meteorologist Viki Knapp