As a powerful cold front sweeps through the northern tier of the country, residents felt some of the coldest temperatures in nearly two decades. De Smet, SD dropped to a bone-chilling -36°, shattering the previous record low of -25°. Wind chill values dipped to nearly -60° in the north Wednesday morning, causing numerous school closures. With this bitter cold locked in place over the next few days, be sure to limit your time outside, as frostbite may occur within a few minutes. Make sure all extremities, such as hands and ears are covered, also don't forget about your pets, too!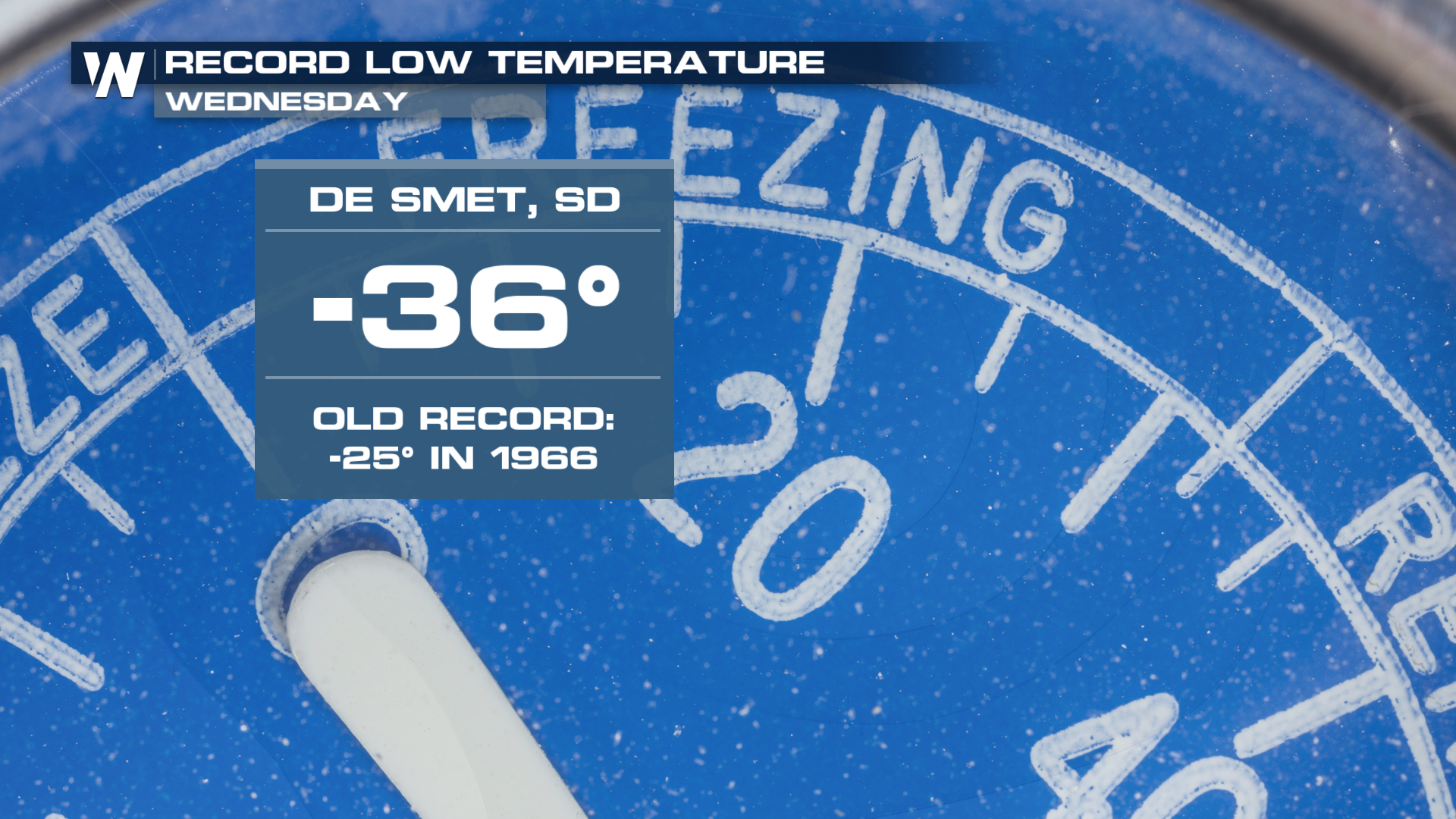 As the front swept south and cold air followed, precipitation fell in the form of snow in Jackson, MS, where they received 0.3" of snowfall, beating the old record of a trace in 1968. Numerous areas in the south have reported frozen precipitation, even in central Alabama!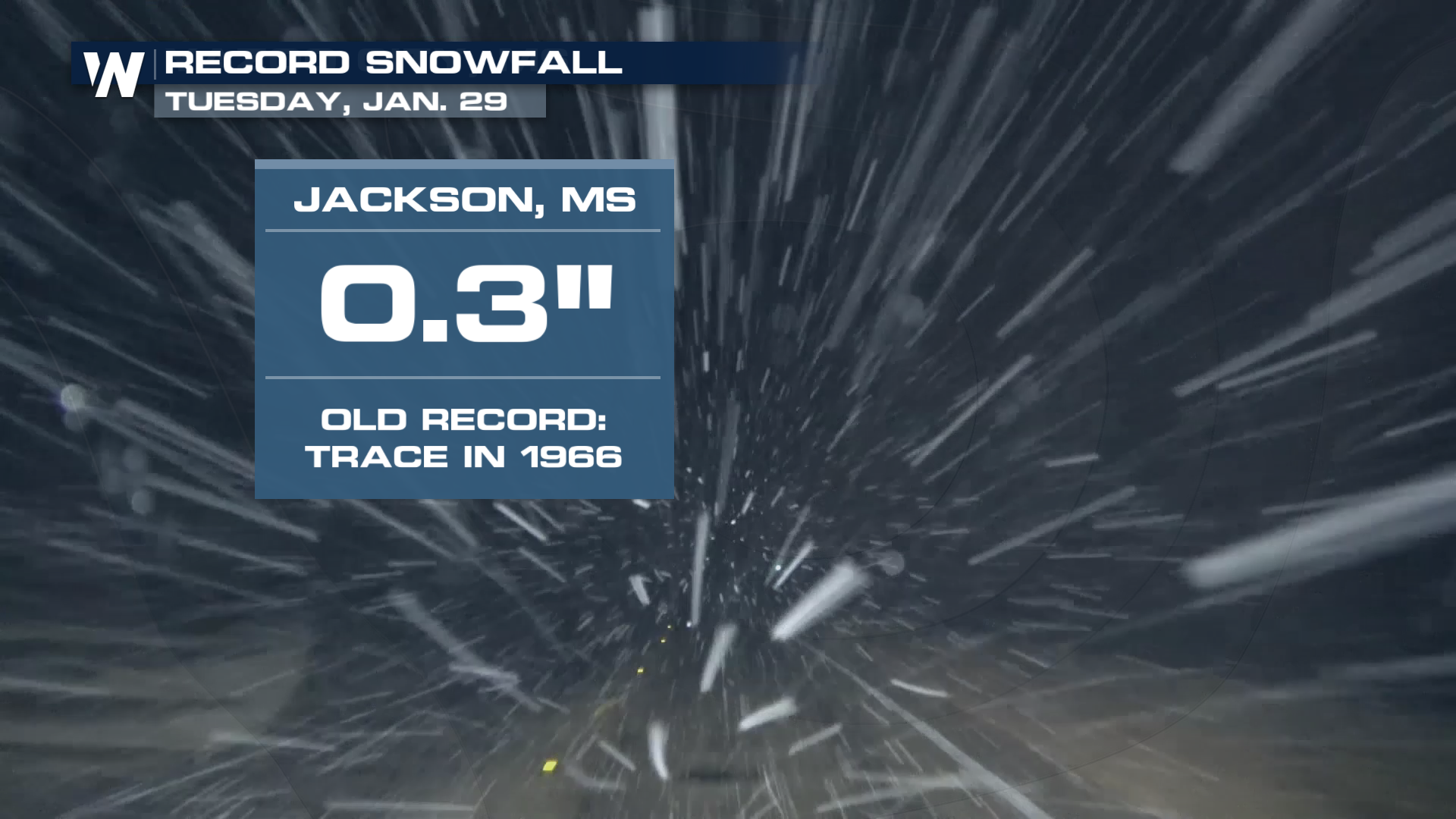 This frigid weather pattern likely keeps its' grip on the northern part of the country through the end of January, as temperatures are forecast to stay well below average for this time of year. However, there is good news as warmer temperatures are expected to return in early February, likely back to at or above seasonal norms.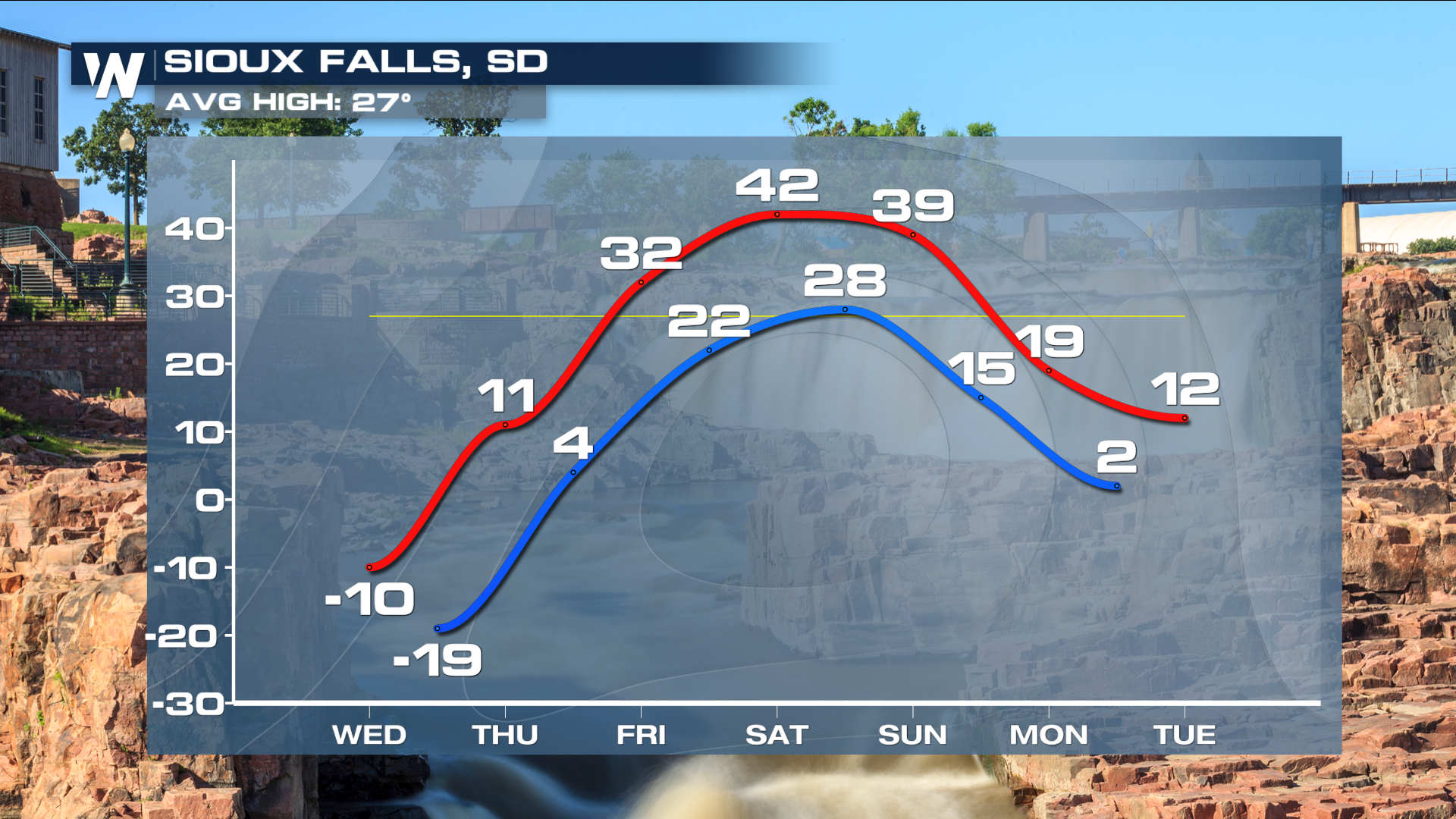 Be sure to watch WeatherNation on dish network, or you can catch us on Roku, Apple TV, Pluto TV and Amazon Fire! For WeatherNation, I'm
meteorologist Greg Rule.