As another winter storm works it's way in the Upper Midwest, a large area will be under new winter weather advisories through Thursday as moderate to heavy snow is in the forecast. The timing for this event will likely begin this afternoon and continue overnight and into Thursday. Our in-house forecast model is showing snow developing this afternoon near the frontal boundary, with rain showers near the warm section of the front.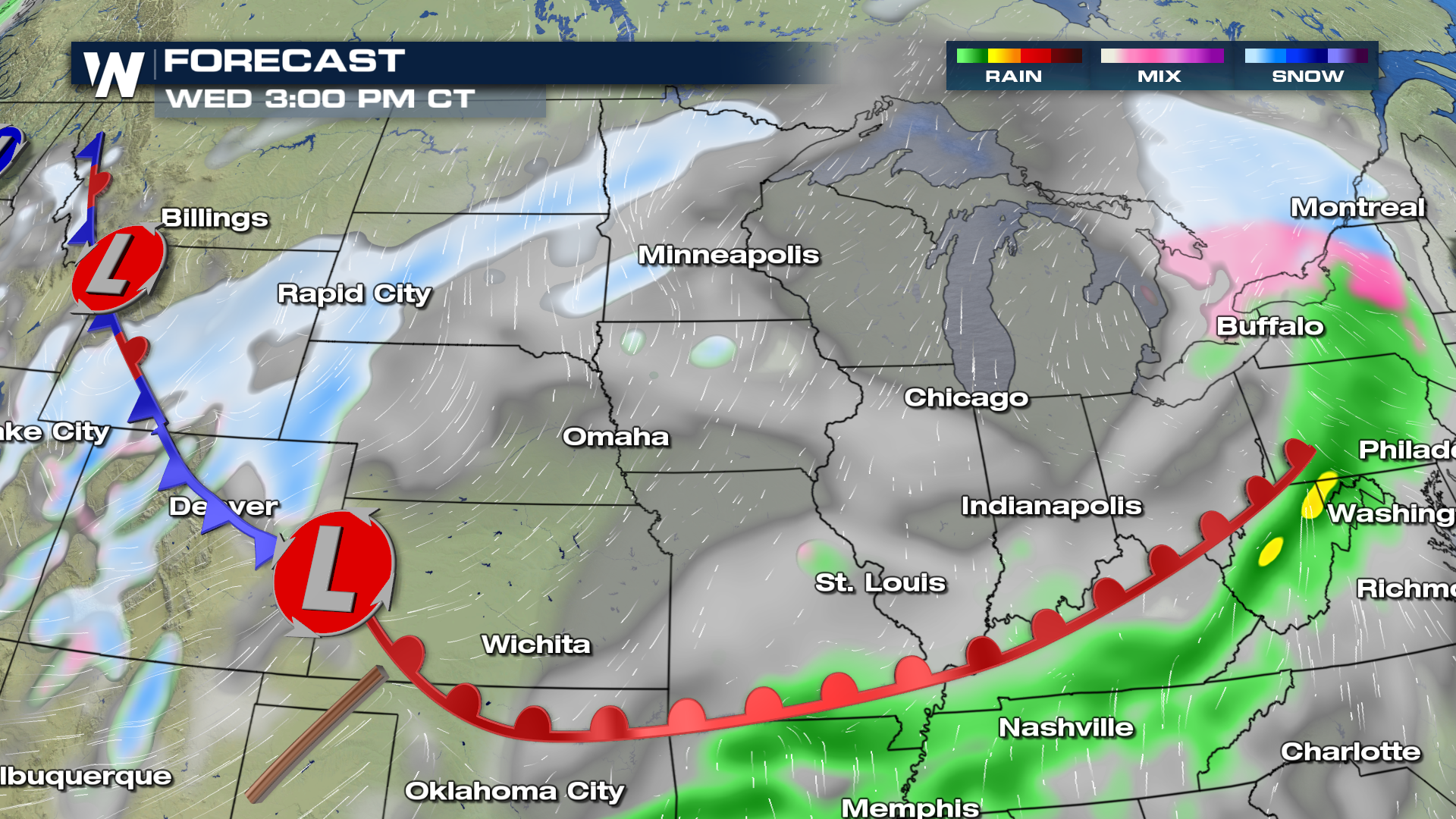 By Wednesday night, snow is likely to fill into the Upper Midwest and Great Lakes as the front slowly shifts to the east. If traveling, please plan on the possibility of icy and/or slippery road conditions through Wednesday night and into the morning commute on Thursday.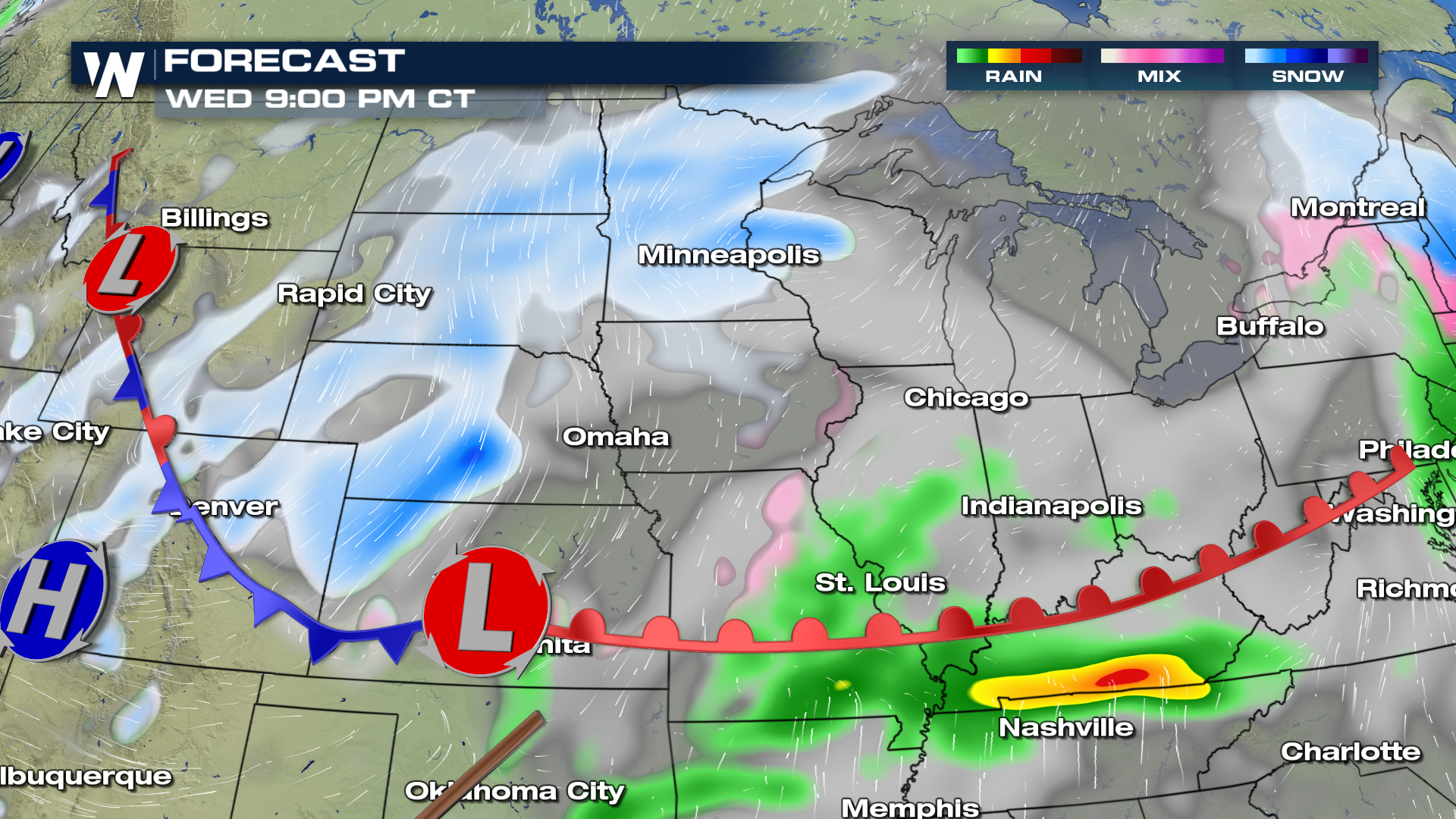 By Thursday morning, snow will have moved east, with clearing skies behind in the west. Moderate to heavy snow will remain in the forecast from the Upper Midwest and transition into the Great Lakes region throughout Thursday afternoon and evening. We will continue to track rain on the warm side of the front, as temperatures stay above the freezing point of 32°. The storm should move out of the region by Friday morning, leaving mainly sunny to partly cloudy skies to start the weekend.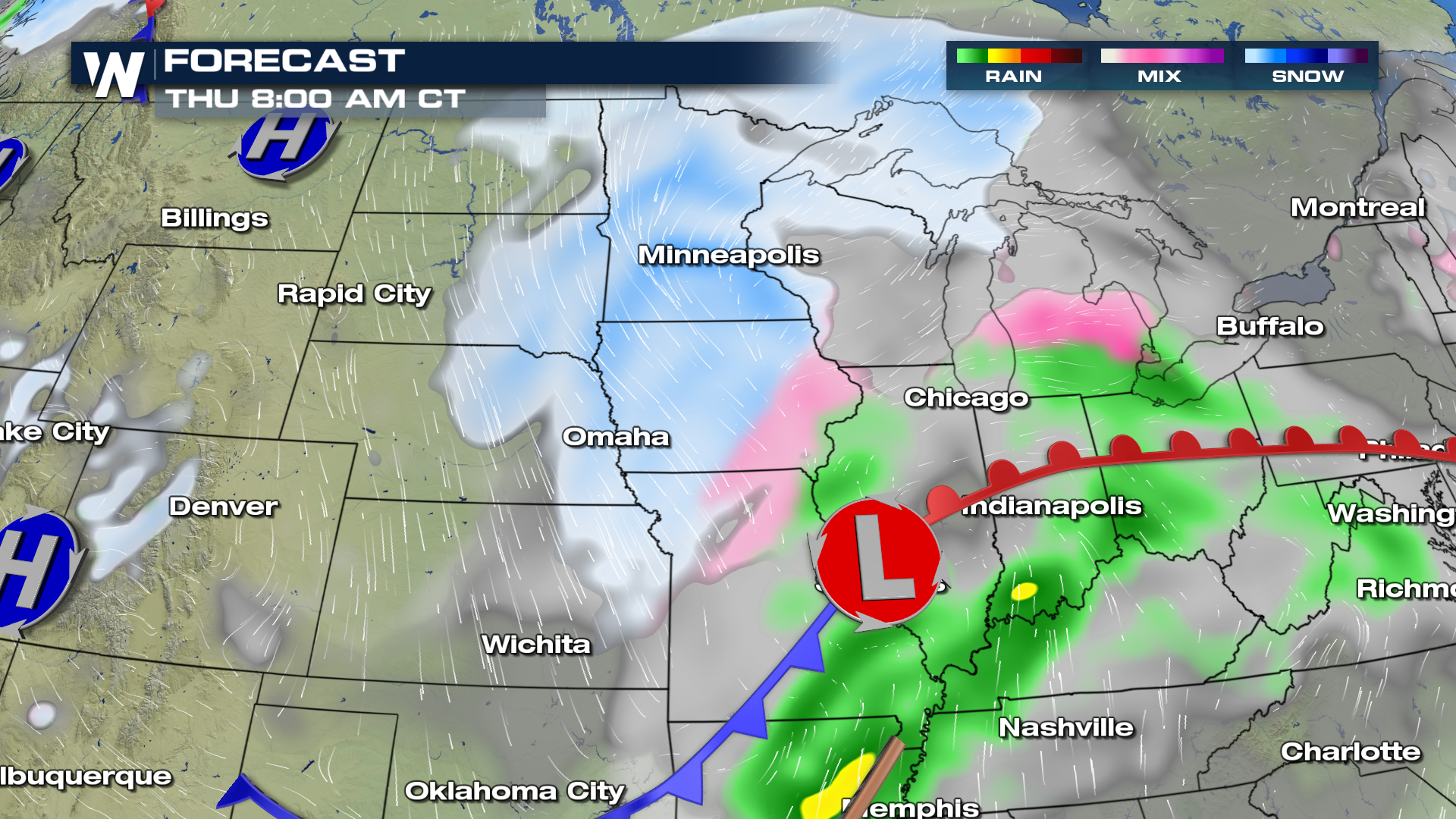 Snow totals will range anywhere from 1" upwards to near 6" depending on location. Near the frontal boundary is where we may also see light ice accumulations from Topeka northeast into portions of the Great Lakes. The freezing line will play a large role in areas that receive ice/rain and or snow. A few miles north or south is all it takes for large variances in precipitation.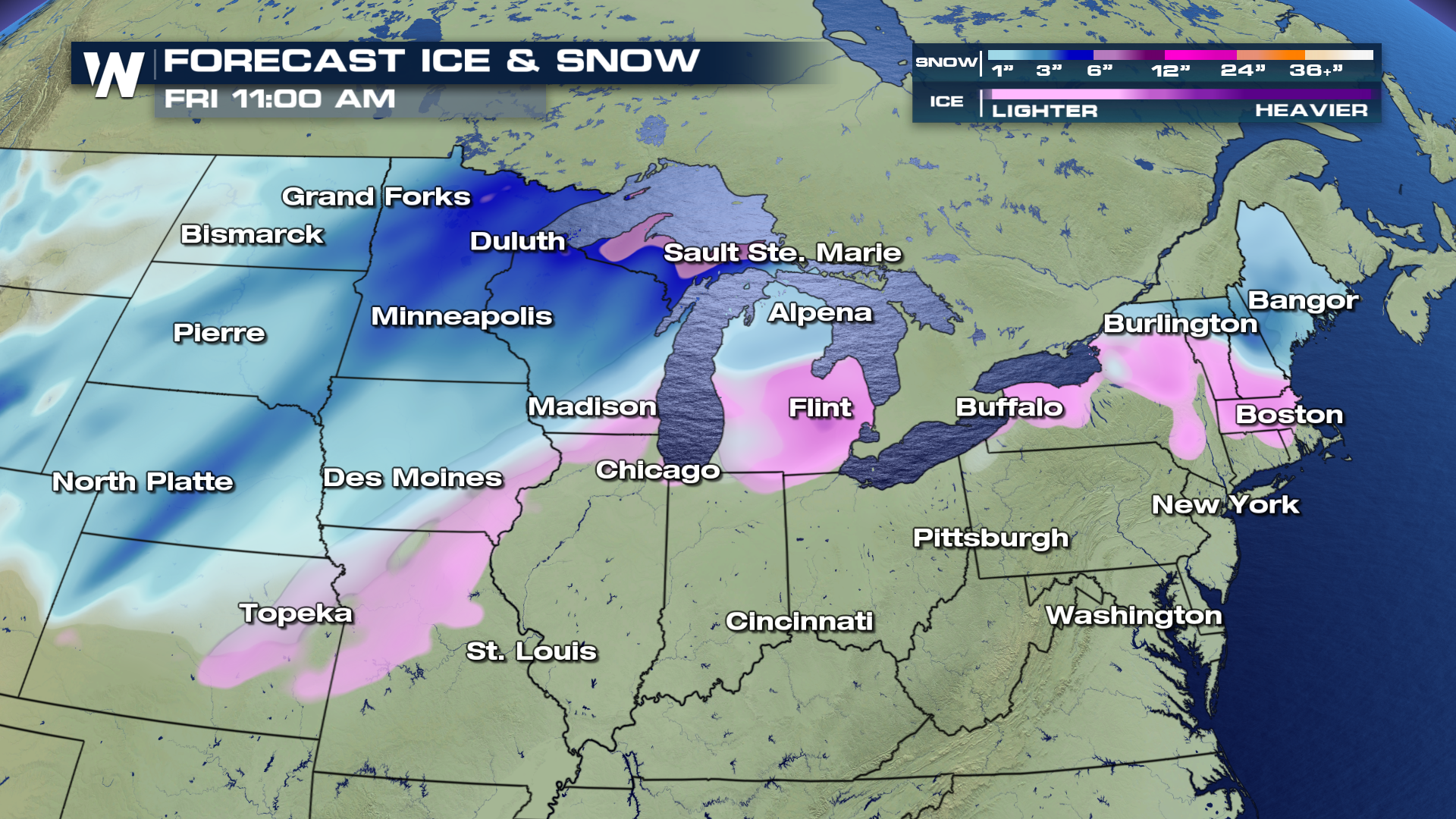 For WeatherNation, I'm
Meteorologist Greg Rule