It was a busy day of severe weather across the High Plains and Four Corners on Wednesday. https://twitter.com/i/status/1004517944372523008 Tornadoes were reported in both Wyoming and Nebraska, with damage possible north of Laramie, WY. https://www.facebook.com/WeatherNation/videos/10156559037189874/ Large hail also crashed into many communities, with up to hail the size of a grapefruit in parts of Colorado!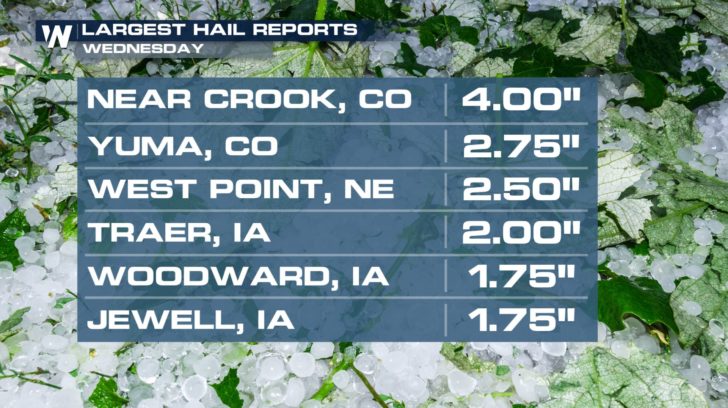 https://twitter.com/WeatherNation/status/1004548073052299264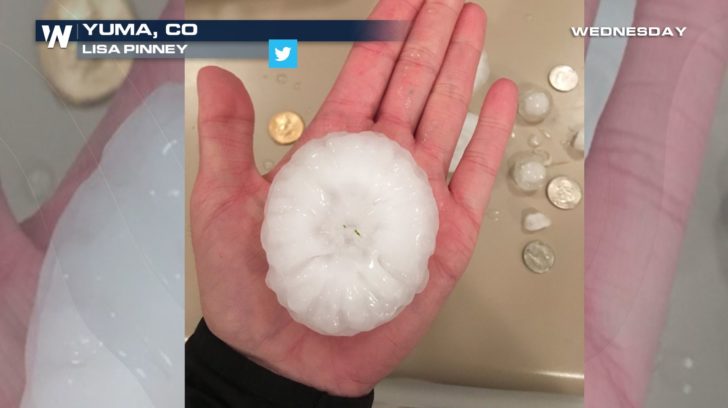 The multi day threat for severe weather continues both Thursday and Friday, join us on WeatherNation for all the details as we track the threat and impacts.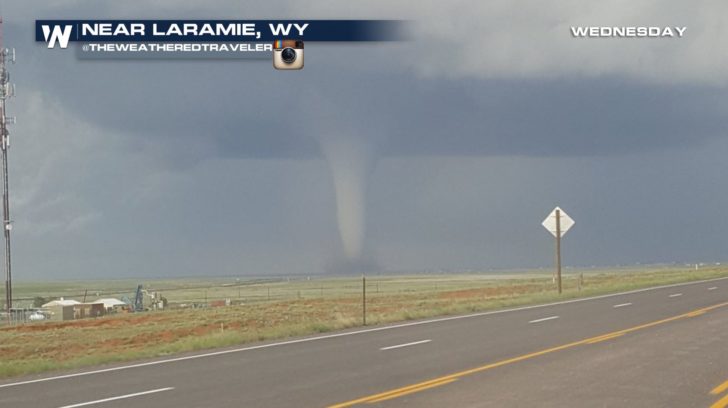 For WeatherNation, I'm
Meteorologist Meredith Garofalo