One city saw more rain on Saturday alone than it typically sees in a full month. Wilmington, North Carolina picked up 5.52" of rainfall on Saturday, enough to make it the city's rainiest May day on record (the previous wettest May day was a 5.02" reading back in 1999). But to put that into some extra perspective, Wilmington only averages 4.49" of rain for the whole month of May.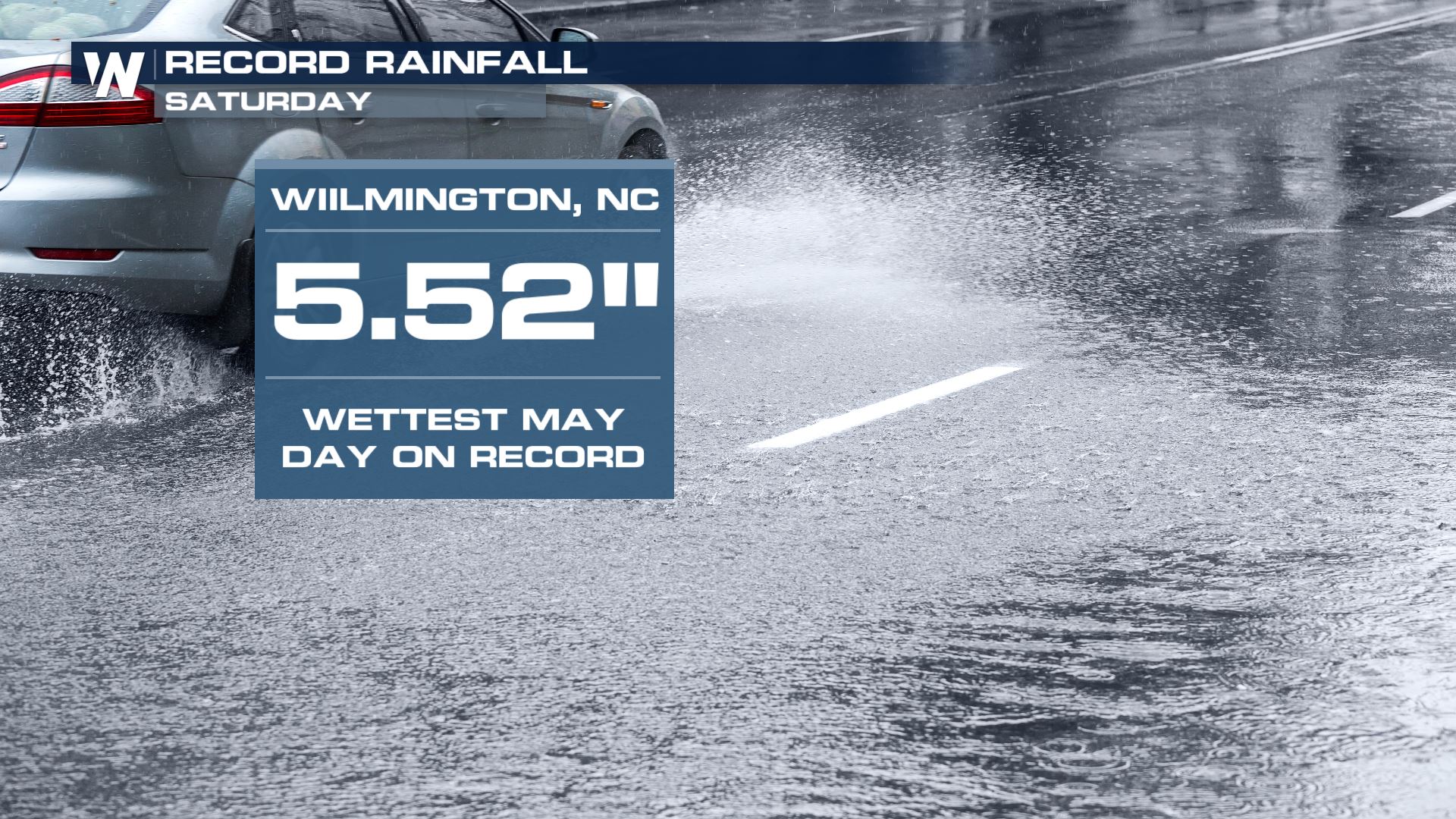 Fortunately, only minor impacts were reported from the rain, mostly in the form of a few power outages and traffic accidents,
according to the Wilmington Star
. While Wilmington probably won't approach any 4-6" daily rainfall totals this week, continued daily chances for showers and storms could add to the 7.06" of rain the city has already seen so far this month. The rain is a result of the deep plume of tropical moisture being essentially fire-hosed into the Southeast, thanks to an area of high pressure to the east and a low to the west. The same overall setup is leading to heavy rain for Florida, in particular.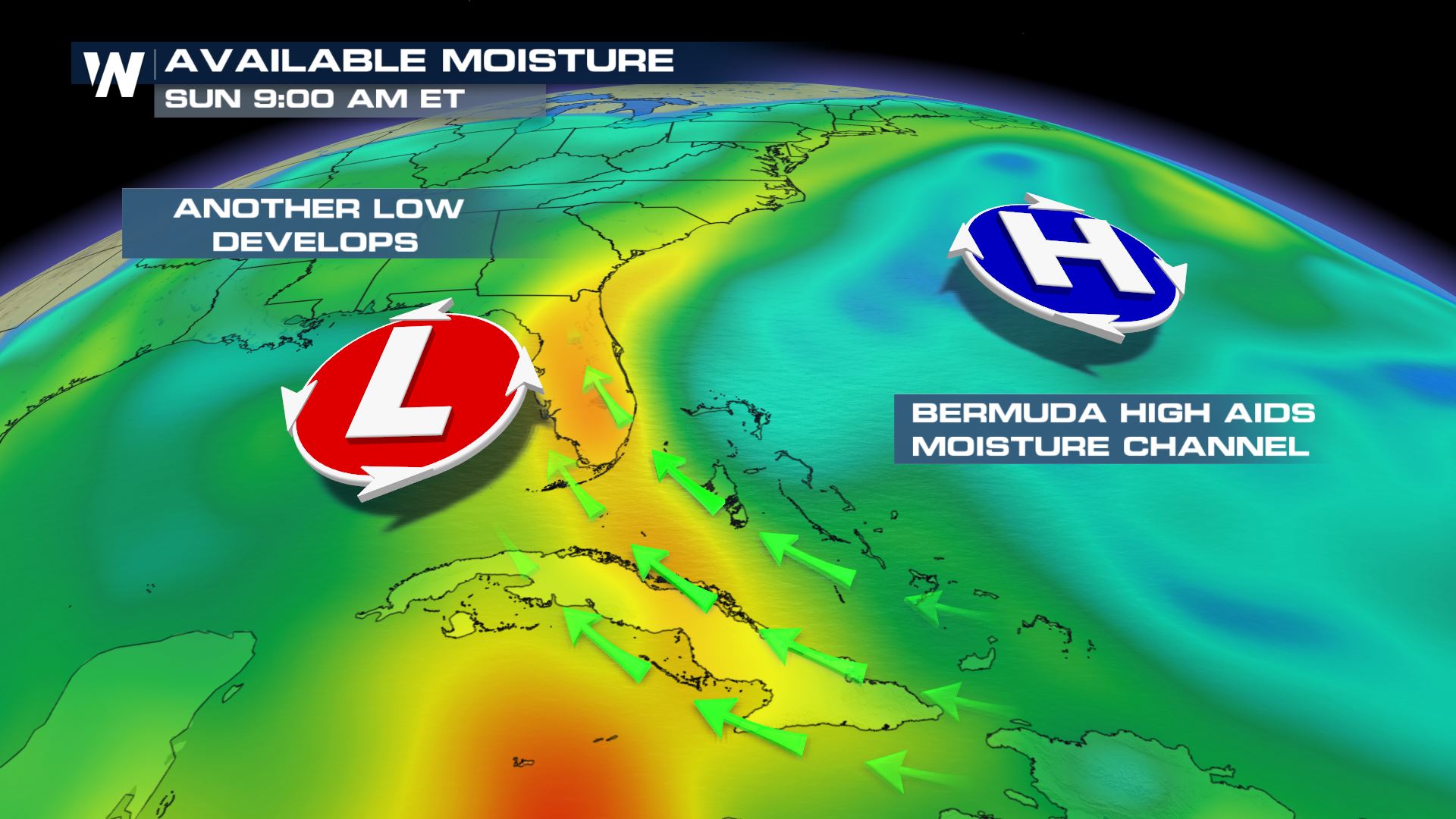 Stay with WeatherNation for the latest on the tropical moisture across the Southeast and its impacts. For WeatherNation: Meteorologist Chris Bianchi