Wind alerts have expanded across the southwestern United States as a large storm system continues to sweep across the region.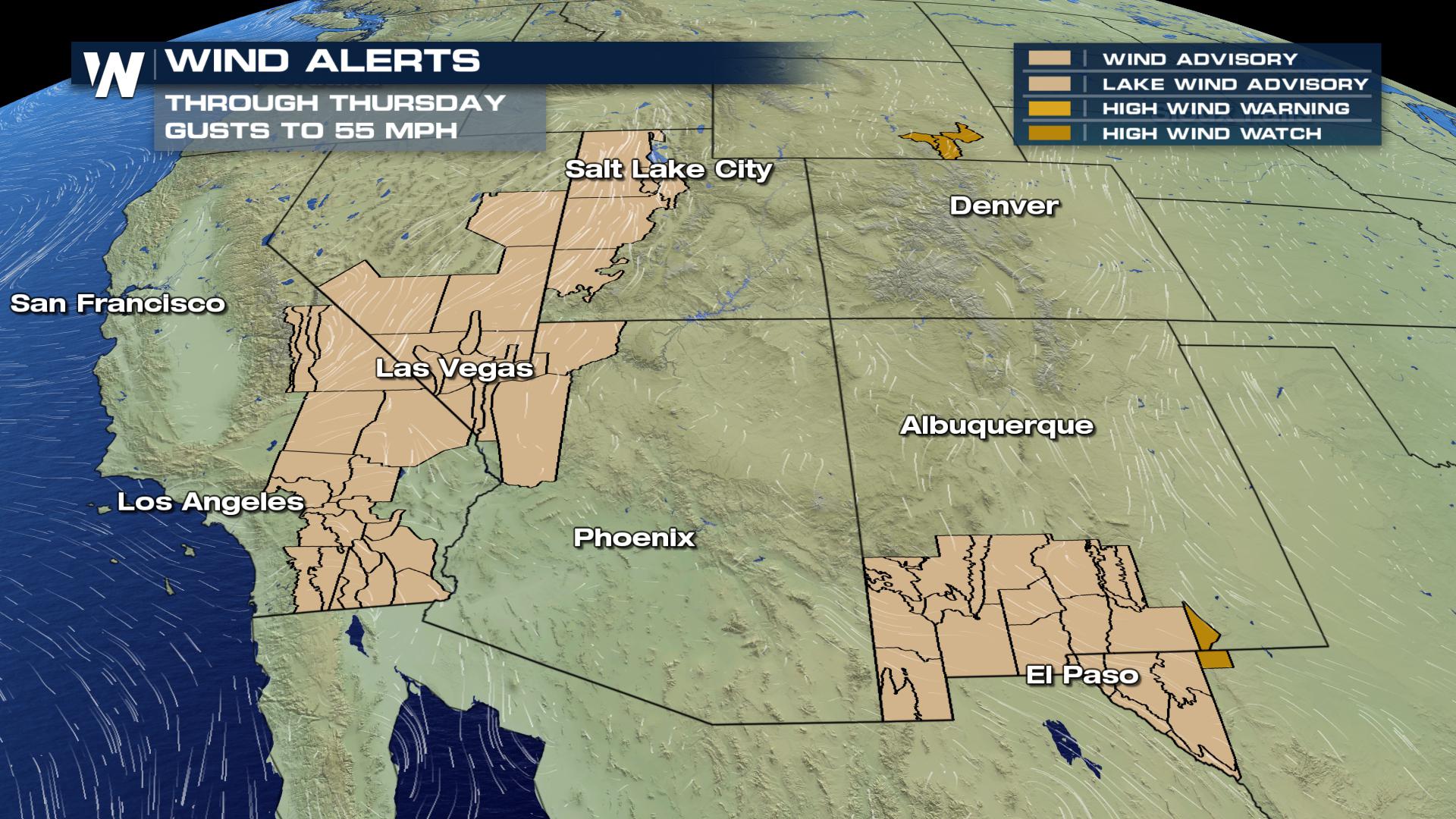 Wind advisories are in place across California, Nevada, Arizona and Utah and these alerts will stay active for most areas through late Wednesday. Wind in these areas will be sustained at 25 to 35 miles per hour, with gusts up to 55 miles per hour, especially for higher terrain locations such as mountain passes, summits and ridge tops. Drivers of high profile vehicles need to be especially cautious. Also, unsecured items outside will be blown around by the wind. Wind alerts are also in place across southern New Mexico into west Texas. Wind in these areas will be sustained around 30 miles per hour with gusts up to 50 miles per hour. The wind will lead to blowing dust, making for reduced visibility and dangerous driving conditions across the advised areas. For WeatherNation, I am
Meteorologist Marcus Walter
.