A strong pressure gradient between a ridge of high pressure and a cold front has increased onshore flow for Florida's Atlantic Coast. As a result, we've seen widespread wind gusts in the range of 15-25 mph which will continue overnight and into Friday. A wind advisory is in effect for SE FL beaches through the afternoon.
The winds will also stir up the waves for the Atlantic coastline, upwards of 8 to 10 feet for the beaches!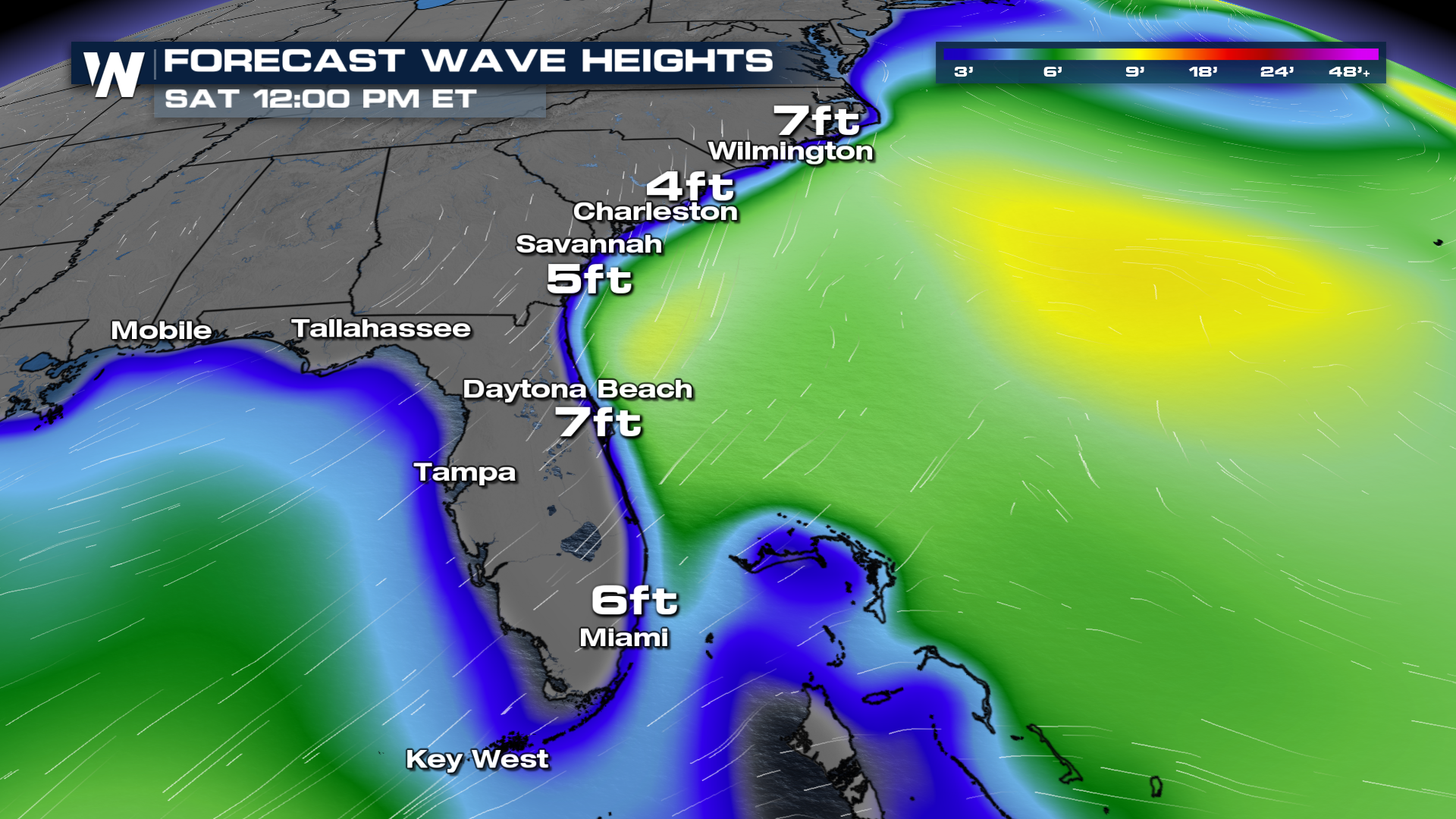 The onshore flow will also help to create showers with storm activity increasing on Friday and Saturday. Locally heavy rain upwards of 6" could be possible for Miami and Fort Lauderdale which will be a concern for urban flooding.
The weekend won't be a washout but we certainly expect times of wet weather in southern Florida. Keep that umbrella handy!