WINTER WEATHER ALERTS
---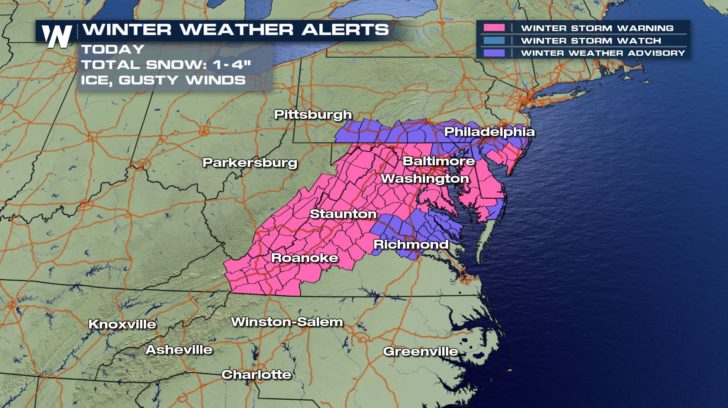 Winter weather alerts are still in effect anywhere from Pennsylvania to Virginia. Most cities should expect 1 to 3 inches of snowfall as we continue throughout the Sunday. On top of snow, we will also see ice accumulation for some areas. Roads will be slick today. Make sure to be careful!
FORECAST
---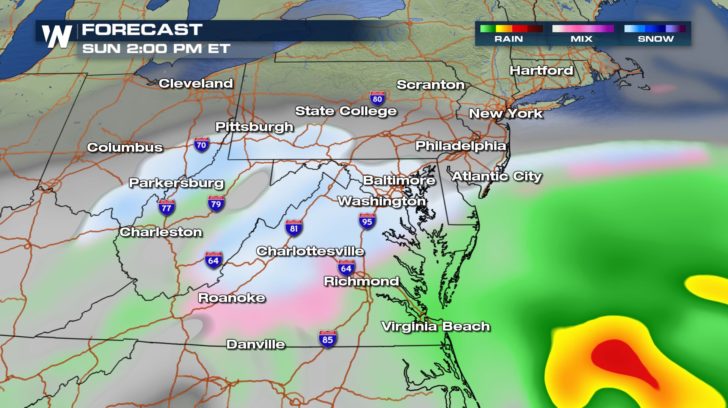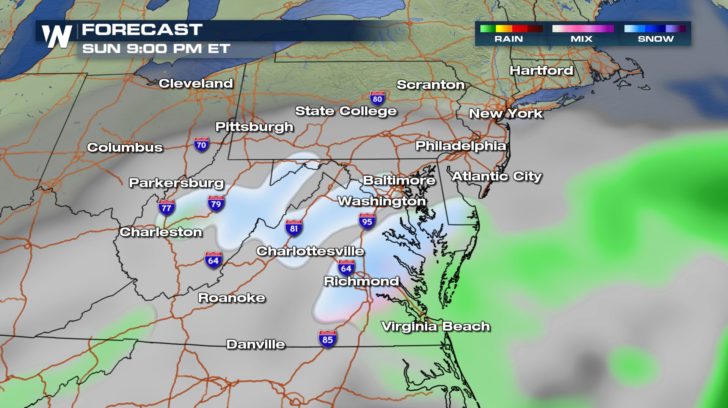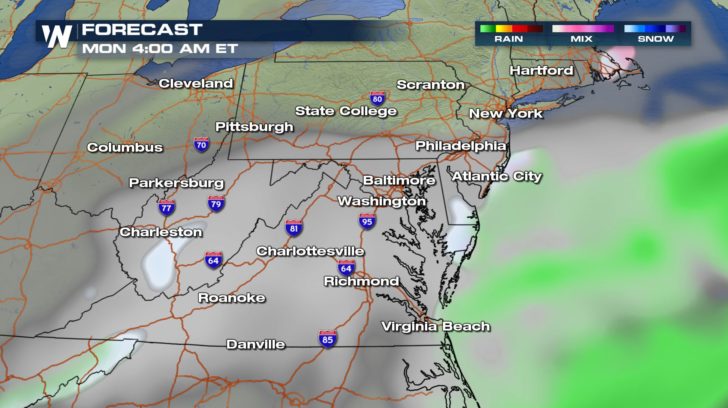 Snow for the Virginia's will be continuing all day, today. By our Monday morning, the snow will have moved out for much of the Mid-Atlantic. Expect clouds to stick around!
SNOW AND ICE FORECAST
---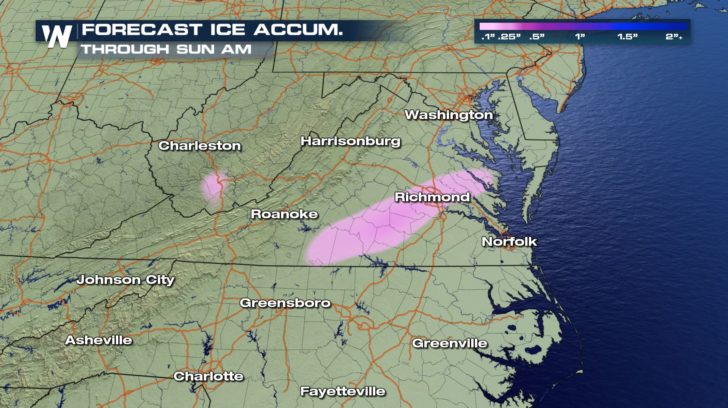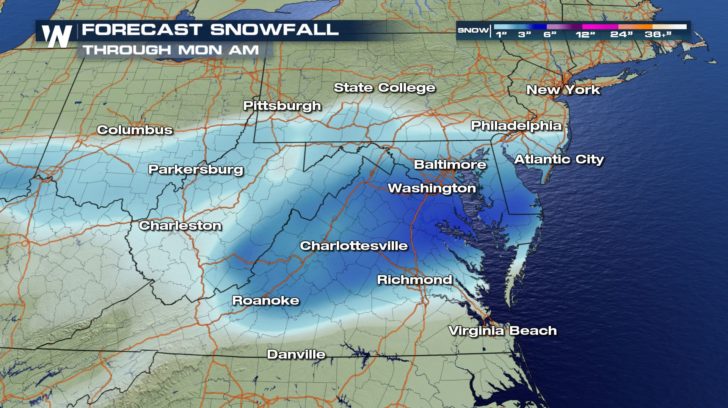 Another tenth of an inch of ice accumulation will be possible throughout West Virginia and Virginia, today. As far as snow totals go, 1 to 3 inches of snow will be possible with isolated areas receiving up to 4 inches of snow.
A LOOK AHEAD
---