Rounds of winter weather will work it's way into California beginning this evening, as a powerful storm system is forecast to drop heavy mountain snow through the weekend. Hazardous travel conditions are expected along the Sierra Mountains and Coastal Ranges as Winter Storm Warnings are in effect through late Monday night. Heavy snow is excepted, and travel will be hazardous to nearly impossible by Monday.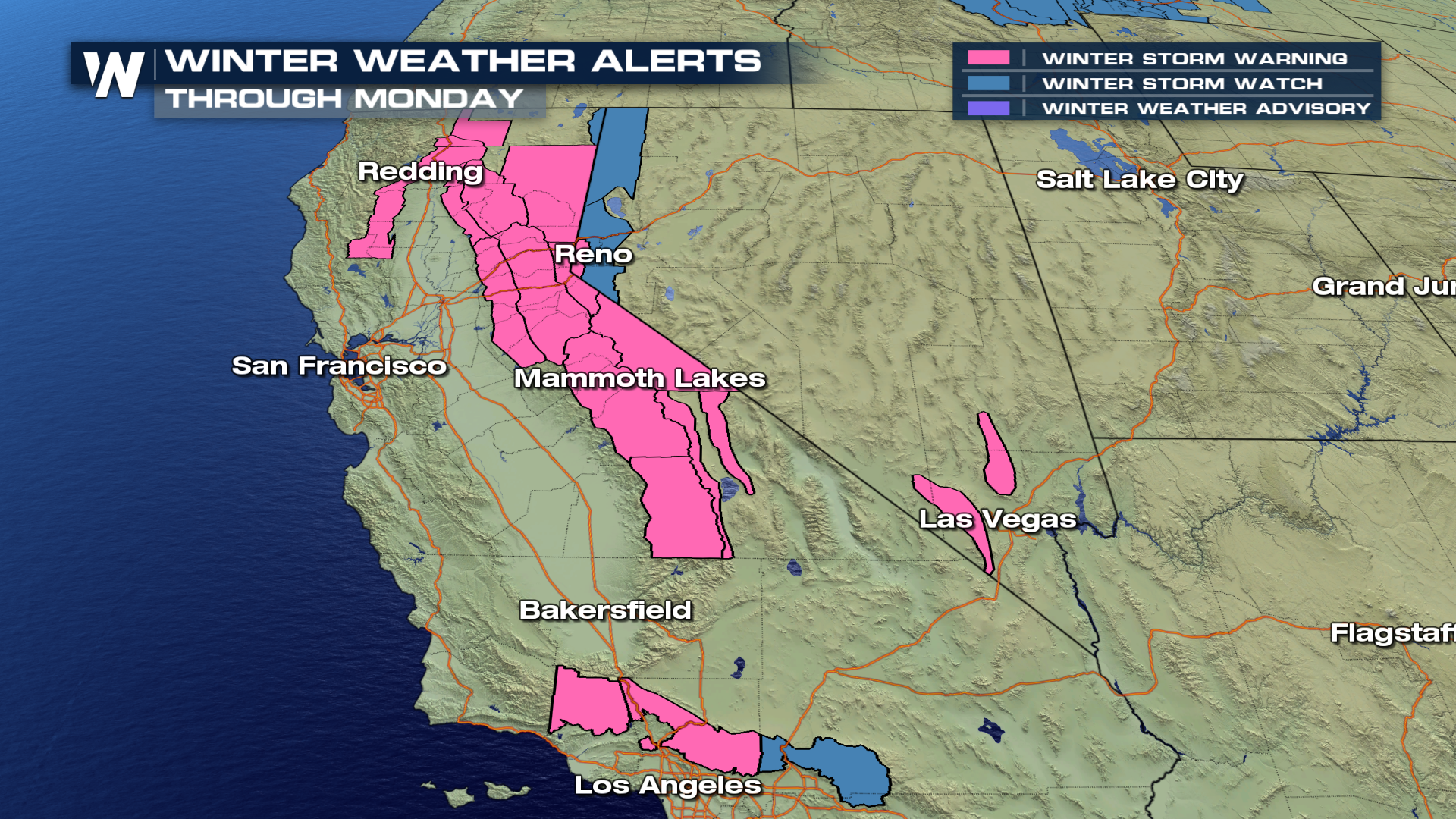 As the first storm system moves inland Saturday, snow will develop and continue through the weekend and early next week. Timing of the storm likely begins early Saturday and intensifies through the day, with the heaviest snow Saturday and into Sunday.  Visibilities will be reduced and road conditions will be slick and snow-packed. Give yourself extra travel time if heading into the high country.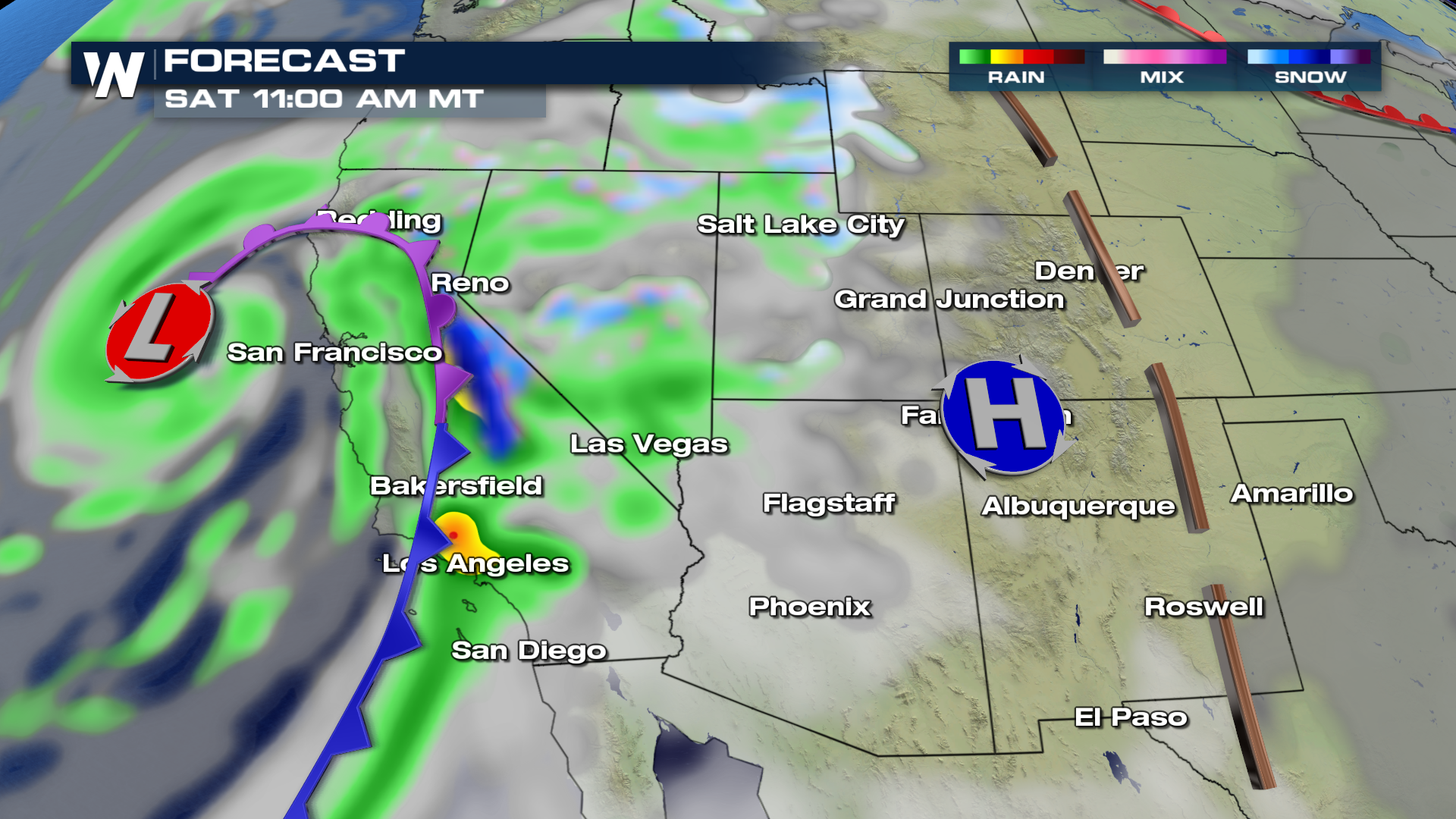 The second storm likely moves ashore early Monday afternoon, keeping the heavy snow in the forecast into early Tuesday morning. Large accumulations will be likely, possibly upwards of 5-6 feet of snow once both storm systems have pushed through. Be prepared for significant snow totals, reduced visibilities and blowing snow through Monday night. As the system exits the region, conditions will gradually improve by Tuesday afternoon as high pressure will fill in.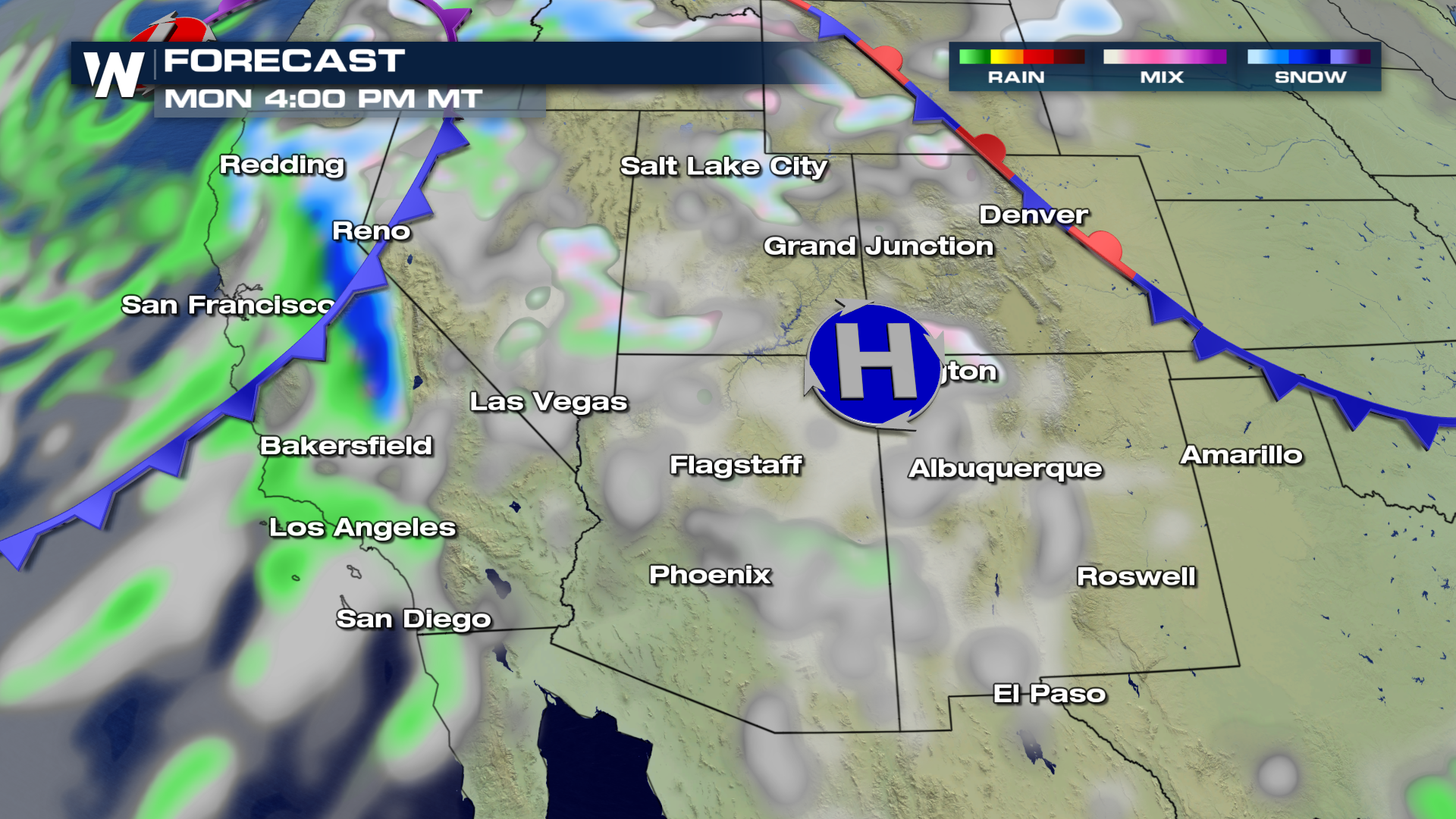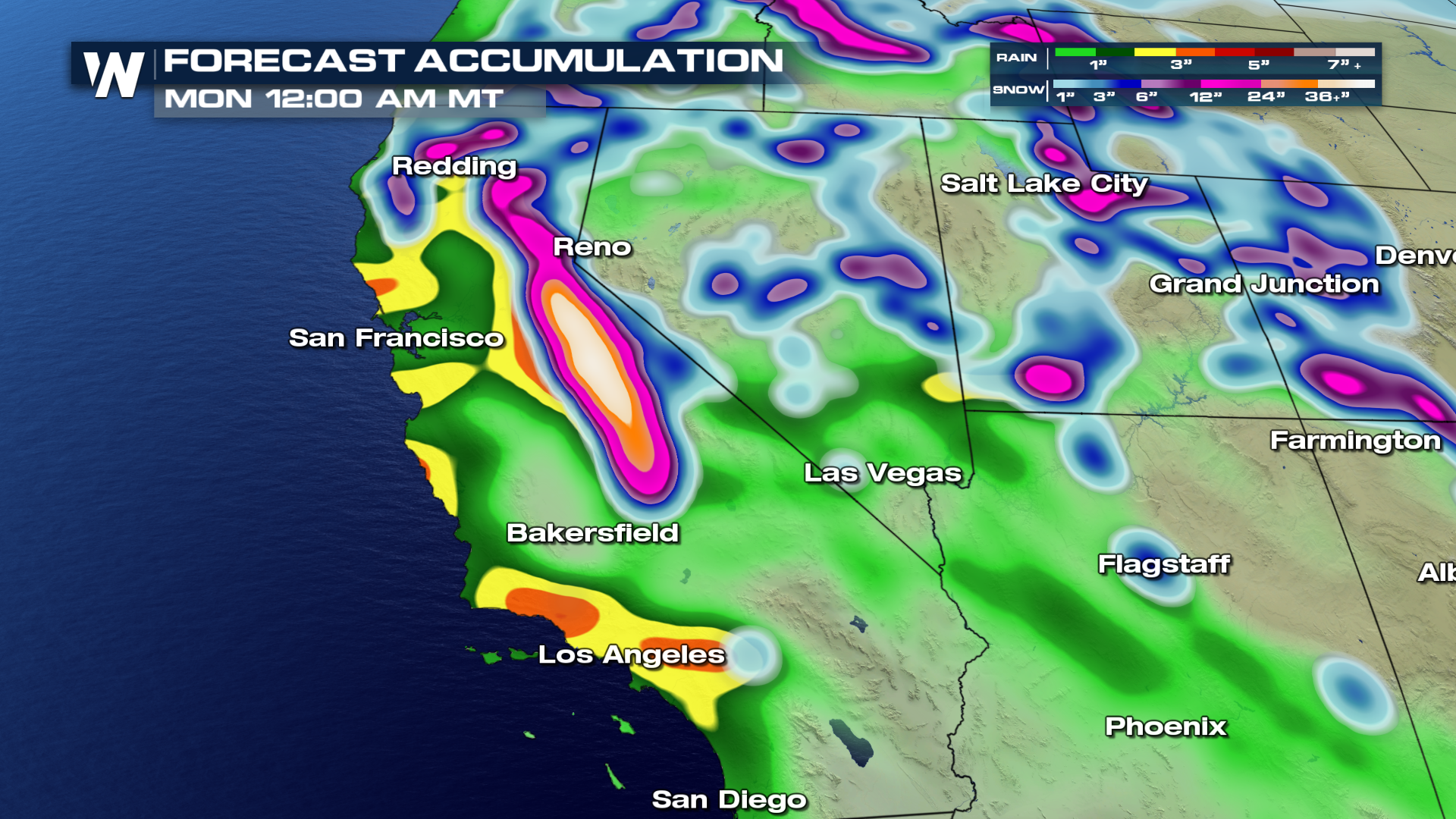 More details on the California system are found here
You can catch us on WeatherNation, Pluto TV, Amazon Fire, Apple TV and Roku! From WeatherNation, I'm
meteorologist Greg Rule