A few winter alerts linger into tomorrow for the northern central and panhandle Nebraska and South Dakota. Light snow and ice accumulation will be possible. Mixed precipitation will cause slippery road conditions, and can impact the commutes. Slow down and use caution while traveling.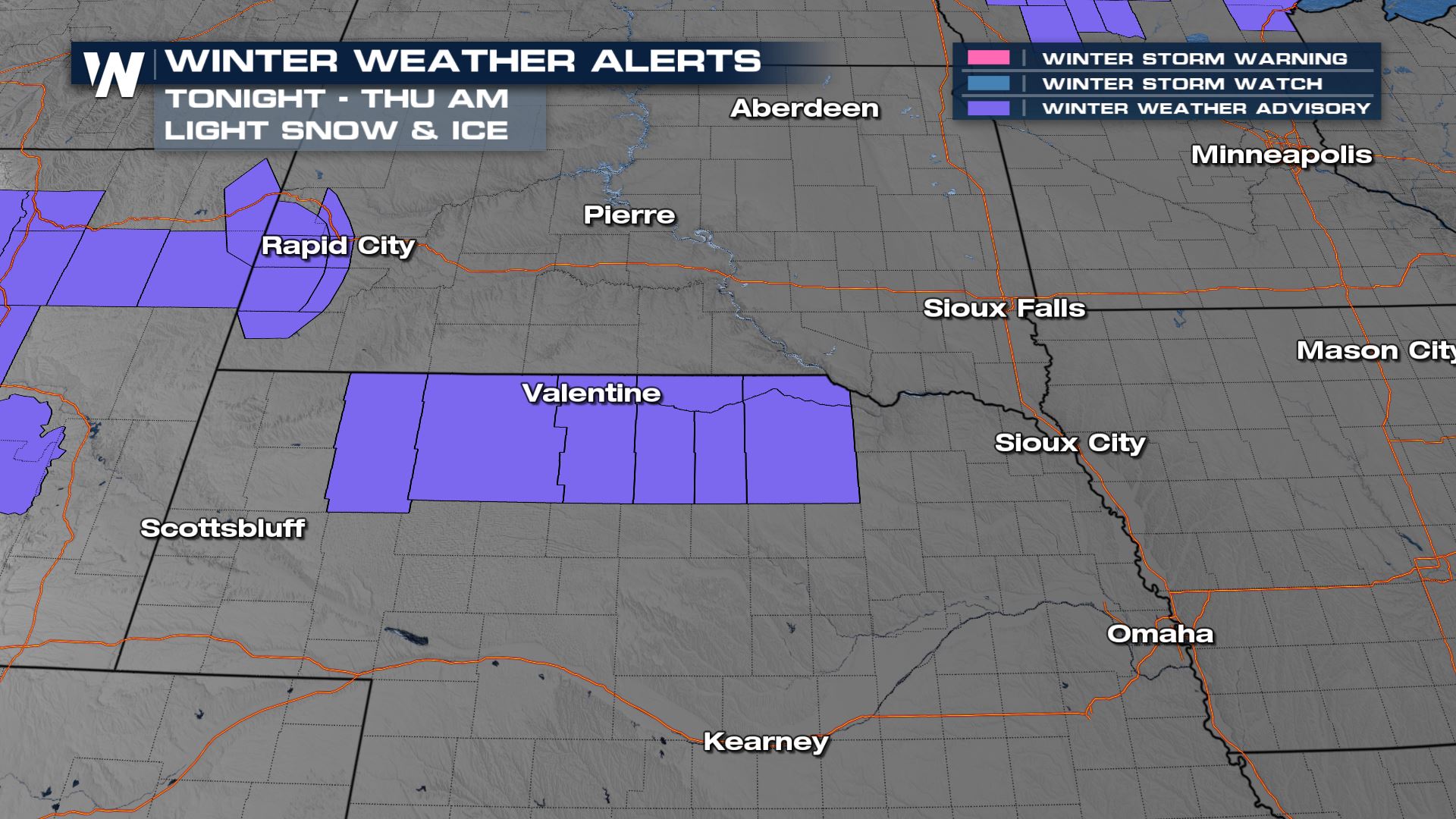 As an area of low pressure moves through he plains, it will bring ice and snow. The best timing for impacts will be tonight into Thursday morning. Slick road conditions will be possible, so the morning commute can be impacted.
If you feel like we have had a particularly snowy winter in the Northern Plains, it has been. Both Minneapolis and Duluth are ahead of schedule for wet weather this year, with Minneapolis seeing its third snowiest winter ever on record! This next storm looks to be mainly raining for the Twin Cities area, but Duluth will pick up on additional meaningful snowfall.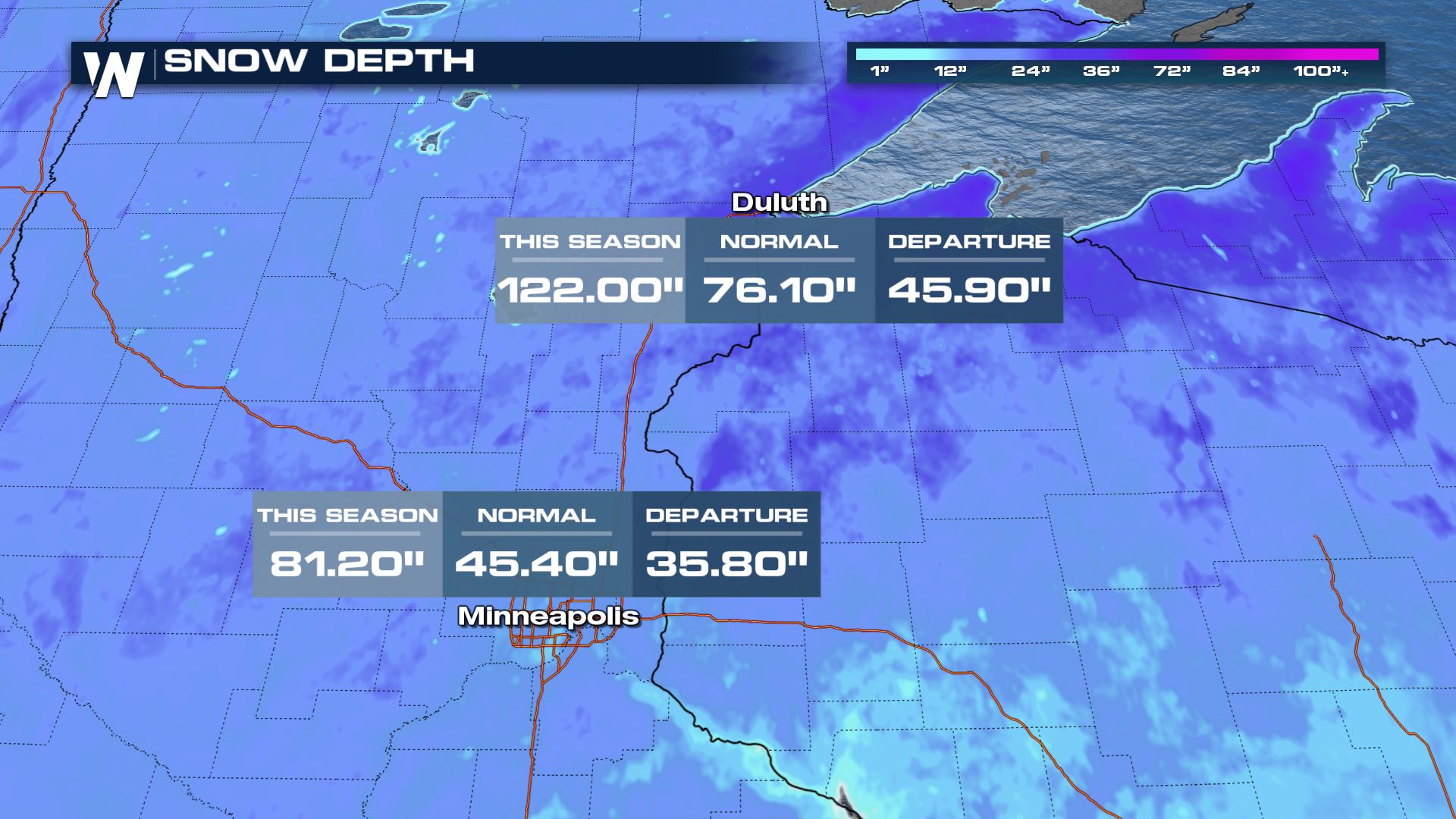 An additional low-pressure system slides in behind Tuesday and Wednesday's snowmaker to produce minor snowfall totals but some slick roads can be expected.
For more on the next snow maker in the High Plains, join WeatherNation for your eastern regional forecast, always :30 past the hour.