[
Camera from Atlanta, GA this morning (Tuesday)
] As a storm system moves southward across the Tennessee Valley and Southeast, winter weather alerts continue across the region. Winter Storm Warnings include parts of Tennessee and North Carolina.  Winter Weather Advisories extend from Georgia into the Northeast. Some snow will accumulate from now into tonight (Tuesday).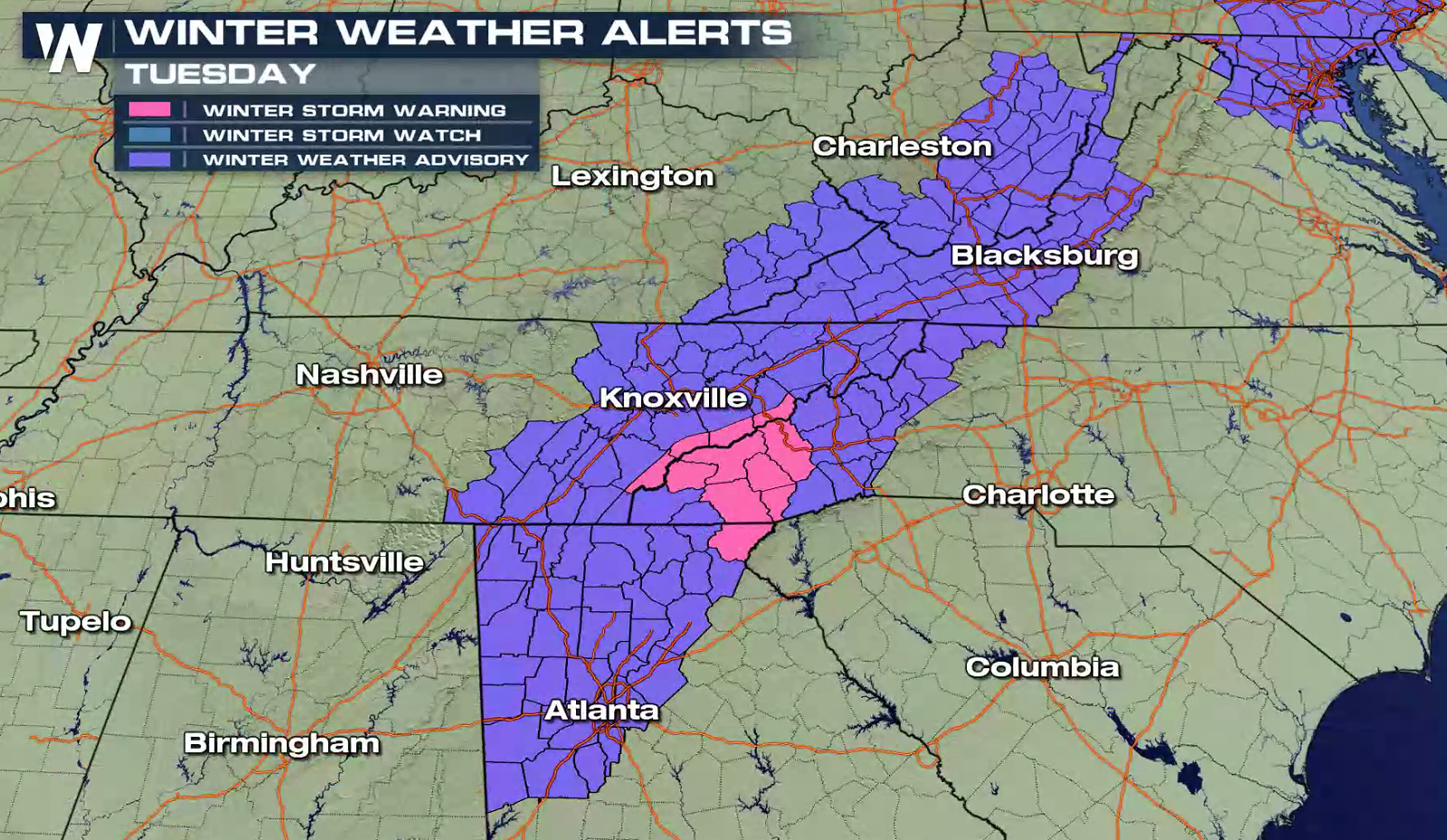 A sharp cold front, packing some of the lower 48's coldest air in decades, will push through the Southeast. Enough remnant moisture on the backside of this system is expected to bring snow to areas that rarely see it, potentially including cities like Nashville, Tennessee; Birmingham and Huntsville, Alabama and Jackson, Mississippi.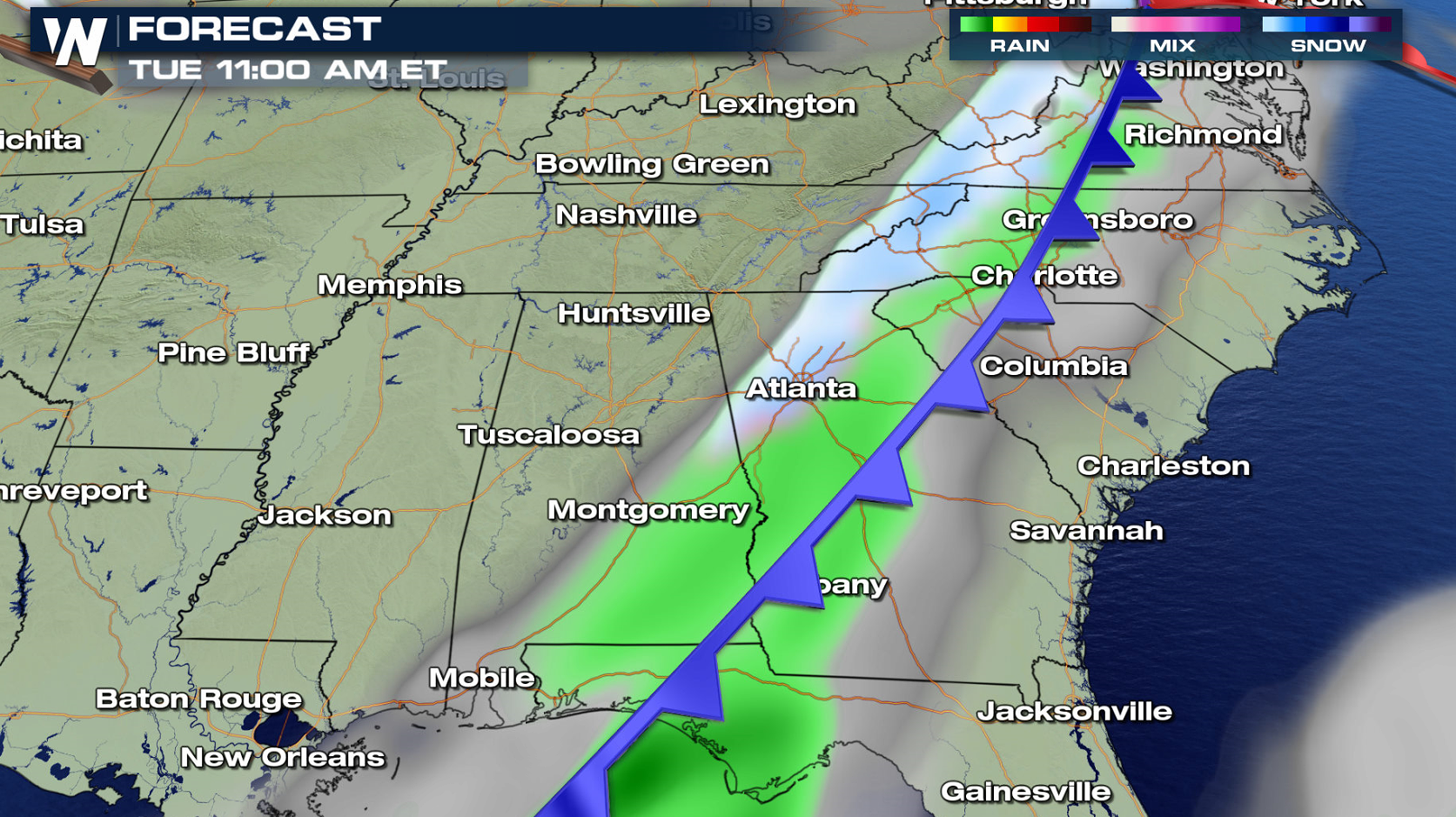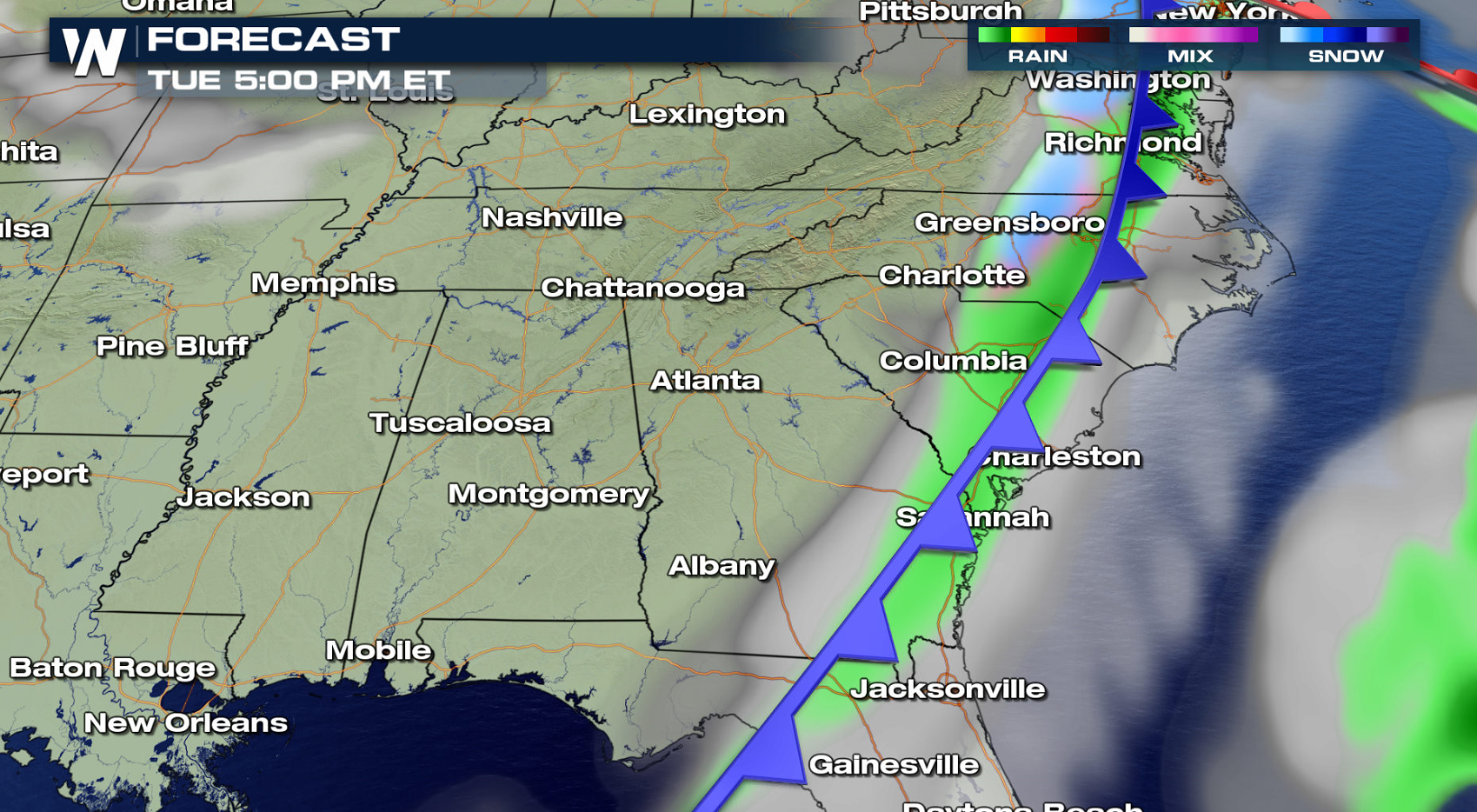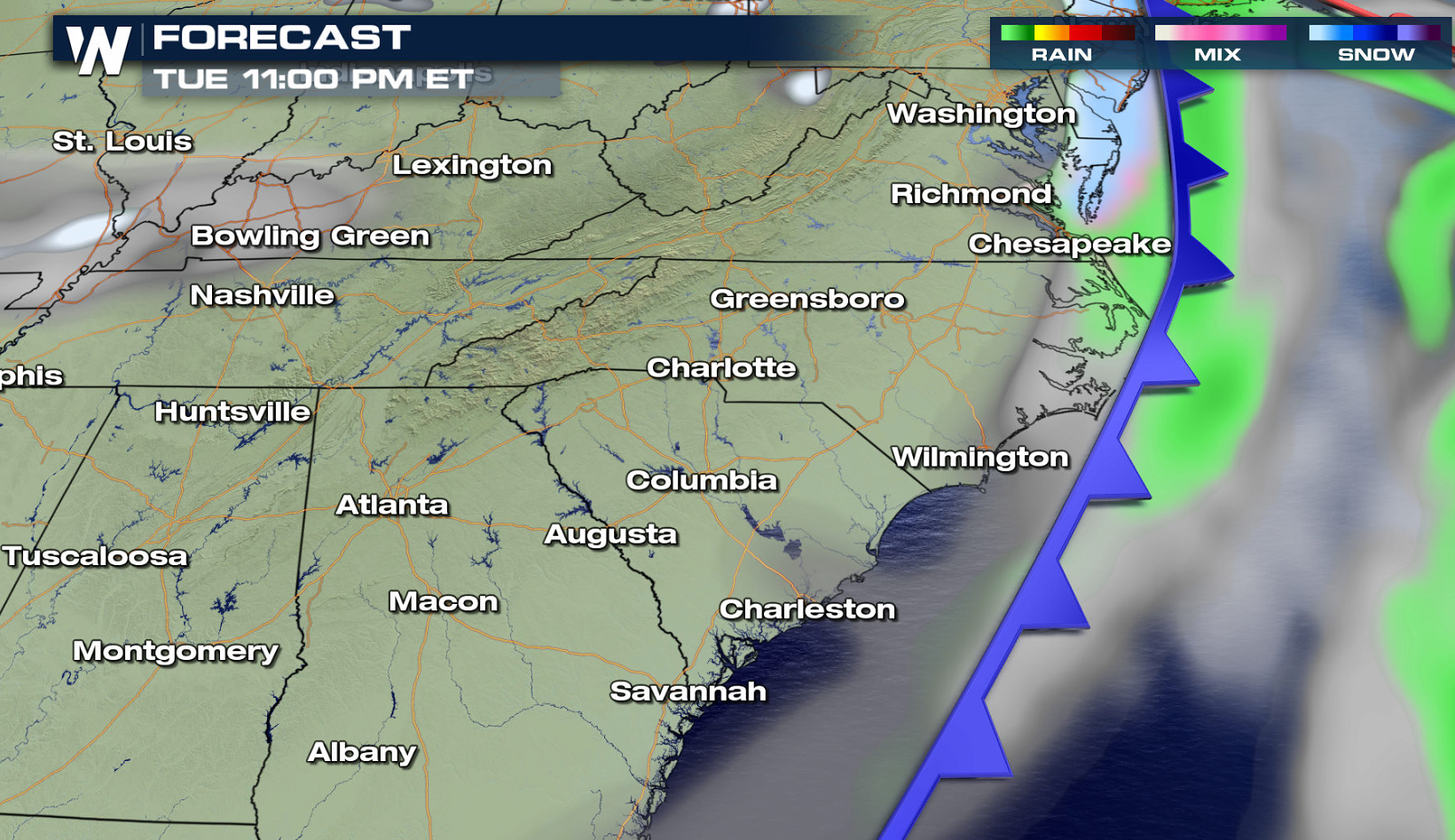 This could be of especially high impact to the Atlanta metro area, which averages only 2.9 inches of snow a year. Also, Atlanta is playing host to the Super Bowl this week, and a rare snow there could disrupt Super Bowl-related events. Atlanta is also home to the world's busiest airport, Hartsfield-Jackson International Airport, and a snow event there could lead to significant flight issues that could lead to a nationwide domino effect for air travel today (Tuesday) and perhaps early Wednesday.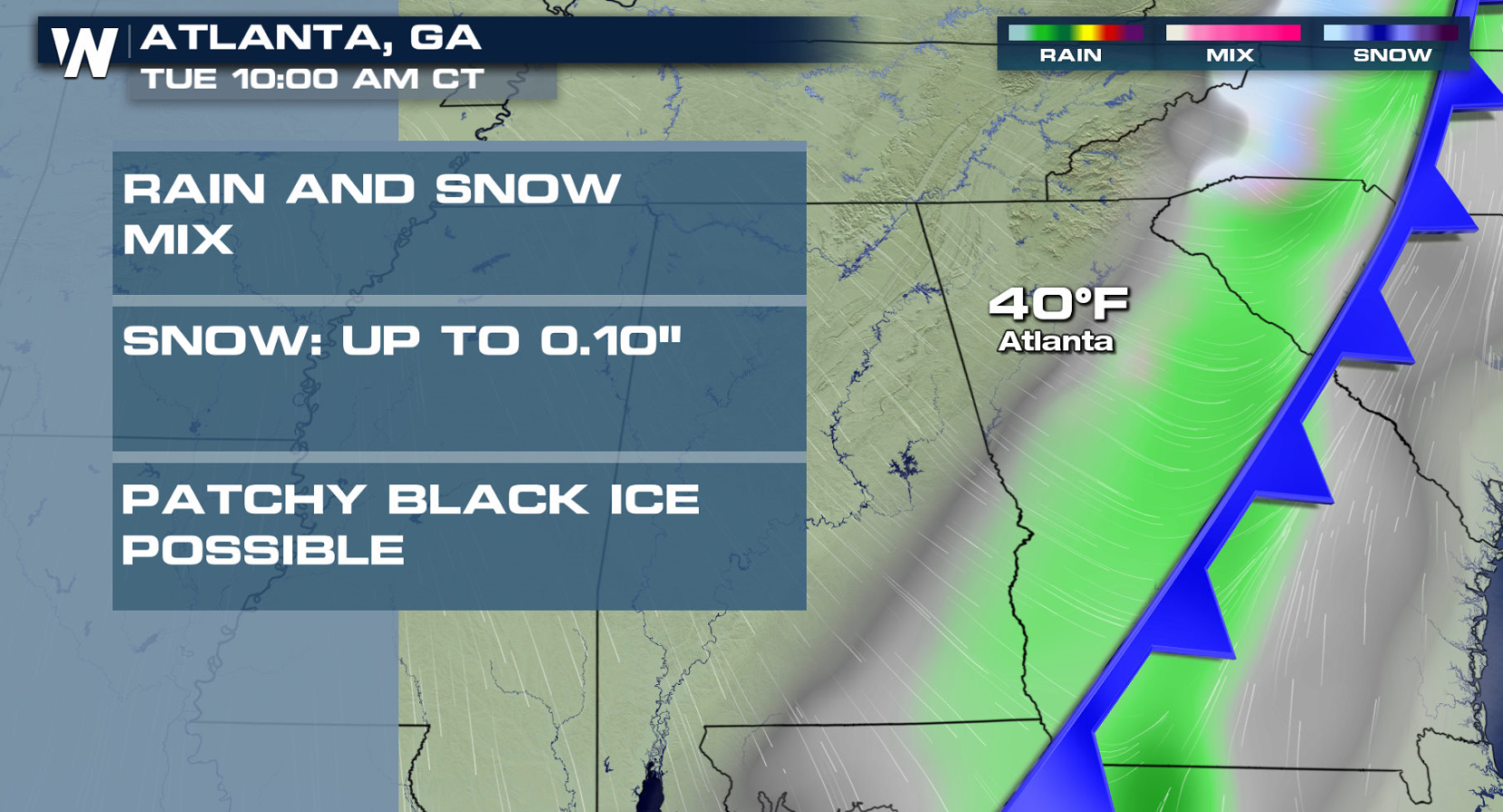 Stay with WeatherNation for the latest on this storm and possible impacts. For WeatherNation: Meteorologist Chris Bianchi