More snowfall will be expected overnight and into the upcoming week across the northwestern United States. The heaviest of the snow will be in the higher elevations, but impacts across much of the northwest will be expected. Make sure to check road conditions, especially along passes, before traveling.
ALERTS & IMPACTS
Winter weather alerts spread across the Northwest until Monday. In the winter warnings and advisories, you can plan for slippery and snow-covered road conditions. There will be limited to moderate impacts widespread, but also isolated major impacts, including the Klamath Mountains of southwest Oregon. Travelers along I-5 on Monday will be dealing with scattered heavy rain showers throughout the day.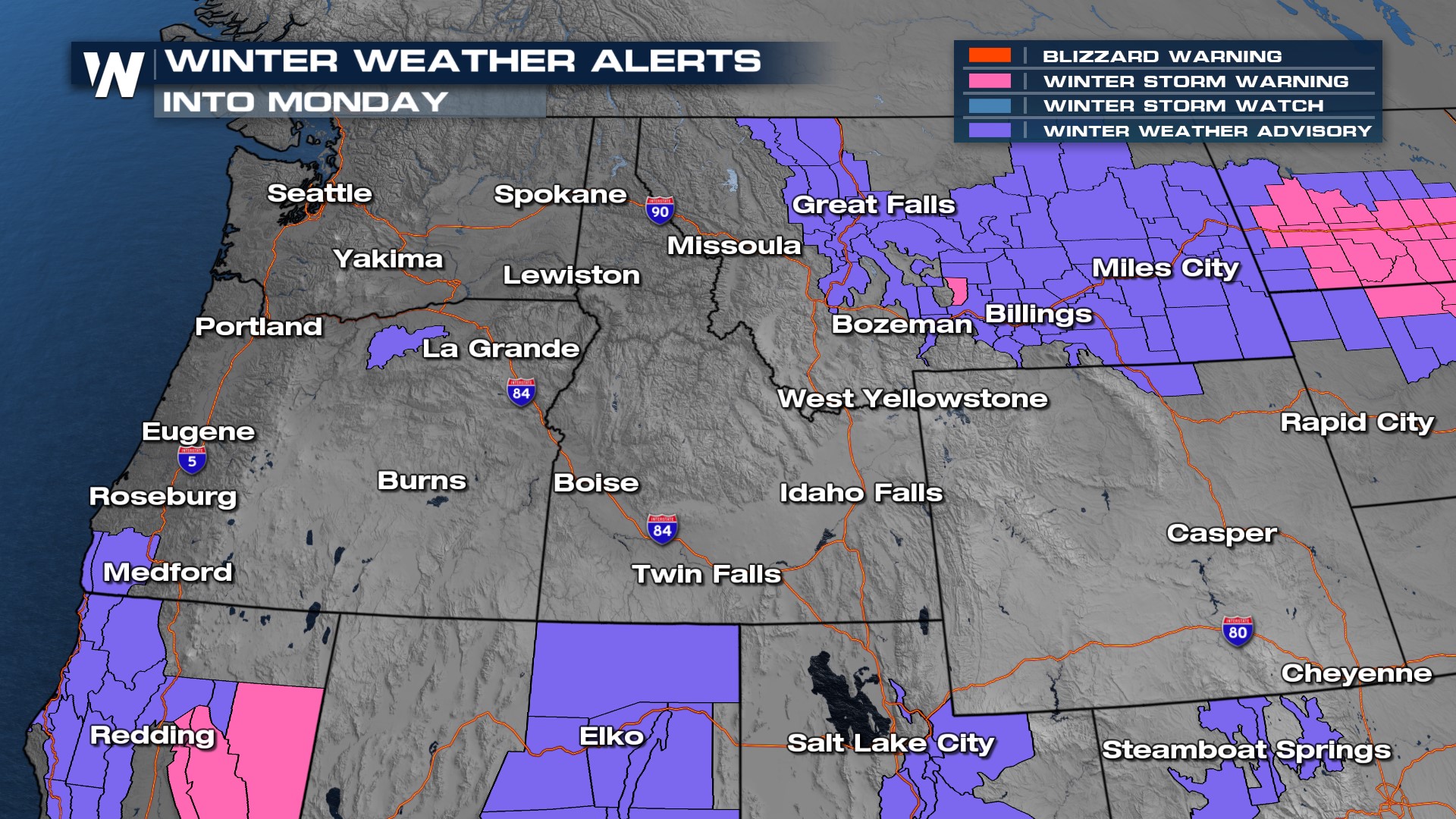 THE TIMING
As a low-pressure system and its associated front lift north snowfall increases into the afternoon. Sunday evening, snow will become more widespread. By Monday morning, the low pressure lingers and will bring isolated snow inland and a few rain showers along the coast.
SNOWFALL TOTALS
Additional snowfall will vary by location and elevation. The higher totals will be in the southern Cascades and Northern Rockies where a foot of snow is possible.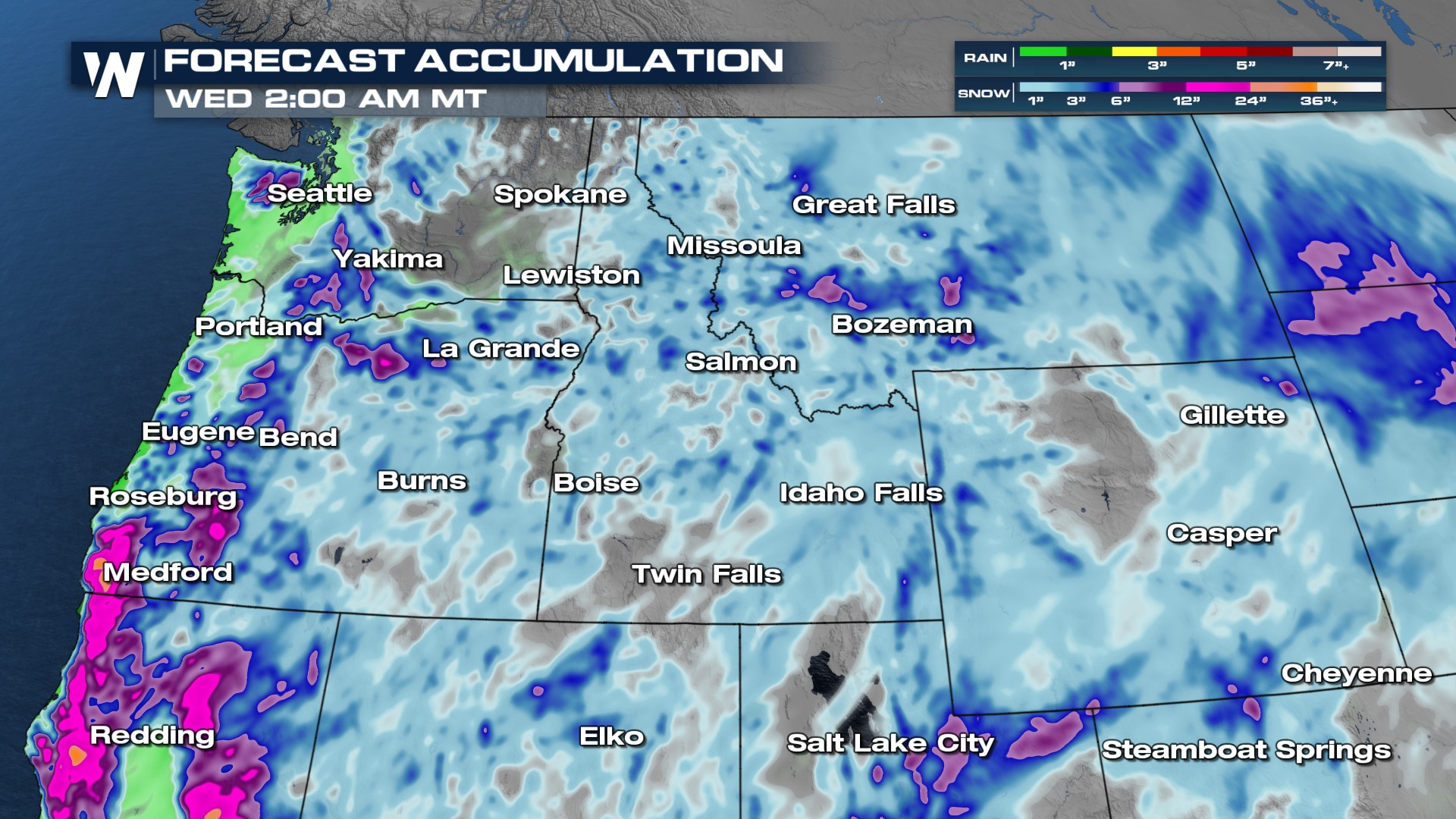 To stay up to date with this snowy pattern, join us for the Western Regional Forecast :50 past the hour on WeatherNation!