The next coast to coast storm is already
taking shape off the California coast
. But what happens after it spreads rain and snow across the west? This energetic atmospheric pattern is expect to cross the Rockies and tap into Gulf of Mexico moisture early next week. A lee-side trough will develop at the surface east of the Rocky Mountains. As it builds northeast, moisture from the south will meet up with some cold air in the Great Lakes. Temperatures will warm for much of the US through the weekend. The closer you live to the Canadian border, the better chance you have at seeing snow. Temperatures near freezing could add some wintry mix into the forecast.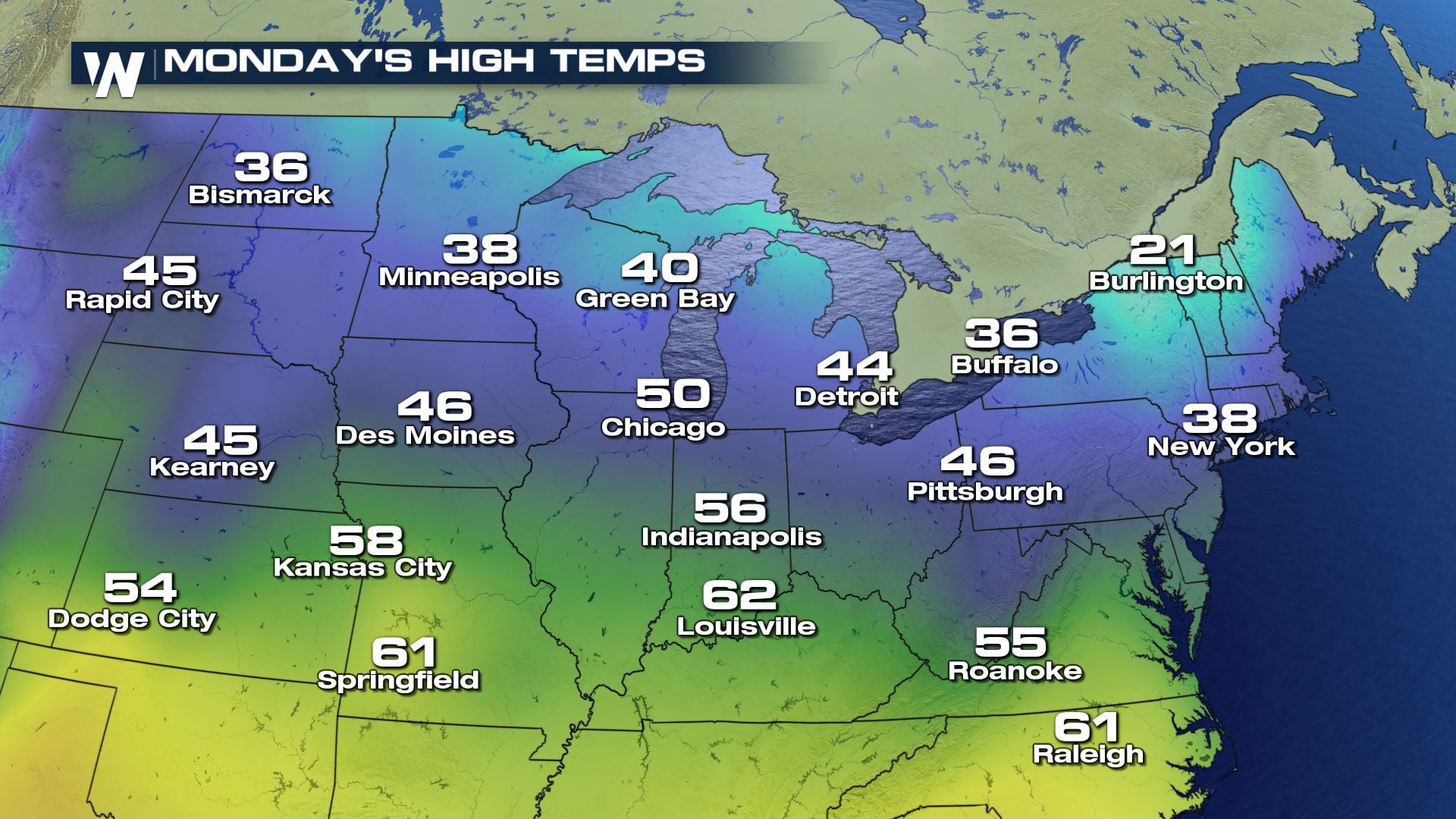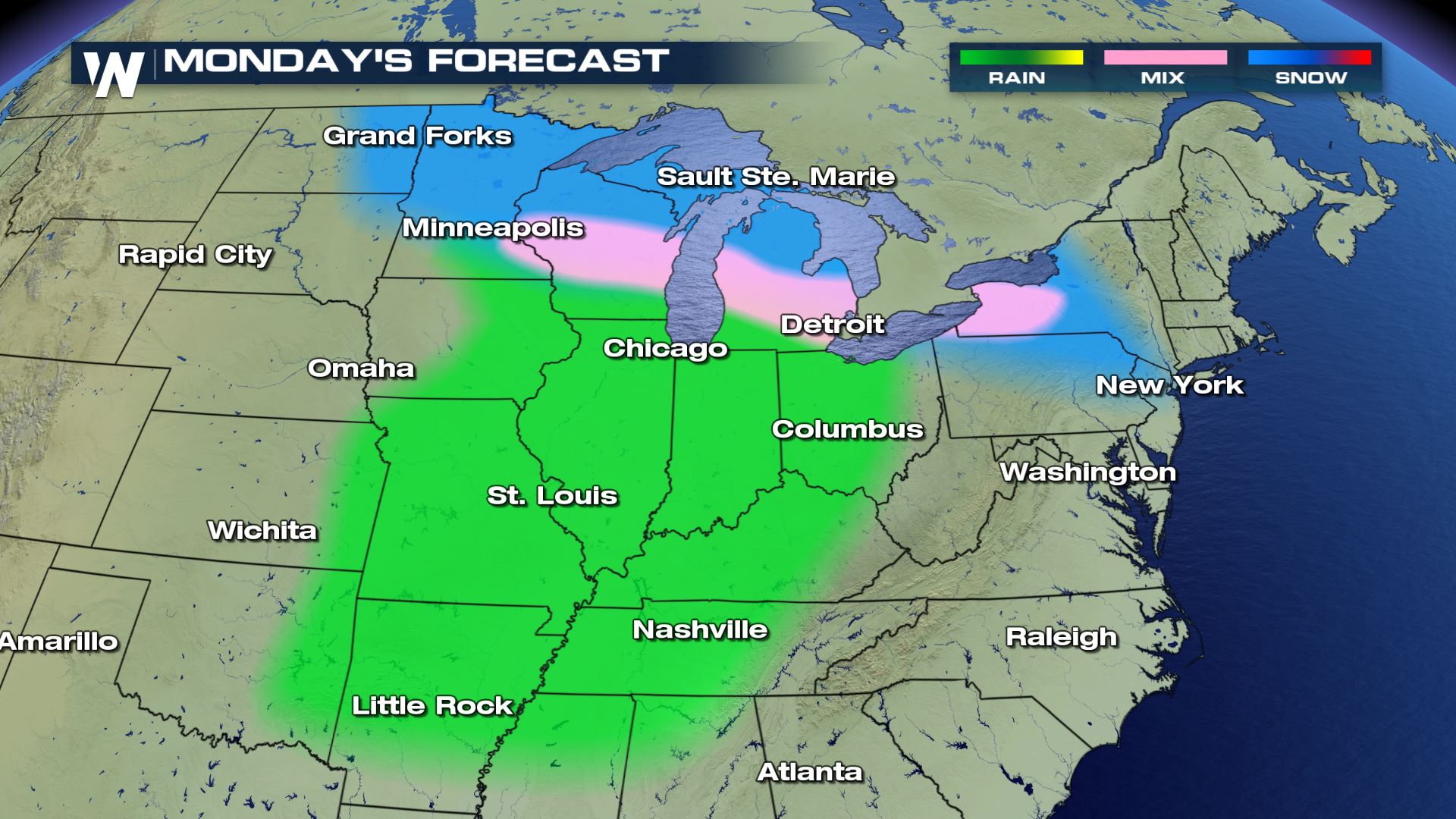 The snow and cold will spread into the Northeast by Tuesday. Once again, temperature will be a limiting factor in precipitation chances.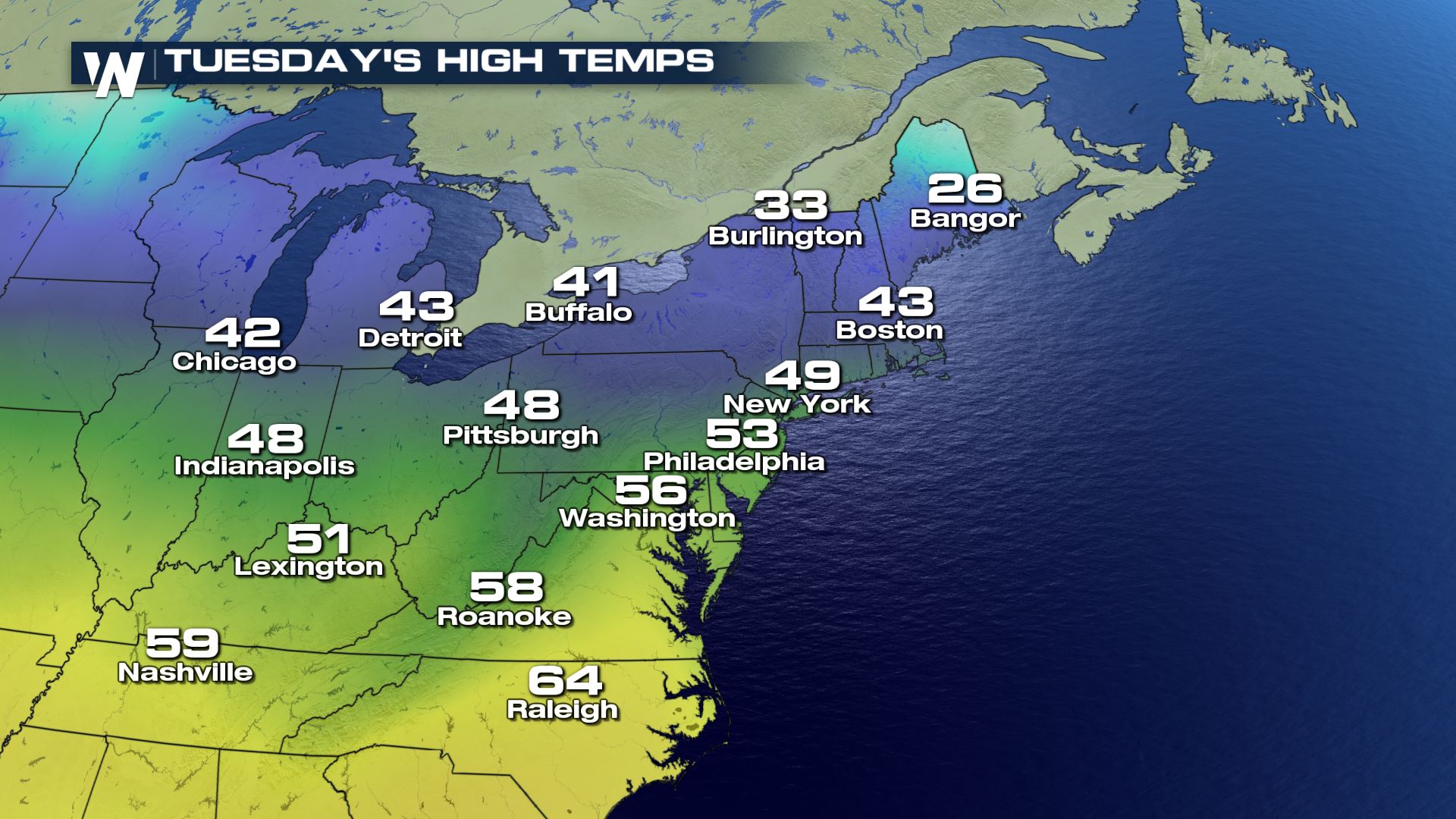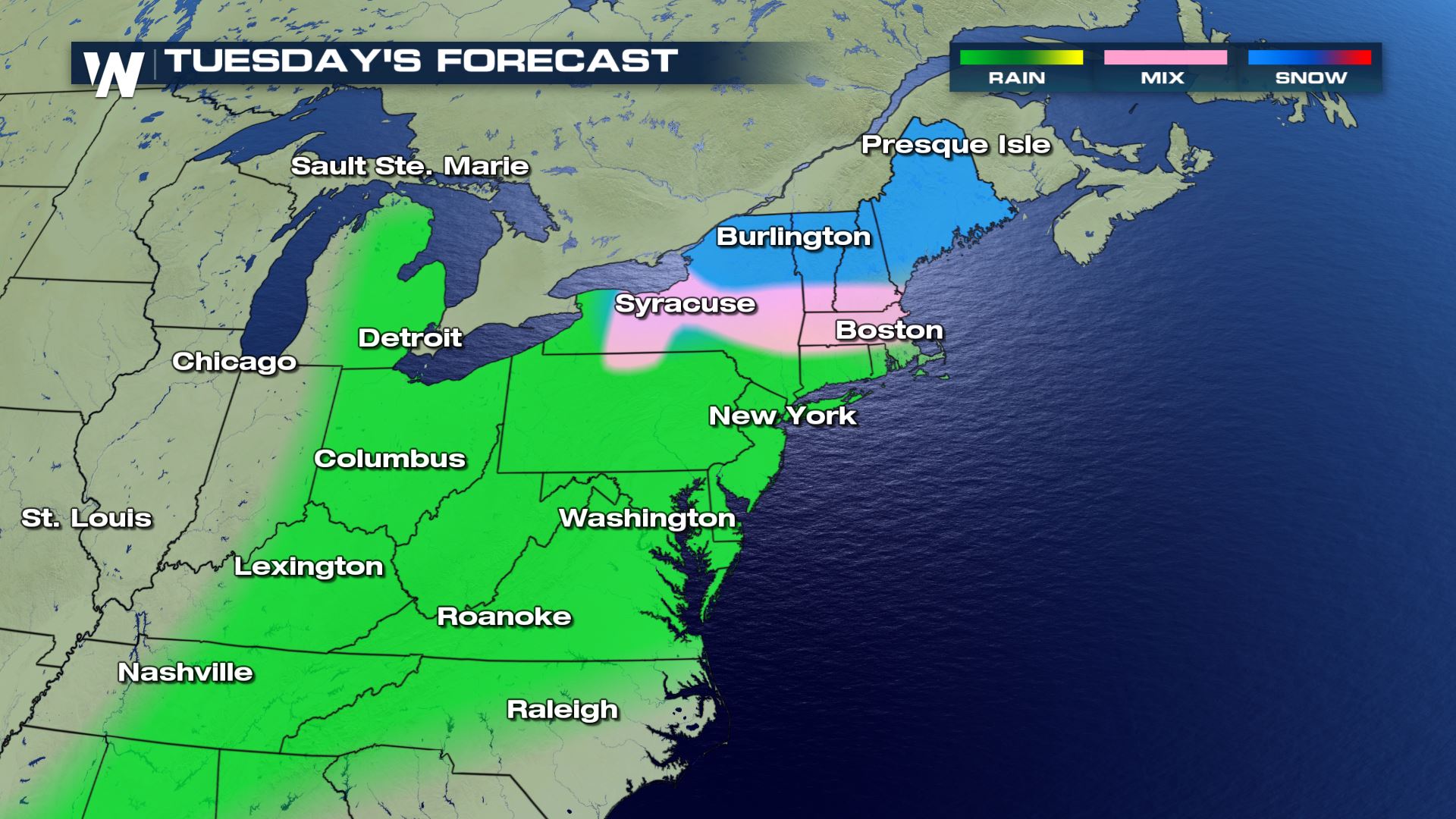 Stay tuned to WeatherNation for updates through the weekend. -Meteorologist Karissa Klos